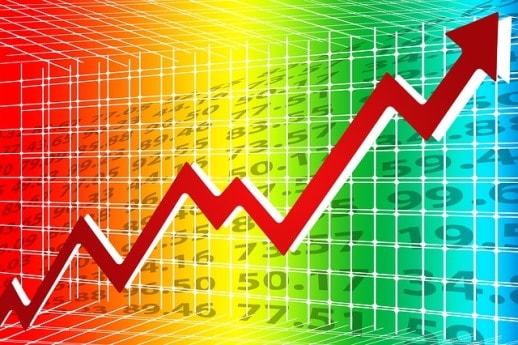 I can't help but think about the end of the last bull market in 2007.  I was working full time in a job that wasn't really a good fit for me anymore.  Our dreams of financial independence seemed close.
After all, Mrs. Dividends and I both were having successful careers in the corporate world.  We were saving as much as we could and investing those savings.  However, the never-ending demands of corporate life were taking a toll on us emotionally and physically.  When the time was right, we were seriously considering walking away from our high paying jobs.  We wanted to do something different with our lives.
THE UNFORTUNATE REALITY – BULL MARKET ENDS
The global economy was riding high into 2007, but cracks started to appear.  Excessive lending by financial institutions to unqualified applicants fueled the U.S. housing boom.  This debt was repackaged into exotic financial instruments only lawyers could understand.  But the economy fell into recession and unemployment skyrocketed.  Housing prices tumbled, homes went into foreclosure, and iconic financial institutions went bankrupt.  It seemed like the world was coming to an end as we knew it.  Welcome to the financial crisis and great recession.  I'm sure some will say they predicted it, but the majority of us were caught unaware.
WHAT IT MEANT TO US
From the market peak in the Fall of 2007 to the bottom in early March of 2009, our diversified portfolio of investments fell by about one third.  Using a hypothetical example, if we had $10,000 invested in the Fall of 2007, that amount was worth $6,667 in March of 2009.  Our asset allocation going into the bear market was very conservative.  It wasn't that I knew what was coming.  I honestly didn't have a clue.  I'm just a pretty conservative investor by nature.  But thankfully, our conservative asset allocation played a huge role in minimizing our losses.  It allowed us to stay the course when the going got tough.  I mean really tough.
A LOOK AT OUR ASSET ALLOCATION
How did we lose 33% of our investments?  Well, from peak to trough global stocks fell about 60%, a diversified mix of bonds fell about 10% while our cash held its ground with no losses.  By applying our asset allocation percentages going into the crisis against these losses we can compute our personal portfolio's capital loss excluding dividends and interest.
Asset 

Class

Allocation

Times

% Decline

Equals

Portfolio Loss

Cash

20%

x

0%

=

0%

Bonds

30%

x

10%

=

3%

Stocks

50%

x

60%

=

30%

Total

100%

 

 

 

33%
WHAT'S THIS GOT TO DO WITH ANYTHING?
Last I heard, it's not 2007.  Odds are, we won't see another financial crisis and recession of the magnitude we experienced again during our lifetimes.  Will the financial markets go up or down in the near future?  I can honestly say I have no idea.  But, there is one thing I do know and can say with relative certainty.  Sometime in the future, global stocks will decline.  Today, tomorrow, next week, next year or next decade?  I don't know.  But we most certainly will enter a bear market again someday.  A bear market is typically defined as a 20% reduction or more in stock prices from their most recent peak.  And, asset allocation is a core investing principle.
WHAT IT MEANS FOR YOU
I remember several work colleagues and friends telling me in early 2009 that they sold all or a large portion of their stocks.  I always asked why.  The common response was "I can't take the losses anymore" or "I just had to do something defensive".  I'm not sure when or if those folks got back into the market, but I know they realized their losses and gave up some significant upside if they were not fully invested again on March 10, 2009.  That was the day this 8-year old plus bull market started to roll.  It is doubtful those folks knew March 10 was the day to get back in.  I didn't either but didn't have to.  I never sold and got out.  My assets and asset allocation allowed me to get through it and sleep a little at night.  It allowed me to have the courage to do nothing.
So here are some questions for you, good readers of Dividends Diversify:  Are you ready for the next bear market?  Will you panic and sell at the bottom like my colleagues and friends or will you have the courage to do nothing?  Have you looked at your asset allocation and stress tested your numbers against potential declines?  Do you understand your tolerance for investment risk and are you comfortable with the investment risk you are taking?
Please leave a comment, join the discussion and let us all know!
Come back again soon to Dividends Diversify for part 2, a short list of the things you should consider doing now to prepare for the next bear market.
Disclosure and disclaimer
Always remember that the information on this site is for educational and entertainment purposes only and not to be construed as investment advice specific to your circumstances.  Consult your personal investment and/or tax advisers prior to investing money and realize you are solely responsible for any investment gains or losses as a result of the investments you enter into.  You can find additional information under this site's Disclaimer and Privacy tab.