Passive Income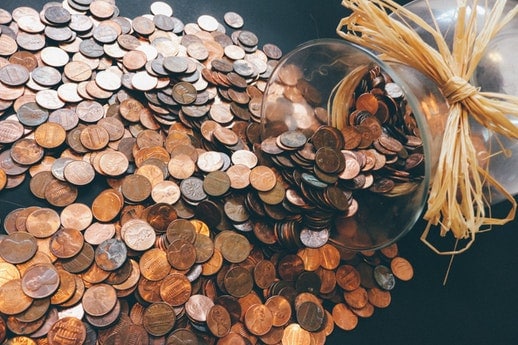 In my last article, I suggested you make and keep one New Years resolution.  Start investing in dividend paying stocks today.  Check out that article here The 1 Resolution I Would Make – If I Were You (Part 1) to read why I think creating a portfolio of dividend paying stocks is a great idea.  But how do you go about creating your own passive income machine from a group of dividend paying companies?
Here's a step by step guide using some great articles from the personal finance and investing community to supplement my points.
1) SPEND LESS THAN YOU MAKE
There are two ways to go about this.  Make more money, spend less or combination of both.
You can make more money by scrubbing up your resume and finding a new job.  Our friends over at Defined Sight do a great job of explaining how to improve your resume:  Beef Up Your Resume.
Improving your performance at your current job can also lead to a raise.  Check out this article, again from our friends at Defined Sight. They discuss how to prepare and get the most out of your performance review:  Preparing for you next Performance Review.
To spend less, budget and track your expenses.  The best way to reduce your spending is knowing where your money goes.  Check out this article over at Simple Money Man for some great tips and tools to help with your own budgeting:  A Customized Budget is a Good Thing.
2) OPEN AN INVESTMENT ACCOUNT
Not to long ago Bert and Lanny, the Dividend Diplomats, opened an investment account for their business.  They did a great job laying out criteria and evaluating different options.  You can read about that here:  5 Deciding Factors on an Investment Account for our LLC.
The Diplomats also separately reviewed Robinhood, a stock brokerage that allows customers to buy and sell U.S. listed stocks and ETFs with $0 commission:  Robinhood Review.
3) SELECT STOCKS TO INVEST IN
Academic research suggests holding 20 stocks across a variety of industries provides adequate diversification.  If you are just starting out, don't let that discourage you.  We all started with one stock, but I think it is important to have a short term plan to build to at least 5.  Create a list of stocks you would like to buy.  Invest in company's you know and understand.  Have you ever shopped at Walmart or run Microsoft Windows on your PC?  Maybe you like and use Apple products?  You can use the Dividends Diversify Model Portfolios to get some ideas.  Many have links to my investment analysis.
4) INVEST ON A REGULAR BASIS
Each month or at the very least each quarter, deposit new funds that you have created by spending less than you earn into your investment account.  Use those funds to add to an existing dividend stock you already own or purchase a new dividend stock.  By investing on a regular basis you can take advantage of the investing technique know as dollar cost averaging.  You can learn about dollar cost averaging from Rob over at Mustard Seed Money:  Is Dollar Cost Averaging Dead?
5) REINVEST YOUR DIVIDENDS
You can do this in two ways.  Let your dividends accumulate over time and then invest them as part of investing your newly created funds from step 4.  Or, you can let your dividends reinvest automatically in the stock that paid them.  This technique is known as a dividend reinvestment plan (DRIP).  Keith over at DivHut wrote about the benefits of DRIP's here:  DRIP Investing Benefits.
6) TRACK YOUR INCOMING DIVIDENDS
This is the fun part.  Once your dividends start to roll in, track how much you are paid each month.  Watch it grow over time.  See how it positively impacts your retirement calculations.  And that's the key, it takes time.  See how Dividend Daze tracks the money coming in from his cash machine here:  Dividend Update – November 2017.
PASSIVE INCOME WRAP UP
Check out the article at Gen Y Money about DIY Investing.  That's what I'm talking about here.  Don't delay. The sooner you start the sooner your passive income from dividends will start to roll in.  Finally, if you are looking for some big picture motivation check out these inspirational quotes over at Dividend Portfolio:  Inspirational Quotes of the Month.
If you have already started your dividend stock portfolio, when did you start and what can you add to the conversation based on your experience?  If you haven't started yet, what's holding you back?  Leave a comment and let us all know.
Disclosure and disclaimer
Always remember that the information on this site is for educational and entertainment purposes only and not to be construed as investment advice specific to your circumstances.  Consult your personal investment and/or tax advisers prior to investing money and realize you are solely responsible for any investment gains or losses as a result of the investments you enter into.  You can find additional information under this site's disclaimer tab Disclaimer and Privacy Policy