Build Wealth Like Millionaires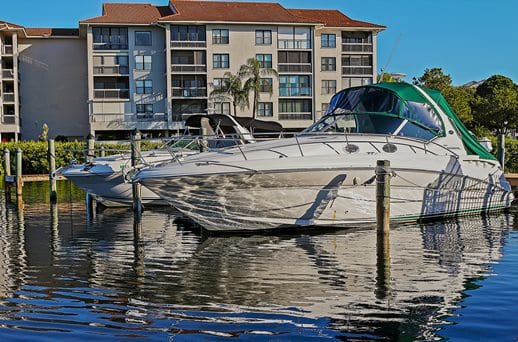 Pin
Who wants to be a millionaire?  Have you ever heard of that television game show?  I remember when it burst onto network TV in the late '90s with host Regis Philbin.  Most noteworthy, the show still exists in the syndicated format today.
First of all, I like to think of it a little differently.  Who doesn't want to be a millionaire?  I didn't see many hands go up.
YOU AND YOUR MONEY
You want to build up your wealth.  But, different people have different goals.  Furthermore, a million-dollar goal sounds pretty neat.  But you say, a million ain't what it used to be.  And I say, whether you are a millionaire or not, you need to start somewhere.
In addition, why wouldn't you want to learn how to build wealth like millionaires?  After all, if someone has a million bucks, they must know something about accumulating wealth.  Right?
In my first article in this series, Build Your Wealth, I outlined the Dividends Diversify 5 principles to wealth building.  In the next few articles, I am going to explore wealth in America.  Here's what I have been researching.
THE NEW MILLIONAIRES
Have the millionaires of the world changed?  Changed from what?  Changed from what was outlined in the classic book, The Millionaire Next Door.  While this is a popular and time tested book, it was published in the mid-1990s.  As a result, it is more than 20 years old.
Also, it was based on research from many years prior to publication.  Consequently, I ask myself, do the millionaires of today differ from what is portrayed in The Millionaire Next Door?  In addition, do today's millionaires practice the principles outlined in my prior article Build Your Wealth?
WHAT'S IN IT FOR YOU?
Maybe you are a millionaire.  Yet you are interested to see how your financial habits compare to others.
Opposite, you hope to be a millionaire someday.  Hence, you would like to learn how to go about it.
Or, perhaps you are just curious and interested in learning something new.  All great reasons to pull up your tablet and give this second article in the series and the next couple a good read.
Furthermore, whatever your interests are, sit back and relax.  I promise to throw you a lifeline so no one drowns in their pursuit of 7 figures.
DATA VERSUS INFORMATION
We are lucky to live in a time where information is very accessible.  Well now, let me rephrase that.  The internet has brought us lots of data.  And, almost as many news sources or even more.  In addition, plenty of noise and misconceptions.
As a former corporate finance professional, I had this saying: "most companies are data rich and information poor."  That is, most companies I encountered had lots of data but also lots of noise around the data.
However, they had very little information.  No one to actually interpret the data.  In addition, no one to tell management what was going on from a finance and business perspective.  I made a nice living turning that data and noise into actionable information for the company's I worked for.
And, that is exactly what I have done here.  For you, as part of this series of articles on how to build wealth like millionaires.
THE RESEARCH
Based on my personal research, I have created a picture of the new millionaire.  What they do.  How they act.  And, most importantly, how they think about and handle money.
My sources included the following:
personal finance websites

wealth management and encore feature sections in the Wall Street Journal

blogs

investor profiles provided by mutual fund companies

discussions with family and close friends

academic research

a few associates I consult with regarding their money
After collecting the data over the past year, I put it all together and created a Dividends Diversify new millionaire cocktail.
Are my sources and research methods perfect?  Probably not.  Are they statistically valid?  No.  Rather, I think they are credible enough to learn a few things and draw some conclusions about millionaires these days.  I call them the new millionaires.  Regardless, I had fun sifting through all the information and pulling this series together.
SPECIAL RECOGNITION
I want to specifically mention the personal finance blog ESI Money.  If you like to read about millionaires and their habits, this is the site to visit.
The blog author regularly conducts and publishes interviews with millionaires.  They discuss their wealth and how they created it.  The interviews count 50+ at this point.  I read them frequently.  The articles provided inspiration for this series of posts.  In addition, I took a small random sample from the interviews and included it with the rest of the data I collected.
Thank you ESI! 
SO WHAT'S NEXT, TOM
Over the next several articles, I am going to explore the money habits of the new millionaires.  Specifically their
Demographics

Net worth levels

Net worth composition

Income levels

Income sources

Expense levels and saving techniques

Sources of wealth

Keys to building their riches
BUILD WEALTH LIKE MILLIONAIRES
With this information in hand, I will compare their habits and practices to the 5 principles in my article Build Your Wealth.  In addition, we will compare and contrast to what we know about millionaires from the classic book The Millionaire Next Door.  Most importantly, my fine readers are going to learn how to build wealth like millionaires!
Okay, my financially savvy readers here at Dividends Diversify.  Give me your wealth building secrets.  One tip or maybe two.  How are you building your wealth?  What secrets can you share with us?
Then, come back again soon and find out how your methods compare to the new millionaires.  Here is everything published in the series: