Creating wealth using cash management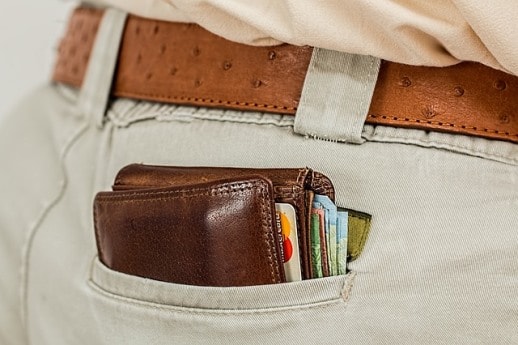 What do you do with your spare cash?  When it comes to building or creating wealth it is a key question.  That is why this article is about creating wealth using cash management.
It's not difficult.  Rather, just something we want to think about.  Furthermore, some basic principles to act upon to build your wealth.
Most noteworthy, the tag line here at Dividends Diversify is "Building Wealth One Dividend at a Time.  As a result, you need some spare cash.  In addition, you need a money management plan on what to do with that spare cash.
MY FIRST INSPIRATION
I was reading a recent article over at Dividend Portfolio.  Furthermore, the author, Glen, is a very nice, hard working and humble person.  I have gotten to know him through reading his blog and exchanging comments about our articles.
In addition, Glen also does a monthly post of inspirational quotes.  He provides a quote of the month.  And, his readers are invited to contribute their own.  Most importantly, you should check it out when you need some inspiration.  Because who doesn't need a little inspiration from time to time?
MY SECOND INSPIRATION
Glen is focused on paying down his student loans.  He recently wrote:
"For some reason, I can't decide if that extra money (to pay off the student loans) is an expense or income.  So, I just ignore it.  Let me know what you think…"
Being a teacher, CPA and former finance and accounting professional, a question like this gets my attention.  We teachers call it a teaching moment.  What follows is my suggestion to Glen.  It's been cleaned up and expanded for this article. 
Related:  13 tips to simplify and streamline your finances
CREATING WEALTH USING CASH MANAGEMENT
I have a really simple cash management process.  In addition, I have used it for about 30 years.  It used to be penciled out on a legal pad.  I now have it in an excel spreadsheet.   And, I update the spreadsheet each month.
Related:  How to live off investments in retirement
STEP 1 – TRACK INCOMING CASH YOU EARN
Track and add up all your cash coming in for the month.  For example, take home pay from work.  Your money coming in from side hustles.  Finally, dividends, interest and anything else you can think of.
STEP 2 – TRACK OUTGOING CASH FOR EXPENSES
Track and add up all your cash going out for living expenses.  Most people have their rent or mortgage.  In addition, groceries, gas, utilities, car payments and other expenses.
STEP 3 – CALCULATE INCOMING CASH MINUS OUTGOING CASH
Incoming cash minus outgoing cash for expenses equals your free cash flow.  Most of all, I hope it is a positive number.  If it's not go through your expenses and see what you can reduce.
You can also look for ways to increase your income.
Especially relevant, free cash flow is like the blood running through your body.  You won't last long with out it.  And, it's difficult to build wealth without free cash flow.
STEP 4 – DECIDE WHAT TO DO WITH YOUR FREE CASH FLOW
Steps 1, 2 and 3 are the foundation.  Finally, step 4 is the fun part.  With positive free cash flow you have options.  Businesses go through a similar thought process.  Hence, consider yourself a mini business entity.
Here are some of your options.  Choose wisely.  Think about where you will get the best return for your money.
Save – Build your emergency fund.  Or, put some cash aside for future opportunities.
Pay down debt – This is over and above any required minimum monthly payments.  First of all, pay off your highest cost debt.  Probably, that is your credit cards.  Finally, move on to payments for student loans, auto loans and mortgage.
Invest in businesses or real estate – There are many options.  Most noteworthy are stocks, bonds, ETF's and real estate.  Going back to step 1, investing in dividend paying stocks will increase your incoming cash and your free cash flow.
Invest in yourself – Education and training are good options.  Learning is important.  Rather than learning just to learn, make wise investments in yourself that will pay off with higher earnings.
CREATING WEALTH USING CASH MANAGEMENT – SUMMARY
Each month
First of all, track your incoming cash from your earnings

In addition, track your outgoing cash for your living expenses

Subtract the expenses from earnings to get free cash flow

Finally, decide the best uses for your free cash flow

Repeat every month and watch your wealth grow
Do you have a cash management process?  Is it different than what I outline?  Leave a comment and let us all know!