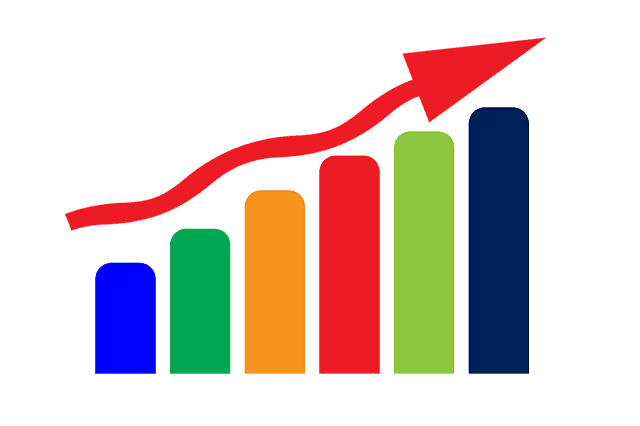 There are a lot of things I like about following a portfolio of individual stocks.  One is all the activity that goes on with their individual businesses.  Here's a round up of a few things I found interesting since the first of the year.  Every company mentioned is a member of the Dividends Deluxe portfolio.
DOMINION ENERGY
Dominion (D) announced a deal the first week of January to acquire SCANA.  SCANA is an energy based holding company.  They have been dealing with large cost over runs from trying to expand their nuclear generation capacity.  According to Dominion, the deal is expected to close in 2018 and will immediately boost earnings. 
Based on Dominion's presentation at their investor meetings late in 2017, they expect operating earnings per share to grow at least 10% in 2018 over 2017.  The company also anticipates dividend growth from 2018 to 2020 to be greater than 8% annually.
The acquisition announcement coupled with investor rotation out of the utility sector has put pressure on Dominion's stock price.  I added to my position on January 3rd at $77.63 per share.
The stock has continued to weaken since my purchase and at the recent price of $75 per share share sports a 4.1% dividend yield.  The yield, coupled with potential annual dividend growth of 8%+ makes the stock attractive to me.  I would consider adding more at these prices subject to the availability of funds.
D is a Dividends Deluxe work horse and has been in my personal portfolio for about 15 years.  Be sure to check out my latest dividend deep dive of Dominion Energy.
GENERAL ELECTRIC
The bad news just keeps rolling out of General Electric (GE).  The company recently announced that it would take a $6.2 billion charge against earnings in the 4th quarter of 2017.  They will also set aside $15 billion over seven years to bolster insurance reserves at their legacy insurance unit.
In separate news, CEO John Flannery announced the company may carve out its major divisions into separately traded businesses.  The possibility of a break up of this 125 year old iconic US business is now on the table.  This appears to be an evolution of the strategy Flannery announced last year to focus on three core markets.  Those markets are power, aviation and health care.
Most recently, GE announced that securities regulators from the Securities and Exchange Commission (SEC) have opened a probe into the company's accounting practices.  Specifically, how they recognize revenue on some long-term contracts.
Being a long time holder of the stock and having experienced two dividend cuts from GE over the past 10 years, I have been looking to exit my position.  The company no longer meets my dividend growth stock strategy and I can use the loss for tax loss harvesting purposes.
I had been holding out for a short term rally in the stock.  I got one in the first several trading days of the year.  Unfortunately, I also got greedy and was hanging on for more gains when the latest bad news came out.  The stock has been hammered again reaching new 52 week lows.
I am in wait see mode, but my patience is gone.  Read where I went wrong with GE and what I learned so you can benefit from my mistakes.
You can also check out a dividend deep dive analysis on GE.
INTERNATIONAL BUSINESS MACHINES
I have been waiting patiently on International Business Machines (IBM).  Aside from GE, it has been one of the few laggards in my portfolio during this continuing bull market run.  Just a laggard though, not a disaster like GE.
In a sigh of relief, IBM reported higher revenue for the first time in 23 quarters.  And, they signaled continued growth into 2018.  It's been a struggle for IBM to transition from old tech to new tech.  Cost cutting and financial engineering can only go so far.  I'm holding my position for now.  Check out this dividend deep dive of IBM.
REALTY INCOME
Another of the Dividends Deluxe portfolio work horses and also a holding in my personal portfolio over the last decade has been Realty Income (O), the monthly dividend company.  On January 16th, O announced a dividend increase to $.219 per month per share.  With the payment of the February 2018 dividend, O shareholders will enjoy an increase of 4% in the amount of their dividend as compared to the same month in 2017.
I added to my position in mid January at $53.21 per share.  At an approximate 5% dividend yield and a projected annual dividend growth rate of 4-5%, O represents a good value to me.  Be sure to read my latest dividend deep dive analysis of The Monthly Dividend Company.
DIVIDENDS DELUXE PORTFOLIO WRAP UP
Do you own any of these companies?  Is there anything of interest in another company you own or are interested in that you would like to share?  Leave a comment, ask a question; just join the conversation and let us all know!
Disclosure & Disclaimer
I am long D, GE, IBM and O.  Always remember that the information on this site is for educational and entertainment purposes only.  The information is not to be used as investment advice specific to your circumstances.  Consult your personal investment and/or tax advisers prior to investing money.  Please realize you are solely responsible for any investment gains or losses as a result of the investments you enter into.  You can find additional information under this site's disclaimer tab:  Disclaimer & Privacy Policy.