Dividend stocks food sector analysis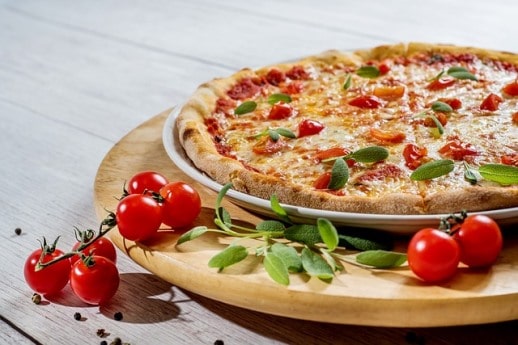 We suffered a 10% market correction in February.  The major stock indices have recaptured some of that loss, but certain sectors have really been left behind recently.
Real estate investment trusts (REIT's) and utilities come to mind immediately.  The threat of rising interest rates along with limited benefits from the corporate tax reduction has left many of those share prices at or near 52-week lows.
Another sector that has struggled includes big food dividend-paying companies.  Let's take a look at why and what their recent dividend trends look like.
WHY IS THAT ON THE MENU?
Big food dividend companies have long been fertile shopping ground for the dividend stock investor.  Plump dividend yields, juicy dividend growth, and relatively recession resistant businesses make them good grub for the hungry dividend shopper.
I DON'T WANT THAT FOR DINNER
But, big food has been struggling because of changing consumer preferences.  We no longer want our food in a box or can.  We want fresher, healthier fare.  Additionally, life is fast-paced and many folks just want to snack multiple times a day rather than sit down for a traditional meal.  Most noteworthy, big food has been slow to adapt to these changing consumer preferences.
WHAT DOES IT MEAN?
Revenue trends are flat at best and in many cases down on a year over year comparisons.  Sales volume declines have pressured revenue.  Price concessions to encourage consumption have further limited the top line.  In turn, declining revenue and lower prices mean downward pressure on profit margins, earnings growth, and stock prices.
WHAT IS THEIR RESPONSE?
These companies know it's time to adapt or shrink.  Their actions fall in three major areas.
INDUSTRY CONSOLIDATION
Kraft Heinz is the poster child here.  The private investment firm 3G Capital merged the two iconic brand name companies in 2015.  3G is known for running lean and they promptly stripped out $1.7 billion in annual spending from the combined entities.
ACQUIRE FAST GROWTH NICHE BRANDS
Big food has been gobbling up smaller niche brands.  The idea is to use their marketing clout and distribution channels to grow these brands rapidly.
Campbell's Soup recently announced the $6.1 billion acquisition of snack company Synder's Lance.

General Mills announced it will pay $8 billion for Blue Buffalo, the owner of the top natural pet-food brand in the US.  All I can say is thank goodness Fido is eating all natural food products.  He deserves the best.  Gone are the cans of dog food slop we fed our poor pooch back in the day.  Relax dog lovers.  Just a little humor to keep it light.  Fido needs healthy food too!
PRODUCT INNOVATION
Big food is trying to develop and market new snacks and good for you products.  This is easier said than done.  Having worked in the food industry for about 15 years, these companies are big, bureaucratic and have trouble getting out of their own way when it comes to innovation, research, and development.
DIVIDEND STOCKS FOOD SECTOR CHART
Here is a brief overview of some of the major players in the sector from a dividend stock investor perspective.

One thing that popped out to me is the slowing dividend growth rate.  In each case, the 2017 percent dividend increase is lower than the 5-year compound annual dividend growth.  It is clear to me that the changing consumer and the slow response by these companies are hindering dividend growth.
Even worse, General Mills indicated it will freeze its dividend for the next couple of years partly to finance the acquisition of Blue Buffalo.  It's not enough that Fido gets all natural food products, but now that lovable canine is costing me dividend growth.
DIVIDEND STOCKS FOOD SECTOR WRAP UP
What do think about this sector from an investment perspective?

Do you own any of these stocks?

Are you already an owner and interested in adding additional funds?
Leave a comment and let us all know.
If you liked this stock sector analysis, check out some others:
Also, look for a dividend deep dive on some of these individual companies coming in future posts.
Disclosure & Disclaimer
This article, or any of the articles referenced here, is not intended to be investment advice specific to your situation. I am not a licensed investment adviser, and I am not providing you with individual investment advice. The only purpose of this site is information & entertainment. We are not liable for any losses suffered by any party because of information published on this blog. See this site's Disclaimer and Privacy tab for more information.