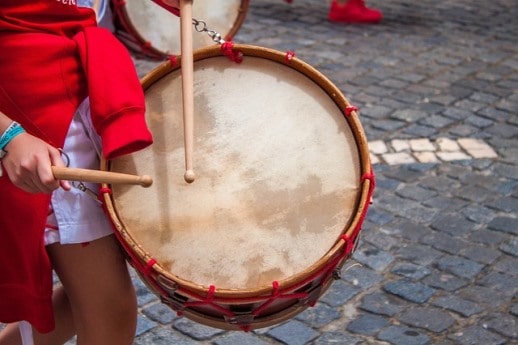 During the holidays, I had a little extra free time.  You may already know a little about me if you have visited Dividends Diversify before.
TEACHING
A few years back I left my full time job as a corporate finance and accounting professional.  I went into teaching and currently teach a variety of accounting courses to graduate business students at a local University.
Teaching is more work than most people imagine.  It takes a lot of work to design, develop and execute a high quality course and keep the students engaged during class.  Most of the students work full time and I get them at the end of the day from 6:30-9:30.  As much as the students try, fatigue and limited attention spans are a reality in my class rooms.
I can't just get up in front of the class and talk for 3 hours.  That would put them to sleep.  I have to develop creative ways to keep them engaged and active during that time.  Yes, I lecture, but it's broken up as much as possible with in class exercises and activities to apply the academic material to the real world.
WHAT'S THIS GOT TO DO WITH YOU?
You may be asking, Tom; what the heck does teaching have to do with anything?  Well, one of the benefits of being a college teacher is I get 3 to 4 weeks off from December to January when classes are not in session.  I do have some preparation work to do in advance of the next semester, but for the most part I am free to do as I please for a few weeks.  What did I do with the extra time?  I worked on the Dividends Diversify website.  One of the things I did was develop a blogroll.
DIVIDENDS DIVERSIFY BLOGROLL
When I launched Dividends Diversify, I put up a "Good Reads" page.  It highlighted 5 or 6 blogs I enjoyed reading while I was in the initial stages of developing this website.  Now, I have expanded the page into a full fledged blogroll.  I thought this new feature at Dividends Diversify flew under the radar so I wanted to highlight it in a special article.
The Dividends Diversify blogroll is broken into 2 parts.
PART 1
Part 1 is called "My Favorite Five".  It contains five blogs I find myself going to time and time again.  To me, they are especially informative and entertaining.  Observing how the site owners operate is also interesting.  I update these 5 slots periodically as my interests change.
PART 2
Part 2 is a more comprehensive blogroll.  There are just 3 requirements to be included.
I need to know about your blog

It must be active, defined as at least 2 blog posts per month and I audit the list periodically to remove inactive sites

The site operates in a similar niche as Dividends Diversify.  The niche is broadly defined as personal finance, investing and financial independence
WRAPPING IT UP
Have I missed your blog on the Dividends Diversify blogroll?  If your blog meets the 3 requirements, leave a comment here or at the bottom of the blogroll page and I will include your site.

Do you have a blogroll?  I would really appreciate Dividends Diversify being added if you do

If you don't run a blog, just kick back and enjoy some good reading in the personal finance, investing and financial independence niche
What do you think of the Dividends Diversify blogroll?  Do you have a blogroll on your site?  Why or why not?  If you are not a blogger, do you like seeing a blogroll on the sites you frequent?  Leave a comment, join the conversation and let us all know!
Disclosure and disclaimer
Always remember that the information on this site is for educational and entertainment purposes only and not to be construed as investment advice specific to your circumstances.  Consult your personal investment and/or tax advisers prior to investing money and realize you are solely responsible for any investment gains or losses as a result of the investments you enter into.  You can find additional information under this site's disclaimer tab Disclaimer and Privacy Policy