Earn money long term!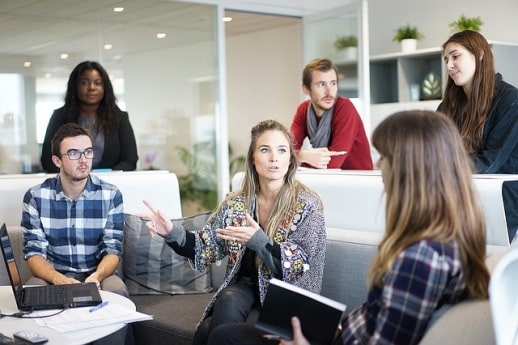 That's right, earn money long term.  It is my recommendation for today to build your wealth.    Most everyone wants to make more money.  Do you agree?  Here's the take on making more money from Dividends Diversify.
Sometimes I think the world has been turned upside down when it comes to making money.  As a blogger, I'm on the internet a lot.  When it comes to making money this is what I mostly see:
side hustle "this"

side gig "that"

make cash working from home

start a blog and make money

make money now
I MUST BE A DINOSAUR
I just can't believe it.    Flip open your laptop, apply and in short time you are making money from Uber, Rover, Airbnb and on and on.  It's the rise of the sharing economy.  And the internet has made it possible to market your goods and services quickly and easily to those who want them.
Don't get me wrong.  I have nothing against making some money on the side.  Every dollar counts.  However, I do not think it is the way to build meaningful wealth.  Especially if the side hustle takes away from the focus on your main hustle.    That main hustle being your career or primary business activity.  Your main hustle focus should be to earn money long term.
I learned in business school that the path to real profits is in industries with barriers to entry.  And businesses in those industries with competitive advantages.  Even the famous investor Warren Buffett will tell you he likes to invest only in businesses with a strong moat.  A strong moat makes it difficult for competitors to steal away customers or compete by offering lower prices.
If you think of yourself as a mini business, is a side hustle building your personal moat?  Or, is it distracting you from doing so?  If anyone can do a certain side hustle, there is no moat.  So, is there real wealth building money to be made?  I have been thinking about this for a while now.
In fact, with all the promotion about side hustles on the internet, I started to think the world of making money had passed me by.
MAYBE I'M NOT A DINOSAUR
In my recent post The New Millionaires | Concluding Thoughts, I commented that the group of millionaires I studied put a laser focus on their primary careers to earn money long term.  Those earnings were the fuel to building their wealth.  Increasing earnings was also the first point in my most popular article to date titled 6 Steps to Create Your Passive Income Machine.  It was also my second point in another popular article called quite simply Build Your Wealth.
Evidently that comment resonated with a few readers.  Readers, who to the best of my knowledge, are 20 and 30 somethings.  A few chimed in with their comments.  It made me think that I'm not an outdated dinosaur after all.  Maybe it's okay to promote the phrase: "earn money long term".
READER COMMENTS
I think the emphasis of focusing on the career is important to hear for my generation.  It is fine and fun to have side hustles but they should add a little bit of money compared to the major inflow from your career.  Focusing on being great in your career can open doors and increase income in a big way.
I swear I didn't read Damn Millennial's comment above before reading your post this morning…but this is what is copied on my clipboard that I intended to paste because it stuck out (and pasting it now…):
"This (millionaire) group isn't side hustling their way to wealth.  Rather, they focus on their professional careers.  Specifically, performing at a high level, increasing their salary, maximizing annual bonuses and cashing in on company stock when offered."
So much of what we see and hear today is "side hustling" or "gigs".  Understandably, there are many good ones out there, but there are also likely far more less effective ones.  I don't think there is anything wrong with side gigs (where one or many may turn into a full-time thing), but it is the assumption of shortcuts and not putting in any work.
Love one of the key takeaways that a few others have commented on – the focus on career.  Too many messages today are telling people to create something themselves, or start a business that might pay off in a big way one day.  This is NOT the clearest path to wealth.  It's a quick path for the rare few who can pull it off, but not the best general wealth building advice.
For years I felt I was on the 'wrong' path, sticking to my career and not taking a chance to go start something big, but looking back now, I can't believe how my earnings have increased over time by being really good at something that a larger firm highly values.
HERE'S THE RUB
Why do side hustles get heavily touted on the internet?  Because there are no barriers to entry.  Sign up today and make money tonight.  It's just such a sexy sell job isn't it?  A sell job like that will be sure to get lots of clicks for the promoter.  And clicks probably mean money for that promoter.
On the other hand, I can tell you to consistently build your professional skills today, next month and next year.   And then I say that by doing so, you will be able to make more money in 10 or maybe 15 years.  Well, that doesn't sell.  It's not sexy.
It sounds like a whole lot of work for potentially nothing.  In addition, it doesn't fit with the instant gratification world we live in today.  In fact, when my high earning superiors told me the same thing 25 years ago, I remember being annoyed.  Thinking to myself, easy for them to say while they make the big bucks and I do all the grunt work for them.
PART 2 COMING SOON
You may be annoyed with me now for saying what I've said.  But, that's okay.  Come back next week and I'm going to share my historical earnings.  And how I invested in my skills early on to cash in later in life.  That's right, Tom here is going to let loose with his personal earnings history (well sort of).  In addition, show you how investing in yourself consistently over the short term can pay off in the long term.  So, come back soon for part 2 to see how I did with my main hustle.
WRAP UP:  EARN MONEY LONG TERM
What do you think of Damn Millennial's, Mike's and Frankie's views?  Do you agree?  If not, what's your take?  It's okay to have a different opinion.  Just keep it professional and respectful.  Maybe we are missing something and can learn from your views.
Also, check out some great wealth building articles here:
SUBSCRIBE
In addition, be sure to subscribe.  As part of your subscription, you will get 20 wealth building and investment tips free!  Most noteworthy, never miss a new post.  I will send a weekly email to all subscribers with a link to the current weeks new content.  Last but not least, thanks for visiting.