Chris Hogan Everyday Millionaires Book Review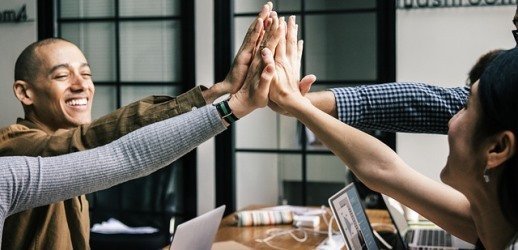 Let's dig into the book Everyday Millionaires by Chris Hogan.
Everyday Millionaires Book
So I recently picked up a copy of Chris Hogan's book Everyday Millionaires. Of course, I got it from my local library for free.
Your local library is a great place to save money on all kinds of excellent resources. And one thing is for sure, millionaires know how to save money.
Today's article is a book summary and review of Everyday Millionaires.
Disclosure: At no cost to you, I may get commissions for purchases made through links in this post.
My Quick Take On Everyday Millionaires
Hogan's Everyday Millionaire book is well written. It is easy to read and packed with interesting and useful information.
It is full of real-life stories. As told by millionaires.
Most importantly, these millionaires practice 6 key wealth-building habits I highlight for you below.
The book is an excellent resource for anyone trying to improve their finances. And I agree with almost everything in the book. Just a few minor areas of disagreement stuck out to me.
In these areas, I would go about building a million-dollar net worth a little differently. I will note my disagreements further on in this review. But please realize they are few and far between.
I hope Mr. Hogan won't hold that against me. After all, different opinions are what make life interesting.
But there is plenty that I do agree with from the book. And I will also let you know my major areas of agreement as we go.
So I hope you won't mind if I sprinkle in my thoughts, views, and comments along the way.
Read My Review: How We Got $10 free cash with Ebates
My Approach To The Everyday Millionaires Book Review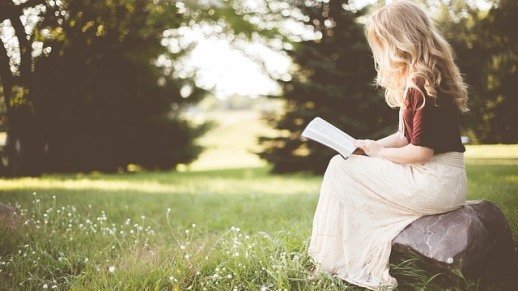 My main goal is to make this the most comprehensive Everyday Millionaires book review on the internet.
So first, we will start with some background information. Then, I will highlight each chapter. And finally, we will summarize what we have learned.
My secondary goal is to give you enough information on the book to get interested. Then hopefully you will be motivated to get the book and read it for yourself. I believe it can speed up your own journey to a million dollars!
On the other hand, you may choose not to read the book. If so, this article is full of good content to help you with your own money goals, regardless.
Okay. Let's dive in.
Who Is Chris Hogan?
Chris Hogan is the author of Everyday Millionaires.
Chris Hogan – An Author And Personal Finance Expert
Mr. Hogan is a best-selling author, a personal finance expert, and America's leading voice on retirement, investing, and building wealth.
His goal is to help as many people as possible avoid financial traps and set their families up for the future.
Source: Chris Hogan 360 – About
Chris Hogan – A Brief Biography
Mr. Hogan attended Georgetown College as a student-athlete. Football was his sport.
He went to college on a football scholarship. And, Georgetown College is where he received his BA in communications.
He also has a master's degree in communications from the California University of Pennsylvania.
At the time, he was working for the university as an assistant football coach. And, he earned his degree tuition-free as an employee of the University.
Since 2005, Mr. Hogan has worked at Ramsey Solutions as a financial coach and event speaker.
Source: LinkedIn
Chris Hogan – Biographical Points To Note
I want you to note a couple of points about Mr. Hogan's biography.
No Brand Name Prestigious Universities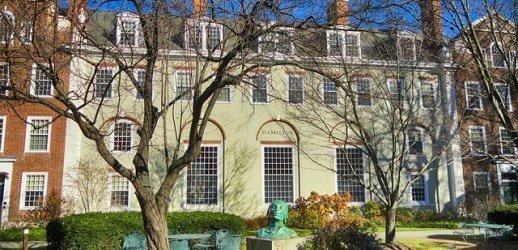 First, you will see he didn't attend prestigious "name brand" educational institutions.
Don't get me wrong. There is nothing wrong with Harvard or the University of Chicago.
You can learn a lot at these institutions of higher education. And they can open many doors.
On the other hand, these schools are elite. And elite schools tend to be expensive.
No College Debt
Now observe how his degrees were financed.
Specifically, he had a football scholarship for his undergraduate degree. And employee paid tuition for his graduate degree.
As far as I can tell, he didn't take on college debt.
Preaching What He Practiced
Looking into Mr. Hogan's biography a little more deeply helped me better understand his views on building wealth. He preaches:
Avoid debt, including student loans
Excellent educational opportunities are available at lesser-known, less expensive schools
Look for scholarships and work-part to finance your degree
Most importantly, I like people who "practice what they preach". His practices will become clear as we get into the details of the book.
Mr. Hogan is definitely a saver. We save money with every online purchase using Ebates. You can sign up for Ebates here.
What Is An Everyday Millionaire?
Let's establish the definition of an everyday millionaire before we go any further.
According to Mr. Hogan, a millionaire is someone whose net worth is at or above $1 million.
An Everyday Millionaire Is Measured By Net Worth
Net worth is defined as the value of what you own minus the value of what you owe to others. In other words, the value of one's assets minus their debts.
Examples of assets include a person's home, car, cash, and investments.
And debt is composed of credit card debt, car loans, and a home mortgage.
These are just a few examples of assets and liabilities. There are many other forms.
An Everyday Millionaire IS NOT Measured By Their Income
You may notice that the definition of a millionaire has nothing to do with a person's income. This is an important point made in the book.
Specifically, Mr. Hogan believes that anyone can become a millionaire. Regardless of how much money they make.
I personally like this definition of net worth. One of my favorite expressions is, it's not what you make it's what you have.
Remember that point when you come across the next person bragging about how much money they make. Or, how big of an annual bonus they receive.
I'm sure you know someone like that. Just remember, it's not what you make, it's what you have!
The Research Behind Hogan's Everyday Millionaire Book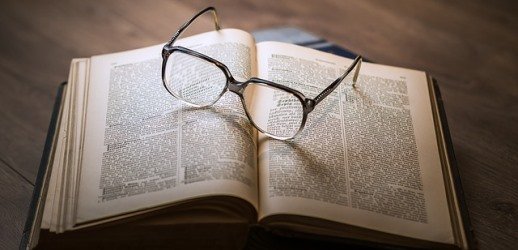 The book's research targeted individuals with a net worth of at least $1 million, regardless of their income.
The research was done from August 2017 to March 2018 and encompassed:
Participation by more than 10,000 millionaires
A 119-page questionnaire about these millionaire's history, career, spending, and investing habits
Dozens of in-depth interviews
Representation from all 50 United States and all of the top 100 US metropolitan areas
The Millionaire Next Door
To me, Everyday Millionaires is a modern-day take on the famous book The Millionaire Next Door. However, the research is more robust. And more importantly, it is much more recent.
The Millionaire Next Door is a classic. It sits next to me on my bookshelf as I write this.
But let's face it. The Millionaire Next Door's research was done more than 25 years ago.
A lot has changed in 25 years! So let's compare the scope of the research between the two books.
Research for The Millionaire Next Door was done from May 1995 through January 1996 and involved:
More than 1,000 people
Who answered 249 questions about a variety of personal finance topics
Related: An informative study of the new millionaires
From Hogan's Research: Millionaire Statistics
Various statistics from the research were scattered throughout Hogan's book.
So I took notes as I read. Because I thought the millionaire statistics have a bigger impact when you can quickly and concisely see them in one place.
I'm a numbers guy. So the figures behind the facts fire me up. Maybe you will like them too. Here you go:
30 Statistics About An Everyday Millionaire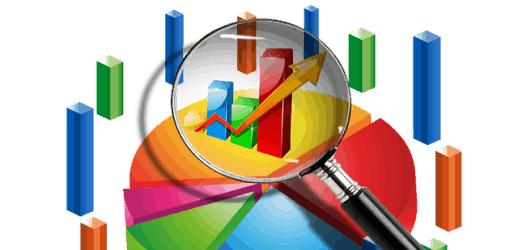 I will break these statistics into a few big categories including millionaire demographics.
I suggest you study this list and copy as many of these behaviors and attributes as possible. They represent a solid formula for becoming wealthy.
Wealth and Money
89% have a net worth between $1 million to $5 million dollars
They became millionaires at the average age of 49
67% of their net worth is allocated to investments
33% of their net worth is allocated to their homes
79% did not receive an inheritance of any kind
Related: Millionaire Income & Net Worth
Education Level
88% have a bachelor's degree
62% graduated from public state schools
29% attended private colleges or universities
8% attended community college
9% percent didn't graduate from college
48% percent had a B average or less in school
Money Habits & Debt
55% percent give to charities and churches on a regular basis
73% percent never had credit card debt
67% have paid off their home mortgage and did it in an average of 11 years
68% with a college degree never took on student loans
93% use coupons when shopping
96% have never had a past-due bill
82% have no automobile debt
92% have a long term plan for their money
68% have used a personal financial planner
Related: Millionaire Income Versus Expenses
Work History
18% percent are self-employed
33% percent never earned a household income greater than $100,000 annually
Only 31% averaged $100,000 or more household income per year
62% continue to work in retirement because they want to
Top Occupations
Engineer
Accountant
Teacher
Management
Lawyer
Primary Residence
Their homes average 2,600 square feet
They've lived in that home for 17 years on average
Top Five US Cities Of Residence
New York
San Francisco
Phoenix
Chicago
St. Louis
Related: Millionaire Demographics
Personal Habits
80% exercise at least three times a week
70% consider themselves early risers
93% attribute hard work to becoming a millionaire
Related: 46 Habits of Self-Made Millionaires
The Rise Of The Working-Class Everyday Millionaire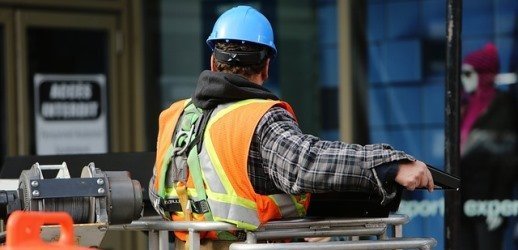 One thing jumped out at me in the millionaire statistics. Specifically, only 18% are self-employed.
This is a big difference from the results in The Millionaire Next Door. It claimed at the time that 67% of millionaires in America were self-employed.
Based on the research, we have clearly shifted to working-class millionaires in the United States.
Business ownership is not the only path to wealth anymore.
How Long Does It Take To Get Rich?
Here is a 2nd point that jumped out at me from the research. That is if you define rich as being a millionaire.
It takes the average person until the age of 49 to achieve the goal of building wealth, getting rich, and becoming a millionaire.
Mid-Point Recap – What Have We Learned So Far About Everyday Millionaires
So what do we know so far about the book, Everyday Millionaires? Let's recap:
First, we know a little about Chris Hogan, the author, a financial expert, and an event speaker.
Then we defined a millionaire as an individual with a minimum net worth of at least $1 million.
Furthermore, I have established The Millionaire Next Door Book as a timeless classic. But, it is based on data from the 1990s and much smaller sample size.
And finally, we know 30 facts and figures about more than 10,000 millionaires. These millionaires were used as the research base for the book Everyday Millionaires.
Related: Become A Millionaire
Chapter By Chapter Review – Everyday Millionaires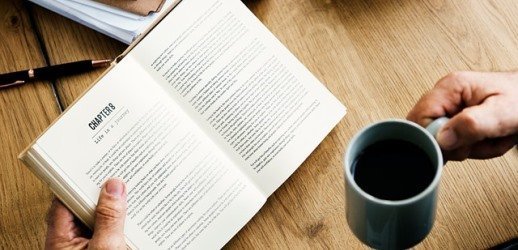 So let's dig into each chapter now for a summary of the book's content.
And of course, I will sprinkle in a few of my personal opinions along the way. I will highlight them in a grey box just like this one.
Chapter 1 – You've Been Lied To
Chapter 1 emphasizes that our society has cast an incorrect view of wealth and the wealthy.
Some of the miss-information we are fed includes:
The wealthy were given their money
People with money are the enemy of the middle class
Government entitlement programs will take care of us
Hollywood portrays wealth in a bad light
I will also throw in my 2 cents here. I really don't need to hear another politician say that the next tax plan or the last tax plan only benefits the rich.
You can't have a progressive tax system and have a tax cut plan benefit anyone other than those who make and have the most money! These folks, call them rich if you like, pay the most taxes.
The next 3 chapters expose 6 myths about millionaires. Let's take them one at a time.
Chapter 2 – Myths About Everyday Millionaires
The wealthy didn't earn their money and don't deserve their money.
This is just not true. As the facts state, 79% of the millionaires surveyed received no inheritance.
The people we are talking about are self-made millionaires. What that means is:
They didn't come from money
They work hard
Exercise good judgment and discipline
Invest that money wisely
And they do not rely on luck
I agree that becoming a millionaire is not about luck. But I will add that having good health is important to build wealth.
I believe there are luck and little good fortune involved in being brought into this world with good health. And those that have it should never take it for granted.
Chapter 3 – More Myths
The Wealthy Take Big Risks With Their Money
This chapter includes an excellent conversation on investment risk. The chapter states that millionaires do not take big risks with their money.
They understand that risk and reward are a balancing act. And also understand that becoming a millionaire is not about getting rich quick.
Balancing risk and reward with a long term mindset is the approach they take when investing.
They are not day trading. Nor are they betting their future on speculative investments like bitcoin.
They avoid partnership ventures. Why?
Because they want to rely only on themselves. And finally, they do not use debt or leverage in an attempt to enhance investment returns.
In fact, they focus most of their investing time, energy, and resources on one thing. That one thing is diversified mutual funds held in their company-provided retirement plans.
Where I Disagree
Mr. Hogan dedicates several pages in this chapter to say investing in single stocks carries way too much risk.
Yes. I understand that loading up on anyone single stock is risky and should not be done.
On the other hand, a diversified portfolio of single stocks paying dividends is no riskier than the average mutual fund.
No one can tell me that owning single stocks in a group of companies like Johnson and Johnson, Procter and Gamble, Realty Income, and Paychex is too risky.
Investing in individual stocks may not be for everyone. Not even an everyday millionaire. But the topic shouldn't be included in a conversation about taking on too much risk.
Chapter 4 – Even More Myths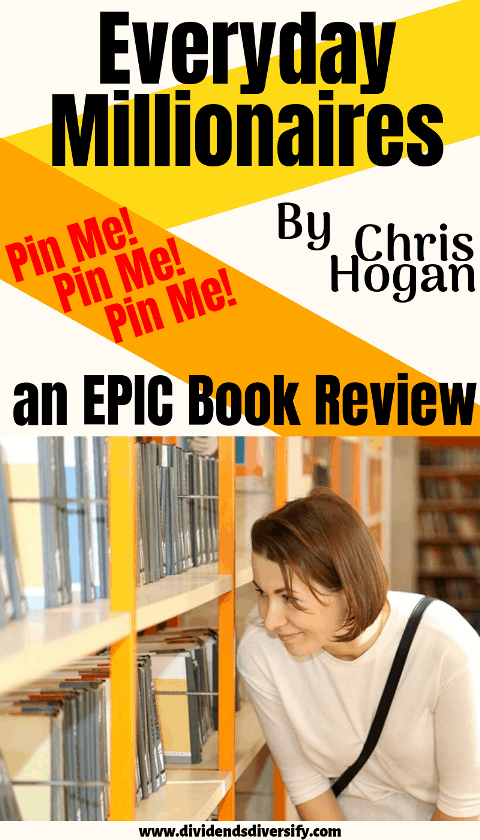 The wealthy have a leg up in education and careers.
Education
Wealthy people have only prestigious private school educations.
This is an area where Mr. Hogan clearly practices what he preaches. In terms of education, he doesn't believe that a degree from a prestigious university is necessary to build wealth.
He didn't attend prestigious schools. Nor did the average millionaire, according to the research.
And I totally agree with this. It's not about where a person goes to school. Any student gets only as much of out a degree as they put into it.
I will hire an engaged student from a public state school over a disinterested student from a prestigious university any day.
And yes, I too was that hard-working, totally engaged student at a public state university back in the day. So, I have no argument with this point.
Career
Wealthy people have only high paying jobs. Not true. Most millionaires have regular jobs.
The top occupations from the survey were engineers, accountants, and teachers. And most had an annual household income of less than $100,000.
True, it's easier to build wealth when you make a lot of money. But that's not the case with the household's studied in Hogan's book.
As for me, I like those top occupations. I spent part of my career as an accountant. And I had a second career as a teacher. But I'm certainly no engineer. I couldn't engineer my way out of a wet paper bag.
Mid-Point Recap – 6 Everyday Millionaire Myths Summarized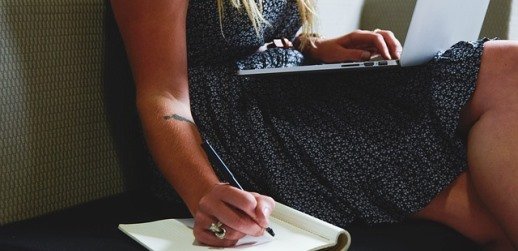 We will move on to the last 7 chapters in a moment. But first, I want to recap the 6 myths about millionaires as outlined in the book.
This way, we have them in one place. Let's summarize and dispel these wealth myths the book highlights.
Wealthy people:
Did not inherit all their money
Are not just lucky
Do not make risky investments
Avoid taking stupid risks to get rich quick
Do not have a prestigious private school educations
Do not have high paying jobs
What Do Millionaires Do Everyday?
Moving into the 2nd half of the book you are going to learn exactly what millionaires do. The productive everyday money behaviors that make them who they are.
This is what they do:
Live below their means
Plan and set goals
Work hard
Stick to their plan
Let's learn more about each of these points next.
Chapter 5 – Everyday Millionaire Habit #1 – No Excuses, Start Believing
Chapter 5 uses the wealth myths to motivate the reader into believing they too can become an everyday millionaire.
The chapter also acknowledges that everyone starts from a different place.
This makes sense to me. You have to believe you CAN accomplish something in order to actually accomplish whatever it is you are trying to do.
It's like anything worthwhile in life. You must
Believe you can do it and create a positive money mindset
Keep fear and doubt from getting in the way
Understand others may have a head start on you
And not make excuses
What Is An Excuse?
I also enjoyed Mr. Hogan's definition of an excuse that he learned from one of his football coaches.
His football coach told him that "an excuse is a skin of a lie wrapped with a reason." Another way Mr. Hogan puts it is "an excuse is a lie dressed up as an explanation".
No arguments from me here. I like to say that "if you can envision it, you can achieve it". And here's another one of my favorite sayings, "results, not excuses".
Chapter 6 – Everyday Millionaire Habit #2 – Own It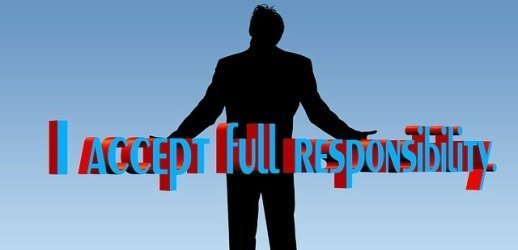 Millionaires Take Personal Responsibility.
This is another motivational chapter. A couple of the key points include:
Honestly assessing your current situation
Setting your destination and a plan to get there
Getting help when you need it
Getting help refers to hiring a financial planner. From my point of view, by all means, hire a financial planner if you think that makes a difference.
I hire a plumber or electrician when I need one. Because I do not have the knowledge and skills to do those jobs.
But I prefer do it yourself financial planning and investing. Anyone can educate themselves in these areas and save money by doing it yourself.
Personal finance doesn't require special skills. One just needs a strong desire to learn and the ability to exercise self-discipline with money and investments.
Chapter 7 – Everyday Millionaire Habit #3 – Live On Less Than You Make
Millionaires practice intentional spending to save money.
You can't build wealth if you spend more than you make. It's just basic math.
And that math is carried out through a monthly budget. Most of the discussion on budgeting focuses on the qualitative side rather than the number crunching.
For example, the book discusses,
The importance of budgeting
Intentional spending versus impulsive spending
Involving your spouse or partner in the budgeting process
Using a budget as a tool to stay out of debt
No arguments from me on this topic. And the content from this chapter most closely resembles The Millionaire Next Door, in my opinion.
Chapter 8 – Everyday Millionaire Habit #4 – Think Ahead
Everyday millionaires Are Goal Oriented
Chapter 8 discusses the importance of setting goals as it relates to your money. Both short-term goals and long-term goals.
If you know very little about goal setting best practices, this chapter will help you out with some good tips.
The chapter includes a couple of other interesting topics too.
Building a bridge
A bridge period is that time between when you stop working and when you are eligible to withdraw money from retirement plans penalty-free. This is an important topic for anyone considering early retirement.
Pay off your home mortgage early
This section provides reasons for choosing a 15-year mortgage rather than the more standard 30 years.
It also blows holes through the logic of the mortgage tax deduction. And also home equity lines of credit. Mr. Hogan is clearly not a fan of debt.
I liked this topic about mortgage debt in Chapter 8. Many financial planners recommend maintaining a mortgage on one's home. I agree with Mr. Hogan. Pay off the mortgage early if you can.
Chapter 9 – Everyday Millionaire Habit #5 – Do What It Takes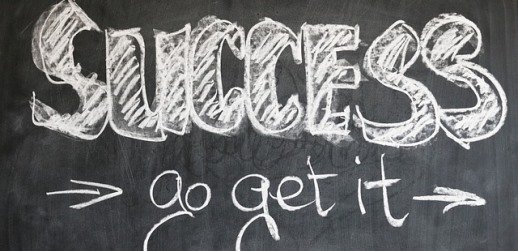 Millionaires are hard workers. Chapter 9 emphasizes that hard work is required to become an everyday millionaire.
Most importantly, the book notes that it takes hard work over a long period of time to become a millionaire.
And it mentions some of the benefits that hard work provides. Some of the non-monetary benefits of a strong work ethic that are mentioned are:
Improves your mind
Betters your skill-sets
Sets a good example for children
My only advice here is this. Don't let hard work destroy you.
I personally had too many high stress 60 plus hour weeks in the office than I care to mention. Thank goodness those days are over!
Chapter 10 – Everyday Millionaire Habit #6 – Stick To It
Millionaires Are Consistent
Chapter 10 bestows the virtues of:
Patience
Consistency
The benefits of a good, long-lasting marriage
These are important characteristics for those learning how to attract financial abundance. But the chapter also covers a couple of other interesting and useful topics.
Compound Interest
Compound interest is sometimes referred to as the 8th wonder of the world. This topic fits well with the book's long term view on wealth creation.
Prioritize your investment dollars
Hogan's Everyday Millionaire book has a simple three-step plan for the recommended savings rate of 15%. The book recommends 15% of one's income is to be saved into retirement plans.
Here are the 3 steps for saving 15% and how an everyday millionaire should invest those savings:
First, invest in your company 401K enough to maximize any employer matching contribution
Second, maximize investment in a Roth IRA
Finally, if you still haven't hit 15%, go back to your 401k to the achieve 15% savings rate
Then if you have extra money available after saving 15% in retirement accounts, throw a party.
And put that extra money toward paying off your mortgage early. Once the mortgage is paid off, allocate those extra funds to investments outside of your retirement plans.
Then execute this process consistently month after month. Rinse and repeat every month as the saying goes.
This is great advice. I wish I would have had a plan like this when I was younger. Not maximizing my retirement account options is one of my bigger regrets as it relates to my money.
Chapter 11 – The Decision Is Up To You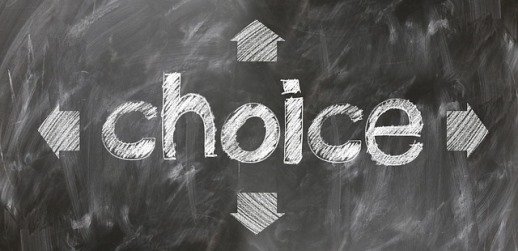 And finally, Chapter 11 wraps the book up with a discussion about financial independence.
The chapter discusses the meaning of financial independence. And what financial independence can mean for your life.
Editors note: The videos above and when played in the site's margin depict the wealth building principles we believe in here at Dividends Diversify. Mainly…
Money management
Investing
Dividend stocks
Financial planning
Believing in yourself
Taking responsibility
Finally, allow me to wrap up with some concluding thoughts…
Wrapping Up #1 – Where The Book Everyday Millionaires Excels
Mr. Hogan's book is excellent, in my opinion.
I recommend it if you are looking for ways to improve your financial status. The book is:
Very motivational
Filled with real-life stories on how others create an abundance of money in their lives
A good baseline of knowledge to pursue your own millionaire dreams
Wrapping Up #2 – What The Book Everyday Millionaires Is Not
The book is not overly tactical. It is not a step by step guide to managing your money.
For example, you won't find a lot of information on how to set up a budget, how to save money or what specific investments to choose.
Remember that 68% of everyday millionaires use a personal financial planner. I suspect Mr. Hogan feels those details are better left to those professionals.
After all, as the book states, everyone starts at a different place. So it would be hard to offer one size fits all advice.
How Can You Become A Daily Millionaire?
Follow Hogan's 6 steps to become a daily millionaire:
Believe you can become a millionaire
Take responsibility for your actions
Live on less money than you make
Plan ahead – set financials goals
Work hard to achieve your goals
Stick to your plan
Conclusion
I enjoyed reading Everyday Millionaires.
And I recommend it for anyone at any age who is committed to improving their own financial situation.
Before you go, be sure to sign up with Ebates today. Get a $10 cash reward. And save on all your online purchases including Amazon. That's what millionaires do. Save money!
Other Book Reviews For The Everyday Millionaire In You!
Everyday Millionaires is a must-read for the money-savvy person!