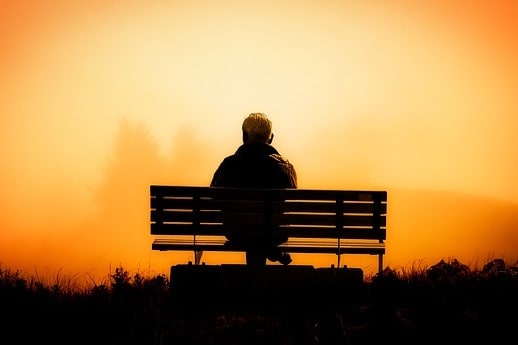 I recently published an article titled Work, Save, Invest, Build Wealth, but Never Retire.  It was about Financial Independence Retirement Optional (FIRO).  I learned that phrase over at Money Scrap.
The article inspired a lot of big thinking from readers here at Dividends Diversify.  What were my loyal readers thinking about?
WHAT FINANCIAL INDEPENDENCE MEANS TO YOU
They were thinking about what they will do with their time when financial independence is reality.  For a few, it already is.  It's the "retirement optional" part of FIRO.   Some of the comments really inspired me.  I wanted to share them with you in this post.  Fasten your seat belts, here we go…
HEALTH, GRATITUDE AND RESPECT FOR A FUTURE UNKNOWN
FinSavvyPanda:  I think it helps along the way when you practice gratitude.  It's more positive and reduces stress along the journey.  We try really hard to be appreciative of what we have while trying to achieve something we don't have yet — freedom.
Seeking Returns:  The unfortunate aspect of the journey is all the best laid plans are only as good as your crystal ball.  Life throws you a curve at times which in turn forces a reassessment.  Or, in some cases a major rewrite of the game plan.  Like others have basically said, moderation is not a bad thing but a pause to refresh, to enjoy family, life and to better prepare for the inevitable curve.
Dividend Geek:  One needs to invest in health.  With all the wealth, if one is not able to enjoy it … what's the point?  My goal is to use most of my investments to create a foundation.  The foundation would provide for education and scholarships in a sustainable way.  I would like to teach.  Math is my favorite subject and I would love to teach math.
A FEW MORE TEACHERS AMONG US
Fully Franked Finance:  I have always had a yearning for teaching throughout my finance career, even though I still enjoy what I do.  I'm only 15 years in so far, so perhaps I'll follow in your teaching footsteps one day.
Dividend Portfolio:  I would travel a little, but then I would teach dance, hopefully run a local bar and manage the managers who run my real estate portfolio.
Time in the Market:  Work on my writing, maybe get another degree and maybe even do some teaching.
SOME MORE DIVERSE INTERESTS
Mr. ATM:  In retirement, I hardly sit idle.  I'm always doing stuff.  From spending lots of time on investment related tasks, to taking care of my health, cooking, being a house husband, learning new hobbies like blogging, playing a keyboard, annoying people on twitter and traveling.
Mr. Robot:  I would join the Ocean Cleanup program.
Dividend FIREman:  Ideally I would continue with my law practice part of the time.  While also spending more time with my children and building up my real estate company.  I probably also have a book in me waiting to be born. And there is much more to learn about finance and investing.
Abandoned Cubicle:  Travel the world like an idiot, write a blog, or volunteer while remodeling the house DIY style.  I intend to do all of those things myself, minus the EXCESSIVE travel.
The Master Mind Within:  I'd be helping people and building stuff.
Reverse The Crush:  I'm chasing FI to spend more time blogging and investing.
The Rich Miser:  I see it as providing the freedom to work on what I want, when I want – a mix of hobbies, passions, "work", and learning new things.
THE PART TIME WORKERS
Simple Money Man:  A part-time job would be fine.  And I definitely don't think I would stop reading or writing because there is always something new to learn and improve upon.
Gen Y Money:  I have concluded that the ideal situation is to work part time where you can have some 'me' time and productivity time and then some family time.
Defined Sight:  After sitting on the beach for about a week, I start to get anxious and want to be productive again.  But I'd rather be productive doing what I want to do and when I want do it.
Slightly Early Retirement:  I left the corporate 9 to 5 behind over two years ago and now do a few part time enjoyable side gigs that pay extremely well and a few that pay zero but help change people's lives.
Pursuing Retirement:  For me it's really a retirement from stress and liability.  I didn't have a corporate job to leave, but being a small business owner was time consuming with lots of liability and responsibility.  Now I work part time when I have time.
STILL THINKING ABOUT WHAT "IT" IS
Money Scrap:  Not ready to retire for sure, just want to do what I choose to do
Balanced Dividends:  Overall, I don't think doing nothing would work for me.  I don't know what it is that I'd do right now, but I'd find out.
Damn Millennial:  I will pursue other passions when the W-2 becomes less important.
Frugal Money Man:  I envision it as me controlling my time fully, and choosing the type of work that I will want to do.
Dividend Daze:  I would love to be to the point where I am just working because I want to, not because I have to.
Dividend Diplomats:  Should make for a great deep thinking day for me, keeping this article in mind, when I try to relax.
CONCLUDING THOUGHT
I once worked  for a gentlemen who would say "we are only limited by the size of our thinking".  So I say to you, continue to think big my friends, think real big!  If you can envision it, you can achieve it!
WRAPPING IT UP
Did my good readers miss anything?  Do these comments inspire you?  Leave your thoughts, join the discussion and let us all know.