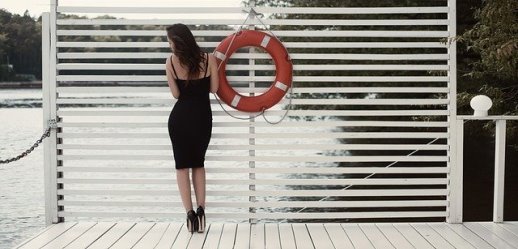 In this article, I would like to present the habits of the wealthy vs poor.
Why? Because I have always been interested in how the wealthy behave.
And often wonder if wealthy people are different than poor people? Or, does it take a special person to have good wealth-building habits?
And my answers to these questions are? Of course the wealthy are different than poor people. And yes, they practice certain wealth-building habits.
Otherwise, everyone would be wealthy. Or, maybe no one would be poor.
Millionaire Success Habits
To get started, I first have to shout out to Jason at More Dividends.
Jason brought the following book to my attention:
Millionaire Success Habits – The Gateway to Wealth & Prosperity by Dean Graziosi.
I enjoy personal development books. And, gave this one a good read recently.
So, today's article is based on the main concepts presented in the book: Millionaire Success Habits.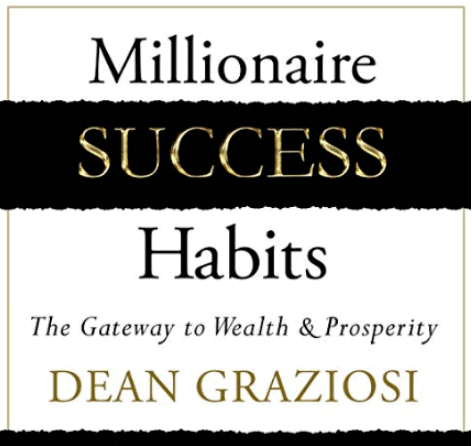 Habits Of The Wealthy Vs Poor
At the end of the article, I will summarize the key points about how those with an abundance of money behave. And, give you my opinion on the Millionaire Success Habits book. Maybe you will want to read the book too.
But first, here are the habits of the wealthy vs. the poor as presented by Mr. Graziosi.
The Wealthy Make An Honest Assessment Of Themselves
Wealthy people ask themselves where they are at in life. They honestly define their current state.
But, it is about much more than just money, or money habits. Areas, where the wealthy take stock can be about health, family, career, business, relationships, and more.
Most importantly, the wealthy are honest with themselves about just exactly what their current situation is. Or, what their current state is not.
Wealthy People Clearly Define What They Want Out Of Life
This is about having a plan and goal setting. And goals can be in many different areas.
Some examples include career enhancement, starting a business or reinventing themselves into something new.
This is so critical. They become wealthy by being focused. By being focused on what they want to achieve.
Wealthy people have a clear vision of what they want to be. It allows them to filter out the unimportant people and activities in their life.
Wealthy People, Unlike The Poor, Eliminate Negative Thinking
The wealthy have a positive mindset. They eliminate negative thoughts.
Most importantly, the author presents several methods the wealthy implement to maintain positive attitudes.
Here they are…
The wealthy work on their strengths, not weaknesses. I have always liked the saying "play to your strengths". It is hard to be positive if you are working on activities you are not naturally good at.
Wealthy people determine what they are good at. And then become great at it. They are positive-minded because the wealthy spend their time where their talent lies.
Wealthy people have fun doing what they are good at. And, having fun creates a positive mindset.
Habits of the wealthy include eliminating negative words and thoughts about money and life. They change what they say. And, how they say it. They alter the dialogue that goes on in their heads.
For example, instead of saying. "I have so much to do today." A wealthy person would say, "I have a lot of opportunities to tackle today."
The wealthy surround themselves with successful, positive people. They avoid the Danny downers and Negative Nancy's of the world.
People like that bring the wealthy down. And they will bring you and me down too.
The Wealthy Craft Their Story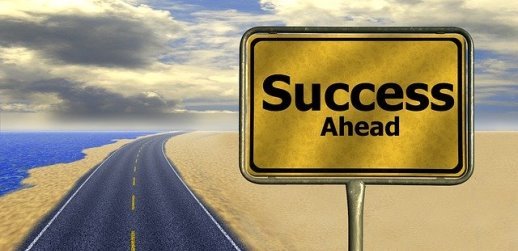 Wealthy people, unlike the poor, replace a limiting story with a limitless one. Let's use an example to explain this.
Let's say we have a 50-year-old stay at home mom, whose kids are grown and out of the house.
A limiting story would sound like this…
"I no longer have a purpose in life. I've been home raising the kids and have no skills that anyone would want."
On the other hand, this Mom could craft a limitless story. Like this.
"I have raised my children to be successful adults. And, managed our household like a pro. The skills I have are so valuable that someone will surely want to hire me. And, give me a new opportunity to contribute in a meaningful way."
So, once the wealthy vs. the poor craft their limitless story about their future. They refine and improve it.
The wealthy repeat that story over and over in their heads. The story becomes part of their positive money affirmations.
Wealthy People Awaken Their Inner Strength
The wealthy create a positive mental foundation to move forward. They do this to achieve their new, limitless story.
Wealth building means creating a confident state of mind. Also, wealthy people form a picture in their head of what they will be when they achieve their definition of success.
Here are the ingredients to build confidence, gain inner strength, and pursue wealth.
Courage. Change takes courage. Courage is the ability to step out and try something new. It requires getting out of one's comfort zone.
Commitment. The wealthy vs. the poor have a strong commitment to their future success. It's impossible to achieve anything new and great without a strong commitment to it. Whatever "it" is.
Capabilities. Wealthy people obtain the capabilities to achieve their goals. They seek out the right training, and the right advice and follow it.
So, confidence comes from the courage to try, the commitment to never give up and the capabilities to achieve.
The Wealthy Focus On What Is Working & Eliminate What Is Not
Remember that wealthy people focus on what they are good at. And, become great at it.
But what about the other stuff that needs to get done?
Wealthy people make a habit of handling things they are not so good at in other more productive ways. They are careful with their time. They learn how to say no. And more importantly, who and what to say no to.
So, for all these other activities they decide to do one of the following things:
Eliminate it
Automate it
Outsource it
Delegate it
Replace it
Wealthy People Know How To Attract & Persuade
These 2 habits of the wealthy vs poor are about sales and marketing. Everyone who wants to be successful in wealth-building has to be good at "sales and marketing."
Wealthy people "market" themselves in such ways to attract opportunities in life. And then persuade, or "sell" whomever necessary that they are the right person for that opportunity.
These skills apply to whatever a wealthy person wants out of life. Be that, personal relationships, job opportunities, business opportunities, volunteer opportunities, or success in politics.
Finally, after a successful sale, they do their best to fulfill whatever they committed to. And make the people around them feel understood and feel good about themselves.
The Wealthy Nurture & Protect Their Happiness
Successful people are happy people. And the wealthy vs the poor, are generally a happy group.
The wealthy think about and define exactly what happiness means to them. And it can be different for everyone interested in wealth-building.
Once the wealthy define happiness. Wealthy people work toward achieving it and protecting it.
To do this, they
Live in the moment every day. Wealthy people neither dwell on the past nor fret about the future. They learn to maximize the moment.
Eliminate overthinking. With their future self in-mind, they do not allow themselves to get paralyzed by over-analysis. They act, adapt and refine themselves every day.
Focus on positive outcomes. Negative thoughts are not an option for the wealthy vs. poor.
Don't obsess over specific outcomes. In other words, the wealthy often go with the flow. They identify what is working and work with that. It's about being opportunistic.
The wealthy are not afraid to fail. Wealthy people know failure isn't fatal. And that failure is part of having the courage to succeed.
Let go of grudges. Holding and obsessing over grudges is not a healthy habit for the wealthy.
So they let go of those grudges and move on. The wealthy know that holding a grudge is not productive for maintaining a positive mindset.
Don't settle for good enough. They focus on what they are good at and emphasize becoming great at it. Just good enough is never an option.
Millionaire Success Habits Of The Wealthy Vs Poor – What I Liked
I enjoyed reading the book Millionaire Success Habits. And, I highly recommend it.
This is specifically what I liked about Millionaire Success Habits by Dean Graziosi…
The book is inspiring to read. It is full of interesting examples and stories that illustrate the main principles.
For each success habit of the wealthy, the book has lots of practical exercises to practice the good habits you want to build.
Exercises to apply the concepts are important. So, it is not just a book of theory.
The book will show you how to take action for wealth.  And give you the tools to take that action and create your wealth-building habits.
Millionaire Success Habits Of The Wealthy Vs Poor – What The Book Is Not
Millionaire Success Habits is not a guide about saving, budgeting and managing money. It is not about the particular money habits of the wealthy. Or, the specific financial habits of the wealthy.
It is about the underlying habits to achieve wealth, prosperity and success. Most importantly, wealth, prosperity, and success are how you choose to define it.
The habits of the wealthy vs poor illustrated in the book are not ground-breaking new ideas. I have read and learned about most of Mr. Graziosi's principles through other personal development books and courses that I have taken over the years.
That said, the material in the book is packaged and presented superbly. The suggested exercises to create and develop your wealthy habits are unique and interesting.
Related articles & book reviews you might enjoy:
Habits Of The Wealthy Vs Poor – Recap
Here is a recap of the habits of the wealthy vs poor.
The wealthy make an honest assessment of themselves
Wealthy people clearly define what they want out of life
Wealthy people, unlike the poor, eliminate negative thinking
The wealthy craft their limitless story
Wealthy people awaken their inner strength to make their story real
The wealthy focus on what is working & eliminate what is not
Wealthy people know how to attract & persuade
The wealthy nurture & protect their happiness
I hope you enjoyed learning about the habits of the wealthy vs poor.
Now go out and practice your wealth-building habits today. Your happiness, success and wealth depend on it!