My Favorite Income Producing Assets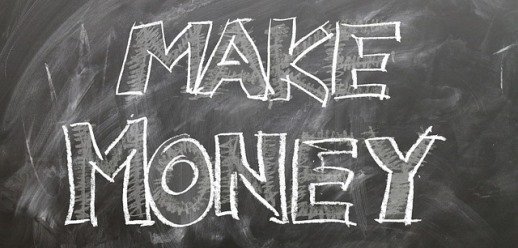 If you are a regular reader here at Dividends Diversify, you know I focus on dividend stocks. However, at my core, I am an income investor.
It wasn't until my early 30's that I really clarified my investment objectives. Objectives that I believed in. And felt I could stick with through good times and bad.
So when it comes to my personal investments, I have three primary objectives.
Affiliate Link Disclosure: I may get paid commissions (at no cost to you) for purchases made through links in this post.
INCOME PRODUCING ASSETS & INVESTMENT OBJECTIVES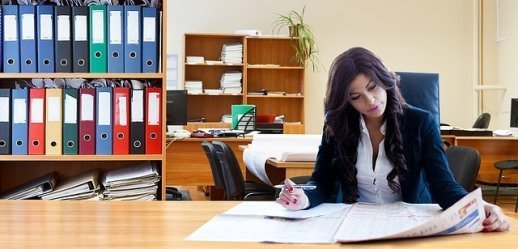 I invest money primarily to achieve
Current income – also known as passive income
Growth of that income
Capital appreciation
Priority Based Investing
You can see that current income and growth of that income top my list of investment objectives.
Other than my personal residence, I won't own an investment asset unless it pays a regular and recurring passive income stream. In other words, I like to buy income producing assets.
This is why I say I'm an income investor. And I think that income producing assets are some of the best investments you can make.
Related: 60+ investment assets that appreciate in value
My Favorite Asset: Dividend Stocks!
Dividend growth stocks are perfect because they achieve all three of my investment objectives.
But many times I will sacrifice income growth and capital appreciation in the sole pursuit of objective 1, just plain old current income. Who couldn't use a little more of that, right?
INVESTMENTS VERSUS SAVINGS & RISK
Not all of the income producing assets I'm going to discuss in this article should be considered investments. Some are more appropriately referred to as savings. Savings products typically have less risk.
Risking Your Money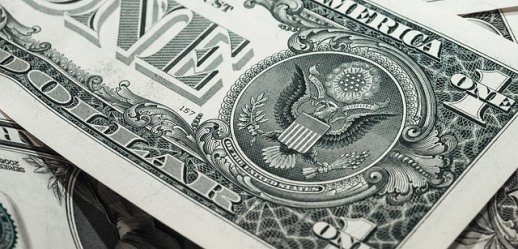 What does risk have to do with it? Well, generally the more risk you take the greater the opportunity for a higher income from your assets and higher overall return on investment.
So we will start with the least risky income producing assets and move to higher risk income producing assets as we go.
Keep in mind that as you take more risk, you should have a longer time horizon.
For example, if you need the money in 6 months for a down payment on a house, then take less risk.
Related: 15 timeless investing principles
"What Do I Mean By Yield?"
We will also talk about the yield each income producing asset has.
Yield means the percentage of the amount invested and returned annually back to the investor or saver.
For example, invest $1,000 at a 3% yield and get $30 dollars of annual income. Sometimes yield is referred to as the interest rate or just rate for short.
With that introduction in mind, let's get to my list of favorite income producing assets. We will discuss them in this order:
Certificates of Deposit
US Savings Bonds
High Yield Savings Accounts
Money Market Accounts
Bonds
Peer-to-Peer (P2P) Lending
Preferred Stocks
Dividend Growth Stocks
Growth Stocks
And better yet, you can get into most of these passive income options with $100 or even less.
So not having much money is no excuse for getting started!
Do You Need To Save Some Money First?
But if you need to save some money before getting started, consider Ebates
You should definitely check out Ebates to save money by getting cash back rebates on every dollar you spend.
Ebates is free to join and they offer new members a $10 cash reward for signing up!
So start saving with Ebates, then put that saved money into one or more of these income-producing assets for passive income.
Read my review: How to make and save money with Ebates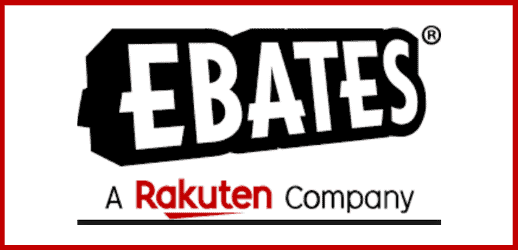 INCOME PRODUCING ASSETS – CERTIFICATES OF DEPOSIT
Our first income producing asset is certificates of deposit. Investopedia defines a certificate of deposit as follows:
A certificate of deposit (CD) is a savings certificate.
It has a fixed maturity date and specified fixed interest rate that can be issued in any denomination aside from minimum investment requirements.
A Guarantee To Get Your Money Back
A CD restricts access to the funds until the maturity date of the investment. CDs are generally issued by commercial banks and are insured by the Federal Deposit Insurance Corporation (FDIC) up to $250,000 per individual.
My overall asset allocation includes a permanent allotment to cash. So I like to get as high of an interest rate as possible on that cash. CDs are a solid choice.
Build A CD Ladder
I employ a CD ladder strategy. I hold 5 CDs each maturing sequentially in one of the next 5 years. When the oldest CD matures during the year, I reinvest the balance into a new 5 year CD.
I search for the best CD interest rates on a website called Deposit Accounts. Most recently, 5 year CDs had interest rates ranging from 3.0-3.5%.
INCOME PRODUCING ASSETS – US SAVINGS BONDS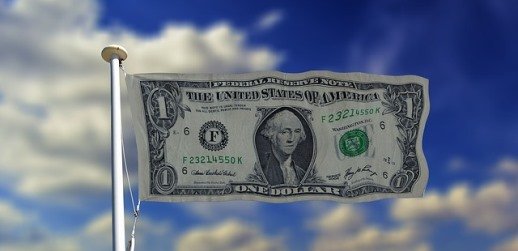 US savings bonds are another great choice as an income producing asset.
2 Types Of US Savings Bonds
They come in two varieties, series EE and series I.
Series EE savings bonds are low-risk savings products that pay interest for up to 30 years.
Series I savings bonds are also a low-risk savings product. During their lifetime, I Bonds earn interest and are protected from inflation. Source: TreasuryDirect
Savings Bonds Are Low Risk
US savings bonds are backed by the US government. But our US government is racking up tremendous amounts of debt.
Even so, it is unlikely that a saver would not get their money back when they want it. So this is a very low-risk savings option.
Another Bonus: Tax Deferral!
Another benefit of savings bonds is tax deferral. You do not have to pay tax on the investment income until you redeem the bond. Therefore your income compounds tax-deferred.
Tax deferral is a great feature if you are in a high-income tax bracket. Or just do not like paying taxes, like me.
I Prefer I Bonds
Finally, I personally prefer I Bonds among the different types of savings bonds available for purchase.
They are a great hedge against inflation. The income paid will go higher as inflation goes higher protecting your purchasing power.
Finally, I Bonds have been yielding 2-3% in the recent past.
Related: Why I like I bonds for my savings dollars
INCOME GENERATING ASSETS – HIGH YIELD SAVINGS ACCOUNTS
High yield savings accounts have some similar characteristics to CDs. These accounts are also considered income-producing assets.
Get Your Money Back When You Want It
They can be FDIC insured. However, unlike CDs, they have no minimum holding period. The saver can get his or her money whenever they want it.
Because of the flexibility offered, high yield savings accounts usually have a lower interest rate than CDs.
The Interest Rates On High Yield Savings
High yield savings accounts were a pretty good deal when interest rates were really low during the years after the great global recession. A saver could park their cash and get approximately a 2% interest rate.
Current rates have not risen that much. 2.25%-2.5% is about the maximum you can get on high yield savings. I also search for the best high yield savings rates at the website previously mentioned, Deposit Accounts.
Now that interest rates have risen again for the first time in years, money market accounts have better rates today than they have had in the past.
Let's talk about money market accounts next.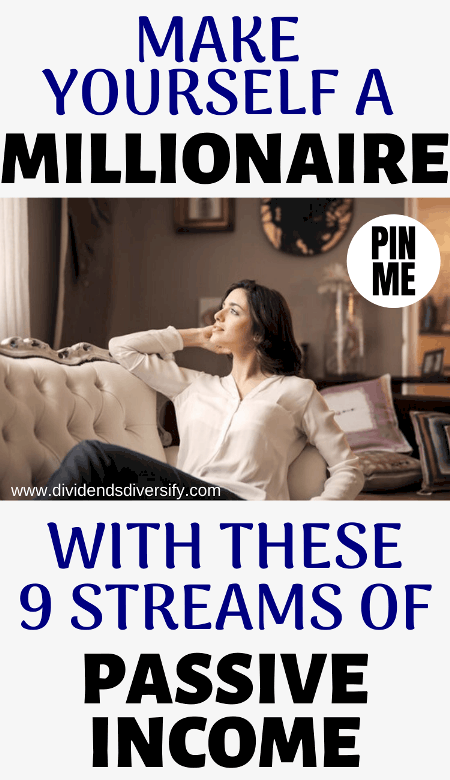 INCOME PRODUCING ASSETS – MONEY MARKET ACCOUNTS
Similar to high yield savings accounts, with money market accounts, the saver has access to their cash whenever they need it.
Your Money Is Not Guaranteed
Money market accounts, however, are not guaranteed. They are comprised of very short term, high-quality investment securities.
Money market accounts carry an asset value of $1 per share owned. If you deposit $100 dollars in a money market account, then you are the owner of 100 shares at $1 per share.
What Is "Breaking The Buck"?
Only in very rare circumstances does a money market account share value differ from $1 dollar. This is called "breaking the buck".
Even if the underlying assets in the fund do not support a $1 per share value, financial institutions that offer money market accounts will usually cover the difference. Breaking the buck would be a huge negative for the financial institution offering the money market account.
Vanguard Is An Excellent Option
It's best to go with a low-cost provider when selecting a money market account. Vanguard has some great options.
Right now the Vanguard Prime Money Market Fund yields 2.5%.
INCOME PRODUCING ASSETS – BONDS
I could write an entire article on bonds since they have so many different characteristics.
They come in different variations. And, they can be purchased through a variety of investment products.
Bonds As Defined By GenYMoney
To keep things simple, I'm going to borrow the definition of a bond from my friend GYM over at GenYMoney.
She has a talent for explaining things in really clear terms. And recently GYM wrote an article on one specific type of bond called green bonds.
Here is GYM's definition of a bond:
A bond is a fixed income investment whereby an investor essentially lends money to an entity like a company, government, or project for a defined period at a fixed rate of interest.
Keep Bond Investing Simple With Funds
I like simplicity and diversification when it comes to bonds. So I like to invest in bonds through mutual funds and exchange-traded funds (ETFs).
Mix And Match With Several Bond Funds
Then I mix and match my funds to achieve a nice diversified portfolio across these bond asset categories.
Mortgage bonds
Floating rate bonds
Investment-grade corporate bonds
High yield corporate bonds
Municipal and government bonds
International bonds
Bond Interest Rates And Risk
Because of the diversity in types of bonds and the risks associated with them, interest rates can really vary.
For example, high quality, short term municipal bonds can yield as little as 1.5%. On the other hand, speculative-grade corporate bonds can yield 6-8% and even much more.
The more risk that an investor will not get their money paid back by the borrower, the higher the interest rate the borrower must pay. As I said early on, more risk means more potential reward.
But One Bond Fund Can Be Enough
You may not be interested in selecting individual bonds, mutual funds or ETFs. Then take the easy route and select one well-diversified bond mutual fund or an ETF that holds bonds from a number of the areas mentioned above.
If you only want to own 1 bond fund, I give my favorite option in the article below. It takes a simple, set it and forget it approach to do it yourself investing. The 3 fund portfolio I discuss includes 1 bond fund and 2 dividend stock funds.
Related: How to build a Vanguard 3 fund portfolio
INCOME GENERATING ASSETS – PEER-TO-PEER (P2P) LENDING
Peer to peer lending is known as P2P lending for short.
P2P lending enables individuals to obtain loans directly from other individuals. The P2P lending process cuts out traditional financial institutions as the middleman.
Companies and their websites that facilitate P2P lending have greatly increased its adoption. As a result, P2P lending has become a viable alternative method of financing. And a source of passive income from another type of income-generating asset, direct loans.
Interest rates on P2P loans vary depending on the risk profile. They can be as little as 2-3%. Or as high as 10% and even more.
You can read more about one specific P2P lending platform in this related article: Iban Wallet review – P2P lending made easy
INCOME PRODUCING ASSETS – PREFERRED STOCK
Preferred stock is a hybrid security that has a mix of bond and common stock characteristics.
Pros and Cons With Preferred Stock
The investor doesn't have the capital appreciation potential like common stock. In exchange, the investor normally receives a high dividend yield.
In addition, the holder receives preferential treatment before common stockholders on the receipt of those dividends.
Banks, insurance companies and utilities are big issuers of preferred stock. Like bonds, you can buy individual company issues through your broker or invest through mutual funds and ETFs.
A Preferred Stock Fund Is A Good Way To Go
The I Shares Preferred and Income Securities ETF (PFF) is one example of a lower-cost preferred stock ETF.
PFF has many preferred stock holdings for diversification. It pays an attractive yield of 6.0%
MY FAVORITE INCOME PRODUCING ASSETS – DIVIDEND GROWTH STOCKS
By owning the common stock of a company, you are part owner in that business. And, participate in all the potential rewards and risks that go with ownership.
Get More Passive Income Every Year
The dividend stocks I'm talking about usually increase their dividend payments every year. They are referred to as dividend growth stocks.
Sometimes they are referred to as dividend growth stocks. The growing dividend helps your income keep up with inflation.
While you as the investor focus on a rising stream of dividend payments, you can be less concerned about the day to day stock market volatility.
Why? Because you receive a large piece of your investment returns in cash every quarter.
In addition, as the company raises its dividend year after year, the stock price will usually follow the upward trend.
Dividend Stocks Meet All Of My Objectives For Income Producing Assets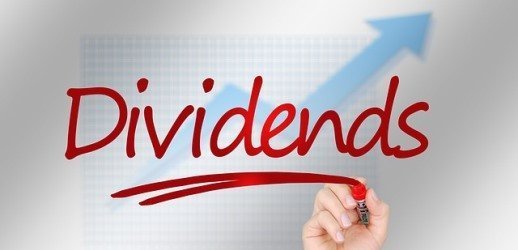 As I mentioned earlier, dividend growth stocks achieve all three of my investment objectives.
Current income
Growth of that income
Capital appreciation
I prefer my dividend growth stocks with yields ranging from 3-5%.
Related: How to build a portfolio of blue-chip stocks paying dividends
INCOME PRODUCING ASSETS – GROWTH STOCKS
First I want to say that growth stocks are not your typical income producing asset. Why? Because they either pay a very small dividend. Or, no dividend at all.
But many investors use pure growth stocks to produce income. Amazon stock is a perfect example.
Amazon stock pays no dividend. But some investors create an income stream from the stock anyway.
Here's how…
Over the past several years Amazon stock has increased in value by more than 5 times. Let's say you bought 10 shares for $400 per share 5 years ago. At the time, your total investment cost $4,000.
A share of Amazon stock now trades at more than $2,000 per share. So, your 10 original shares are now worth more than $20,000.
By selling 1 of the original 10 shares for $2,000 cash, you have created income. And still, maintain ownership of 9 shares valued at about $18,000.
So, dividend growth stocks are another example of an income producing asset.
SUMMARY – INCOME PRODUCING ASSETS
Now you have several income generating asset ideas. And I truly believe that asset based income streams are an excellent way to build up your finances.
So if you are looking to add to your income-producing assets, consider the options discussed in this article:
Certificates of Deposit
US Savings Bonds
High Yield Savings Accounts
Money Market Accounts
Bonds
Peer-to-Peer lending
Preferred Stocks
Dividend Growth Stocks
Growth Stocks
Related Articles About Making An Income From Investments
Disclosure & Disclaimer
This article, or any of the articles referenced here, is not intended to be investment advice specific to your situation. I am not a licensed investment adviser, and I am not providing you with individual investment advice. The only purpose of this site is information & entertainment. We are not liable for any losses suffered by any party because of information published on this blog. See this site's Disclaimer and Privacy tab for more information.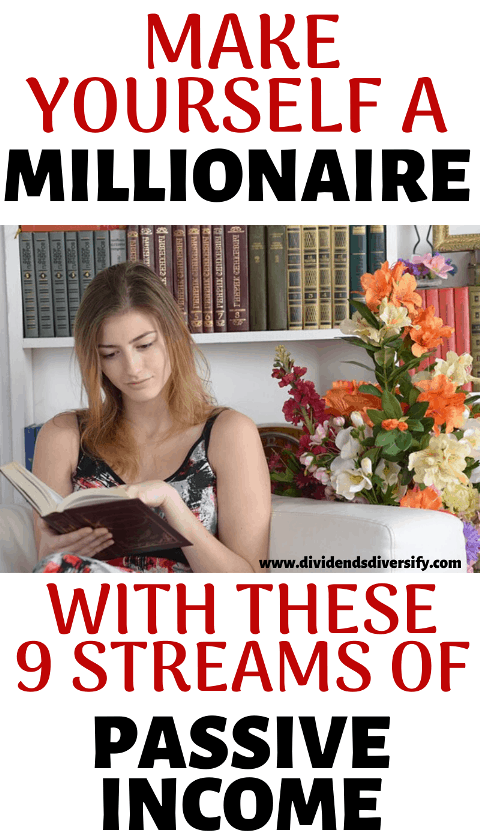 Except for P2P loans, I invest in all of the income-producing assets in this article.