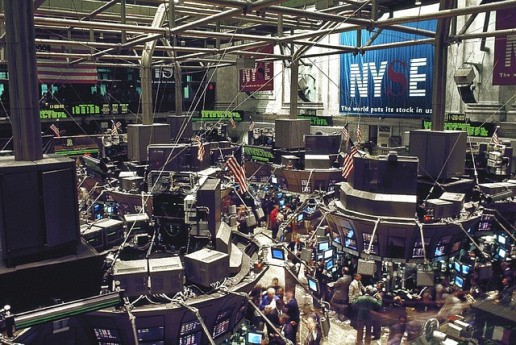 The US stock market hit new high after new high in 2017 and 2018.  It's been choppy lately.  And I have no idea where the market will go from here, but I have to admit I get nervous from time to time.  As the old saying goes "bull markets climb a wall of worry".  And, I am not immune to that worry.
WHAT WORRY DID TO ME
As a dividend growth stock investor at heart, I normally put most of my new capital to work in individual dividend paying companies.  Especially those companies that grow their dividend on an annual basis.  You can see a representative list of some of the stocks I own in the Dividends Deluxe model portfolio.  However, as the market continued to climb, I found my desire to add to individual dividend stocks decline.
THE ACTION I TOOK AND WHY
I like to add to my equity holdings over time using a dollar cost averaging strategy, so rather than stop investing I added to my position each month in the Vanguard High Dividend Yield ETF (VYM).  Here's why:
Immediate diversification among many stocks

Removed the stress of picking individual stocks while markets made new highs

Fits with my overall dividend growth stock investment strategy

Had available cash to invest in our IRA accounts (I value ETF diversification even more in our IRAs due to the limited availability of new funds in these accounts)

No transaction fees and a very low expense ratio of .08%
Here are a few facts about VYM.
DIVIDEND YIELD
At the recent price of $88 per share, VYM had a trailing 12 month dividend yield of 2.73%
COMPOUND ANNUAL DIVIDEND GROWTH RATE (CAGR)
As evidenced by the CAGR, the dividend has grown nicely over the past several years.  I think a 6% to 8% dividend growth rate going forward is a realistic expectation.  That growth may be supported by the corporate tax rate reduction starting in 2018.  I hope that in future years, the tax cut trickles through as higher dividend payments for us dividend stock investors.
| | | | |
| --- | --- | --- | --- |
| 1 Year | 3 Years | 5 Years | 7 Years |
| 8.84% | 7.96% | 8.55% | 11.93% |
TOP 10 HOLDINGS
A core investing principle is diversification.  VYM holds about 400 stocks.  That is many more than I could ever research, buy, own and manage individually.  However, I do own 9 of the 10 top holdings in VYM.  The funds top 10 holdings represent about 31% of assets.  The companies include:
Microsoft Corp.

Johnson & Johnson

JPMorgan Chase & Co.

Exxon Mobil Corp.

Wells Fargo & Co.

Procter & Gamble Co.

Chevron Corp.

AT&T Inc.

Pfizer Inc.

Intel Corp.
WRAPPING IT UP
I've found through the many comments left by readers here at Dividends Diversify that not everyone cares to buy and maintain a portfolio of individual stocks.  VYM is an option to consider. The fund is also a great option for others wanting to get started in dividend growth investing, but do not have the funds yet to build a diversified portfolio of individual stocks.
As always, you should do your own research and make sure VYM is right for your individual circumstances.  But, even for a dividend growth stock picker like me, VYM has found a home serving a good purpose in our IRA accounts.
Of course, when the US stock market goes into a correction or bear market, VYM won't be immune to the decline.  Hopefully, it will just represent a good opportunity to buy some quality dividend paying companies at lower prices and higher dividend yields!  Maybe by then I will be back adding to my individual stock holdings on a more regular basis.
You can learn a lot more about VYM over at Vanguard's website.
Okay, for full disclosure, in early January I did add to my position in Dominion Energy.  By following the link, you can see my dividend deep dive analysis for Dominion.  The company's stock has been under pressure lately due to the announced acquisition of SCANA as well as the threat from higher interest rates.  This was the first individual stock purchase I have made since the third quarter of 2017.        
Do you own VYM?  Or perhaps another fund?  Or are you a hard core individual stock investor?  Leave a comment, join the conversation and let us all know.
Disclosure & Disclaimer
I am long VYM and D.  Always remember that the information on this site is for educational and entertainment purposes only.  The information is not to be used as investment advice specific to your circumstances.  Consult your personal investment and/or tax advisers prior to investing money.  Please realize you are solely responsible for any investment gains or losses as a result of the investments you enter into.  You can find additional information under this site's disclaimer tab:  Disclaimer & Privacy Policy.