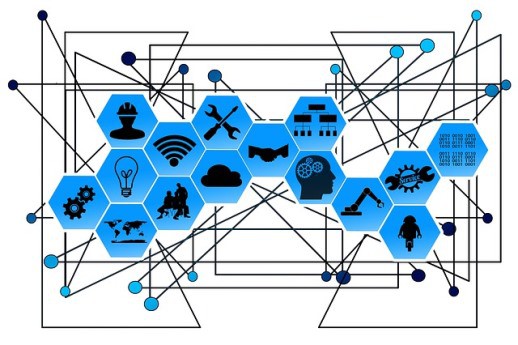 International Business Machines (IBM) and also known as "Big Blue" has been a poor performer in my investment portfolio.
To determine my course of action, I want to complete an IBM dividend stock analysis known here as a dividend deep dive.  Take the plunge with me and let's see what we can learn!
COMPANY BACKGROUND
IBM is a global leader in the technology sector.  They operate across a broad area of the technology product and service spectrum.  Their products and services include:
Hardware

Software

Infrastructure and technical support

Consulting

Cloud computing

Artificial intelligence

Blockchain
DIVIDEND YIELD
IBM is paying an annualized forward dividend of $6.00 per share.  This represents a 4% yield at the recent price of $150 per share.
COMPOUND ANNUAL DIVIDEND GROWTH RATE
| | | | |
| --- | --- | --- | --- |
| 1 Year | 3 Years | 5 Years | 7 Years |
| 7.27% | 11.56% | 12.32% | 13.05% |
Dividends per share have grown at a high rate over the past 7 years.  And, IBM has increased its dividend on an annual basis for 22 consecutive years.
REVENUE
 
A discussion about IBM would not be complete with out a look at revenues.  It has been well documented that IBM has struggled to transition its business from older declining technologies to new growth technologies.  These struggles are seen in their declining revenue trend over the past several years.
Here is the good news.  During the 4th quarter of 2017, IBM reported higher revenue for the first time in 23 quarters.  Additionally, they signaled continuing growth in 2018.
IBM calls their growth opportunities strategic imperatives.  These areas include new technologies like artificial intelligence, cloud computing and the internet based ledger technology called blockchain.  Revenue from these faster growing strategic imperatives made up 49% of their 4th quarter total revenues.  This progress suggests faster overall growth for the company in the future.
EARNINGS, DIVIDENDS AND PAYOUT RATIO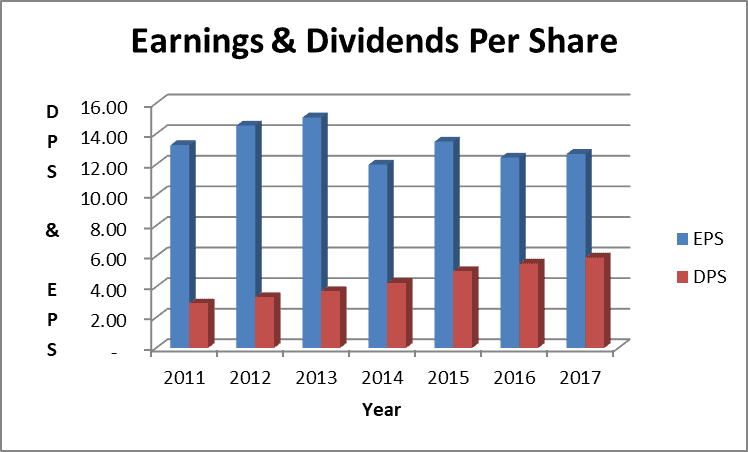 Declining revenue and higher costs associated with transforming the business have left earnings stagnant the last few years in the $12-13 per share range.  The dividend has come at the expense of a rising dividend payout ratio, a still manageable 47% for 2017.
IBM throws off a lot of cash.  Specifically, $13.4 billion in free cash flow for 2017.  Dividend payments consumed only 31% of that free cash flow.  Based on their ample free cash flow, the safety of IBM's dividend appears to be very high.
One way IBM uses its free cash flow is to aggressively buy back their stock.  The buy backs have reduced shares outstanding and propped up earnings per share over the past several years while net income has been on the decline.
I will be interested to see how large the next dividend increase will be.  IBM normally announces the annual increase in April of each year.
VALUATION & CONCLUSION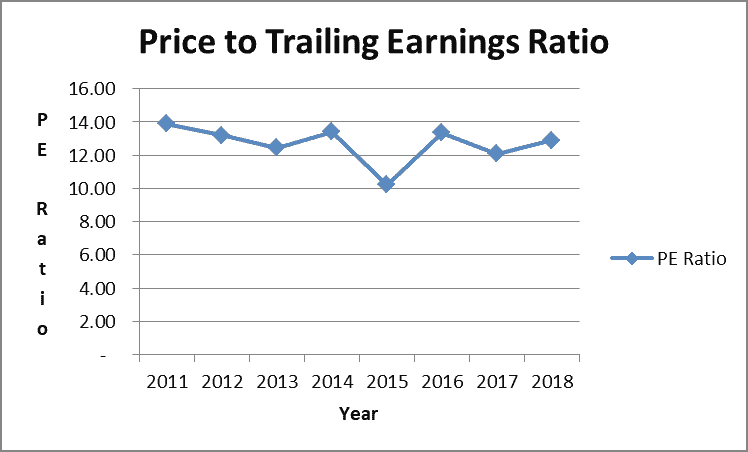 IBM's PE ratio has been range bound in the low teens.  Stagnant earnings per share and a range bound PE ratio has translated to little or no appreciation in IBM's stock price.  In fact, the stock stands at about the same level as it did in early 2011.
Having endured their transformation and sub par performance over the past several years, I plan to hold onto my shares of IBM for now.  The 4% dividend yield allows me to be patient.  If one believes IBM has turned the corner and revenues and earnings will grow again on a consistent basis, I think the stock is a good candidate for add on purchases to my existing holdings below $155 per share.
WRAPPING IT UP
IBM is a member of the Dividends Deluxe model portfolio.  If you liked this dividend deep dive be sure you have checked out some of the others here at Dividends Diversify:
Do you own IBM?  Has IBM turned the corner from old tech to new tech?  Do you see any other risks or opportunities with their business I haven't considered?  Leave a comment and let us all know!
Disclosure & Disclaimer
I am long IBM.  Always remember that the information on this site is for educational and entertainment purposes only.  The information is not to be used as investment advice specific to your circumstances.  Consult your personal investment and/or tax advisers prior to investing money.  Please realize you are solely responsible for any investment gains or losses as a result of the investments you enter into.  You can find additional information under this site's disclaimer tab:  Disclaimer & Privacy Policy.