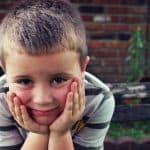 Now that's a pretty deep question for a personal finance blog isn't it?  I think it is a pretty important question, however, as you proceed along your journey to financial independence.  Why so?  Because living within your means, saving, investing and creating a passive income stream is hard work.  It takes discipline.  Having an overarching goal or set of objectives that you are trying to achieve helps you stay focused and committed to a personal finance plan.
My Journey
When I was starting my own journey, I had a goal.   It was to exit my full time work in the corporate world and do whatever I wanted to do with my time without concern for maximizing my salary.  I had a lot of ideas over the years with what I was going to do.  Some of them represented a big lifestyle change.  For example, living in a rural area and going hiking in the wilderness every day.  Some of my ideas, however, were pretty grounded.  For instance, get a part-time job teaching at the college level.  The point is having a goal that was very important to me, kept me focused on a daily, weekly, monthly and yearly basis on saving and investing to achieve that goal.
A few years back, "I quit my day job" as a corporate finance and accounting professional.  I went back to school and earned a master's degree in accounting and went into teaching college level business and accounting courses.  Teaching was something I had wanted to do for a long time and I continue doing so today.  It pays a whole lot less than my past career, but that is why I saved and invested in order to achieve my goal.  My goal started out in very general terms.  Doing whatever I wanted.  It became very specific as time went on.  Teach college accounting and business courses.  Your goals will likely evolve just like mine did.
What's Your Goal?
So what do you want financial independence for?  Why do you want to build wealth?
Provide security for and spend more time with your family

Travel the world

Volunteer for a cause that is important to you
There is no wrong answer.  It is all up to you.  Just remember, if you can visualize it and you work towards it, you can achieve it.
What's your goal?  Post a comment and let me know.
To get the most out of my new blog for meeting your goals, check out the Start Here page…
Disclosure and disclaimer
Always remember that the information on this site is for educational and entertainment purposes only and not to be construed as investment advice specific to your circumstances.  Consult your personal investment and/or tax advisers prior to investing money and realize you are solely responsible for any investment gains or losses as a result of the investments you enter into.  You can find additional information under this site's disclaimer tab.