Dominion Energy Dividend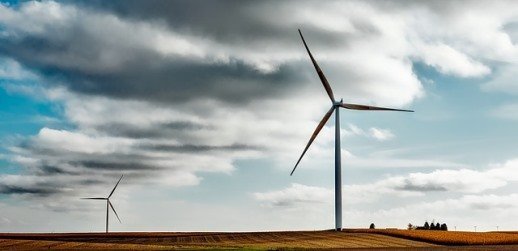 Energy is an essential service to power our homes, businesses and lives.  Let's take a look at Dominion Energy (D) from a dividend stock analysis perspective.
Company Background
This dividend stock analysis for Dominion Energy has been recently updated. You can find it by clicking this link: Dominion Stock – Energize Your Investments.
Dominion is one of the largest producers and transporters of electricity and natural gas in the United States utility sector.  They also operate one of the largest natural gas storage systems.
Dominion Energy Dividend Yield
Dominion is paying an annualized dividend of $3.02 per share, a 3.87% yield at the recent price of $78 per share.
Compound Annual Dividend Growth Rate
| | | | |
| --- | --- | --- | --- |
| 1 Year | 3 Years | 5 Years | 7 Years |
| 7.86% | 7.96% | 7.43% | 7.40% |
Dividends per share have grown consistently in the 7-8% range over the past 7 years.
Earnings, Dividends & Payout Ratio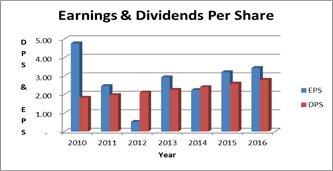 Earnings per share have grown consistently supporting the dividend growth. The dividend payout ratio was 81% in 2016. This is consistent with the long term historical trend. Based on the company's August 2017 presentation at their investor meetings, they expect operating earnings per share to grow at least 10% in 2018 over 2017. The company anticipates dividend growth from 2018 to 2020 to be greater than 8% annually. These trends will likely reduce the payout ratio in future years.
Valuation & Conclusion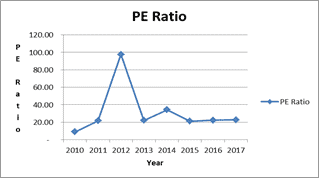 Dominion's PE ratio has resided in the low 20's much of the past several years and continues to rest there currently. Given the valuation and with a dividend increase in the 8% range expected later this year, Dominion appears to be a buy option below $80 per share. Dominion is a member of the Dividends Diversify model portfolio: Model Portfolio. Dominion is also featured in this review of three great stocks for income, income growth and capital appreciation called the Triple Play.
What's your take on Dominion as a dividend growth stock? Leave a comment and let me know.
Disclosure & Disclaimer
As of this writing, I am long D. Always remember that the information on this site is for educational and entertainment purposes only and not to be construed as investment advice specific to your circumstances. Consult your personal investment and/or tax advisers prior to investing money. You are solely responsible for any investment gains or losses as a result of the investments you enter into. You can find additional information under this site's disclaimer tab.