Millionaire Demographics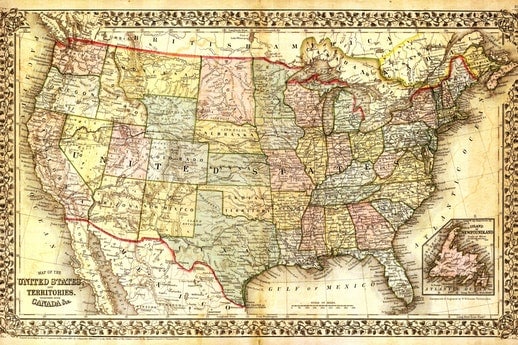 Welcome back to the third part of the series on building wealth and the new millionaires.  Today we focus on millionaire demographics.
If you haven't read the first two articles in the series, do that now.  Part 1 introduced you to 5 key strategies from Dividends Diversify to Build Your Wealth.  Part 2 introduced you to my mini-research study on the new millionaires.   The point is to see what we can learn from them.  And, what we can learn about them.
WHAT IS THE APPROACH?
I'm comparing today's millionaires with those highlighted in the book, The Millionaire Next Door.  In addition, I am comparing what I learn about their habits to my 5 wealth building principles at Dividends Diversify.
My sources included the following:
personal finance websites

wealth management and encore feature sections in the Wall Street Journal

blogs

investor profiles provided by mutual fund companies

discussions with family and close friends

academic research

a few associates I consult with regarding their money
After collecting the data over the past year, I put it all together and created a Dividends Diversify new millionaire cocktail.
Are my sources and research methods perfect?  Probably not.  Are they statistically valid?  No.  Rather, I think they are credible enough to learn a few things and draw some conclusions about millionaires these days.  I call them the new millionaires.  So to become a millionaire, let's learn about them.
NEW MILLIONAIRE DEMOGRAPHICS
Here is some demographic information on the group I studied:
Marital status:  90% married; 10% divorced and now single.  Those married have been so for an average of 18 years.
Average Millionaire Age:  46 years old with a range from the mid-'30s to upper 50's.
Where they live:  Mostly in US urban population centers.  Some in the city, most in suburbs.  A couple of study participants lived in mid-size towns.  No one considered themselves living in a rural area.
Working:  Yes.  At least one partner in the household was working full time.  In about 30% of the households, the 2nd spouse was also working.  If the 2nd spouse was not employed, they were usually a stay at home Mom or Dad.  Despite being millionaires, no one considered themselves retired.
Occupation:  The overwhelming majority were Corporate professionals.  They ranged from managers, directors and senior executives.  None owned their own business as their primary source of income.  A few had small business initiatives on the side.  They mainly consisted of rental properties.  There were a few other types of occupations represented like doctors, lawyers, and accountants.
Kids:  90% had children.  2-3 was the norm.
Homeowners:  100% owned their primary residence.
NET WORTH
The definition of net worth is all assets including primary residence less liabilities including any mortgage on that residence.  On average, the group had a net worth $2.8 million.  One outlier was greater than $10 million.  If you drop them out, the average was $2.3 with a range from a little over $1 million to less than $5 million.
MILLIONAIRE DEMOGRAPHICS – ACTIVE INCOME
The average household had an active annual income of a little over $300,000.  Active income means earnings from their job or active endeavors like managing rental properties.  It does not include passive forms of income from dividends and interest.
COMPARISON'S TO THE MILLIONAIRE NEXT DOOR
On average, here's how my study group (DD study) compared to the demographics from The Millionaire Next Door (MND Book) published in the mid-1990s:
| | | |
| --- | --- | --- |
| Demographic | DD Study | MND Book |
| Millionaire households in US | 15 million | 3.5 million |
| Average Age | 46 | 57 |
| Retired | 0% | 20% |
| Self Employed | 0% | 67% |
| 2nd Spouse Works | 30% | 50% |
| Average Income | $305,000 | $247,000 |
| Average Net Worth | $2.8 million | $3.7 million |
| Median Net Worth | $2.3 million | $1.6 million |
| Homeowner | 100% | 97% |
MILLIONAIRE DEMOGRAPHICS – CONCLUSIONS
The DD study group of millionaires is younger and earns more money.  Earnings levels probably have a lot to do with inflation.  They have a lower net worth, but being younger they have time to catch up.  They have not enjoyed the extra 11 years of compounding like the households in the MND.
It appears today that more millionaires are corporate professionals.  With more than 4 times as many millionaire households in the US today, they had to come from somewhere.  The corporate world is producing a higher share, in my opinion.  The rise of the technology sector alone has to account for many Corporate professional millionaires.  The likes of Microsoft, Apple, Facebook and Alphabet barely existed at the time of the MND research.  Like most people with money, these millionaires started with nothing.
In addition, the economy is now more globalized.  Career skills are more advanced and specialized in some cases.  Advanced management and technical skills likely pay more than the more homogeneous Corporate skills demanded in the '70s, '80s and 90's when the MND research was performed.
With the rise of the dual-income family over the past couple of decades, I was surprised to see a reduction in working spouses.  And even considering the substantial wealth, every household had at least one working partner.
And don't forget to come back soon for Part 4 of this series on building your wealth and the new millionaires!
Here is everything published in the series:  
What do you think about these millionaire demographics?  Did any surprises from the data pop out at you?