Millionaire income versus expenses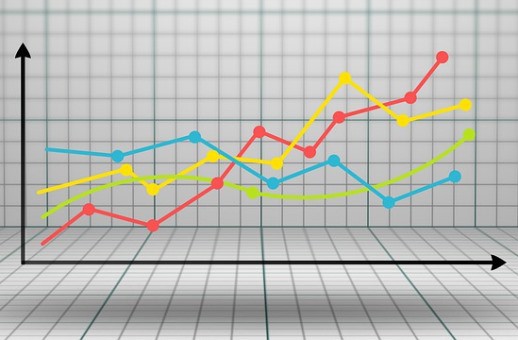 Pin
Welcome back.  This is the fifth part of the series on building wealth and the new millionaires.  Today we focus on millionaire income versus expenses. Before we get started, I would like to provide a quick recap of the series.  Just so you don't miss anything in learning how to become a millionaire.
SERIES RECAP
Part 1 explained the 5 key Dividends Diversify principles to Build Your Wealth.  Part 2 introduced you to the research study.  I call it the new millionaires.  It provides the basis for the entire series.
Part 3 analyzed the millionaire demographics included in the study.  And, compared the demographics to the famous book, The Millionaire Next Door.  Finally, Part 4 analyzed their income, net worth and asset allocation.
What is the point of this series?  It is to see what we can learn from the current millionaire class.  And, compare them to the households studied in The Millionaire Next Door?  In addition, are their practices similar to the wealth building principles in my article Build Your Wealth?
MILLIONAIRE INCOME
The wealthy group of people that I studied has a current annual income from active work efforts of $305,000.  They are primarily Corporate professionals.  And, get paid well for their management and specialized skills.  We discussed their income and how they maximize it in the prior article.
MILLIONAIRE INCOME VERSUS EXPENSES
On average, the study participants had annual expenses of $86,000 excluding income taxes.  Here are a few take away points on their spending:
They spend less than one-third of their incomes on living expenses.

In addition, they know their spending levels, but don't obsess over them.

Both spouses view spending in a similar light and work together to spend money intentionally; on what they value in life.

Most like to travel and do not skimp or travel hack in this area.

They recognize kids are expensive but have no regrets about having children.

They enjoy their homes and realize they are more of an expense than an investment.

As a group, they are healthy and have employer-sponsored health insurance to minimize health care out of pocket costs.

Only a few specifically mention income taxes as a large expense (in reality it is their largest expense)
WHERE MILLIONAIRES SPEND MONEY
Here is a breakdown of how they spend their money.
| | |
| --- | --- |
| Spend Category | % of Total |
| Primary residence |  45% |
| Food |  11% |
| Autos/Transportation |  9% |
| Travel & Entertainment |  9% |
| Gifts |  4% |
| Health Care |  3% |
| All Other |  19% |
| Total |  100% |
The primary residence category is large.  However, it includes many things related to their housing.  Most relevant are utilities, home improvement projects, property taxes, mortgage payments to name the big ones. 
Overall, it is no surprise to me that housing, food, and transportation make of the bulk of the spending.  They are my largest spending categories too.
The all other category is a catch-all for clothes, household items and anything else that didn't fit the major groups.  This illustrates to me that the study group as a whole is not obsessed with spending.  They don't track every penny that goes out the door.  In general, they are spending consciously, but not micromanaging it.
So remember Dividends Diversify build wealth rule number 3:  Manage your spending.  Track and maximize your free cash flow each month.
FREE CASH FLOW
Speaking of free cash flow, let's apply the Dividends Diversify free cash flow model to the study group.
| | |
| --- | --- |
| Description | Amount |
|  Income |  $305,000 |
|  Minus expenses |  $86,000 |
|  Minus income taxes |  $83,000 |
|  Equals free cash flow | $136,000 |
Income taxes represent payments for federal, state and local income taxes in addition to social security taxes.  Clearly, income taxes are the largest expense for this group.
And, what do they do with their free cash flow?  They become millionaires by investing.  They have a plan for every extra dollar of free cash flow they create.  It's the blood running through the veins of their financial ecosystems.
Dividends Diversify build wealth rule number 4:  Have a plan for every dollar of free cash flow you generate.
MILLIONAIRE INCOME VERSUS EXPENSE WRAP UP
What do you think of the millionaire income versus expenses?  How does your spending compare to theirs?  How about the amount of free cash flow they generate?    What do you think?  Leave a comment and let us all know!
And don't forget to come back soon for Part 6 of this series on building your wealth and the new millionaires!  We will wrap up and conclude the entire series.
THE SERIES