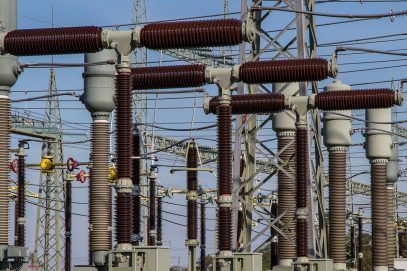 You know by now that I like investing in essential service providers.  Let's review WEC Energy Group (WEC) from a dividend stock analysis perspective.  
COMPANY BACKGROUND
WEC is a leading regulated Midwest electric and natural gas delivery company operating in the US utility sector.  They serve 4.4 million customers in Wisconsin, Illinois, Michigan and Minnesota.  WEC was formed in 2015 when Wisconsin Energy acquired Integrys in a transaction valued at $9 billion.
DIVIDEND YIELD
WEC is paying an annualized dividend of $2.08 per share, a 3.3% yield at the recent price of $63 per share.
COMPOUND ANNUAL DIVIDEND GROWTH RATE
| | | | |
| --- | --- | --- | --- |
| 1 Year | 3 Years | 5 Years | 7 Years |
| 5.05% | 10.06% | 11.62% | 14.63% |
Dividends per share have grown rapidly over the past 7 years.  This was partly due to earnings growth and partly due to an increase in the dividend payout ratio.
EARNINGS, DIVIDENDS AND PAYOUT RATIO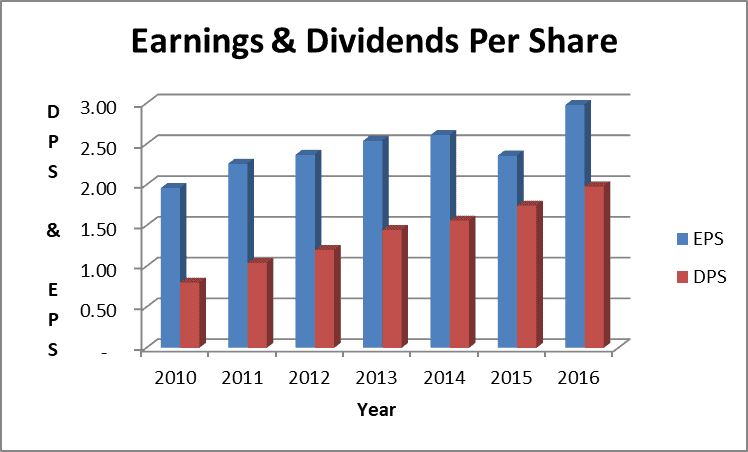 Earnings per share have grown consistently partially supporting the dividend growth.  The dividend payout ratio was 66% in 2016.  Management's stated objective is to keep the payout ratio between 65 and 70%.  Management also expects long term earnings per share growth of 5 to 7% annually.  Based on these objectives, I anticipate dividend growth to approximate earnings growth in the coming years keeping the payout ratio fairly stable.
 VALUATION & CONCLUSION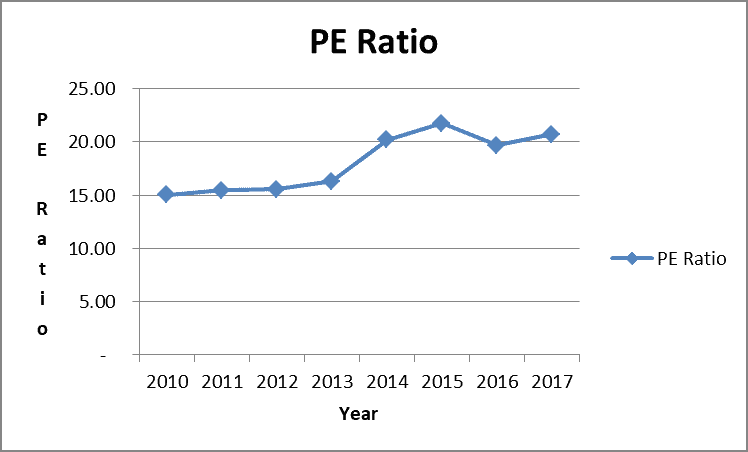 During 2014, WEC's PE ratio spiked into the low 20's due to rapid share price appreciation.  The PE ratio has remained in the low 20's over the past several years.  I believe WEC is a quality dividend growth stock and will look to add to my position below $60 per share.
ADDITIONAL INFORMATION
I like WEC's investor resources on their website.  Their investor presentations and explanation of their dividend program are very helpful.  You can access those resources here:  WEC Investor Relations.
This concludes a three post series on the utility sector.  You can check out the other two articles here:
The Lights Are On And Someone Is Home 
U.S. Utility Sector: Should You Invest Now?
Do you own WEC?  What's your opinion on investing in WEC or the U.S. Utility sector now?
Disclosure & Disclaimer
I am long WEC.  The information on this site is only for educational and entertainment purposes.  It is not intended as investment advice specific to your circumstances.  Consult your personal investment and tax advisers prior to investing money. You are solely responsible for any investment gains or losses as a result of the investments you enter into.  You can find additional information under this site's disclaimer tab Disclaimer & Privacy Policy.