The Power of Positive Attitude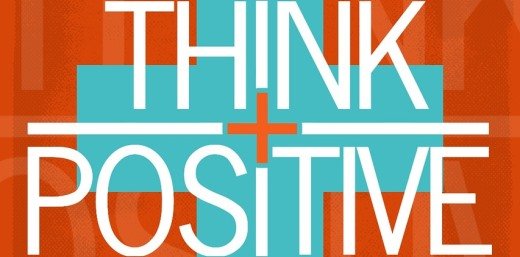 Having a positive attitude is such a powerful thing. We all get down sometimes. It's just human nature.
But for most of us about 95% of the things in our life are good and 5% are not so good. But it can be easy to dwell on that 5%. I find myself doing it more often than I should.
And I have had some interesting life experiences around the power of positive thinking that I would like to share.
DEVELOPING A POSTIVE ATTITUDE
During high school, college and in my first years of professional work, I must have been "too cool" to have a positive attitude. I remember myself as this easy going, low key guy who never expressed much enthusiasm. When someone asked how I was doing, I would just say "okay".
I would get frustrated and complain when things didn't "go right" at work. Not realizing that is what work is all about. Solving problems and adding value. If there were no problems, there would be no work. If it were easy anyone could solve those problems.
Then in my late 20's I took The Dale Carnegie course. Maybe you have heard of it or taken it yourself. It focuses on human relations and effective communication skills. Underlying those course elements is an emphasis on positive thinking. Most noteworthy, developing and maintaining a positive attitude.
Some of the lessons I still remember to this day:
If you have a lemon, make lemonade
Never criticize, condemn or complain
Feeling down? Act physically upbeat and your mood will follow
THE BENEFITS OF A POSITIVE ATTITUDE
Those life lessons and many others I learned and applied from the course in my late 20's led me to success in my 30's and early 40's.  I firmly believe that.  Professional success then led to financial gains and the ability to achieve financial independence.  Personal success led me to marry Mrs. DD.
Related: 24 ways to attract wealth & good fortune
LOSING MY POSITIVE ATTITUDE
But dealing with some difficult professional situations in my 40's led to some bad mental habits. Let's just say I lost my positive attitude during those years of my life. That is, until I declared financial independence at the age of 48.
Old habits can be hard to break. And if I'm not careful those bad mental habits can creep back. So I look for reminders to stay positive wherever and whenever I can.
A RECENT REMINDER ABOUT POSITIVE ATTITUDE
One of the great things about being financially independent is I have a lot of flexibility with my time. And recently I have been taking long walks in the late afternoon.
During the day I take care of whatever blogging and teaching activities I need to. Then somewhere between 3 and 4 pm, I have been taking off for a long walk.
Our winter temperatures haven't been too bad. They have been in the mid to upper 20's Fahrenheit. The days have been kind of gray and still. It's really peaceful walking at that time of the afternoon.
I head out for 3-5 miles and usually get home about dusk. As part of the walk, I like to go through our downtown area. It is quaint, but has some hustle and bustle to it.
The commuter train is starting to drop people off from their commute out of the city.
A really large and prestigious high school is located near the train station. So high school kids are doing their thing after school too.
The town is full of shops, bars and restaurants. The bars fill with commuters for happy hour on their walk home from the train. Restaurant employees prep for the evening ahead. And people stroll the streets window shopping. Just off of downtown is a lake back dropped by a large wooded bluff. The town and area has a nice vibe to it.
So what does this have to with having a positive attitude?
ON A RECENT WALK
Well, one day I was strolling through a part of downtown. And I happened to look in the window of one of the local barber shops. Here is a picture so you get the feel.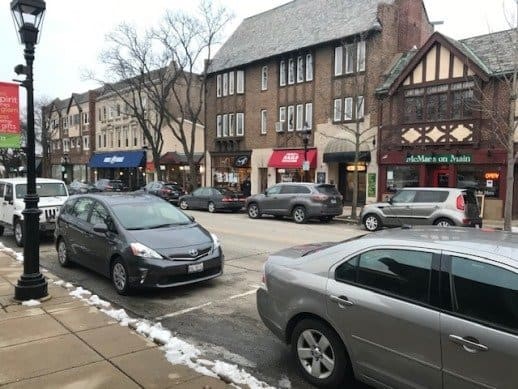 This barber shop seems to cater to older men. There is nothing trendy about it. When I looked in I saw an older looking man with gray hair cutting the hair of another older man. It was nothing too exciting. Just people going about their daily lives.
Then I looked down in the window and saw this piece of paper taped to the inside: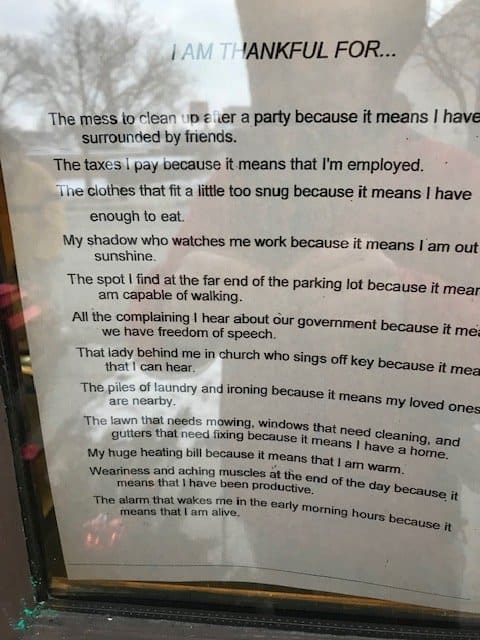 There is something surreal to me about my reflection in the glass. But here is what it said.
I AM THANKFUL FOR…
The mess to clean up after a party because it means I have been surrounded by friends.
The taxes I pay because it means that I'm employed.
The clothes that fit a little too snug because it means I have enough to eat.
My shadow who watches me work because it means I am out in the sunshine.
The spot I find at the far end of the parking lot because it means I am capable of walking.
All the complaining I hear about our government because it means we have freedom of speech.
And that lady in church who sings off key. Because it means that I can hear.
The piles of laundry because it means my loved ones are nearby.
The lawn that needs mowing, windows that need cleaning and gutters that need fixing because it means I have a home.
My huge heating bill because it means I am warm.
Weariness at the end of the day because it means I have been productive.
The alarm that wakes me in the early morning because it means I am alive.
POSITIVE AFFIRMATIONS
I count 12 positive affirmations. 12 simple messages most of any of us can relate to in one way or another.
PERSONAL FINANCE AND A POSITIVE ATTITUDE
In my opinion, having a positive attitude can help you with personal finances too. And help you attract wealth. Here are some thoughts based on my own experiences.
Have a positive attitude at work. Over the long run, you will make more money. The best people will want to work with you or for you. Employers will see you in a better light.
Have a positive attitude for better health. I have read where a positive attitude can be loosely correlated to a healthier life. Good health and vitality are important for your finances.
You can't put in the hard work necessary to build wealth if you don't have good health.
Have a positive attitude about what you have. Don't dwell on want you do not have. This will limit you from spending money unnecessarily.
Have a positive attitude around your friends and loved ones. Positive and supportive personal relationships are part of a strong foundation to building wealth. To help you stay on the rails when life feels like it is getting off track.
So that's my story for today. It's time for a walk.
HERE'S TO A POSITIVE ATTITUDE!