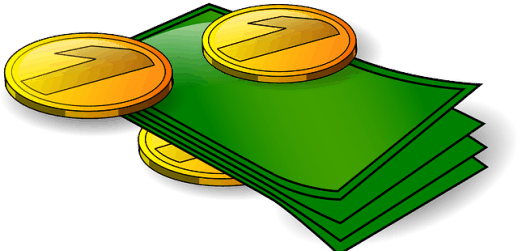 I know I should publish more articles with saving money hacks. They are so important to our finances.
So today I have a guest post on that very topic…
We know that we are living in a society where there are high expenses and people are not earning enough. In some countries, people barely cover their living costs, while in other countries people are sleeping on money. You can't change that, but you can always learn some more money-saving tips.
Saving money requires planning, organizing and keeping track of your budget. Here are some tips that can help you save money this year.
Start Thinking about Discounts
If you've established your plans for this year and see where you have some significant expenditures, start thinking about how you could get discounts. Your favorite stores, boutiques, restaurants, and other places offer discounts on products and services they provide, do some research and use those discounts that benefit you.
There are also quantity discounts where you need to have an account with some of the companies that provide these services, and when you exceed some specified amount of spending, you will not be allowed to spend more. It's a simple way to save money.
Limit Excessive Spending
Do you usually buy many things and then you forget where you have put them? Well, starting today limit your shopping only to the things that are necessary and most essential for you. We're not suggesting that you completely stop all spending here, but make a boundary and stop spending money on unnecessary items and start saving money instead.
Set Your Savings Goals
Spend wisely and save money faster. This is an approach where you can configure your savings goal and determine how much you would like to save in the next year. Set some reasonable goals and go towards that. Saving money is a responsibility that you need to seriously consider if you don't want to have financial issues later and need title loans to cover them.
If your goal is to buy a house or a car this year, but you don't have the available financial sources, save money in a way that will allow you to spend as much as you need. Set your savings goals within reason.
Keep Track of How Much You Spend
Money saving tips can help you keep track of your spending and save money. Keeping track of your expenses lets you quickly achieve your goals. You'll be able to see where most of your budget goes and sets a limit or finds a solution on how to reduce the spending in that area.
You can keep a notebook and document your spending each month.
Or download an app that will help you keep track of the excessive spending.
You can even save the receipts of your purchases and then calculate your expenses.
Choose Your Savings Accounts Wisely
Do not choose any savings account service that is offered to you. First, inform yourself well and then decide where you can save the most and earn at the same time.
There are online savings accounts that are free of charge and even allow you to receive a more significant interest rate.
Unplug the Devices That You Don't Use
Your house is full of devices that you barely use, but they are plugged in all the time, every day. Do you find yourself struggling to pay your utility bills? You can save your money if you unplug those devices that you are not using.
Also, turn off the lights in the other rooms if you are only in one. This can help you in the saving process.
The radios, the coffeemakers, DVDs, or other mobile devices that you are not using at the moment do the practice to unplug.