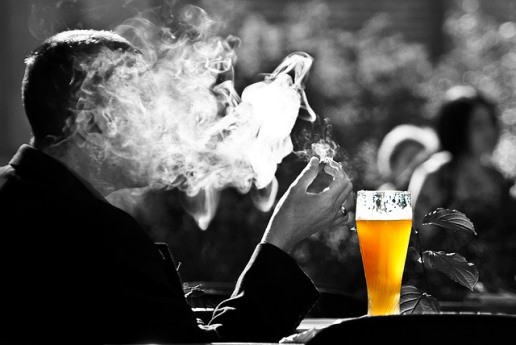 Should you consider investing in Philip Morris (PM)?  Putting socially responsible investing aside, let's take a look.
COMPANY BACKGROUND
PM is the world's leading international tobacco company.  They own 6 of the world's top 15 international brands, including Marlboro, the world's number 1 brand.  However, with fewer people taking up smoking, their vision is to build the company's future on smoke free alternative products.
A SMOKING DIVIDEND YIELD
PM is paying an annualized forward dividend of $4.28 per share.  This represents a 4.1% yield at the recent price of $105 per share.
COMPOUND ANNUAL DIVIDEND GROWTH RATE
| | | | |
| --- | --- | --- | --- |
| 1 Year | 3 Years | 5 Years | 7 Years |
| 2.43% | 2.83% | 5.43% | 8.14% |
Dividends per share have grown consistently over the past 7 years, but the rate of growth has slowed significantly over the most recent 3 year period.
EARNINGS, DIVIDENDS AND PAYOUT RATIO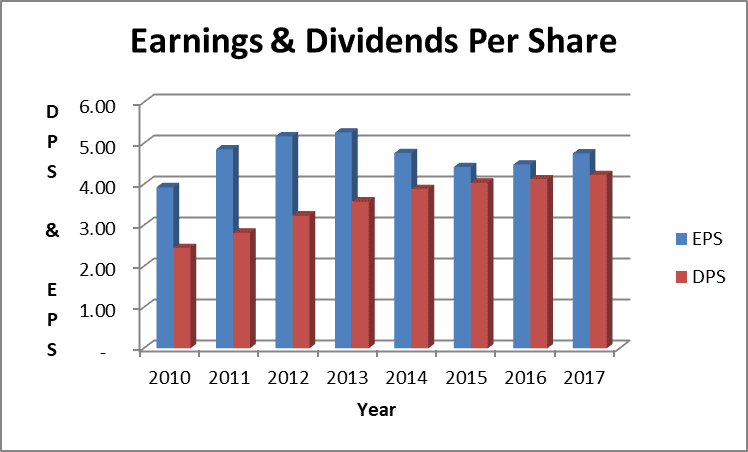 PM's earnings per share (EPS) peaked in 2013.  Most noteworthy, they have struggled to grow EPS partly due to currency movements and the stronger US dollar.  The dividend growth has therefore come at the expense of a rising dividend payout ratio.  In 2016, the payout ratio peaked at 92%.  It is expected to fall slightly for 2017.
In 2015, PM suspended its share repurchase program to ensure ample cash to cover current and future dividend payments.  On their website, they boast that they have "increased their annual dividend every year since becoming a public company in 2008, representing a total increase of 132.6%, or a compound annual growth rate of 9.8%."
VALUATION & CONCLUSION
Trading at the high end of its historical price to earnings ratio, PM's valuation looks a bit stretched.  The dividend payout ratio has also been uncomfortably high the last several years.  I have a position in PM and would consider adding to that position below $100 per share.  PM is a member of the Dividends Deluxe model portfolio.  You can also check out my dividend deep dive stock analysis process.
Do you own PM?  Do you think it is a good investment?  Or, do you not invest in PM because it is sells what some believe is a socially irresponsible product?  Leave a comment and let us all know!
Disclosure & Disclaimer
I am long PM.  Always remember that the information on this site is for educational and entertainment purposes only.  The information is not to be used as investment advice specific to your circumstances.  Consult your personal investment and/or tax advisers prior to investing money.  Please realize you are solely responsible for any investment gains or losses as a result of the investments you enter into.  You can find additional information under this site's disclaimer tab:  Disclaimer & Privacy Policy.