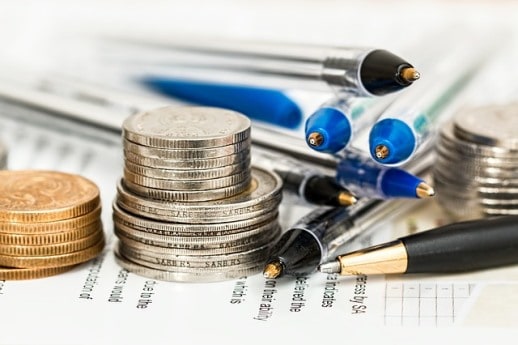 I like to watch business news on television from time to time.  CNBC is my go to station.  I often hear the news anchors ask their guests if it is a good time to put money in the stock market.  It is especially interesting these days with many stock markets around the world at all-time highs.
The answers vary from analyst to analyst depending on their views.  I find the information interesting, but I never act on it.  Why?  I'm not a market timer.
TIMING THE STOCK MARKET
Market timing by definition is the act of moving in and out of the market based on the use of predictive methods such as technical indicators or economic data.  In my opinion, it is extremely difficult to predict the future direction of the stock market.  I don't even try.
It's certainly better to buy lower and sell higher, but who knows?  For example, if you bought Vanguard High Dividend Yield ETF (VYM) during the market peak of 2007 and held through the summer of this year, you would have earned about a 7.5% annual total return including dividends.  Not bad, considering you would have invested at a market peak and then suffered through a horrific bear market from 2008 to 2009.
If you bought VYM at the bottom of the bear market in 2009 and held through the summer of this year, your total annualized return would have been roughly 16%.  Quite a difference, but who knew?  Yes.  Some analysts will claim they called the top of the bull market and advised everyone to sell.  But how many forecasts did those analysts miss before they got that one right?
The biggest mistake would have been buying in mid-2007 and then getting scared out of the position early in 2009 when fear was at its peak and the market was at its bottom.  I'm sure that happened to many people when they panicked and turned paper losses into realized losses.  That is not a good strategy.
A RECOMMENDATION FOR YOU
I don't advocate market timing.  I am a proponent of dollar cost averaging (DCA).  DCA is an investment technique of buying a fixed dollar amount of a particular investment on a regular schedule, regardless of the share price.  You purchase more shares when prices are low and fewer shares when prices are higher. 
Investing on a regular basis is a core investing principle.
Once you set up a DCA plan, it's important to stick to it.  It's easy to skip a month or two of planned investments when the market is tumbling and fear is high.  Or conversely, buy more when the stock market seems to be on a never-ending uptrend.  Like right now.  Unfortunately, those behaviors negate the benefits of dollar cost averaging.  In fact, not being disciplined will lead to buying more at higher prices leading to lower returns.
CONCLUSION
I believe the best time to invest in the market is always now.  Do this by implementing a consistent and disciplined dollar cost averaging plan where you put a fixed amount of money in the market on a regular basis.  That's why it is important to budget so you know how much excess cash you have to invest each month.
Do you use dollar cost averaging or perhaps another investing technique that you find effective?  Do you think it is a good time to put money in the stock market?  Join the conversation and let us know.
Disclosure and disclaimer
Always remember that the information on this site is for educational and entertainment purposes only and not to be construed as investment advice specific to your circumstances.  Consult your personal investment and/or tax advisers prior to investing money and realize you are solely responsible for any investment gains or losses as a result of the investments you enter into.  You can find additional information under this site's Disclaimer & Privacy tab.