Investing for millennials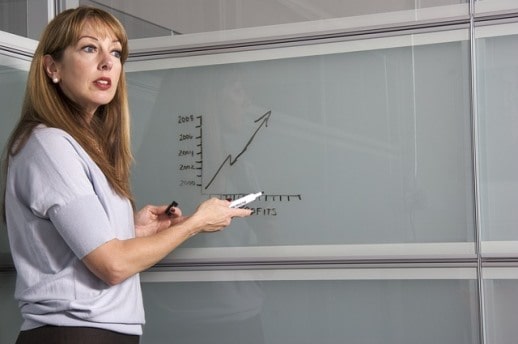 Mrs. DD and I do not have any children.  In addition, we also have a very small extended family.  We both have one sibling and between the two of them, they have only one child.  It is Mrs. DD's sister.  She has a daughter, our niece who is now 25 years old.  To protect her identity I will call her Niece DD. 
OUR NIECE
Niece DD lives about 600 miles away from us.  As a result, we do not see her that often.  However, we have spent many enjoyable Christmas holidays with Niece DD and her parents.  She is a really sweet kid.  We love her like any good Aunt and Uncle should.
MY CHECKERED PAST
My brother is 5 years older than me.  He teased the crap out of me as a kid.  I really like children, but my psychiatrist says I need to be careful around them.  My tendency is to take out my childhood frustrations by teasing little kids whenever I get the chance.
For example, at the Christmas dinner table when she was about 5 years old, I jokingly called Niece DD's dog a trick pony.  She promptly started to cry and ran away from the Christmas dinner table.  Boy, did I feel like an ass.
We joke about the incident once in a while.  Niece DD says she doesn't remember it.  Thank goodness.  A poor slob like me needs a break once in a while.
THE CURRENT SITUATION
We heard through the family grapevine that Niece DD wanted to start investing.  I think post college work life has led her to start thinking about financial independence.  Imagine that.  And, investing for millennials is an important issue.
So, Mrs. DD put a note in her recent birthday card that good ole Uncle Tom recommended the Vanguard High Dividend Yield ETF (VYM).  And, if she made a purchase, Uncle Tom would contribute to her account.
If you are a regular reader here at Dividends Diversify, you know VYM is one of my favorite ETFs.  It is a member of both the Core and Explore and Sofa Spud model portfolios.  It provides great diversification, an important investing principle.
SO WHAT HAPPENED?
After receiving her birthday card, I get this text: "Thank y'all for the card!!  The VYM high dividend ETF sounds great.  How much money do I need to open an account?"
Uncle Tom did a little research and found out that Vanguard waives their application fee if you sign up for electronic documents.  And, they do not charge a brokerage commission to purchase Vanguard ETFs.
SO WHAT HAPPENED NEXT?
I texted her the good news and some instructions on what type of account to open up and how to go about it.  And, I told her if she bought some shares of VYM I would send her a $250 birthday gift to purchase more shares.
I thought it might take a day or so to hear back that she opened the account.  I also thought she might have a question on how to execute a trade.  Well, I was wrong and right.  About 5 minutes later I get this text: "When buying shares of VYM, what do I put for the order type (market, limit or stop limit and the duration of the limit order)?".
Okay, Uncle Tom thought.  Kid's these days are fast movers.  So for simplicity, Uncle Tom texted her to place a market order.  Moments later the task was done as confirmed by another text from Niece DD.
To fulfill my promise, I electronically transferred the $250 and referenced her to my recent blog post where I did a brief review of VYM.  We will count that as her investment research.  All good investors should do their own due diligence.
AND THEN WHAT HAPPENED UNCLE TOM?
Uncle Tom cracked a beer in honor of this teaching moment as it relates to investing.  He thought fondly of Christmases past when he would have a much younger Niece DD go on frequent beer runs to the refrigerator for him.  And then Uncle Tom thought, she's all grown up now.
TEACHING INVESTING – INVESTING FOR MILLENNIALS
Do you remember making your first investment?

How do you teach your kids about personal finance and investing?

Do you have a memorable teaching moment?
Leave a comment, join the conversation and let us all know.
Disclosure & Disclaimer
I am long VYM.  Always remember that the information on this site including investing for millennials is for educational and entertainment purposes only.  Please do not use this information as investment advice specific to your circumstances.  Consult your personal investment and/or tax advisers prior to investing money.  Do your own research and due diligence.  Please realize you are solely responsible for any investment gains or losses as a result of the investments you enter into.  You can find additional information under this site's disclaimer tab:  Disclaimer & Privacy Policy.