Dividends Diversify LLC is a popular personal finance, investing and financial independence website founded in 2017.
Our content is focused on the following areas:
Building wealth
Money management & personal finance
Investing principles & techniques
Dividend investing, dividend stocks and dividend-paying ETFs
Personal growth and development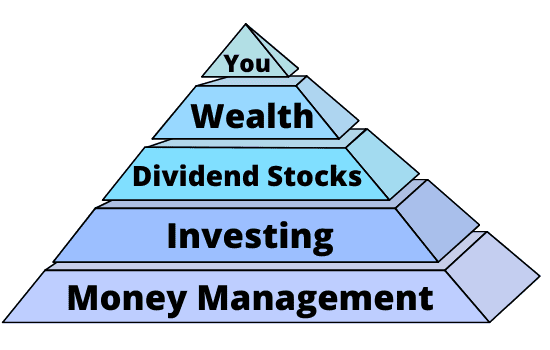 Site Statistics
Since its 2017 launch, Dividends Diversify has grown rapidly. It reaches and proudly serves thousands of households every day.
Visitors find the site through internet search engines and social media. As of mid-2021, the site has built a following through a variety of channels. For example…
Pinterest: 3.4 million monthly views & 27,000+ followers
Twitter: 6,000+ followers
Facebook: 1,300+ fan base
Demographics and Audience Profile
Dividends Diversify has an international audience. Although 75% call the United States and Canada home, readers visit from all over the world.
This group consists of a younger audience looking to get ahead with their finances and make the most of their money and lives. They utilize our content to learn how to manage their personal finances, invest wisely and plan for their financial freedom.
Our readers are:
Age ranges include:
25-34 (30%)
35-44 (25%)
45-54 (25%)
Readers are distributed across North American, with 5%+ in each of the following states: California, Florida, and New York.
And another 3%+ in each of these states: Illinois, Georgia, North Carolina, Tennessee, Ohio, and Pennsylvania.
Our reader's key interests include:
Financial planning
Investing
Making money from dividends
Managing debt
Banking
Budgeting
Improving their businesses
Where to live and why
Self-development
Becoming millionaires!
About The Editor
The owner and founder of Dividends Diversify, Tom, personally edits and curates all of the content on the site.
A few facts about Tom:
Certified Public Accountant
Nearly 30 years of experience running the finances for both small and large businesses
40+ years of hands-on DIY investing experience
Declared financial independence in his late 40's
Learn more about Tom and Dividends Diversify right here: About
Partnership Opportunities
Dividends Diversify offers a variety of ways to work with you, including but not limited to:
Underwritten article(s): Sponsor an in-depth article about your product, service, or brand. Plus, use the power of Dividends Diversify social media reach and search engine authority to receive continuing attention.
Advertising: Dividends Diversify accepts advertising from reputable companies and brands.
Product and service marketing: See our deep list of commission-based recommended resources here: Resources
In all cases, we love to leverage the power of the Dividends Diversify brand to promote your brand.
Let us know if one of the above options fits with your needs. Or, if you have a unique or creative idea we can help you with!
Companies We Have Partnered With
An in-depth article about your product, service or brand is a great way to get the word out. And build business value.
Listed below are companies that have sponsored posts on Dividends Diversify. Be sure to check out their customized review to see if sponsorship is right for your marketing plan.
Contact
If you are interested in contacting Tom, please send an email to dividendsdiversify (at) gmail (dot) com.
Finally, thank you for visiting. And considering a partnership opportunity with Dividends Diversify. We hope to hear from you soon!