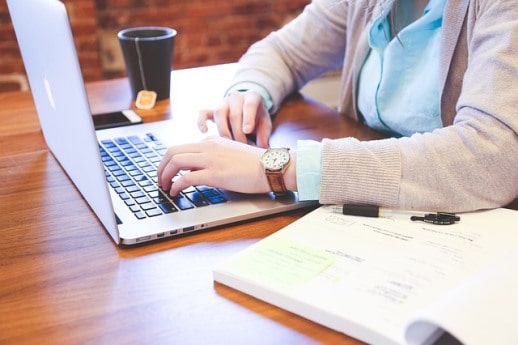 Disclosure:  This page includes affiliate program links.  I may receive a referral fee if you sign up with a service through the links on this page.  I personally use every blogging product or service mentioned unless specified otherwise.
BLOGGING INTRODUCTION
A lot goes into setting up, running and promoting a successful blog.  You can learn why I started Dividends Diversify on my about page.  If you are thinking about starting your own blog, read on.
I hope highlighting the service providers I use will help you along your way.  I may receive a small commission if you purchase a product through the links below.  The commission helps defray the costs of running Dividends Diversify and helps me to continue writing and promoting quality educational content in the dividend growth investing and personal finance niche.
DOMAIN NAME
I registered my domain name (www.dividendsdiversify.com) with GoDaddy.  It was a pretty simple and low cost process.  They help you select and ensure the domain name you wish to use is not already registered by someone else.
WEB HOSTING – SITEGROUND
I use SiteGround for web hosting.  SiteGround is one of the best hosting companies and their price is competitive with other hosts. You can find cheaper plans, but they will not be as good as SiteGround.  Here are the reasons why I recommend SiteGround.
Uptime – SiteGround has very good uptime record.  This means your site will rarely go down.  This is very important.
Speed – SiteGround is faster than most other hosting companies.
Support – They have a very good support team that you can chat or call 24/7.  I switched to SiteGround in 2018 and I've been very happy with them.   Their support before, during and after migrating my blog to their servers was great. 
Previously, I used Studio Press Sites which is now part of WP Engine.  They are very expensive if you are just starting out.
Sign up with SiteGround and you'll have the best hosting available today. Check them out.
WEB HOSTING – 

BLUEHOST
Alternatively, you could go with Bluehost.  Bluehost is a bigger company, and very popular with many new and long time bloggers.  Bluehost is also more affordable once you move beyond basic shared hosting.  Either Bluehost or SiteGround works fine when you're just starting out. It's easy to change hosts if you need to.  
BLOG PROMOTION
Blogging is a lot more fun when visitors come to your site and read what you are writing about.  That's where blog promotion comes in.  I promote new and archived content on Dividends Diversify in three primary ways:
Networking with and promoting other bloggers content in the personal finance and investing niche.  This is free and it's fun to correspond on other blogs.

Using Buffer to schedule several Twitter tweets a day about content on Dividends Diversify.  I use the free tool at buffer where I can queue up to ten tweets at a time.  I tweet about my new and archived blog posts as well as posts from other bloggers to promote their content.

Using the Pinterest pin scheduling tools from

 Tailwind I pin Dividends Diversify content on a regular basis to my Pinterest boards.  I really enjoyed learning about and setting up my Pinterest home page with different Pinterest boards.  However, pinning your blog content on a regular basis is important, but time consuming.  Tailwind can save you a lot of time.
I hope you consider these resources and they help you along your blogging journey.
Tom