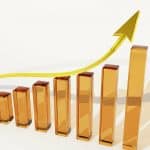 PHILOSOPHY
I tend to be an intuitive investor when it comes to selecting individual stocks.  I have very few hard and fast quantitative rules, but more of a list of principles that I try to stick to.  Maybe this isn't the best way, but it has worked for me over time.  One key to success is being consistent and sticking to those principles over the long term.  That doesn't mean my investing principles never change.  It means they may change incrementally as my personal situation and investment objectives dictate.  Most importantly my principles are not influenced by short term market fluctuations.  I want to feel confident that when the inevitable bear market comes, I won't get shaken out of my positions.  Rather, I have some cash on hand to selectively add to holdings at lower prices.  I'm sure this all sounds good, but it is much easier said than done.
SELECTION CRITERIA
This is what I look for in a company before I buy its common stock:
Enduring products and service offerings in a business model that I can understand

Long history of paying uninterrupted dividends

History of dividend growth

A reasonable dividend payout ratio

A reasonable valuation
I generally won't buy or even hold a company's stock if it doesn't pay a dividend.  However, I avoid higher yielding stocks to avoid the risk of a dividend cut.  My theory is that regardless of what happens to the stock price, I want to get paid. I prefer that the sum of the current dividend yield plus my expectation for dividend growth over the long term to be greater than or equal to 8%.  I find that if I stick to these principles when I initiate or add to my positions, I tend to be a long term buy and hold investor.
In looking at these criteria, you will see a lot of subjective terms.  You see terms like "Enduring", "Long", "Reasonable" to name a few.  You might think what is long to one person may be short to another.  This is absolutely true, so I will look to more fully explain my thinking on these concepts in my weekly posts.
Take a look at some of the stocks in the Dividends Diversify model portfolios here:  Model Portfolios
SOME THOUGHTS ON VALUATION
I'd like to offer a few thoughts on valuation.  In its most basic form, valuation is about discounting a forecasted financial metric (cash flow or earnings) back to today using present value concepts.  Forecasting is difficult and of course what's the risk to that forecast?  How much of a return (discount rate) should I require?  These are difficult questions at best.  For valuation purposes, I like to look at the following:
The company's price to trailing earnings ratio currently and over recent years

Calculation of fair value based on a dividend discount model

Other analysts valuations
A great source for other analyst's valuations that I use and enjoy is Morningstar.
There is a lot to digest here and I plan to go into many of the elements in more detail in individual posts.  In fact check out my post called the Dividend Deep Dive for a more thorough explanation on how I select my dividend stocks.
Disclosure and disclaimer
Always remember that the information on this site is for educational and entertainment purposes only and not to be construed as investment advice specific to your circumstances.  Consult your personal investment and/or tax advisers prior to investing money and realize you are solely responsible for any investment gains or losses as a result of the investments you enter into.  You can find additional information under this site's disclaimer tab:  Disclaimer & Privacy Policy