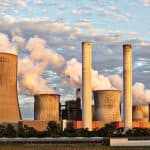 Commonwealth Edison was the first stock I bought back in the mid-1970s.  Furthermore, I used my lawn mowing and paper route money to make the purchase.  Commonwealth Edison is now a division of Exelon (EXC) and, part of the U.S. utility sector.  I no longer hold a position in EXC, but I guess you never forget your first date.  Most noteworthy, I no longer deliver papers or mow lawns (except my own).
Thus, I have a soft spot for essential service companies.  Especially relevant are stocks within the utility sector.  These stocks have historically offered great total returns for my portfolio and, I like the dividend income, income growth, and price stability that they provide.
Let's look at some of the positives and potential drawbacks to investing in the utility sector.
Positives
Utilities provide an essential service that we all need no matter the economic environment.

Utilities operate a business model most everyone can relate to.  We all pay our utility bills each month.

Utilities require large amounts of capital to operate. This creates natural barriers to competition.

Over the past 3 years, the Dow Jones Utility average index has increased in value by 34%. This compares favorably to the 27% gain in the S&P 500 stock index.
Potential Drawbacks
Utilities operate in a mature industry. As a result, this can limit growth potential.

Much of the sector is regulated, therefore profit can be limited by government intervention.

Large capital outlays consume cash flow. Most noteworthy, this is the same cash flow our dividends are paid from.

Current valuations are high.  Especially relevant, U.S. utilities currently have a historically high price to earnings ratios averaging 22 times earnings.

Higher Interest Rates.  Most of all, impacts from higher rates can include:

Increased interest expense resulting in lower profits.

Increased attractiveness of competing investments.
Here are several of my favorite utility sector stocks with links to their dividend deep dive analysis:
Finally, equal positions in this group of stocks would yield about 3.75% and provide an estimated 5.5% annual future dividend growth rate.
In conclusion, next week I will take a closer look at Wisconsin Energy Group (WEC) from a dividend stock analysis perspective.  What's your favorite stock on this list?  In addition, do you think it is a good time to initiate or add to any of these positions?  Leave a comment and let me know your thoughts.
Disclosure and disclaimer
Long AEP, D, DUK, NEE, PPL, SO and WEC.
This article, or any of the articles referenced here, is not intended to be investment advice specific to your situation. I am not a licensed investment adviser, and I am not providing you with individual investment advice. The only purpose of this site is information & entertainment. We are not liable for any losses suffered by any party because of information published on this blog. See this site's Disclaimer and Privacy tab for more information.