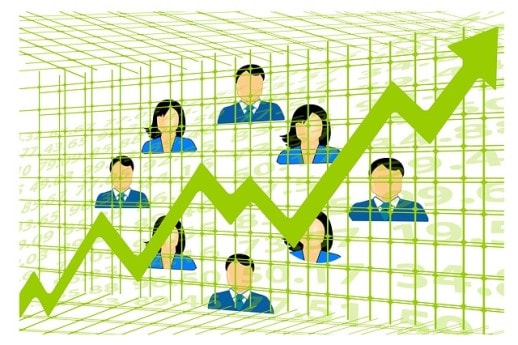 One of the first things I did when setting up and going live with Dividends Diversify was to establish three model investment portfolios.  I'd like to introduce them now and share a few of my thoughts on them in this article.
MY NET WORTH
Unlike many personal finance and investing blogs, I do not report my net worth or the income generated from my investments.  Many of my fine colleagues and friends in the blogging world do this.  I totally respect and admire them for doing so.
But, I'm pretty shy and private by nature so doing that just wouldn't be a good fit with my personality.  In fact, just being on the internet and publishing articles on this website provides enough discomfort for me.  But, as I have heard, "life begins at the edge of your comfort zone".
MY OBJECTIVES AND YOU
With that in mind, I started Dividends Diversify for several reasons.
Provide a means to document and clarify my thoughts around my personal finance and investment philosophies

Establish a more disciplined process for analyzing my individual stock, fund and ETF holdings, and

Use my experience to educate others about personal finance and investing
Many of you know from reading my about page that I teach accounting and business courses at a local university near my home.  I like teaching others.  Dividends Diversify is another means of teaching; but outside the classroom.  In my opinion, there are several keys to being a successful teacher.  They include building a trusting, safe and fair environment for students.
DO YOU TRUST ME?
I am not a financial adviser.  Nothing here at Dividends Diversify should be taken as advice for your personal situation.
So, you may be asking, why should I trust you, Tom?  Here is one reason why you should.  Even though I do not report on my net worth, individual investment allocations or income, I own every stock, fund or ETF in the model portfolios.  I also try to practice sound investing principles.
If I ever sell out of position in my personal accounts, I will remove the holding from the model portfolio it resides in.  You may remember that I am considering selling General Electric.  If and when I do, it will be removed from the Dividends Deluxe  portfolio and replaced with another company that I do own.  Full disclosure: I sold all of my shares in General Electric a few days ago.
THE MODEL PORTFOLIOS EXPLAINED
In the model portfolios, I try to have a little something for everyone.  Well, maybe not everyone.  Let's clarify that and say anyone that is interested in building a passive income stream by investing in dividend paying securities.  Every holding in the model portfolios pays a dividend no less frequently than on a annual basis.  Otherwise, I wouldn't own it and it wouldn't be in one of the model portfolios.
So with all that background out of the way, band leader a drum roll please.  I'd like to introduce you to the Dividends Diversify model portfolios.
Leading off is the Sofa Spud.  Not everyone has the time or desire to invest in individual stocks.  This simple two ETF portfolio can keep you on the couch watching football every Sunday.
Batting in the two hole, Core and Explore.  This portfolio is most like my personal holdings built over the years.  It is a diverse mix of stocks, funds and ETFs with exposure to equities, bonds and non US based markets.
And batting clean up, as well as my personal favorite, Dividends Deluxe.  This portfolio is a deep list of fifty of my favorite dividend paying stocks.  You will see a link to the stock if I have completed a Dividend Deep Dive analysis for the company.
CONCLUSION
That's all I have folks.  I hope I have explained myself a little bit.
I'd like to ask, does one of the portfolios suit your investing tastes?  If yes, which one?  Or, do you invest in different assets like real estate or precious metals.  Leave a comment, join the conversation and let us all know.
Disclosure & Disclaimer
I am long all holdings included in the model portfolios (except GE).  Always remember that the information on this site is for educational and entertainment purposes only.  The information is not to be used as investment advice specific to your circumstances.  Consult your personal investment and/or tax advisers prior to investing money.  Please realize you are solely responsible for any investment gains or losses as a result of the investments you enter into.  You can find additional information under this site's disclaimer tab:  Disclaimer & Privacy Policy.