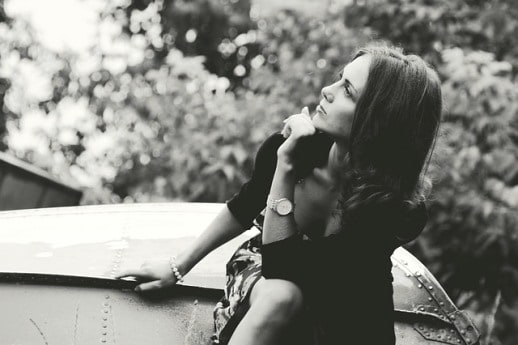 You might know from reading the about page at Dividends Diversify that I teach at a local university near my home.  I have been teaching there part-time for almost four years.
THE ACADEMIC WORLD
Teaching was a long time aspiration of mine dating back to my undergraduate college days.  Why?  My teachers were really supportive and helped me find my way into a financially rewarding professional career as a young adult.  Back then, I said to myself, I would really like to teach someday.
Now don't misunderstand, teaching is harder work than most people think.  But, it is also very rewarding for me to help and watch my students learn and grow.
THE CORPORATE WORLD
Prior to teaching, I spent almost thirty years working as a finance and accounting professional in corporate America.  During that time I learned a lot about business and how different companies from very large to small, operate.
One thing I learned was that the corporate world can be tough and present many challenges.  You may know how it goes: reporting to the boss, managing employees, solving customer problems, dealing with difficult co-workers and doing all the little things that make your organization better every day.  Now that's all great, but I had many days and even longer periods where I thought…"if only I could retire".
Can you relate to my situation in the corporate world?  Does any of it sound like you?
ONE SOLUTION-NEVER RETIRE
Early retirement sounded wonderful to me, but I just couldn't imagine doing it at such a young age without a solid plan to do something new and different with my time.  If you are yearning to achieve financial independence and retire, I'm here to suggest you change those thoughts to "if only I could do whatever I wanted with my time".
Whatever I want?  That's right. Would you like to pursue a second career interest, volunteer for an important cause or cut back a little and work part-time? Maybe you would like to author a blog or go back to school and learn a new discipline.
THE STEPS TO FINANCIAL INDEPENDENCE
To accomplish this, focus your efforts on working, saving, investing and building wealth. Inch your way to financial independence every day.  Enjoy the journey, but plan for the future.  When you make it, let a world of new opportunities open up to you. That's what I did.
So why all the boring blah, blah, blah about my past?  If I can do it, most anyone can.  I'm just a humble Joe that came from a small town family of modest means.  Additionally, I wanted to use my story to revisit my focus and objectives here at Dividends Diversify.  Those objectives are writing and presenting brief articles about personal finance in the following areas:
Saving and investing techniques

Building a passive income stream from dividends and interest

Constructing an investment portfolio

Analyzing stocks and funds that I invest in

Minimizing investment costs and taxes
By focusing on these areas, over time, you can create your own happy little world of financial independence. Just remember that when you get there, don't retire, do want you want!  I think there is actually a term for this:  Financial Independence Retirement Optional (FIRO).
WRAPPING IT UP – NEVER RETIRE
Don't get me wrong, I'm not selling a get rich quick scheme. Creating your own world of financial independence takes persistence, time, knowledge and skills. I like sharing the knowledge and skills I have obtained from my continuing journey.  Maybe it's just the teacher in me.  Here at Dividends Diversify, we do it by building wealth one dividend at a time.  So come back again soon and build your visions for your future right here!
Now, my friends, I ask you:  If you were (or are) financially independent and could do anything you wanted to do with your life and time, what would it be?  Leave a comment, join the discussion and let us all know.