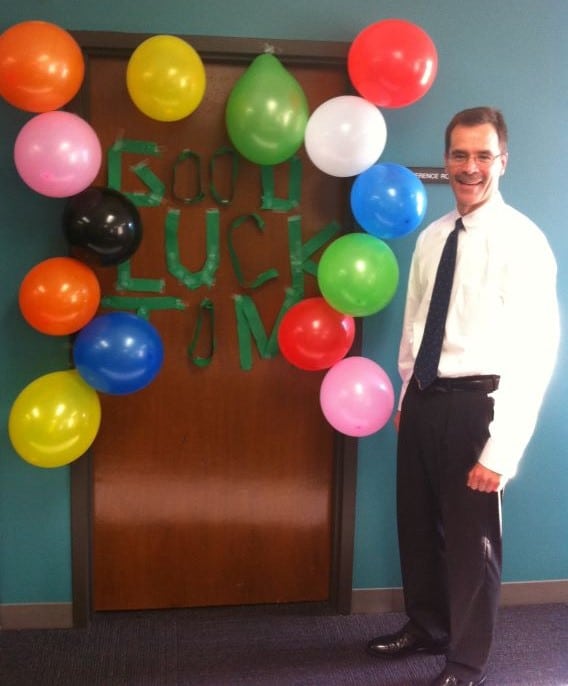 Tom Scott is the owner and founder of Dividends Diversify. He has researched, written, and published all of the online content for Dividends Diversify since 2017.
Tom aims to leverage his personal and professional experience to help clients reach their full potential.
Featured In
His articles have been featured in:
Experience
Hands-on business leader experienced in:
Strategy development
Planning and goal-setting
Accounting
Finance
Treasury
Information technology
Human resources
Relocation assistance
Business processes
Risk management
Investment management
40 years of investing experience, including:
Publicly traded stocks
Bonds
Mutual funds
ETFs
Equity in privately-held businesses
Real estate
Tom often writes about his investing passion: dividend investing, dividend stocks, and investing for passive income.
Varied professional work background encompassing:
Publicly traded companies
Privately held and family-owned businesses
Management consulting
Entrepreneurial and start-up businesses
Personal coaching and development
Academia-graduate business school lecturer
Education And Certification
B.S. Accounting: Northern Illinois University
M.S. Accounting with a secondary emphasis in personal financial planning and investments: Southern Illinois University – Edwardsville
Follow Tom And Dividends Diversify On Social Media
You can also find Tom and Dividends Diversify on the following platforms:
Or you can visit Dividend Diversify's home page to check out a sampling of some of Tom's most popular articles.
Contact Information

The best way to contact Tom is by email here:
dividendsdiversify (at) gmail (dot) com
Please note: Dividends Diversify does not accept guest post articles or requests for links to other websites. These inquiries will go unanswered.
Dividends Diversify's home office is located at:
2206 N. Main Street, Suite #140
Wheaton, IL 60187
Phone: (800) 605-5129
Disclosure & Disclaimer
Nothing published on this site should be considered individual investment, financial, tax, or real estate advice. This site's only purpose is general information & entertainment. Thus, neither the author nor Dividends Diversify can be held liable for losses suffered by any party because of the information published on this website. Finally, all written content is the property of Dividends Diversify LLC. Unauthorized publication elsewhere is strictly prohibited.