What Are The Best States To Move To And Why
For anyone looking to move, we have compiled our top 10 list of the best states to live in. So, let's dive right in…
Best States To Live In
Based on our research findings here are the top 10 states to live in:
Florida
Montana
New Hampshire
North Carolina
Tennessee
Texas
Vermont
Virginia
Washington
Wyoming
In a moment, we will go through the best things about each of these states. But first, a few comments on the criteria we used to choose them…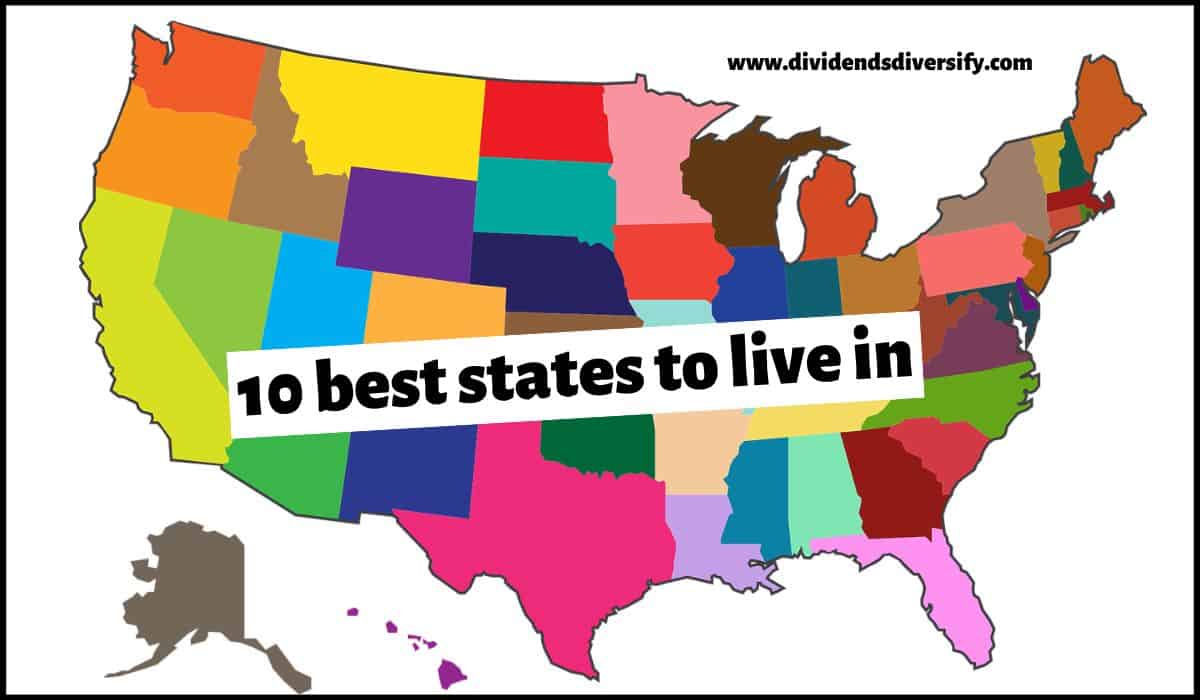 Disclosure: At no cost to you, I may get commissions for purchases made through links in this post.
How We Determined The Best States To Live In
To compile today's list of the best of the 50 states to move to we considered a variety of factors. Specifically…
Productive economy. Most of us need to work. Or, own and operate a profitable business.
So, we looked for states with good job markets. And a healthy business environment.
Reasonable cost of living. No one wants to pump all the money they earn back into living costs.
Because we all need to save for retirement. Plus have some money left over for leisure pursuits.
Thus, we favored states with an affordable cost of living.
Modest tax burden. Few people desire to pay more in taxes than necessary.
As a result, states with no income tax were heavily favored. Although not every no-tax state made our list.
Scenic beauty. Getting out and enjoying an area's landscape means a lot to most people's overall happiness.
Because natural beauty and access to the outdoors can improve one's quality of life. Therefore, set some states apart from others.
As a result, a state's natural environment was another important consideration.
Education and safety. By doing your homework. And selecting the right city or town within a state for your situation.
What you will find is each of these states offers good public schools. And do so in a safe, family-friendly environment.
Okay. With those criteria in my mind. Let's go through each of our top 10 states to live in…
Florida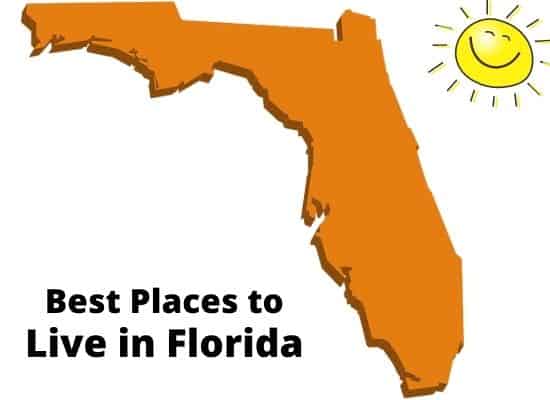 When people think of Florida, sunshine and warm weather come to mind. But there is so much more to this state than meets the eye.
Why Florida Is One Of The Best States To Live In
Consider these advantages of living in "The Sunshine State":
Zero state income taxes
No estate tax
One of the largest economies in the U.S.
Very business friendly
Access to the Atlantic ocean
Stunning beaches
Access to the Gulf of Mexico
Water sports galore
9 teams across the 4 major sports leagues
Lots of theme parks
No winter weather
Range of diverse cities to choose from
So, be sure to examine all the pros and cons of moving to Florida.
Because of the summer heat. Also, the chance of extreme weather conditions. Neither will be the right fit for everyone.
Pro tips: Best Florida cities to move to
Montana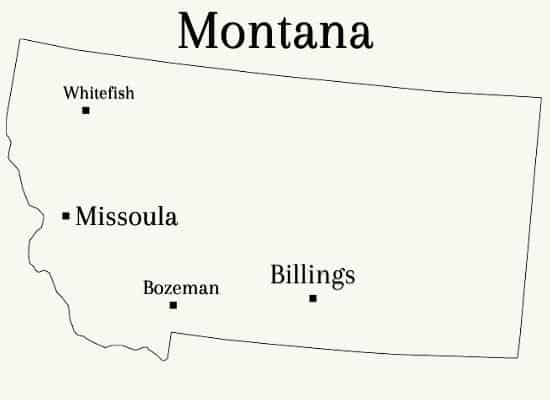 Next, we move on to Montana. Also known as "Big Sky Country".
Since the abundance of wide open space opens the sky to the horizon. And often does so as far as the eye can see.
Why Montana Is One Of The Best States To Move To
Some of the benefits of living in Montana include:
Access to the Rocky Mountains
Incredible scenic beauty
The Great Plaines and the Badlands
Yellowstone National Park
Glacier National Park
An abundance of farmland for sale and ranches
Tons of outdoor activities
Low population density
Mostly unspoiled by urban development
Remote living options
Several nice midsize cities to choose from
Little to no traffic congestion
Good-natured, hard-working residents
Now, there's no getting around it. The winter weather in Montana is a bit on the harsh side.
So, be sure to consider all aspects of Montana living. Before you pack up and move!
New Hampshire
Did you know that New Hampshire was the first of the original 13 colonies to declare its independence from England?
That's right. And to this day, the residents of this state stick to their fierce desires for independence.
Why New Hampshire Is One Of The Top States To Live In
Some of the best things about living in New Hampshire are:
Crystal clear lakes
Lush forests
Pastoral and peaceful
Access to the White Mountains
20 miles of Atlantic Ocean coastline
Just 1.4 million residents
Hundreds of charming small towns
One of the lowest crime rates in the U.S.
Rock bottom unemployment rate
Diverse base of employers
Excellent public schools
Easy access to Boston
No sales taxes
Zero tax on salaries and wages
Now, if you are looking for a lot of racial and ethnic diversity. Along with plenty of nightlife. Then this state may not be for you.
As a result, it's a good idea to do your homework before moving to New Hampshire.
North Carolina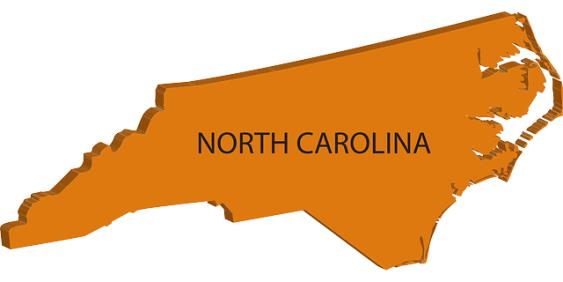 The southeastern state of South Carolina in addition to its neighbor North Carolina. Both have increased in popularity in recent years.
However, we chose to include only one of these two fine states in today's list…
Why North Carolina Is One Of The Top 10 States To Live In
As a result, the pros of living in North Carolina involve:
A rich history and notable patriotism
Friendly residents
Southern hospitality
Big city or small-town living options
One of the lowest corporate tax rates in the U.S.
No taxes on your social security benefits.
The Piedmont Region research triangle
Top universities: Duke, UNC, and NC State
Temperate weather with mild winters
Tons of outdoor activities
The Blue Ridge Mountains
Access to the Appalachian Mountains
Sandy beaches
Access to the Atlantic Ocean
Great regional barbecue styles
Access to high-quality health care
Now, I will have to admit, that aside from social security income. The state taxes residents in a variety of ways and at a relatively high rate.
Thus, it's a good idea to research everything about North Carolina living. Before you move.
Tennessee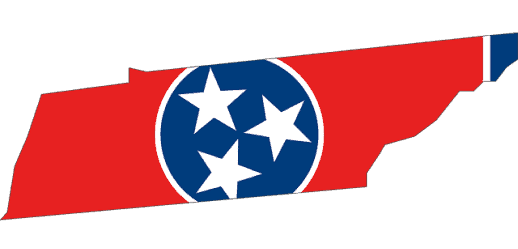 My two favorite types of music are country and blues. And Tennessee is a hotbed for both of these popular styles.
But there are a whole lot more reasons for moving to the "Volunteer State". For example…
Why Tennessee Is On Our List Of Good States To Live In
Here are some very good reasons to live in Tennessee…
Low real estate taxes
No state income taxes
The Tennessee Promise program for higher education
Big cities and small towns
Lightening fast internet in Gig City
Live blues music on Beale Street
The Grand Ole Opry in Nashville
Thousands of natural caves to explore
Great Smoky Mountain National Park
Access to the Appalachian Mountains
University of Tennessee – Knoxville
Dry rub barbeque
Mild winter weather
Pro tips: Best Tennessee cities to move to
Now understand that popularity has its price. Leading to unprecedented population growth. Especially in and around the state's capital city of Nashville.
So, you will want to dig a little deeper. By inspecting the pros and cons of Tennessee living.
That way you will find you best place to live here in Tennessee.
Texas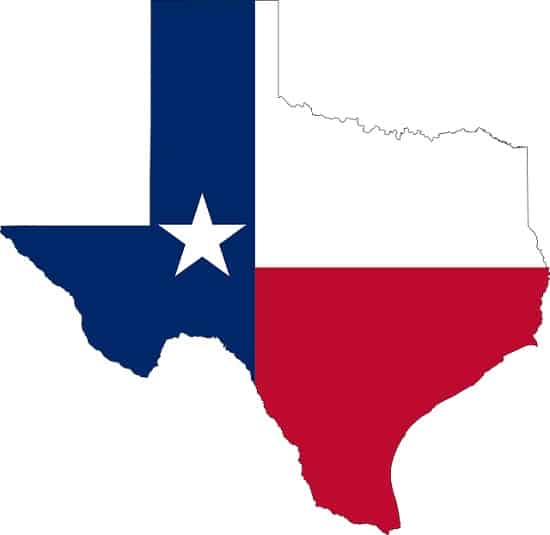 Is everything bigger in Texas? Well, residents of the "Lone Star State" seem to think so.
But is bigger, necessarily better. Well, yes it is when you are talking about Texas.
Why Texas Is One Of The Best States To Live In
So, why move to Texas? Here's why…
Offers some of the largest cities in the U.S.
Small town living options
The Texas Hill Country
Lots of land, ranches, and farms
Access to the Gulf of Mexico
Massive economy
Excellent business climate
Nearly 50 Fortune 500 headquarters
No corporate income tax
Austin's technology community
Zero state income taxes
Texas-style beef brisket
Cultural and ethnic diversity
Mild winter weather
Furthermore, based on its land area, Texas is the second largest state in the country. Making it a place where there is a little something for everyone.
So, do your homework. And investigate the good and bad of Texas living. Before relocating to the Lone Star State.
Vermont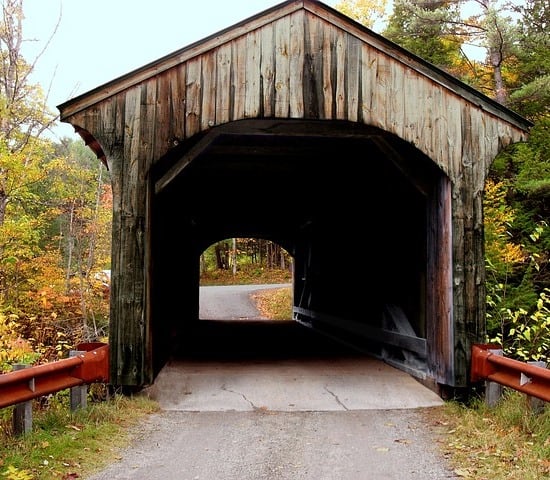 This state offers the charm of the New England lifestyle. Mostly untouched by the negative impacts of urbanization other states have experienced.
Why Vermont Is One Of The Best States To Move To
Other advantages of living in the state of Vermont include:
The Green Mountains
Further access to the Appalachian Mountains
More than 100 covered bridges
Amazing fall foliage
Lake Champlain
Low population density
Hundreds of small to mid-size towns
Winter sports
Simple and traditional lifestyle
No billboards along the roads
Many local, independently owned stores
Cheese, ice cream, and maple syrup
Neighborly residents
Healthy lifestyles
Easy access to Boston and New York City
Gosh, the Vermont list just kept growing. But it only means there is so much more to learn about Vermont before moving there.
Virginia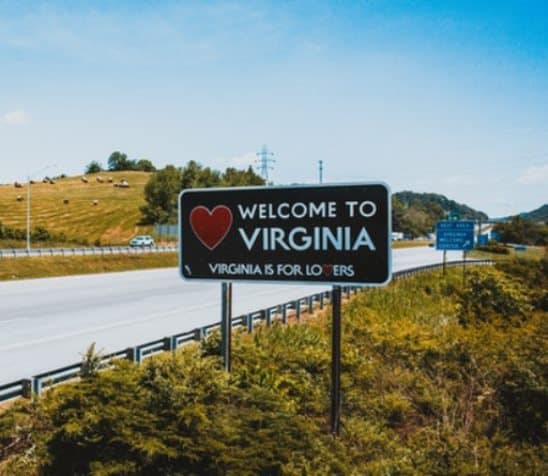 There is a whole lot of United States history that took place in the state of Virginia. But, does that make it a good place to live?
Well, not by itself it doesn't. So…
Why Virginia Is One Of The Top States To Live In
Some of the positives about living in Virginia include:
Polite and friendly residents
Southern hospitality
Low crime rates
Political diversity
Birthplace to 8 presidents of the U.S.
A large and rapidly growing economy
High median incomes
Expansive military presence
Nearly 40 Fortune 1000 company headquarters
A top-notch public school system
Plenty of great higher-education options
Easy access to the Atlantic Ocean
The beautiful Chesapeake Bay
Dozens of sandy beaches
Assateague Island National Seashore
Shenandoah National Park
Access to the Blue Ridge Mountains
Driving the Blue Ridge Parkway
Amazing Skyline Drive
High-quality health care options
There is so much to love about living in Virginia. This is why the state slipped by our screening for affordable cost of living and low taxes.
As a result, stay away from the coast and the Washington D.C. area. That is if you want to save money.
Thus, making additional research about living in Virginia, critically important.
Washington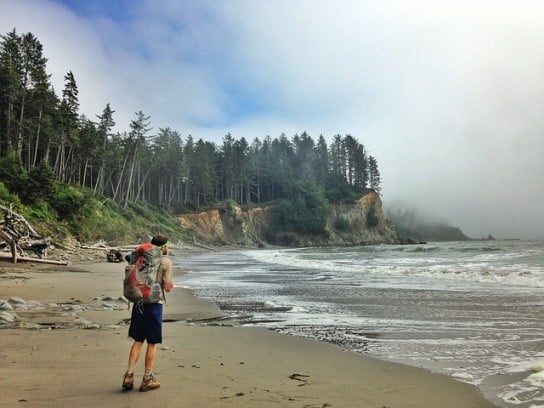 Next, we find ourselves at the doorstep of the Pacific Ocean. Right in the heart of the beautiful Pacific Northwest.
Why Washington Is One Of Our Top 10 States To Live In
Discovering the best things about living in Washington means understanding these points:
Many miles of Pacific coastline
Hundreds of ocean inlets and bays
The Cascade Mountain range
Mount Rainier National Park
Olympic National Park
North Cascades National Park
Big cities and small towns
A large and growing economy
Home to many major employers
Zero individual state income tax
No corporate taxes at the state level
Temperate year-round climate
High resident satisfaction rates
A welcoming and diverse culture
Fresh seafood
Lots of craft breweries and local wineries
There are plenty of affordable places to live in the state. But not necessarily in and around the Seattle metropolitan area.
So, as with anywhere that you are thinking about moving. Do your homework on the pros and cons of moving to Washington state.
Wyoming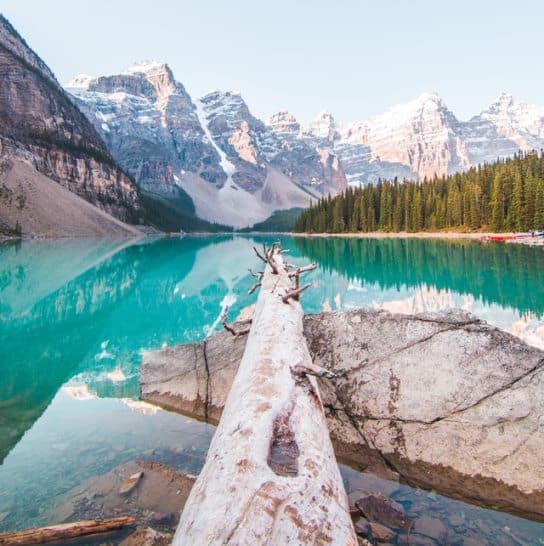 Wyoming is another state boasting amazing National Parks. But it's also a great place to live, not just to visit on your next family vacation.
Why Wyoming Is One Of The Best States To Live In
Because one of the biggest advantages of living in Wyoming may be the extremely light tax burden the state places on residents.
So, let's start with taxes and move on from there…
No personal state income tax
No state tax on retirement income
Zero corporate state income tax
No gross receipts tax on businesses
Low property taxes
Modest sales taxes
Reasonable gasoline taxes
Yellowstone National Park
Grand Tetons National Park
Outdoor recreational options
Hundreds of days with sunshine
Limited effects of urbanization
No traffic congestion
Low crime rates
Now you won't find any big cities in this state. So, if you crave bright lights and nightlife, you better more closely examine the pros and cons of Wyoming living.
Okay. That completes our top 10 list of the really good states to live in.
So, before you go. Please allow me to wrap up with a few parting comments…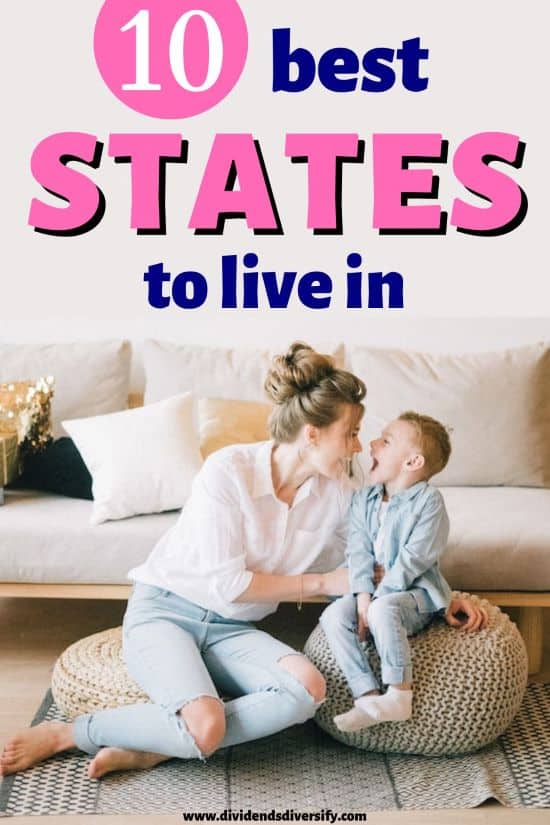 10 Best States To Live In America
Whether you are looking for a new job. A great place to retire. Or, just desire a different location for a fresh start in life.
I strongly suggest you avoid the worst states. And be sure to take your quality of life up a level by considering these top 10 states to live in:
Florida
Montana
New Hampshire
North Carolina
Tennessee
Texas
Vermont
Virginia
Washington
Wyoming
Do your homework. Find your perfect location. Then, start packing!
And before you do, be sure to check out all of our…
City and State Where to Move Guides
…where we go deep into the best places to live and why.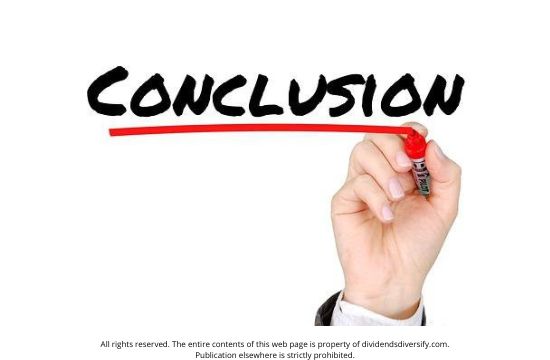 Author Bio, Disclosure, & Disclaimer: Please join me (Tom) as I try to achieve my goals, find my next place to live, and make the most of my money. But understand, I am not a licensed investment adviser, financial adviser, real estate agent, or tax professional. I'm a 50-something-year-old guy, CPA, retired finance professional, and part-time business school teacher with 40+ years of DIY investing experience. I'm just here because I enjoy sharing my findings and research on important topics. However, nothing published on this site should be considered individual investment advice, financial guidance, or tax counsel. Because this website's only purpose is general information & entertainment. As a result, neither I nor Dividends Diversify can be held liable for any losses suffered by any party because of the information published on this blog. Finally, all written content is the property of Dividends Diversify LLC. Unauthorized publication elsewhere is strictly prohibited.
The 10 Best States To Live In Explained