Top Dividend Aristocrat Stocks Paying Dividends Quarterly
Today, we have 10 Dividend Aristocrat stocks that pay dividends in February, May, August, and November.
It's an article for anyone looking to add to their dividend stock watch list. Or for those wanting to put new money to work in high-quality quarterly dividend stocks.
Best of all, each of these companies increases its dividend each year. So, you can start earning dividend income now. Then get higher dividends in the future.
So, if you are ready to increase your monthly dividend income stream. Then read on for our list of 10 companies that pay dividends in February, May, August, and November…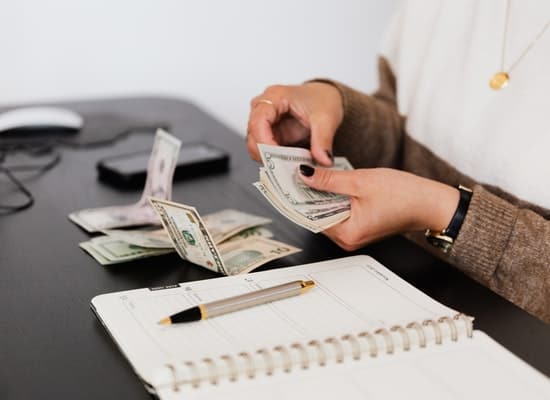 Disclosure: At no cost to you, I may get commissions for purchases made through links in this post.
Stocks that Pay Dividends In February, May, August, and November
Today's February, May, August, and November dividend payers include:
Before we go through each of these quarterly dividend payers. I want to offer up a couple of quick points.
First, are you looking for more dividend stocks, different dividend stocks, or something else about dividend investing?
If so, be sure to check out our dividend investing article archives. It includes more than 100 different posts on just about anything you can think of about dividend investing.
The articles are neatly arranged onto one page. So, with a quick scroll, you can find exactly what you are looking for.
Check out the dividend archives here. Or, stick with me for more about today's 10 stocks paying quarterly dividends.
Next, let's talk about the Dividend Aristocrats'. Since each of today's stocks falls into this elite classification.
Dividend Aristocrats Paying in February, May, August, and November
Dividend Aristocrats are commonly referred to as dividend growth stocks.
Why?
Because they increase their dividend rate per share every year. And have done so for a very long time.
According to Forbes, there are specific requirements to qualify as a Dividend Aristocrat. They:
Have increased dividends for at least 25 years in a row
Are a member of the S&P 500 stock index
Have a market capitalization of at least $3 billion
Trade at least $5 million in daily value
What does this mean?
It means a Dividend Aristocrat:
Has highly liquid shares
Is a large and well-established company
Has an excellent historical dividend track record
Finally, as of this writing, there are less than 70 Dividend Aristocrats. So, they are rare and elite companies that pay dividends, perfect for building a $50,000 dividend portfolio or one of any size.
With those important points taken care of. Let's review each of the 10 stocks that pay dividends in February, May, August, and November…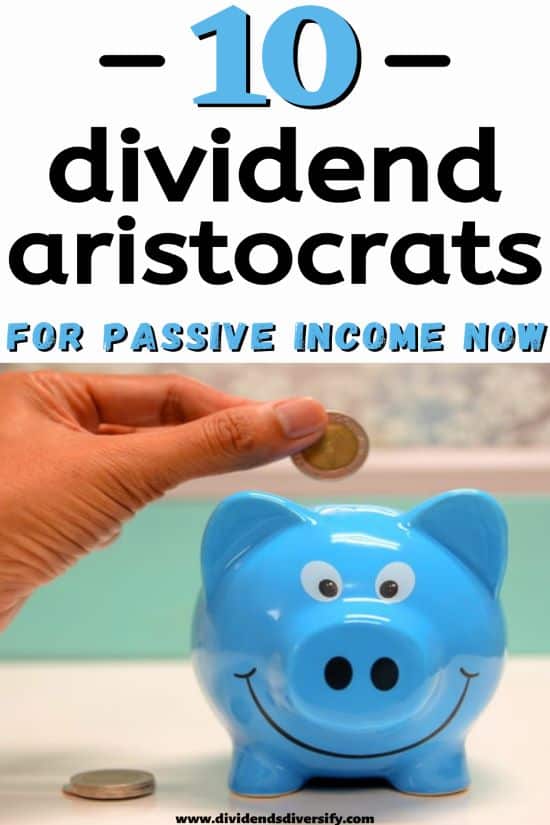 Abbott Labs (ABT)
Abbott is a diversified health care company. And operates in 4 primary segments:
Nutritional products
Pharmaceuticals
Diagnostic testing
Medical devices
The pharmaceutical segment remains relatively small. Dating back to when Abbott spun off pharma company AbbVie into a stand-alone business.
Abbott typically has a lower dividend yield. But makes up for it with outstanding dividend growth.
In many years, management will increase the dividend by as much as 10%.
Disclosure: I own Abbott Labs stock.
Read more: Abbott stock and dividend review.
Air Products And Chemicals (APD)
The company operates as a manufacturer and distributor of industrial gases. Its customers include businesses in the industrial, technology, energy, and materials sectors.
Like Abbott, APD has offered up some excellent dividend growth in recent years.
Disclosure: Years ago I held a small position in APD. And desired to add to the shares over time.
But in a portfolio clean-up and consolidation effort. I decided to sell my shares.
That was a big mistake. Because dividend growth and share appreciation have been outstanding since I sold out.
As of now, I have APD on my watch list.
Caterpillar (CAT)
Caterpillar makes and sells construction and mining equipment. It operates in the industrial sector.
Making it one of the more economically sensitive Dividend Aristocrats. On today's list of stocks that pay dividends in February, May, August, and November.
Meaning the company and the stock will tend to do well when the economy is growing. And not so well when it's in recession.
This makes the company's dividend record all that more impressive. Because it takes strong financial management to navigate the ups and downs of economic cycles. While paying a rising dividend income stream each year.
Disclosure: I have never owned Caterpillar. Opting to invest in other industrial stocks instead.
As of this writing, I'm not overly interested in the stock. Its combination of current dividend yield and dividend growth is not that appealing to me.
Clorox (CLX)
Next, we have Clorox. A branded consumer products company.
Making and selling brand-name goods. That many of us have come to know and trust.
Such as:
Clorox and Pine-Sol cleaners
Liquid Plumber
Kingsford Charcoal
Hidden Valley dressings and sauces
Glad bags, wraps, and containers
Burt's Bees personal care products
Brita water filters
Clorox sticks to certain product niches. And seeks to dominate them. Often holding the number 1 or 2 position in a category.
Disclosure: I have owned Clorox for many years. And expect to continue holding for the long-term.
Every time I deep-dive into this company's financial statements. And investment fundamentals. I come away impressed.
Read more: All about the Clorox stock dividend.
Colgate-Palmolive (CL)
Similar to Clorox, Colgate-Palmolive is another branded consumer staples company. Its brands can be found in categories such as:
Oral Care
Personal Care
Home Care
Pet Care
Even better, this company holds the distinction of being a Dividend King.
Kings are stocks of companies that have increased their dividends annually for at least 50 consecutive years. Truly an amazing accomplishment.
Disclosure: I have owned Colgate-Palmolive in the past. But do not own it today.
The stock typically carries a low dividend yield. And when that is the case, I want to see a solid dividend growth rate.
At least 7-8% dividend growth per year. Preferably more.
Since Colgate-Palmolive did not meet my expectations in this regard. I sold it.
And, for the same reasons. I have no desire to add shares of CL at this time.
General Dynamics (GD)
General Dynamics is a big player in the aerospace and defense sector. Primarily operating in these areas:
Business jets and aviation services
Military marine shipbuilding and maintenance
Land combat machines
Supporting technologies
From a dividend perspective, the company has an outstanding history of dividend growth. With annual increases often approaching 10%.
Disclosure: I have never owned General Dynamics. It's a great company. And a great stock, in my opinion.
A lack of investment is more so due to the fact I have been a long-time investor in Lockheed Martin and Raytheon. And felt that was enough exposure to this sector.
Hormel Foods (HRL)
Next, we have Hormel. Operating in the packaged food space.
With several top-performing brands, including:
Applegate
Chi-Chi's
Dinty Moore
Jennie-O
Justin's
Lloyd's barbeque
Skippy peanut butter
Spam
Similar to Clorox, Hormel seeks out niche categories. And seeks to dominate them.
And like Colgate-Palmolive, Hormel Foods is a Dividend King.
Disclosure: I own Hormel stock. However, it is one of my smaller positions. I'm looking to add to my shares whenever the price dips to attractive levels.
Read more: A deep dive into the Hormel dividend.
Lowe's Companies (LOW)
Lowe's is one of the top home improvement retailers in North America. Operating approximately 2,000 stores in the United States and Canada.
Lowe's offers a wide range of products, for maintenance, remodeling, and decorating the home.
From a dividend perspective, the stock has one of the lowest dividend yields of the group we are discussing. On the other hand, it has the fastest dividend growth rate.
And oh, by the way. Lowes is another Dividend King.
Disclosure: Unfortunately, I have never owned Lowe's stock. And really "missed the boat" on the home improvement retail sector. Since the investment return has been outstanding.
Having looked at both Lowe's and Home Depot over the years. But, never pulling the trigger on an investment.
So, both Lowes and Home Depot are on my watch list. For initial investments when the valuation looks right.
People's United Financial (PBCT)
People's United is a regional bank. With hundreds of retail banking locations primarily in the northeast United States.
The bank primarily grows by acquiring smaller regional competitors. While offering a diversified portfolio of financial services to its expanding customer base.
Disclosure: I owned PBCT in the past. But, sold all of my shares a few years ago.
Although the stock normally carries a solid dividend yield of more than 4%. Annual dividend growth is historically very low.
So, I thought there were better places for my investment dollars. Since I tend to emphasize faster dividend growth versus higher dividend yields. And these two dividend metrics tend to be inversely related.
On the other hand, I must admit. My portfolio is light in the banking, financial services, and real estate investment trust sectors.
Procter & Gamble (PG)
Last but not least, we have Procter & Gamble on today's list of Dividend Aristocrat stocks that pay quarterly dividends.
P&G is the maker of branded consumer products like Tide detergent, Pampers diapers, and Bounty paper towels.
The company shed some of its smaller and less successful brands a few years ago. Looking to better focus the company on fewer, better performing categories.
It was an addition by subtraction strategy. That has worked out well in my opinion.
And I must mention, P&G is another Dividend King.
Read more: P&G stock dividend analysis.
Disclosure: I have owned Procter & Gamble stock for many years. And expect to hold for the long-term.
Okay. That concludes a brief review of each of the 10 Dividend Aristocrat stocks paying dividends in February, May, August, and November.
As well as where they do or do not fall in my investment portfolio.
But, stick around for another minute. I would like to share a few other thoughts…
Important Points About Dividend Aristocrats paying in February, May, August, and November
First, dividends from Aristocrat stocks will typically fall into 1 of 3 different dividend date payment patterns.
Today, we covered stocks paying dividends in February, May, August, and November.
The other two dominant payment patterns are:
January, April, July, and October. You can see here a list of stocks paying dividends during these months.
and
March, June, September, and December.
It is nice to fill out your dividend portfolio with stocks from each payment pattern. So you can get dividends every month.
On the other hand, it's never a good idea to select a stock solely based upon when it pays dividends.
Other important considerations include the business fundamentals, dividend payout ratio, and a company's financial position.
One last point. Then I will wrap up. Promise!
Other Resources For February, May, August, And November Dividends
First, we know any pick from this group of stocks. Would be a nice addition to a dividend portfolio.
On the other hand, you may be looking for some different dividend stocks. Or, wanting to fine-tune your finances in other ways.
So, I would like to point out the excellent resources I've used over the years. To help me build my dividend portfolio. In addition to making the most of our money.
Hopefully, one or more of these resources can help you too…
First, there is the Simply Investing Report. It covers hundreds of dividends stocks from the U.S and Canada.
Then delivers recommendations each month right to your inbox. Of the best dividend stocks to buy at the moment. Based on Simply Investing's rigorous investment criteria.
And the same goes for the Stock Advisor from Motley Fool. It is an excellent resource.
With a solid long-term track record. For picking high-performing stocks dating back to 2002.
Finally, there is Personal Capital. A total money management tool.
For budgeting, managing your spending, and being able to see your entire financial picture. Doing so in one place online.
So, be sure to get the most out of your money and investments. By checking into any of the above resources that best meet your needs.
Okay. That's all I have for today. Allow me to wrap up with a summary…
Stocks that Pay Dividends In February, May, August, And November
Here are the 10 top Dividend Aristocrats paying dividends in February, May, August, and November discussed today:
Abbott Labs
Air Products and Chemicals
Caterpillar
Clorox
Colgate-Palmolive
General Dynamics
Hormel Foods
Lowe's Companies
People's United Financial
Procter & Gamble
More Reading About Stocks That Pay Dividends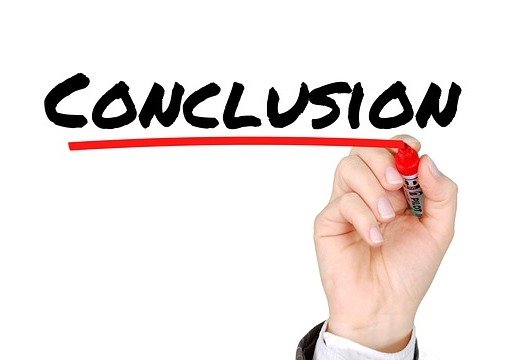 Author Bio: Tom Scott founded the consulting and coaching firm Dividends Diversify, LLC. He leverages his expertise and decades of experience in goal setting, relocation assistance, and investing for long-term wealth to help clients reach their full potential.
Stocks That Pay Dividends In February, May, August, And November