3 Reasons To Outsource Your Company's Finance Processes With FinancePal
Today's topic is a FinancePal review. Including the value of outsourcing your company's accounting and finance processes.
As a small to medium-sized business owner, you understand the value of your time. There are only so many tasks and projects you can juggle. During the limits of a 24/7 workweek.
There is prospecting for new business. Also, managing your company's core operations.
Just to name a couple of areas. Deserving your undivided attention.
So, how can you handle your company's financial processes too? Well, the answer is you probably can't. And, you probably shouldn't try.
That's where FinancePal comes into play. And why I would like to work through a FinancePal review with you today…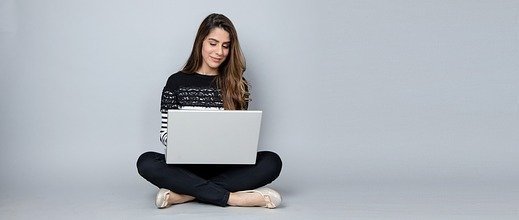 Disclosure: This post is sponsored by FinancePal and includes tracking links. For more information about tracking links please visit all about do not track before clicking any links found in this post.
FinancePal Review: What Is FinancePal?
FinancePal is a full-service accounting and finance outsourcing solution. They specialize in serving small and medium-sized businesses.
More specifically, FinancePal's services include:
Bookkeeping
Accounting
Customer invoicing & collections
Bill payment
Payroll processing
Financial statement preparation & analysis
Internal accounting controls
Internal audits
Compliance audits
Sales tax filings
Income tax preparation & filings
Income tax strategy
External audit representation
Budgeting
Consulting
From this robust money management menu of possible services, FinancePal tailors a program to fit the needs of any business.
What is the goal? To free you, the business owner. From day-to-day accounting and finance functions.
So you can focus your time and efforts on what counts. Growing your business.
Geographically, FinancePal has clients across the United States. With a variety of industry representation.
Select industries serviced by FinancePal include but are not limited to:
Real estate
eCommerce
Restaurants & bars
Construction
Learn more about how FinancePal serves these industries with specialized offerings.
Who Is Behind FinancePal?
FinancePal was formed in 2015 by Jacob Dayan and Nick Charveron. They also co-founded a company called Community Tax in 2010.
Since then, Community Tax has grown into a leader in tax debt services. For both individuals and small businesses.
As Community Tax grew, Dayan and Charveron made an interesting discovery. They noticed providing their clients with IRS resolutions relieved the symptom. But, did not address the root cause of the problem.
They believed that Community Tax's small business clients needed additional help. With their everyday accounting and bookkeeping. So, FinancePal was born out of that wise observation.
Now you know what FinancePal does. A little bit about their history and founders. Also, how they can help you and your business operate more effectively.
Next, let's dive deeper into why you should consider outsourcing your finance and accounting processes.
3 Reasons To Outsource Your Company's Finances To FinancePal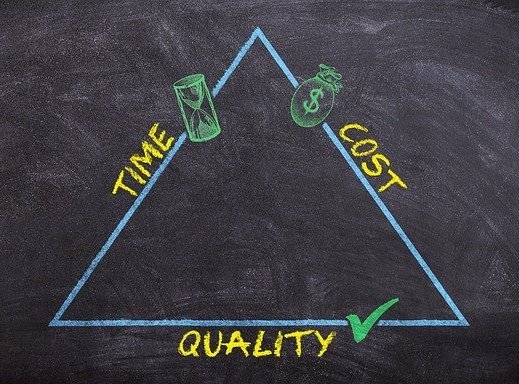 Exactly why would you want to outsource these business processes? Well, 3 reasons come to my mind immediately.
Complexities of accounting, tax, and finance
Value creation from smart business outsourcing
Ability to increase focus on other critical business needs
Next, let's unpack these reasons to further our understanding…
1. Accounting, Taxes, & Finance Are Complex, But Very Important
First of all, tax laws are very complex. And, always changing.
Tax compliance is difficult to stay on top of. Unless you are an expert in that field.
Furthermore, every company no matter its size should have internal accounting controls. Because they safeguard your most important business assets.
Assets like cash, property, and equipment. Those are expensive and valuable things you need to run your business. And serve your customers every day.
Finally, timely and accurate financial statements are a must. Producing them is one of the most important accounting goals. They are part of a strong foundation for business decision-making.
Financial statements provide answers to important questions. Such as, what are my profit margins? And, where is my business spending its money?
If you don't have the information to answer these questions. Then, it is difficult to improve.
So, I ask. Do you want to spend your time on tax compliance, internal accounting controls, and financial statement preparation?
Let me take a guess. Your answer is, no!
2. Outsourcing Adds Value To A Business
Many small to mid-sized companies find themselves in an ideal situation. Where measurable business success has created new opportunities.
For example, the business has grown. It is no longer small enough for the owner to keep the company's finances in his or her head. Or, on the back of a napkin.
But, the business is too small to require one or more employees. To handle these duties on a full-time basis.
Hiring full-time staff is too costly for the work that needs to be done. At this stage in the company's development.
And there we find the "sweet spot" for business outsourcing.
Too big and successful for an owner to handle certain responsibilities any longer. But, too small to require full-time staff.
So, the most cost-effective solution is outsourcing. This is exactly how outsourcing will increase long-term business value. In this case, your business.
3. Allows For Focus On Other Important Financial Activities
So, with the relief of no longer dealing with accounting, tax, bookkeeping, and financial compliance. Your attention can turn to other important financial goals a business must achieve.
I suggest an owner and their key staff members turn their attention to several of the following critical business areas:
Clearly defining your customer value proposition
Developing a formal business plan
Increasing sales volumes for more revenue
Optimizing product and service pricing
Decreasing expenses that do not add value
Implementing productivity improvements
Improving profit margins
Increasing cash flows
And having the foundation of bookkeeping, financial statement preparation, and tax compliance in place. Is a big relief.
Allowing for the time and information. To focus on these other important business goals.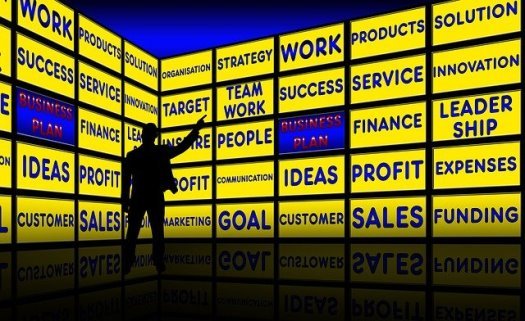 Next, I would like to relate a personal story about the value of business outsourcing.
How Business Outsourcing Has Helped Me (& Can Help You Too)
You may be wondering if I outsource accounting, tax, and finance for my business. After reading to this point, the answer to this question may surprise you.
Because the answer is, no. I have not outsourced my company's business finances. Here's why…
The Business Outsourcing Decision: No
Regular readers and other visitors who have read my about page know that I am a financial professional. And a Certified Public Accountant (CPA).
Having spent nearly 30 years working in Corporate Finance. And 5 years teaching university-level accounting courses. Before starting my digital publishing business known as Dividends Diversify, LLC.
I have probably forgotten more about accounting, tax, and finance than the average person will know in their lifetime. And believe me. That's a good thing for the average person!
Furthermore, knowing the best financial processes are a big advantage. And I have little need to outsource them to this point in my company's journey.
Finally, believe it or not, I like doing that stuff. And please do not tell anyone I said that! Because I may deny it.
The Business Outsourcing Decision: Yes
On the other hand, here is how outsourcing has added value to my business. Maybe you can relate to this???
Running a niche personal finance and investing website like Dividends Diversify requires technology skills.
You need to do things like:
Run daily backups
Do security scans for malware
Optimize for site speed
Make coding changes & enhancements
Restore the site in case of failure
Let me tell you. I couldn't do these things if my life depended on it.
But I tried for the first couple of years. Wasting my time and precious resources. And trying to be an information technology support guy. That I most definitely am not.
So, I signed on with a technology firm to outsource these important business processes. That day, I breathed a huge sigh of relief.
And turned my focus to where it should have been in the first place. My business. Creating helpful finance and investing content for my readers.
That is the value of business process outsourcing. Brought to life in a very real example from my experience. As a small business owner.
So, if you do not have a finance and accounting background. Consider outsourcing it to FinancePal. I suspect you will breathe a huge sigh of relief just like me.
Next, I would like to better highlight the types of services that FinancePal can provide for your business.
FinancePal Review: Service Offerings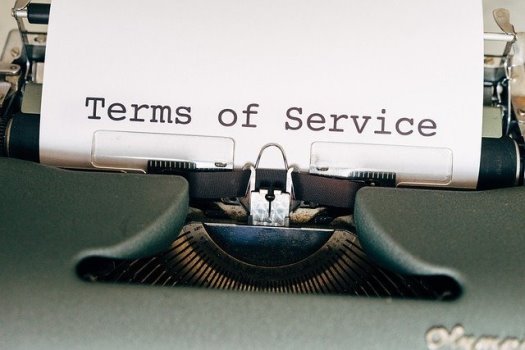 The following FinancePal service areas provide the core support areas. They represent financial processes that every successful business must implement.
Bookkeeping: Streamline your business processes with FinancePal's online bookkeeping services.
Benefit from centralized, online financial data. So it's easy to access whenever and wherever you need it.
Accounting: All-in-one small business accounting services are designed to simplify the accounting process.
Also, FinancePal provides the tools and knowledge. So you can make informed business and financial decisions.
Sales tax consulting: Better understand your state and local tax obligations.
File correctly and on time, every time. To ensure compliance with state and local tax authorities.
Online payroll solutions: Keeping your employees happy is a must. Paying them accurately and regularly is the first step to doing so.
You can take the stress out of payroll. With FinancePal's advanced tools and experienced team.
Finally, you can learn more about FinancePal's service offerings here.
Okay. Let's address one additional and very important question. Then, I will wrap up…
FinancePal Review: How Much Do The Services Cost?
Just like how FinancePal will help you tailor their services to your business, they also provide a custom quote for those services.
They realize that the right financial processes are not the same for every company. So, they avoid "one size fits all pricing".
What is the advantage to the business owner? Pay for only what you need today.
But understand that FinancePal can scale with you. As your business grows.
To provide the services your business needs now. But also, additional services it may need in the future.
FinancePal Review: Wrap Up
If your business is like mine, outsourcing important processes can be a stepping stone to faster and more profitable growth.
In my opinion, there are 3 good reasons to outsource your company's financial processes to FinancePal.
Complexities of accounting, tax, and finance
Value creation from smart business outsourcing
Ability to increase focus on other key business areas
Take accounting, finance, and tax compliance off your plate today. And breath that huge sigh of relief that outsourcing to FinancePal can provide.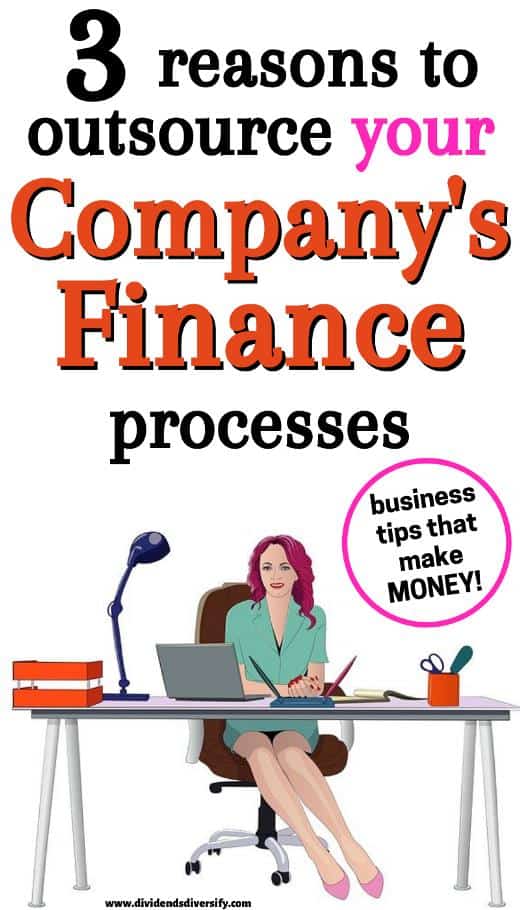 FinancePal Review: Outsourcing Business Finances Made Easy