SMART Career Goals Every Accountant Must Achieve
After earning my certification in public accounting (CPA) at the age of 21, I went on to achieve more goals for accountants than I care to admit.
As a result, I would like to share with you all the best accounting career goals.
Then you can accelerate your career progress. While avoiding the mistakes I made during my 30-year journey as an accounting and finance professional.
Let's get moving…
Examples Of Goals For Accountants That Will Enhance Your Career
My recommended top 10 career goals for accountants include:
Ensure accounting processes meet required standards
Turn data into information
Be a business partner
Improve company profits
Increase company cash flow
Make a lateral professional development move
Improve soft skills
Cross train in another functional area
Further your formal education
Get your certification
Next, let's dig deeper into each of these professional development goals for accountants. Then I will show you how to set and achieve SMART goals examples for accounting employees.
Moving right along…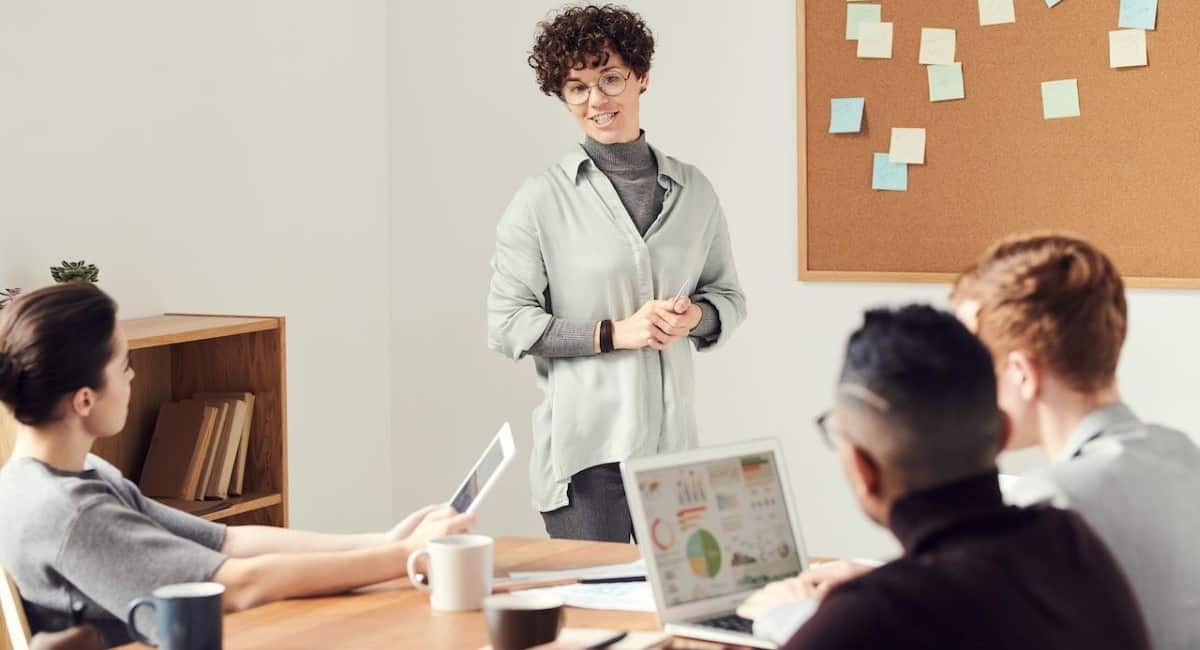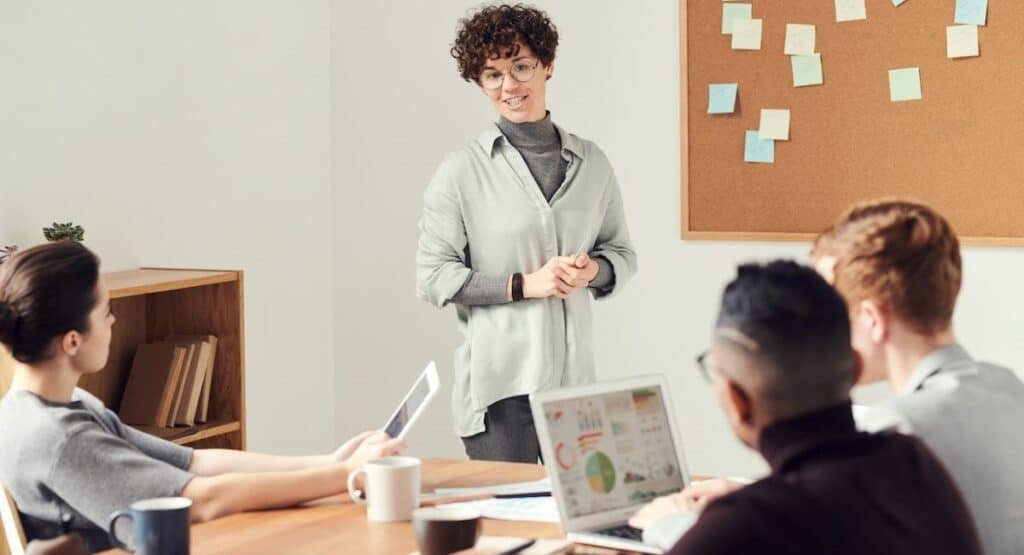 Disclosure: At no cost to you, I may get commissions for purchases made through links in this post.
Ensure Accounting Processes Meet Required Standards
Accounting is a broad discipline. So, whatever it is you do. Make sure it is done efficiently, completed on time, and meets the required level of quality.
Whether you are the Chief Financial Officer setting strategic finance department goals. Or a single member of a large accounting team processing accounts payable.
Look across your area of responsibility. There is where you will find an unlimited number of goals for accountants.
To get your thought processes rolling. Here are the primary areas to think about:
Collect accounts receivable within terms
Pay bills when due
Process payroll on time without error
Ensure compliance with all accounting rules
Improve internal accounting controls
Reduce time to complete month-end closing
Generate timely and accurate financial reporting
Ensure all tax filings are completed on time
Earn clean internal and external audit reports
Maintain and upgrade information technology systems
Improve budgeting and financial planning processes
In my opinion, performing at a high level in these areas is just the "price of admission". Because you won't get a lot of credit for doing things properly in these areas.
However, do them poorly or not at all. And you will probably find yourself looking for a new job. Perhaps even a new profession.
So, take a critical look at the core accounting areas. And start choosing from these examples of performance goals for accountants.
Turn Data Into Information
Every underperforming accounting department I walked into had one thing in common.
Specifically, there was plenty of data spit out by the information system. But, there was no information.
So, challenge yourself to turn the reams of data into actionable information. Do so, and you will be looked at highly as a productive employee that makes a difference.
Ask yourself what information will help others run the business better. Then get busy producing that information. I want you to think like a business analyst, not an accountant!
By doing so the next goal will fall into place…
Be A Business Partner
Because by being the producer and distributor of critical information used to make business decisions. You now possess a vital company resource.
You can use it as a tool. To become a business partner to the management team. Not just function as a support department focused on the past.
And that's exactly what you should strive to become when setting your personal development goals. Specifically, a business partner.
So, I suggest you stop thinking of yourself as an accountant. And present yourself as a valuable business resource.
Because you have unique skills. And the ability to mine, produce and understand valuable information.
As a result, step back and look at the bigger picture of business goal setting. To become the best business partner you can be.
Improve Company Profits
Then think about setting accounting goals that will help to improve company profitability. Because you are in a great position to do so.
Can you help the sales department better optimize customer pricing?
How about assisting department managers to better control their expenses? This is especially critical when working at companies that strive to be low-cost leaders.
See if the purchasing function requires help with competitive bidding.
Look across your company and assist with process improvements. To get more done with the same amount of resources.
Analyze proposed investment opportunities. To see which ones have the best return.
These are just a few examples of goals for accountants that I can think of. That will help your company improve its bottom line.
Increase Company Cash Flow
Next, take a hard look at your company's statement of cash flows. You know, one of the financial statements your department produces every month that no one understands.
Go through it with a fine tooth comb.
See if you can develop a goal to…
Collect accounts receivables faster
Negotiate better terms with suppliers
Reduce inventories
…just to rattle off a few ideas.
Because these efforts will pull cash off the balance sheet. And improve your company's cash flow.
Okay. To recap, we have talked about goals related to core accounting processes. Also, improving financial outcomes at your company.
And before we move on. Be sure to present your improving qualifications in the best light.
For this, I suggest MyPerfectResume. For highlighting all of your accomplishments along with your cover letter.
After all, achieving career goals for accountants isn't charity work. It's about progressing to higher-paying opportunities.
Next, let's move to the development of your professional accounting and finance skills…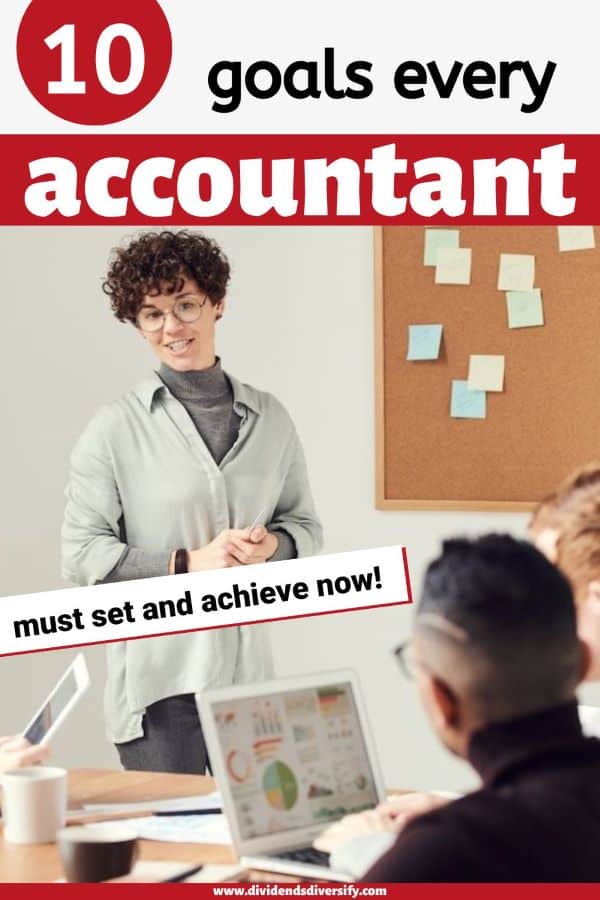 Make A Lateral Professional Development Move
From my experience, making strategic lateral job moves is an excellent goal for an accountant.
For example…
If you are a business unit controller. Then make a move to a plant controller job.
If you work in accounts receivable. Then transfer to a new role in accounts payable.
If you are a manager of the accounting department. Then make a move to financial planning manager.
At larger companies, the opportunities are abundant. So take advantage of them when you can.
Or consider changing companies if you work in a smaller business. To find that perfect lateral move. One that will enhance your career development.
Here's another area with a wealth of opportunities for setting accounting career goals. Because sometimes we accountants have a bad reputation in this regard…
Improve Soft Skills
And you guessed it. I'm talking about soft skills.
So, look to set goals for improvement in these areas:
Collaborating
Communication skills
Compromising
Negotiating
Public speaking
Teamwork
Because some accountants (not you of course) tend to be a little rough around the edges when it comes to the softer side of the business world.
Thus, you can set yourself apart. By setting and achieving goals related to your soft skills.
Next, I have one of my favorite goals for accountants…
Cross Train In Another Functional Area
Take time out of your schedule to cross-train in another functional area. For example,
Participate in sales calls
Go on customer service calls
Work on a production line
Pick, pack, and ship in the warehouse
By doing so you will learn a ton about your company's business. Also, create great interpersonal relationships within your company.
And build huge respect from the organization. Why?
For getting out from behind your desk. And getting your hands dirty down in the trenches.
Next, let's take your professional development as an accountant one step further. By moving outside the walls of your job and your company…
Further Your Formal Education
First, set a goal to further your learning through continuous education. For example…
If you have a high school degree. Then get an associate's degree in accounting.
If you have an associate's degree. Then set your sites on a bachelor's degree in accounting.
If you have a bachelor's degree. Then enhance your professional development as an accountant by getting a master's in business administration (MBA).
Also, you can improve your credentials by…
Get Your Certification
Getting certified. Or, earning an additional certification.
The most recognizable certifications for accountants are:
Certified Public Accountant (CPA)
Certified Management Accountant (CMA)
Certified Internal Auditor (CIA)
If these seem too lofty or too broad. Then take a closer look at the specific accounting function you work in. And see if there is a certification program that fits your area of expertise. There probably is.
Okay. That's my take on the best examples of goals for accountants.
Next, I would like to touch on several closely related topics…
How To Set SMART Goals For Accountants
After choosing your goals from today's suggested list. Write them down to create SMART goals for accounting employees.
A SMART goal simply has 5 elements. They are…
Specific
Measurable
Achievable
Relevant
Time-bound
We have a more in-depth article about goal setting. And I highly recommend you give it a look before setting your accounting goals.
Next, a few words about a time frame for your goals…
Short-Term Goals For Accountants
Typically, your short-term business goals are to be accomplished in one year or less. For your short-term goals, go back to the first point we talked about. It was…
Ensure accounting processes meet required standards.
If you have any weaknesses in your direct area of responsibility. By all means, shore them up by setting a goal and achieving it.
As I said earlier, achieving these types of accounting goals is "the price of admission". Getting them done is expected.
On the other hand, failing to do so could jeopardize your job security. Because of an inadequate performance appraisal.
So, don't let that happen to you. Thus short-term goals for accountants should focus on the core areas of your job responsibility.
On the other hand, you need to look farther out when goal setting. Because your professional development as an accountant depends on it.
Long-Term Goals For Accountants
Thus, long-term goals for accountants are important too. After covering your short-term bases.
As a result, set long-term goals to improve financial outcomes at your company. In addition to developing yourself professionally.
Now, on to goal achievement…
Best Ways To Achieve Accounting Career Goals
Choosing from the best examples of goals for accounting employees. And setting those goals the right way is only the tip of the iceberg.
Because, in the end, there is only one thing that matters. Specifically, achieving those goals, you choose and set for yourself.
Fortunately, I have an entire article about the 5 steps involved in accomplishing your goals. It is perfect for improving your odds of success. So, I suggest giving it a read.
In a nutshell, it covers how to plan, act, and monitor your progress. While seeking to achieve these examples of performance goals for accountants.
Most importantly, it discussed creating the right mindset and environment for success.
For another outstanding resource, check out the 5 steps for creating a career development plan. Then, you can align your goals to support your career plan.
Okay. That's all I have for you today.
So, allow me to wrap up with a few parting thoughts…
Selecting And Setting Goals For Accountants: Wrap Up
Setting and achieving the right accounting career goals is critical to your success as a professional.
You can be more than an accountant. Be a productive goal-getter.
Thus, dig deep into these 10 goals for accounting employees examples we have discussed. Use the SMART goal-setting system. And get busy using the 5 proven steps to achieve your goals.
Then impress the boss at your next performance review. And watch your accounting career take off!
Thanks for reading. If you liked this article. You will enjoy our other posts about…
Setting Goals And Managing Your Money
Good luck. You are going to be great. I can feel it.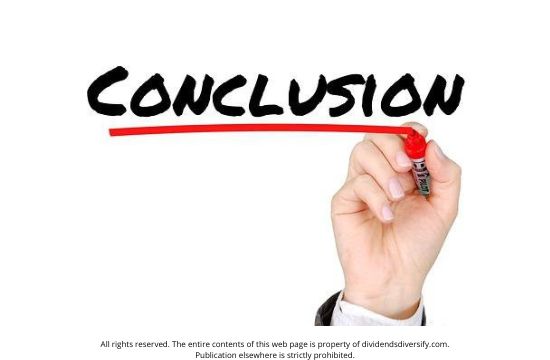 Author Bio, Disclosure, & Disclaimer: Please join me (Tom) as I try to achieve my goals, find my next place to live, and make the most of my money. However, I am not a licensed investment adviser, financial counselor, real estate agent, or tax professional. Instead, I'm a 50-something-year-old, early retired CPA, finance professional, and business school teacher with 40+ years of DIY dividend investing experience. I'm here only to share my thoughts about essential topics for success. As a result, nothing published on this site should be considered individual investment, financial, tax, or real estate advice. This site's only purpose is general information & entertainment. Thus, neither I nor Dividends Diversify can be held liable for losses suffered by any party because of the information published on this website. Finally, all written content is the property of Dividends Diversify LLC. Unauthorized publication elsewhere is strictly prohibited.
Choosing And Setting Goals For Accountants With Examples