Book review:  The Millionaire Master Plan
I was hanging out at our local library the other day.  And I decided to search their database.
And doing so using the word millionaire.
Quite a few options came up. So I narrowed down my search to non-fiction books that were currently on the shelf.
I scrolled through the numerous options and landed on a book that sounded pretty good to me.
It was a book written by a man who had learned how to become a millionaire from nothing. And he told is story about his road to riches.
Also, he shared his plan for making it happen. Let's talk about it…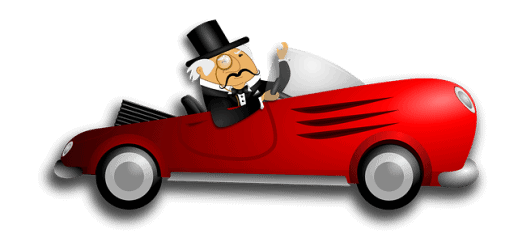 INTRODUCING THE MILLIONAIRE MASTER PLAN
The book is called "The Millionaire Master Plan" and it was written by Roger James Hamilton in 2014. I read through it over the next couple of days and really enjoyed it.
So I would like to share some of the key points of the book's millionaire plan with you.
Disclosure: At no cost to you, I may get commissions for purchases made through links in this post.
LEARNING ABOUT MILLIONAIRES
I've always been interested in millionaires. How did they become millionaires?
What is the average age of a millionaire? And where do they live? What do millionaires know that others do not?
THE BOOK'S APPROACH TO BECOMING A MILLIONAIRE
As the first paragraph of the book's inside cover said, "most books geared to wealth building and financial freedom offer pretty much the same advice. Save money, pay off your credit card debt; pay yourself first, and so on".
Don't get me wrong, those topics are really important to your finances. In fact, I take saving money "up a notch" every time I have to make a purchase.
I save money by using Ebates to get cashback rebates when purchasing the things I use every day.
You should definitely check Ebates out to save money on every dollar you spend. It's free to join and they offer new members a $10 gift card!
Related – Read my review: How To Save Money With Ebates
On the other hand, the book's cover notes speak to what the book is all about,
"The Millionaire Master Plan is attempting to serve up a bold, fresh approach to increasing one's wealth".
And, in my opinion, The Millionaire Master Plan does. It provides an interesting perspective on how to become a millionaire from nothing.
These aren't your average money tips. So let's dive into the content.
And see how The Millionaire Master Plan tells us how to become a millionaire from nothing.
Related: Why You Need Life Insurance & How To Get It
THE MILLIONAIRE MASTER PLAN – 3 MAIN CONCEPTS
First of all, the book is based on three main concepts.
The first concept is about knowing your genius.
The second concept is building "flow".
And the third concept is focused on understanding where you are at on the Wealth Lighthouse.
Let's unpack these ideas now. Since the whole book revolves around them.
Related: How to become a minimum wage millionaire
#1-EVERYONE HAS A GENIUS
First of all, what is your genius?
Well, your genius is your natural way of operating in life. It is your most successful way of going about the business of life and money.
The author defines 4 different geniuses:
Dynamo – A visionary innovator and creator of ideas
Blaze – An extrovert who thrives on connecting with others
Tempo – An intuitive individual with an excellent sense for timing
Steel – An introvert skilled in creating processes and systems
The book's premise is that every individual falls primarily into one of these categories.
The categories are not mutually exclusive. Everyone will have all of the geniuses represented in their personalities to some degree. But, one genius will be dominant.
The author declared himself a Dynamo. I view myself as Tempo with a little bit of Dynamo and Steel thrown in.
#2-THE CONCEPT OF FLOW
At this point, the author also introduced the concept of flow. Flow is the learning cycle that helps us achieve.
I thought of flow like an athlete "in the zone". The athlete brings their game to the highest level. They do so by using all resources available at the time and the circumstances.
The author states that "Flow is the key to wealth: The more we follow our genius and grow our flow, the more wealth we create". And the better chance we have to become a millionaire from nothing.
Continuing on, let's review the third major concept. That concept is the Wealth Lighthouse.
#3-THE WEALTH LIGHTHOUSE
The wealth lighthouse has 9 floors. They represent different levels of ascending wealth.
In total, they make up the wealth spectrum. Here are the 9 levels:
| | | | | |
| --- | --- | --- | --- | --- |
| Infrared | | Victim | | Every month deeper in debt |
| Red | | Survivor | | Surviving paycheck to paycheck |
| Orange | | Worker | | Working hard to earn a living |
| Yellow | | Player | | Love what they do, creates own flow |
| Green | | Performer | | Creates flow through team & rhythm |
| Blue | | Conductor | | Many teams & streams: A millionaire! |
| Indigo | | Trustee | | Has earned the trust of their markets |
| Violet | | Composer | | Makes the rules: creates markets |
| Ultraviolet | | Legend | | Think Bill Gates, Warren Buffett, etc. |
The Wealth Lighthouse has four sides that are connected to the four geniuses.
Why? It is because each genius has a different path up to the next level of the Wealth Lighthouse.
Related: Invest In Stocks For Free With The Webull App
THE BOOK'S REMAINING STRUCTURE
For the most part that is how the rest of the book is structured.
You first identify where you are in the wealth lighthouse. Then you emphasize your natural habits and strengths from your genius to achieve the next level of wealth.
And understand the natural weaknesses of your genius. This will help you to manage them better to avoid setbacks.
The author did not specify any context of time. I viewed the progression as a lifetime endeavor to improve one's money situation.
This is not to say that YOU can not become a millionaire from nothing, at any age.
PUTTING IT ALL TOGETHER TO BECOME A MILLIONAIRE FROM NOTHING
That structure is the foundation of the book on how to become a millionaire from nothing.
Each genius has a different path to the next level of wealth. Of course, you can identify your genius and current level in the wealth lighthouse.
Then jump to the area of that chapter that explains how to get to the next level. In contrast, the author suggests you read the entire book.
This is to understand the levels of the lighthouse that you have traveled through. And the higher levels you may aspire to, that work together in creating your financial abundance.
In addition, you learn how others, with different genius than you, will work their way up the wealth lighthouse. And remember, we all have each of the geniuses represented in ourselves to some degree.
OTHER HELPFUL TIPS ON YOUR WAY TO BECOMING A MILLIONAIRE FROM NOTHING
There are some other aspects of the book that I found interesting.
THE AUTHOR'S STORY
The author details his journey up the Wealth Lighthouse from infrared to blue throughout the book. Basically, it is his story on how he became a millionaire from nothing.
It all starts in the author's twenties when his car was repossessed because he couldn't make the loan payments. He was deeply embarrassed and upset about his money situation while his wife and child watched on. He pleaded with the tow truck driver not to tow his car.
At the time, the author was at the infrared level. He was falling deeper and deeper into debt.
He also provides other real-life examples from clients he has worked with. And how they built their wealth through the use of the millionaire master plan.
CHECKLISTS TO STAY ON TRACK
The book also provides ideas to create your wealth-building processes.
Checklists are provided at each level to bring more structure and actionable steps to the concepts presented.
OTHER INTERESTING POINTS ON WEALTH AND MILLIONAIRES
As you travel up the lighthouse, the author provides other useful and interesting information.
My favorite was the 5 myths about wealth. I think they are really true. And they are counter to what we hear and are being taught today. Here are the 5 myths:
Wealth comes from passive income
Wealth comes from multiple streams of income
Wealth comes from your exit strategy
Wealth comes from being your own boss
Wealth comes from risking it all
I dug deeper into these myths in this subsequent and related article.
WHAT THE MILLIONAIRE MASTER PLAN BOOK IS
The book is a very strategic look at wealth building and personal development.
It's all about maximizing your earnings potential. And it is an excellent big-picture framework for thinking about how to become a millionaire from nothing.
The book can help you visualize money for your financial future and decide how to maximize it. Even more, it is a personal and professional development book with helpful steps and checklists to keep you on track.
WHAT THIS BOOK IS NOT
The book is not a tactical guide to career management, budgeting, saving, or becoming a millionaire investor.
It is not about frugal living and saving your way to a million dollars. Or advice on your next career move or what business you should start.
Save Money With Ebates
Don't get me wrong, there is nothing wrong with budgeting and saving money. As I said before I use Ebates to save on all my online purchases.
Check out Ebates to save money on every dollar you spend. Remember, it's free to join and they offer new members a $10 cash gift!
Related – Read my review: How To Save Money With Ebates
But that's not what the book covers. You will have to learn those tactical areas elsewhere. And make those career and business decisions for yourself using the conceptual checklists provided.
The checklists are intended to keep you on course and help you make the best decisions. Regardless of what specific direction you decide to take.
In addition, the book is not specifically focused on achieving a million-dollar net worth. It is about creating wealth by moving up the Wealth Lighthouse.
There are very few references to achieving the million-dollar mark, or how fast a person can or cannot achieve it.
HOW THE BOOK COULD HELP YOU BECOME A MILLIONAIRE FROM NOTHING
I think there is something for almost everyone here. That is if you are willing to learn and want to think big about your future.
WEALTH HELP IN GENERAL
I believe that most financially successful people already operate as the book suggests. They have a vision, know their strengths and go about using their strengths to build wealth through work, career, business or other people's businesses.
The book is not groundbreaking in this regard. However, it is useful that the author has put it in an interesting and organized framework.
WEALTH HELP DEPENDING ON YOUR AGE
The book is excellent for a younger person just getting started.
It can help set your course and vision for the future while navigating the first few floors of the lighthouse. It can help you understand yourself better and learn your genius.
A mid-career person can find value in the book too…
You likely know your genius at this stage in life quite well. Assess where you are at in the wealth lighthouse. And then fine-tune how to maximize your wealth while understanding your genius during your most financially productive years.
And finally, for the retiree or soon to be retiree…
You can assess your position and reflect on the wealth you have created. The book can stretch your mind as you think about a 2nd career or working part-time in retirement.
MILLIONAIRE TOOL KIT
To help you on your way to a million, here is my own personal millionaire tool kit.
These tools will cover all of your money basics. You can learn more about all of these options on my resources page.
Save money with Ebates.
Don't forget to check out how my wife and I make money and save money with Ebates – Ebates review.
Invest money your money for free with the Webull stock trading app.
Manage your money for free with Personal Capital.
Get life insurance to protect your loved ones from Bestow.
CONCLUSION
I enjoyed The Millionaire Master Plan. It was an easy and insightful read.
And I believe it can be a useful resource for those who read it. And especially if you apply the concepts the author outlines.
On the other hand, if you are a very tactical person. One that appreciates step by step guidance on how to make and save the next dollar in your path to millionaire status. Then the book may not be for you. A more traditional book on money management may serve your objectives better.
There are no clear right or wrong answers when trying to become a millionaire from nothing. Making more than you spend and investing the excess wisely will go a long way to getting started.
Related: Everday Millionaires by Chris Hogan – Book Review
On the other hand, having a millionaire master plan on how to become a millionaire from nothing can help too!