Stocks Of Companies That Raise Dividends Every Year
This article compares and contrasts Dividend Kings vs. Dividend Aristocrats.
Plus, it provides stock ideas for building a portfolio with the best companies from these lists. For example, my portfolio is loaded with Kings and Aristocrats.
So first, let's look at a sample of these elite dividend-paying companies.
I chose these specific stocks because they are great ideas for any dividend investor…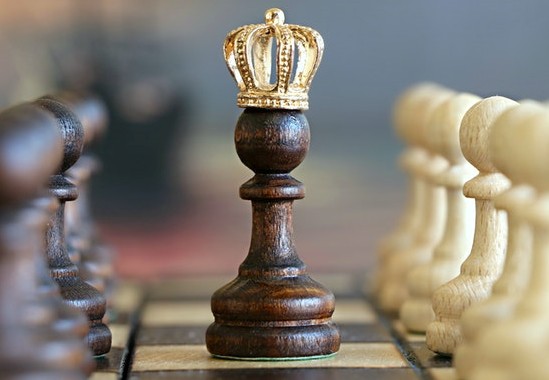 Disclosure: At no cost to you, I may get commissions for purchases made through links in this post.
Best Dividend Kings
First, some top Dividend Kings include:
Table 1: A Select List Of Dividend Kings
3M Company (MMM)
California Water Service (CWT)
Federal Realty Investment Trust (FRT)
Hormel Foods (HRL)
Johnson & Johnson (JNJ)
Procter & Gamble (PG)
Stanley Black & Decker (SWK)
Best Dividend Aristocrats
Second, several top Dividend Aristocrats are:
Table 2: A Select List Of Dividend Aristocrats
Automatic Data Processing (ADP)
Exxon Mobil (XOM)
McCormick & Company (MKC)
McDonald's (MCD)
NextEra Energy (NEE)
Realty Income (O)
Walmart (WMT)
Now with these examples in mind. Next, let's compare and define Kings vs Aristocrats.
So, by the time we are done, you will know exactly the types of dividend stocks we are talking about today.
Then, before you go, check out all of our…
Dividend Investing Tips and Pointers
Dividend Kings Vs Dividend Aristocrats Key Takeaways
Kings and Aristocrats are similar in that these companies are best known for increasing their dividend rate per share each year. Thus, rewarding shareholders with a rising stream of dividend income.
While the most significant difference between these 2 types of stocks is the number of consecutive years of dividend increases they have delivered.
Because Aristocrats have paid increasing dividends for at least 25 years in a row. While the King's record of dividend increases is at least 50 years.
Furthermore, because of other criteria. Some but not all Dividend Kings are also Dividend Aristocrats.
Finally, increasing dividends for at least 50 years in a row is very difficult. Thus, there tend to be fewer Dividend Kings vs Aristocrats.
Think of the relationship like this: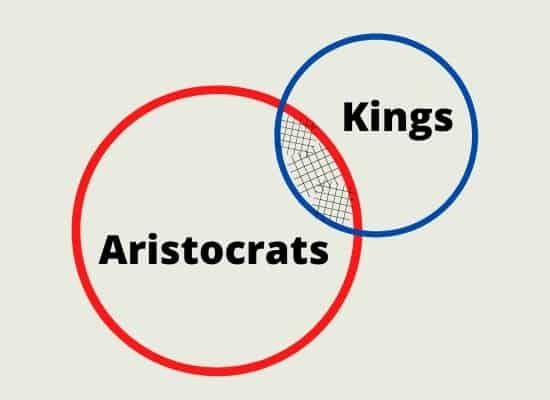 Okay. With those key points covered. Next, I would like to dig a little deeper.
And do so by unpacking the definition of the Dividend Kings vs Aristocrats.
Here goes…
What Are Dividend Aristocrats?
Dividend Aristocrats are very large U.S. publicly traded companies with highly liquid stocks. They have increased their dividend rate per share every year. And have done so for at least 25 years in a row.
The specific criteria to be considered a Dividend Aristocrat includes:
1) At least 25 consecutive years of paying a higher dividend rate per share
2) The stock is publicly traded and part of the S&P 500 stock market index
3) The company maintains a minimum market capitalization of $3 billion
4) The stock averages at least $5 million in daily trading value
Now, the definition of Dividend Kings vs Aristocrats…
What Are Dividend Kings?
Dividend Kings are stocks of companies that have increased their dividend rate per share for at least 50 consecutive years.
Thus, versus the Aristocrats, these stocks have just one hurdle to clear. However, it is a very difficult hurdle indeed.
Why Invest in Dividend Kings And Dividend Aristocrats
For investors who desire to build a dividend portfolio for regular income. Doing adequate investment research is critical.
Because it is important to know exactly what you are investing in. And why.
Since it's your money. And it is possible to lose money on dividend stocks.
Losses occur because of being careless. Having a short-term mindset. Or, just not knowing what you are doing.
Thus, not every investor is an expert in stock research. Nor do they have the time to become one.
So, by investing in stocks with long-term track records of dividend increases. Much of the investment research work and investment can be reduced.
Because consistent dividend increases over time are typically a sign of strong financial performance. And a company that has successfully withstood the test of time, like King's and Aristocrats.
As a result, they will most likely continue that strong financial performance into the future.
Of course, there is this old saying: past performance does not guarantee future results.
Yes. That is true. There is no guarantee.
But, a solid long-term historical dividend track record is a step in the right direction. To feel positive about a company's prospects moving forward.
Next, for those who do not wish to select and hold individual stocks, there is an alternative…
Best ETF For Dividend Kings And Dividend Aristocrats
Because you can choose to invest in an exchange-traded fund (ETF) that buys and holds Kings and Aristocrats for you.
And I think the best one is: ProShares S&P 500 Dividend Aristocrats ETF (NOBL).
The fund aims to own all of the best Dividend Aristocrats. And we already know that some Dividend Aristocrats are also Dividend Kings.
So, by definition, an investment in just a single share of this ETF. Provides broad investment exposure to some of the best dividend growth stocks you can find.
What is the main disadvantage to approaching your investment in Kings and Aristocrats this way? It is the small expense ratio the fund charges.
At the time of this article, the fee was just .35% of assets.
In other words, for every $1,000 you have invested in NOBL. Your fee will amount to $3.50 per year.
That fee is deducted from your dividends. Before you receive them from the fund.
Furthermore, keep your costs low by purchasing the shares without paying a commission. And you can do so by using a stock trading app like Webull.
For easy, fast, and commission-free trading.
I have a Webull account. And for what it's worth, that's what I do.
Next up, allow me to have a debate…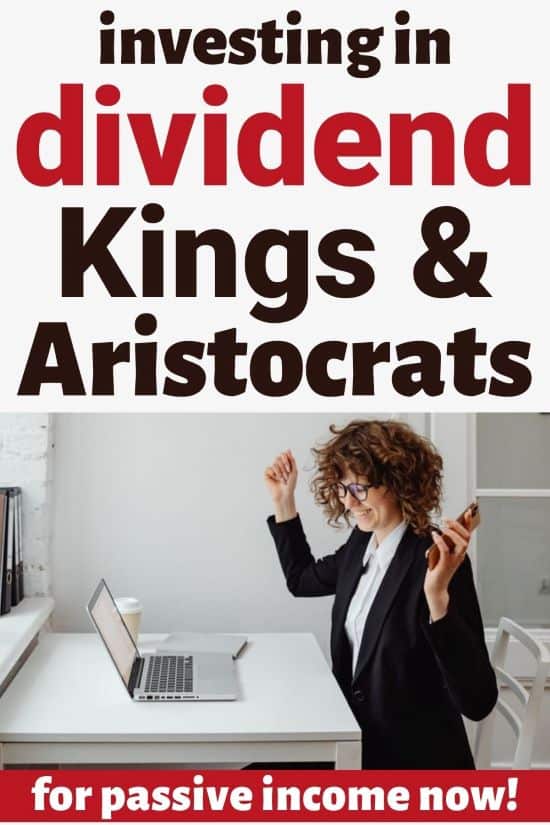 Pros And Cons: Should You Invest in Dividend Kings Or Aristocrats?
Because you may be wondering if investing in Kings and Aristocrats is right for you. And I think the best way to address this is by examining the pros and cons of dividend growth stocks.
Let's do that now…
The Advantages of Investing In Dividend Kings And Dividend Aristocrats
First, dividend growth stocks provide an excellent form of passive income. Also, they are known for strong total investment returns when considering their potential for capital gains.
Furthermore, by reinvesting the dividends, investors create a snowball effect. By making more dividends from their reinvested dividends.
Doing so is one of the best ways to compound your net worth. To build it more quickly.
Finally, if you need your dividends to fund your expenses. For example, making a dividend income for retirement purposes.
The higher dividends as a result of dividend increases. Provide a hedge against inflation.
Thus, allowing your dividend income to rise as much or more. As your expenses do.
Next, is the other side of this debate…
The Disadvantages of Investing In Dividend Kings And Dividend Aristocrats
First, dividends unfortunately are not free money.
Because by choosing to pay a dividend to shareholders. These dividend-paying companies incur an opportunity cost.
Versus investing the money paid out in dividends back into their business. Which in turn should grow their share prices more rapidly.
Next, unlike share appreciation. Income taxes are due on dividends when they are received.
Conversely, buy and hold an appreciating stock that does not pay a dividend. Then, under current tax law, income tax is not due until you sell your shares.
Also, many dividend stocks are clustered in certain sectors of the stock market.
For example, health care, consumer goods, and utilities. So, it can make it more difficult to obtain adequate diversification. Thus, increasing investment risk.
Finally, as I said earlier, past performance doesn't guarantee future results.
Just because a company has paid a rising dividend for many years in a row. That doesn't mean they can't or won't stop increasing it in the future.
Or, in the worst case reduce their dividend yield due to financial difficulties. Because I have found that dividend suspensions, eliminations, and reductions are some of the worst things for us dividend stock investors.
As a result, if you would like some assistance building out your dividend portfolio. To avoid some of these possible pitfalls. For this, I recommend the Simply Investing Report & Analysis Platform.
Simply Investing provides all of the latest dividend metrics for hundreds of dividend stocks. Plus recommendations on the best stocks to buy. And when to buy them.
I've been using Simply Investing for many years. And love the value it brings to my dividend investing process.
Okay. I'm ready to wrap this up. So, allow me a few final thoughts…
Conclusions About Dividend Kings Vs Dividend Aristocrats
I have been building a dividend portfolio for passive income for many years now. And the best Dividend Kings and the best Dividend Aristocrats have been a big part of my strategy.
For your situation…
Whether you choose to select individual stocks. Or, get exposure to the Dividend Kings and Aristocrats through an ETF.
Either way, I believe they are an excellent option for all or part of a diversified stock portfolio. Whether you prefer Dividend Aristocrats vs Kings or vice versa.
More Reading About Dividends
Are you hungry for more dividends?
Then be sure to check out this article about 3 of the Best Dividend Kings for your money.
Or this: for a more robust set of dividend stock options.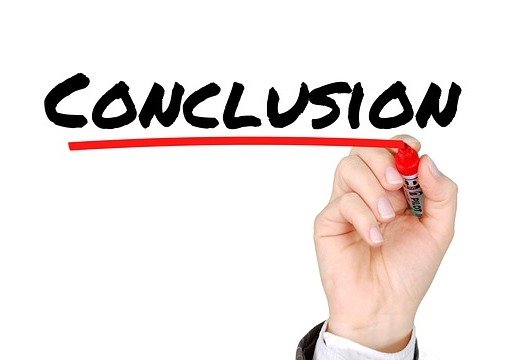 Author Bio, Disclosure, & Disclaimer: Please join me (Tom) as I try to achieve my goals, find my next place to live, and make the most of my money. However, I am not a licensed investment adviser, financial counselor, real estate agent, or tax professional. Instead, I'm a 50-something-year-old, early retired CPA, finance professional, and business school teacher with 40+ years of DIY dividend investing experience. I'm here only to share my thoughts about essential topics for success. As a result, nothing published on this site should be considered individual investment, financial, tax, or real estate advice. This site's only purpose is general information & entertainment. Thus, neither I nor Dividends Diversify can be held liable for losses suffered by any party because of the information published on this website. Finally, all written content is the property of Dividends Diversify LLC. Unauthorized publication elsewhere is strictly prohibited.
Dividend Kings Vs Aristocrats Explained