Tips For Earning Dividends Every Month!
This is the burning question of the day: how much money do you need to invest to make $500 a month in dividends?
So, let's find an answer to this question. Because who wouldn't like to make an extra $500 a month of passive income?
Thus, if you want to earn monthly dividends. You have come to the right place. And it's time to dive in…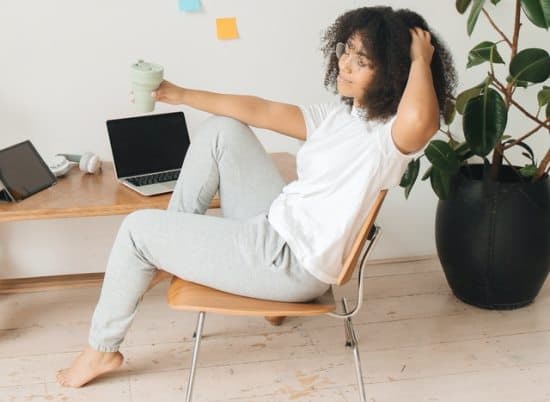 Disclosure: At no cost to you, I may get commissions for purchases made through links in this post.
How Much Do I Need To Invest To Make 500 A Month In Dividends?
To make $500 a month in dividends, you will need one or more stocks that pay dividends valued between $100,000 and $300,000.
The exact amount will vary for every dividend investor. And may even fall outside of this range.
Because it depends on the weighted average dividend yield for the stocks held in your portfolio.
For example, if you target and achieve a 4% average portfolio dividend yield. You will need to invest exactly $150,000 to make 500 a month in dividends.
This brings up another important question…
Calculate Your Weighted Average Portfolio Dividend Yield
If the investment required to earn $500 a month in dividends varies. And it depends on the weighted average dividend yield of your portfolio.
Then, you are probably asking this next question…
How do I calculate the weighted average dividend yield for my portfolio?
Here's how…
Start with gathering some information.
First, you need the value of each stock in your portfolio. Second, you must have each stock's current dividend yield.
Next, assemble this information into a table.
Then, take the value of each stock. And multiply it by its dividend yield. This gives you each stock's annual dividend income.
Next, add up the dividend income for each stock. And divide it by the total value of all stocks in your portfolio.
And there you have it. The weighted average dividend yield for your portfolio.
I will use a hypothetical 5 stock portfolio. To illustrate each of the steps I just explained.
Table 1: Average Portfolio Dividend Yield Calculation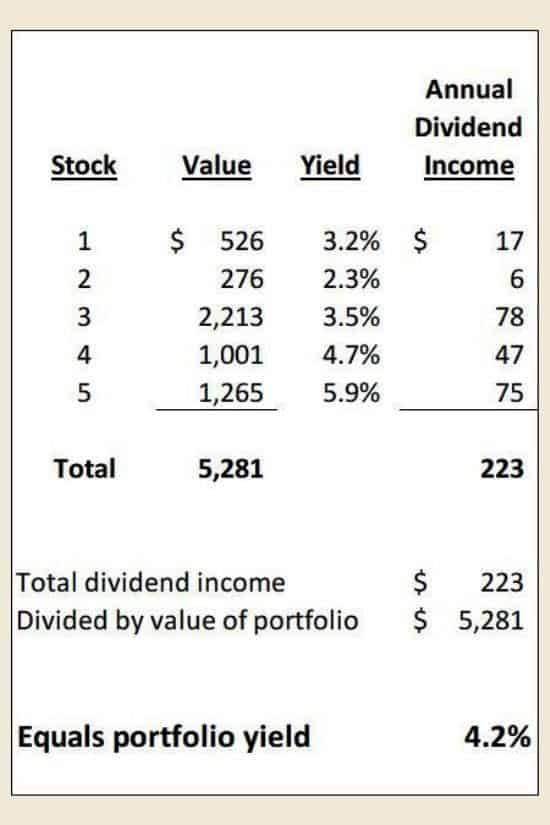 We are almost done. But there is one more easy step. To wrap up the calculations…
Calculate Investment Required For $500 A Month In Dividends
First, convert $500 a month of dividend earnings. Into an annual amount.
This is simple. $500 per month multiplied by 12 months in the year.
And we get? $6,000 of passive income from dividends for the entire year.
Finally, divide the average portfolio yield you just calculated into $6,000. And you have your answer.
Table 2 below shows you. Precisely what I just explained…
Table 2: Calculate Exact Amount Needed For 500 A Month In Dividends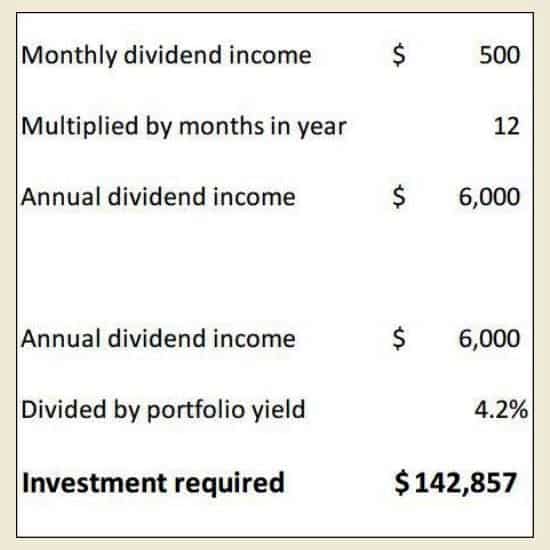 In this specific example, you can see it takes $142,857. It is the exact amount required for 500 a month in dividends
So, now we know how to calculate the money necessary. To have a portfolio paying $500 a month in dividends.
And, if you have made it this far. You know the yield of your dividend portfolio plays an important role. For determining exactly how much money you need.
Perhaps you have made a wise conclusion. Specifically, that the higher the dividend yield. The less money that is needed to earn $500 every month from dividends.
If that's what you are thinking. Well then, you are right.
To illustrate, check out table 3. It shows what I said early on.
Specifically, the amount of investment will be different for just about every dividend investor.
Depending on the average portfolio yield.
Table 3: Sensitivity Analysis – Amounts Required To Make $500 A Month In Dividends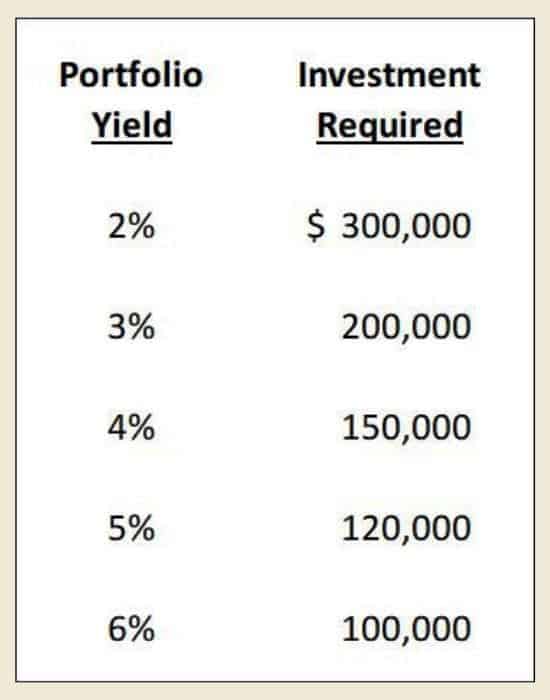 By using the table. You can get a handle on the investment required.
Depending on the dividend stocks. And their yields that you choose to purchase.
So, I know what you are thinking…
Higher Dividend Yields Mean Less Investment Is Required For 500 Dividends Per Month
Because it is easy to conclude that higher dividend yields. Mean less money is required.
So, you may say to yourself. "I'm going to buy the highest dividend yield stocks".
That way less investment is needed to earn $500 a month off dividends.
And I will respond…
Yes. Absolutely. You are correct.
On the other hand, I must warn you…
Higher Dividend Yields Also Mean More Investment Risk
Higher dividend yield stocks typically mean you are taking on more investment risk. Because the collective minds of stock market investors are suggesting…
"This stock is risky. So, I will only invest my money if it has a high dividend yield."
Thus, stock market investors drive the stock price down. And the dividend yield up.
To compensate for the risk. That the market believes is inherent in the investment.
What Kind Of Risk Are We Talking About?
What kind of risk? You may be asking yourself.
Mainly the risk that a stock's dividend is not sustainable. And will have to be reduced by management sometime in the future.
Most noteworthy, dividend reductions will dramatically slow your progress. In route to $500 a month in dividends.
Since dividend reductions. Will drive down your portfolio's average yield.
And also reduce the total value of your portfolio. As the stock falls based on management's decision to cut the dividend.
Thus, dividend reductions are a "lose-lose" situation. For us dividend investors.
On the other hand, stocks with lower dividend yields. Tend to be less risky.
And management of these stocks will typically increase their dividend rates more quickly. Which can reduce the time required to achieve 500 a month in dividends.
Okay. Now you know how to calculate the capital required to make $500 a month in dividends. Thus, you can calculate YOUR exact amount needed.
Or, use table 3. To get an estimate. Then no calculations are required.
As a result, you will have your unique number. For earning dividends of $500 monthly.
Okay. Even though you have the answer to your question. And are ready to go. Because you know how much money is needed to earn your dividends of $500 per month.
Hang on. Since there is another problem that needs a solution.
That is, you need a process to make your dividend income happen. Right?
If you answered yes. Then read on. Here's your process…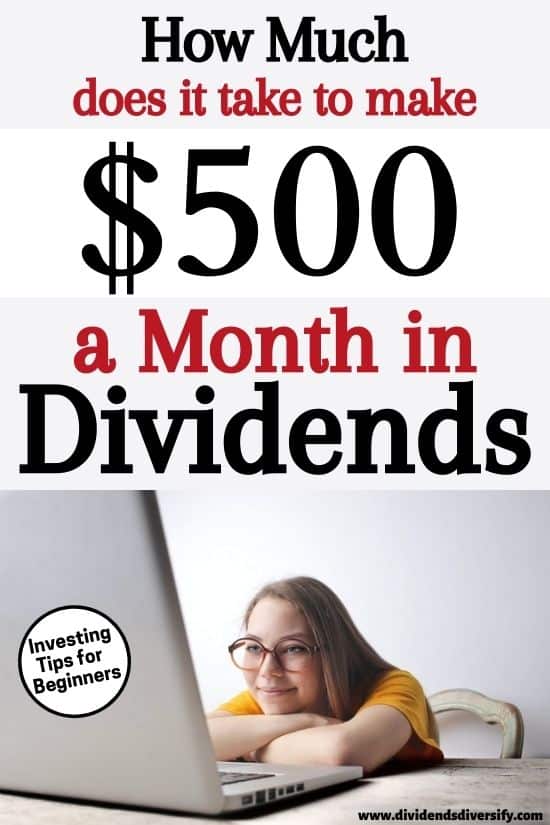 Whatever Your Amount Needed For Making 500 In Monthly Dividends – An Investment Process Is Required
A process for making 500 a month in dividends in the future. That's what we are talking about now.
And always remember this. Dividend investing is a journey. Not a destination.
That's why you need a process!
Here's how to go about it. In 4 easy steps…
Step 1: Select Dividend Stocks To Invest In
To have a dividend stock portfolio paying $500 a month. You need to select and purchase dividend stocks.
Selecting dividend stocks can be involved. With many criteria to review and evaluate.
But, you can also keep things simple. By focusing on 2 main things.
High-Quality Dividend Stocks
First, search for and select only high-quality dividend stocks.
With long-term track records of consistent dividend payments. A great place to start is the list of Dividend Aristocrat stocks paying dividends.
Aristocrats are companies that are part of the S&P 500 stock market index. And, have increased their dividend payout rates for at least 25 years in a row and counting.
There are only about 65 of these companies in total.
They are blue-chip stocks. Also known as dividend growth stocks.
Having exactly the type of long-term dividend track record. That you should be looking for.
Look At Each Stocks Dividend Yield
Second, focus on the dividend yield.
Because as you fill your portfolio with dividend stocks. Each stock will influence your portfolio's weighted average yield.
And you know by now. The portfolio dividend yield will have a big impact on exactly how much you need to invest to make 500 a month in dividends.
Dividend Stock Picks From Simply Investing
If you would like some help picking the best dividend stocks. I also like the Simply Investing Report.
Simply Investing researches hundreds of dividend stocks from the U.S. and Canada. Providing the stock analysis you need.
And each month, Simply Investing delivers its best buy recommendations right to your inbox.
You can learn more about Simply Investing here.
Let's move to the next step in the process…
Step 2: Invest New Money Into Your Dividend Portfolio Consistently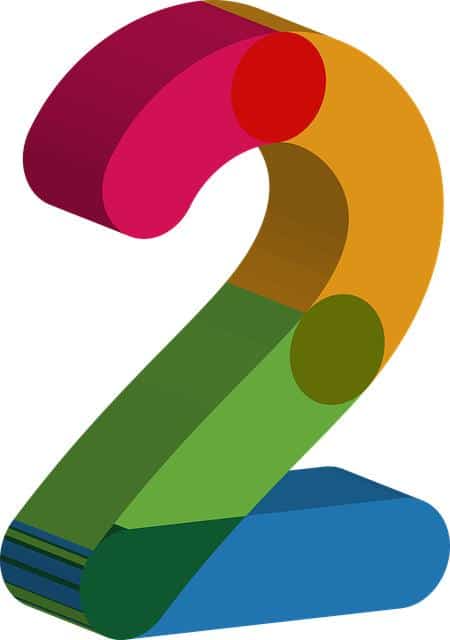 Let's say you are targeting a 4% portfolio yield. Then you know it takes $150,000 of investment to make 500 a month in dividends.
I don't know about you. But most of us don't, have that kind of cash lying around.
What does it mean? Well, it means folks like you and I have to save money each month. Then put the savings to work by investing in dividend stocks on a regular basis.
So, look at your budget. And see how much you can allocate to dividend stock investments.
Whether it's $50 a month. Or, $5,000.
Set a monthly number and stick to it. Use any raises or bonuses you receive. To increase your monthly investment whenever you can.
What is the magic formula? It is to make more and spend less.
That's the formula to increase your monthly investment. And get to the investment required to make 500 in dividends.
Here are several suggestions to make more and spend less…
Make More, Save More Means More To Invest
Get the highest-paying job you can. To do so, use MyPerfectResume. And put the "best you" on paper.
Next, do a side hustle for a little extra cash. One way is to take consumer surveys.
Not only will you make some money. But it's kind of fun too. You can do so through Survey Junkie.
Finally, save on all of your online purchases. For this, I like the cash rebate app from Rakuten.
Get cashback on all of your online purchases. AND get an extra 10 bucks just for signing up and making your first purchase.
Sign up with Rakuten right here.
Okay. Ready or not. We are heading to the next step in the process…
Step 3: Reinvest All Dividends Received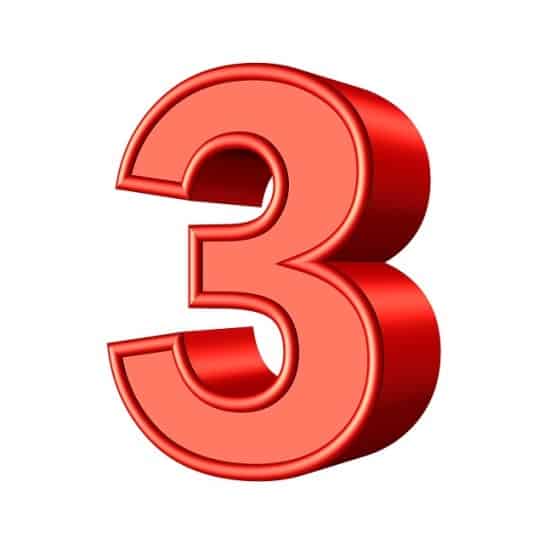 You won't be making $500 a month in dividends right away. But, you will be receiving dividends. Starting shortly after you buy your first dividend stock.
Remember what I said. Making money from dividends is a process. Or, a journey. Not a destination.
And receiving regular dividends is a fun part of the journey. No matter how big or how small!
So, to reinvest dividends, you have 2 choices.
First, you can instruct your broker to automatically reinvest your dividends. Right back into the stock that paid them.
I used this approach for many years. When I was younger and building my dividend portfolio.
Furthermore, if you are just getting started investing. And you need a stockbroker to start investing in dividend stocks.
Then, I suggest Webull. I have a Webull account myself.
It's easy to sign up. And costs nothing. Going forward, all of your share trades are free.
Plus, the Webull app has some excellent research features. In case you want to use it to find even more great dividend stocks.
Now, back to dividend reinvestment. Because you have a second choice.
Aside from automating dividend reinvestment. You may let your dividends accumulate in cash.
Then, add them to your regular, recurring investments. By hand-selecting which stocks those dividends will be reinvested in.
Either method of dividend reinvestment is fine. Just be sure to do so.
Don't start spending those dividends just yet. While you are in the early stages of your dividend investing journey.
Save them for early retirement! Then you can spend them.
Finally, let's look at step 4…
Step 4: Monitor The Stocks In Your Dividend Portfolio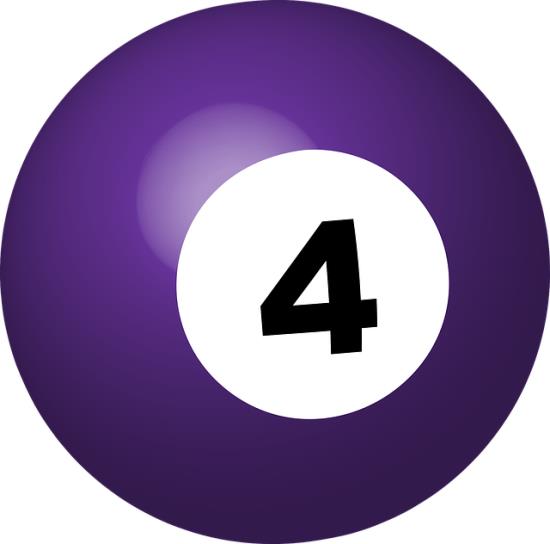 No matter how many dividend stocks you choose to own. It's a good idea to keep an eye on them.
If you have done a good job with step 1: selecting high-quality dividend stocks to invest in. Without taking on too high of dividend yields.
Then monitoring your portfolio is not a big deal. Since your companies will continue to pay regular dividends like clockwork.
On the other hand, it's a good idea to keep your eyes and ears open. And make sure none of the companies are getting into financial trouble.
In addition, don't let any single stock become too big. Thus, spread your investments equally across several stocks.
That is called diversification.
And it will keep any one of your stocks that get into financial difficulty. From causing a big problem in your dividend stock portfolio.
Okay. Step 4 is completed. If this 4 step plan seems like too much work. Consider investing in an exchange-traded fund (ETF) that pays dividends.
Otherwise, that's all I have for today.
Allow me to recap with a summary…
How Much Do I Need To Invest To Make $500 A Month In Dividends?
To calculate the investment needed to make 500 a month in dividends…
First, calculate your weighted average portfolio dividend yield. Then divide the result into $6,000.
Then, work the 4 step process to make $500 a month in dividends. The 4 steps were:
Identify and invest in high-quality dividend stocks
Invest new money into those stocks regularly
Reinvest all dividends received
Monitor the stocks in your dividend portfolio
And don't forget. Enjoy the journey. Because making money off dividends is fun!
More Reading About Earning 500 Of Monthly Dividend Income
My Favorite Resources For Building $500 Monthly Dividend Portfolios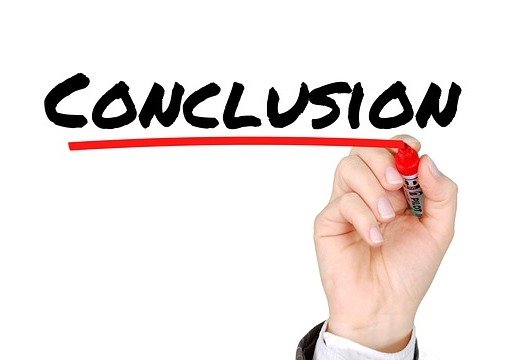 Author Bio, Disclosure, & Disclaimer: Please join me (Tom) as I try to achieve my goals, find my next place to live, and make the most of my money. However, I am not a licensed investment adviser, financial counselor, real estate agent, or tax professional. Instead, I'm a 50-something-year-old, early retired CPA, finance professional, and business school teacher with 40+ years of DIY dividend investing experience. I'm here only to share my thoughts about essential topics for success. As a result, nothing published on this site should be considered individual investment, financial, tax, or real estate advice. This site's only purpose is general information & entertainment. Thus, neither I nor Dividends Diversify can be held liable for losses suffered by any party because of the information published on this website. Finally, all written content is the property of Dividends Diversify LLC. Unauthorized publication elsewhere is strictly prohibited.
How much do I need to invest to make 500 a month in dividends explained