7 Tips For Happiness In Retirement
We all want to retire happy. That's tough to argue with even though happiness is different for everyone.
I read a very interesting article about retiring happy at GenYMoney a few weeks back that inspired me to write this article.
The blogger, known as GYM, wrote:
"How I Plan to Retire Happy by Including These 6 Things"
GYM'S RETIRE HAPPY ARTICLE
GYM is a millennial that is super focused on achieving FIRE. That stands for financial independence retire early. And she wrote about the 6 things she wanted to achieve in FIRE to be happy.
Essentially it was an article about her future self. It was a vision for a future of abundance. And living her brand of FIRE.
I've never been much on documenting specific goals for myself. They are just too confining for me. But I have always had a vision for the future.
I live by the saying "if you can envision it, you can achieve it. And that's pretty much how I have approached my life.
WHAT'S UP WITH RETIRING HAPPY?
As I read her article, I thought that GYM is envisioning for herself exactly what I am living right now. You see she's about 20 something years younger than me. She's working to achieve FIRE, like I was 20 to 30 years ago.
I'm living her vision, because in many respects I had a similar one. So I thought it would be interesting to grade myself on her 6 things for retirement happiness.
Having declared my financial independence several years ago at the age of 48, how am I doing?
Have I retired happily? How do I measure up right now to the standards GYM will be holding herself to in her years to come?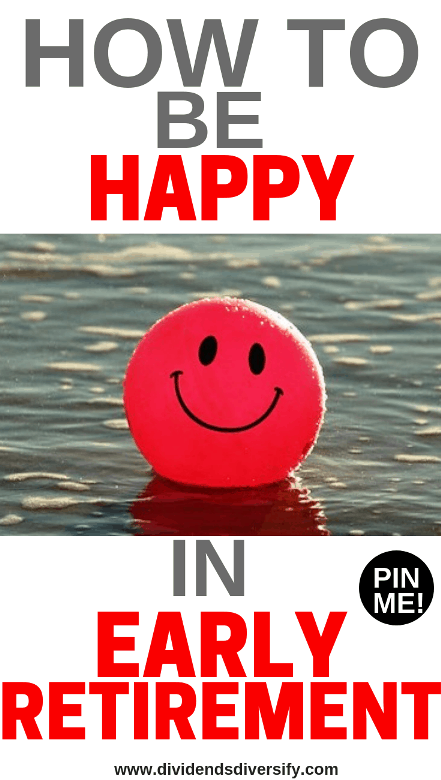 THE GRADING SCALE
Here is how I am going to grade myself in each area:
PASS – Achieving this goal and doing well at it
AVERAGE – Have made progress, but needs more work
FAIL – Doing lousy at this
RETIRE HAPPY-GOAL 1
GOAL – To not have to worry about finances and have enough income from investments so spending principle is not required
GRADE – PASS. We are doing fine here. The passive income from our investments more than covers our expenses. Both Mrs. DD and I work in encore careers that provide additional financial resources. Working is optional for us. Financially, we do not have to do so. We have started planning for "full-time retirement" living.
In addition, GYM desires to have enough money to have in-home care if necessary in her older years. Chronic, long term health and aging conditions are hard to budget for and very expensive if significant care is required.
This is where the question of how much is enough gets complicated. I think we have enough, but you never really know what the future will bring. We have elected not to purchase long term care insurance up to this point in time.
Related: Happiness money
RETIRE HAPPY-GOAL 2
GOAL – Have a life full of purpose, abundance, and meaning
GRADE – PASS. I'm doing well here. It fits with my "never retire philosophy". Since turning financially independent, I have earned a master's degree in accounting, teach part time at a local university and have started this personal finance website, Dividends Diversify.
As far as I'm concerned, I have plenty of purpose and meaning in retirement. There is not a day where I wonder what to do with my time.
RETIRE HAPPY-GOAL 3
GOAL – Exercise regularly and eat well
GRADE – AVERAGE. This is a hard one for me to grade. When I was in my 20's and 30's, I bicycled thousands of miles and jogged several half marathons. To do this I also ate pretty well.
I just don't have the interest in or physical stamina for that type of extreme exercise anymore. I walk regularly, jog occasionally, stretch and do some light weights or planks. We do day hikes in the mountains when we go on vacation.
My nutrition is just ok. I do not enjoy cooking so I eat a lot of prepared foods, but avoid "fast food". Certainly, I could do better. But overall, I do maintain a normal weight and good fitness for a person of my height and age.
RETIRE HAPPY-GOAL 4
GOAL – Calm the mind; focus on the present; Be in the moment
GRADE – FAIL. Okay, I'm a disaster here. I worry about everything that could go wrong in the future. And my mind mulls over all of my failures of the past.
The only think I can say is that by living a life with purpose and meaning, my brain has less opportunity to look back and look forward.
Related: Feng Shui tips for good luck and wealth
RETIRE HAPPY-GOAL 5
GOAL – Cultivate interpersonal relationships
GRADE – FAIL. I am awful at this. I had lots of friends in high school and loved hanging out with them. But, I am really an introvert at heart. I do not enjoy spending a lot of time with others.
Mrs. DD is the exception. I'm not sure what I would do without her. I would have to develop a real social life I guess. I'm not unhappy about it, so I will just live in the moment here and not worry about it.
A man I worked with years ago used to say, "It's hard to make new, old friends." And I agree.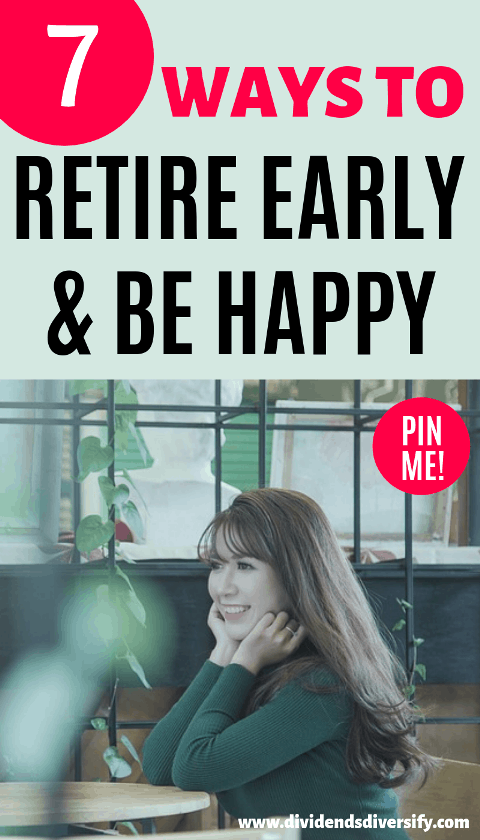 RETIRE HAPPY-GOAL 6
GOAL – Strike off my bucket list
GRADE – PASS. I've never exactly had a bucket list. More of a vision for the future that included teaching, writing and living in a more natural environment with access to the beauty of the outdoors for hiking, walking and other outdoor activities.
I have accomplished teaching and writing. We currently live in a beautiful neighborhood full of trees that is located in a very walkable town. Mrs. DD and I are now planning a future move to another part of the country with access to the mountains. This is a work in progress as we move toward "full-time" retirement.
RETIRE HAPPY-GOAL 7
GOAL – Do not live in fear of death or mortality
GRADE – PASS. I do not think about this very often, so I guess I pass. Most noteworthy, I do not fear death. I worry more about chronic health issues later in life.
HAPPY RETIREMENT-WRAP UP
That's my assessment of early retirement so far. I must say these represent some very rich affirmations for a life well lived.
What does retirement happiness look like to you? Are you planning to retire happy?