Financial Independence Resume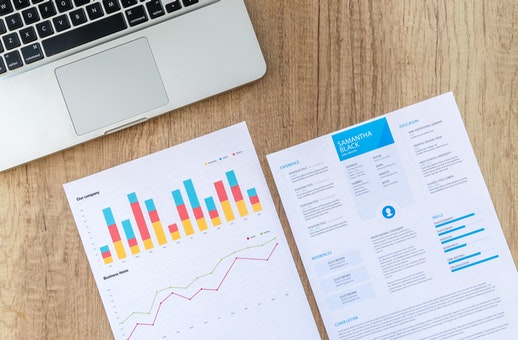 In the last article here at Dividends Diversify, I wrote about declaring my financial independence day.  5 years ago at the age of 48 I left my career of nearly 30 years and entered a new world.  A world called FIRE.  That stands for financial independence retire early.
How does a person learn about FIRE?   Like most things, you learn about FIRE from others, reading and on the job training.   Learning a little about FIRE based on my experiences is what this article is all about.
DREAM BIG & BUILD YOUR FINANCES
First of all, I didn't just wake up one day and quit my job.  Most importantly, achieving financial freedom from work was a process.
I dreamed about in my 20's

Read about in my 30's

Forgot about for a few years

Got serious about it again in my mid 40's
One of the few constants during these years was a consistent focus on building up our personal finances.  Work, savings, investments and passive income are what make financial independence a possibility.  Simple Money Man will tell you how to keep your finances on track and even take them to the next level right here:  My Finances Are On Track So What's Next?
MY GOAL
As a result, I had a pretty good FIRE goal and plan in place to achieve it.  Specifically, my goal was to teach accounting and business courses at the college level.  In addition, that goal is what shaped many of my activities once I exited the work place.
As I reflect on the last 5 years, I have built a financial independence resume.  Also known as a curriculum vitae (CV).  I write about this topic for two reasons.
I'm proud of what I have accomplished.  Not boastful, just proud

Perhaps it will inspire and help a few readers consider and achieve their own possibilities
First of all, I didn't have the educational credentials to teach.  Or any teaching experience.  So before leaving the full time work force, I applied for admission to several masters degree programs.  In addition, I applied for graduate assistant teaching positions at these same schools.
It was a long shot for me to become a graduate teaching assistant.  These positions are usually filled by traditional aged students.  They have just graduated with their bachelor's degree and are continuing on for their masters.  Fortunately, I didn't realize the long odds.  And some how I got awarded one of these jobs at a school I applied to.  The only catch was the school was a 5 hour drive from home.
After traveling so much for business, being away from home was not a big deal.  I rented an apartment and for 1 year and went back to school.  I was a full time student and part time graduate teaching assistant.  Furthermore, by working as a graduate teaching assistant, my tuition was free and I received a small hourly salary.  This made the out of pocket cost of living away from home manageable.  I also learned a lot by working with the full time faculty after being away from academia for so long.  I loved the whole process.  It was really fun and rewarding.
ACTIVITY – APPLY FOR PART TIME DREAM JOB
As the end of my masters degree program approached in the summer of 2014, I applied for part time teaching positions near home.  Most colleges and universities have part time per course opportunities for qualified applicants.  I was fortunate to get an opportunity for the fall of 2014 to teach my first class.  The first night of class was actually my 50th birthday.  Since then, I have taught part-time at the same University for almost 4 years.  Over the following years, I built my course load up to 2 classes per quarter or 8 classes per year.
ACTIVITY – MORE CREDENTIALS
When I wasn't teaching or preparing for classes, I rounded out my financial independence resume by getting two additional professional certifications.  For the accountants in the room they are the Certification in Management Accounting (CMA) and the Certification in Internal Auditing (CIA).  These certifications look good on my financial independence resume along with the CPA that I received a long time ago.
ACTIVITY – START A BLOG
Finally, I started this blog, Dividends Diversify in 2017.  I look at this blog as an extension of teaching.  Hopefully, readers learn something when they visit.  In fact, here's the blog's mission statement.
Dividends Diversify is a personal finance website with emphasis on building passive income by investing in dividend stocks.  The content on Dividends Diversify promises to entertain and educate the reader about building wealth and the pursuit of financial independence.
SUMMARY – FINANCIAL INDEPENDENCE RESUME
Masters Degree in Accounting

One year experience as a graduate teaching assistant

CMA and CIA professional certifications

4 years part-time teaching experience ( 20 courses taught – & counting)

Started the blog Dividends Diversify (about 60 blog posts written – & counting)
WRAP UP  – FIRE AND YOU
I'm really proud of what I have accomplished in FIRE.  However, it's not about me.  It's about you and what you can learn from my experiences.  What I have found is FIRE is not much different than other pursuits in life.
Consider the possibilities – dream big

Build up your personal finances

Set goals

Plan and complete the activities required to meet your goals

Enjoy the journey
Maybe you can build a financial independence resume too!  What do your financial independence dreams include?
BE SURE TO SUBSCRIBE
As part of your subscription to Dividends Diversify, you will get 20 wealth building and investment tips free!  In addition, never miss a new post.  I will send a weekly email to all subscribers with a link to the current weeks new content.  Last but not least, thanks for visiting.