A 5 Step Guide For Beginning Dividend Investors
It's easy to start dividend investing with little money. Please allow me to explain…
5 Steps To Start Dividend Investing With Little Money
Here's how I would suggest going about getting your start dividend investing in 5 simple steps:
Begin with a short-term focus on your budget
Open a brokerage account
Build your dividend portfolio
Create a dividend snowball effect
Monitor your dividend investments
Next, let's walk through each of these steps detailing dividend investing for beginners…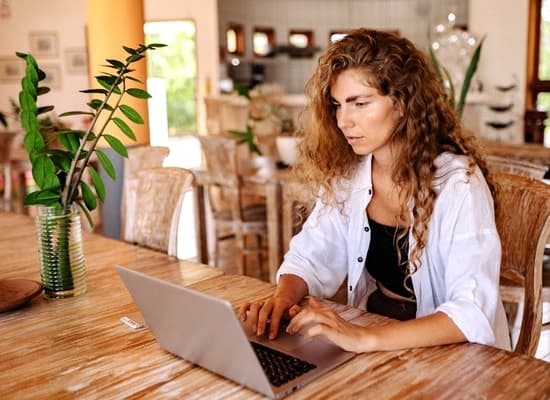 Disclosure: At no cost to you, I may get commissions for purchases made through links in this post.
Then as you move through your journey as a new dividend investor. More questions will certainly come up.
When they do, refer to our…
Complete Guide to How Dividend Stocks Work
But for now, let's get started on your journey to start making dividend payments! Here is step #1.
1. Begin With A Short-Term Focus On Your Budget
It's true. You do not need a lot of money to start dividend investing.
If having little money today is the problem. That's okay.
Because I'm encouraging you to take a look at your expenses. Dust off your monthly budget if you have one.
Think short-term. Focus on today, tomorrow, and next week.
Find a way to save as little as $5 or $10 a month. That's it.
Come up with a small amount of money each month. Then you will be dividend investing in no time.
Of course, more money is better. However, a little money is enough.
You can do it. And you will be glad you did. Because dividends from dividend stocks are worth it!
Next, move on to step #2…
2. Open A Brokerage Account
To buy and sell stocks or exchange-traded funds (ETFs), you need a brokerage account.
For this, I like the Webull app. It's easy to sign up. And best of all it's free.
First of all, there is no charge to open an account. And no commissions to buy or sell stocks.
Better yet, for a limited time, Webull is offering free stock. For anyone who opens and funds their account.
Furthermore, Webull allows investors to buy fractions of shares for as little as $5. That's right all it takes is 5 bucks to get started dividend investing.
So, open your account. And fund it with a few bucks.
You can do this through an electronic transfer from your bank account. And do so right from the comfort of your couch. With your smartphone in hand.
Thus, with a little money for dividend stocks carved out of your monthly budget. Also, a brokerage account. You are now ready to start dividend investing.
We talk more about getting started in step 3…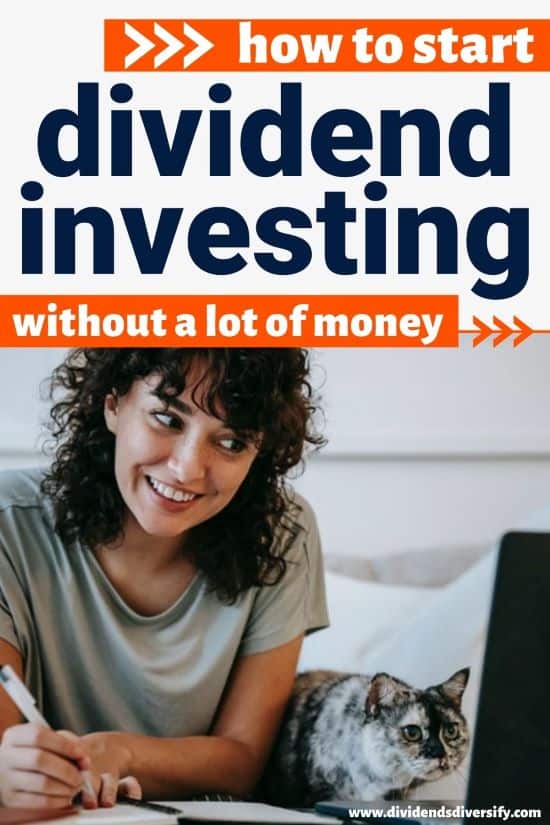 3. Build Your Dividend Portfolio
Here are the two best ways to build a dividend portfolio as a beginner.
First, through ETFs that focus on dividend investing. And one ETF is all you need as a beginner.
Or second, by investing in individual dividend stocks of your choosing.
Let's talk about each of these options…
Exchange-Traded Funds (ETFs)
First of all, an ETF holds a basket of stocks. Furthermore, there are many different types of ETFs. With vastly different investment objectives.
So, you want to choose an ETF that focuses only on dividend stocks. Then, with one single purchase of shares, you have a diversified dividend portfolio.
Individual Dividend Stocks
However, many dividend investors prefer choosing and buying individual stocks. And you can too. By building a beginner's dividend portfolio.
To take this approach, I suggest focusing on Dividend Aristocrats.
They are stocks of companies in the S&P 500 stock market index. And have paid increasing dividends every year for at least 25 years in a row.
Aristocrats are considered dividend growth stocks. Because they raise their dividends every year.
Some examples of Dividend Aristocrat stocks include:
Coca-Cola (KO)
Clorox (CLX)
Johnson & Johnson (JNJ)
Realty Income (O)
Target (TGT)
For anyone who wants to learn how to start dividend growth investing. Building a small portfolio of Dividend Aristocrats is a great place to start.
Furthermore, if you want to pick stocks. Rather than start dividend investing through an ETF.
There is no shame in getting a little help from an investment service. There are 2 that I like and use.
First, the Simply Investing Report & Analysis Platform is an interactive database. Providing the latest dividend metrics for hundreds of dividend stocks.
Also, Simply Investing provides dividend stock investing recommendations. So you buy the right stocks. And buy them at the right price.
Second, the Motley Fool Stock Advisor is another excellent service. With Motley Fool, you get their top stock recommendations delivered to your inbox every month.
Then, once you decide how to build your dividend portfolio. And what specific ETF or individual stocks to invest in…
Place Your Order
Just place your order. And you are officially a beginning dividend investor.
If there is any question on exactly how to place an order to buy stock. Just ask your broker. Webull or whatever stockbroker you choose.
They will help you every step of the way. Then, once you know what you are doing. It only takes seconds to execute a stock trade.
Then, you are ready for step #4. In our 5 step plan for how to start dividend investing with little money…
4. Create A Dividend Snowball Effect
A snowball effect is something that starts small. But builds momentum over time becoming larger, and larger, and larger.
Just like a snowball rolling downhill. Until it is an avalanche crushing everything in its path.
Thus, focus on creating your very own dividend snowball.
Here's how to do so…
Add New Money Every Month
However much you carved out of your monthly budget for dividend investing. Do it every month.
That's the first step in making a little money from dividends. And turning it into a whole lot of money over time.
Increase Your Monthly Investment When Possible
Then, whenever you can, increase your monthly allocation to your dividend portfolio.
For example…
If you get raise at your job. Allocate it to your dividend stocks.
Earn an annual bonus. Then add it to the stocks in your dividend portfolio.
Find a way to cut your expenses a little bit more each month. Then increase the monthly contribution to your brokerage account.
Automatically Reinvest All Dividends
Soon after investing in your first dividend stocks. You will start making a good amount of dividend income.
The key here is reinvesting your dividends received. Right back into your dividend portfolio.
Most noteworthy, I recommend instructing your broker to reinvest your dividends automatically.
By doing so, your broker will put the dividends right back into the shares that paid them. So, there is nothing for you to do.
When I first started dividend investing. Automatic dividend reinvestment was a smart choice for me.
And, I wouldn't do it any differently. Assuming I could do it over again today.
Enjoy Your Dividend Increases
By investing in Dividend Aristocrat stocks. Or, an ETF that holds them.
Your stocks will increase their dividend per share. Usually, on an annual basis.
Again, nothing for you to do here. It's just like getting a raise at your job. Because you get paid more money.
And in the case of dividends. More money for doing absolutely nothing. That's my idea of a passive income stream!
Maintain A Long-Term Perspective
On one hand, I want you to have a short-term focus on your monthly expenses. By going through them with a fine-tooth comb. And finding a little money for your dividend investing strategy.
That is the short-term aspect of this 5 step plan for how to start dividend investing without much money.
On the other hand, I want you to have a long-term perspective. As it pertains to your dividend stocks and your dividend portfolio.
Why?
Because dividend investing is not a get-rich-quick scheme. No way.
It takes time and patience to build up your dividend income to $100, then $500 per month, growing to $1,000 in monthly dividend income, and even more!
Since the amount of money to be made from dividends? It is unlimited!
Okay. There are my top tips for step #4: building your dividend snowball.
Next, with your dividend income growing. You are ready for step #5…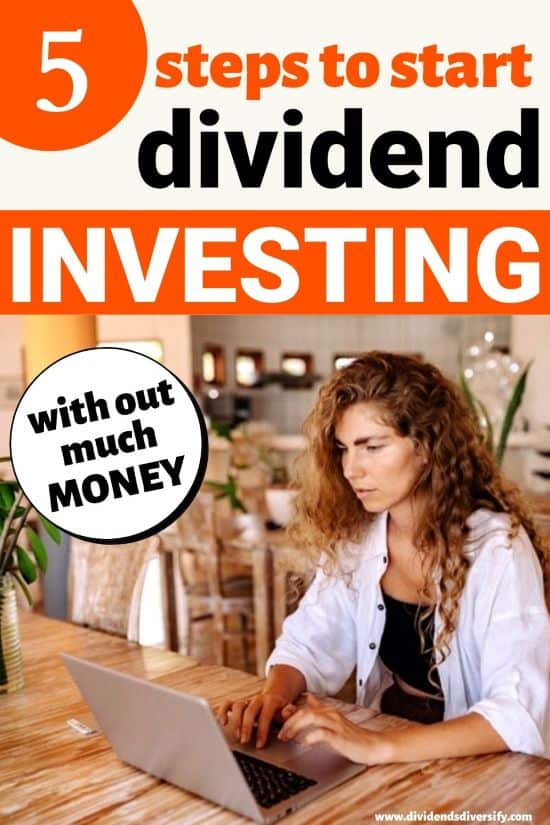 5. Monitor Your Dividend Investments
Dividend investing is a fairly passive activity. Especially if you go with a dividend-paying index fund or ETF.
If that's the case, you can mostly ignore my next 2 points. On the other hand, if you choose to invest in individual dividend-paying stocks.
You should…
Keep An Eye On Your Dividend Stocks
By choosing Dividend Aristocrats, you are investing in companies that have long track records of financial success.
On the other hand, companies can stumble. And you can lose money on dividend stock investments if you aren't mindful.
So, once or twice a year, check on the stocks you own. And make sure the reasons you bought the stock in the first place still exist.
Fine-Tune Your Dividend Portfolio
Next, look at the overall value of your dividend portfolio. And the size of each stock within it.
The main point here is to not let any single stock become too large a piece of the pie.
For example, if you own 5 dividend stocks. One stock should not make up more than say 30-40% of the total value of the portfolio.
If that's the case. Sell some of it.
Then take the cash generated from the sale. And put it in one or more different dividend stocks of your choosing.
Okay. That completes our 5 step plan for a beginning dividend investor with little money.
Do it right and stick with it long enough. Then you can get rich off dividend stocks.
Regardless of your goal, let me offer a few parting thoughts…
5 Step Plan For A Beginning Dividend Investor With Little Money
It doesn't take a lot of money to start dividend investing. As little as $5 a month will do it.
Just follow these steps:
Start with a short-term focus on your budget
Open a brokerage account
Build your dividend portfolio
Create a dividend snowball effect
Monitor your dividend investments
This is exactly how to invest in dividend stocks with little money. And it's exactly how I went about it when I was getting started.
Finally, if you have questions. Or, want to dive deeper to improve your dividend investing knowledge and skills.
Then, check out one or more of our dozens of…
Helpful Dividend Investing Guides
Hopefully, you can find the perfect article.
To level up your dividend investing game. And to make your fortune from dividends!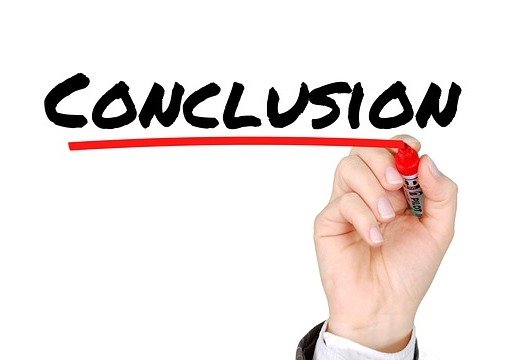 Disclosure & Disclaimer: I am not a licensed investment adviser, financial adviser, or tax professional. And I am not providing you with individual investment advice, financial guidance, or tax counsel. Furthermore, this website's only purpose is information & entertainment. And we are not liable for any losses suffered by any party because of information published on this blog.
How To Start Dividend Investing With Little Money