VYM: Just 1 of Several Vanguard Dividend ETFs To Consider
I rarely write about mutual funds and ETFs like VYM. That is because I spend most of my time analyzing and investing in individual dividend-growth stocks.
Today, I'm going to make an exception. And discuss one of my favorite investments.
This investment option is one of the best exchange-traded funds with high dividends. It is an excellent choice for beginners and experienced investors alike.
It is the Vanguard High Dividend Yield ETF. This ETF trades on the New York Stock Exchange (NYSE) under the stock ticker symbol VYM (NYSEARCA: VYM).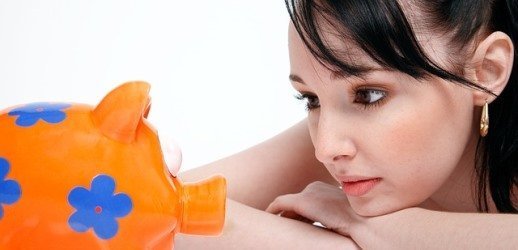 Disclosure: At no cost to you, I may get commissions for purchases made through links in this post.
If you are not interested in picking individual dividend stocks, VYM is an excellent alternative. Here are the highlights from my review.
VYM Review: Fact Sheet & Summary
First, a quick fact sheet and summary from this article about the Vanguard High Dividend Yield ETF – VYM:
Moderate dividend yield usually between 2.5%-3.5%
Potential for 5-7% annual dividend growth
Diversification among more than 400 dividend stocks
Low cost
Low initial investment requirement
VYM Review: Is VYM A Good Investment?
I have owned VYM for many years and believe it is a good investment.
First, the VYM ETF provides consistent dividend income now. And attractive dividend growth for increasing dividend income in the future.
Furthermore, the fund is an excellent way to participate in the gains from the U.S. stock market through a large diversified basket of blue-chip dividend-paying companies.
Finally, VYM is a good alternative for dollar cost averaging. Specifically, investing a fixed amount regularly.
Next, let's circle back and ensure we agree about how ETFs function.
Definition Of An ETF
Starting with the basics, I will summarize the definition of an ETF from Investopedia…
An exchange-traded fund (ETF) is a collection of securities, such as stocks, that tracks an underlying index.
An ETF is called an exchange-traded fund since it is traded on an exchange like an individual stock. The price of an ETF's shares will change throughout the trading day as the shares are bought and sold on the market.
Open-end mutual funds are similar to ETFs. They are also a collection of securities. However, they trade only once per day after the markets close.
As a result, investors need a brokerage account to purchase shares in an ETF. The online platform, Webull, is an excellent option. For a limited time, they offer free stock shares when you sign up. It's like free money.
To learn more, you can read my review of the Webull platform. Or, sign up right here.
ETF Further Explained
By making one small investment in your brokerage account, you get immediate ownership of many dividend stocks rather than just one.
So VYM provides instant diversification. That is 1 of the advantages of investing in Vanguard ETFs. It is also 1 of the major differences between buying a single stock versus an ETF, like VYM.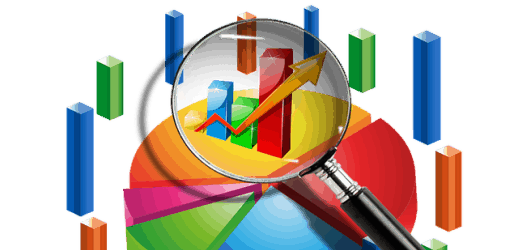 Now that we know about ETFs let's do our investment research. And dig into today's VYM ETF review.
VYM Tracks An Index
As our ETF definition mentions, ETFs track an underlying index. VYM tracks the FTSE high dividend yield index.
Tracking an index is a passive form of investing.
The FTSE index comprises US-based stocks characterized by higher-than-average dividend yields.
VYM ETF Overview
I think the definition and explanations indicate what we are getting into. But let's head to Vanguard and see what they say about their ETF.
Vanguard states that VYM:
Seeks to track the performance of the FTSE High Dividend Yield Index, which measures the investment return of common stocks of companies characterized by high dividend yields.
Provides a convenient way to track the performance of stocks that are forecasted to have above-average dividend yields.
VYM Holdings
VYM stock holdings include about 400 individual dividend stocks. That's right; you get hundreds of dividend stocks with one single purchase.
The 10 largest holdings comprise a significant percentage of the fund's assets. So, by looking at the largest stocks in the portfolio, we can get a pretty good feel for VYM overall.
However, I will expand the VYM ETF holdings table to 20 stocks. Looking at this number of VYM holdings will give us a good understanding of the ETF.
Furthermore, reviewing ETF holdings is a good way to identify ideas for a dividend stock portfolio. That is if you want to pick and invest in individual stocks.
So, here are some of VYM's most significant holdings. For the dividend stocks I cover here at Dividends Diversify, I have linked them to my most recent stock analysis for the company.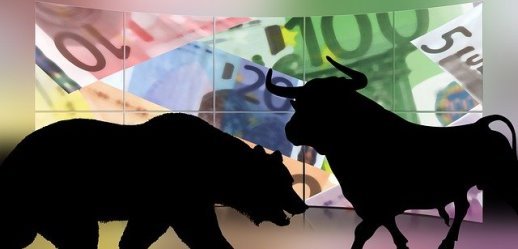 Table 1: VYM Selection Of Top Holdings
Selection of 20 Large VYM ETF holdings
One of my favorite utility stocks, NextEra, isn't listed above.
So, out of curiosity, I scanned through all of the VYM holdings. Why?
To see if this Vanguard ETF contained any other dividend stocks that I have reviewed on this site. I came across a few and listed them here for your reference.
You can get the latest information on all of VYM's holding here.
And while I was looking through the list of stocks, I noticed something else.
What is that?
Well, plenty of Dividend Kings are represented in this high dividend yield stock portfolio. Dividend Kings and Aristocrats are those rare and special companies that have increased their dividends for many consecutive years.
All The Facts About VYM Dividends
Dividends are very important to me. So, next up, let's cover all the facts and figures about VYM's dividends.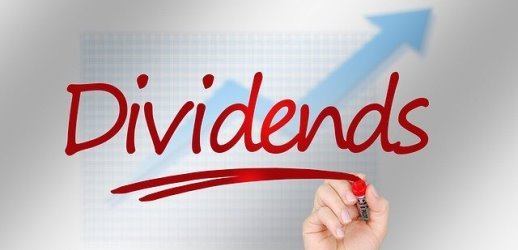 When making a stock investment for passive income, I make sure to know everything necessary about the dividends and how they work for an investment holding.
So, let's go through the details…
VYM Dividend Yield
The fund's annual dividend yield typically ranges between 2.5% and 3.5%. Stock market volatility can change this quickly. So, checking the current yield before purchasing is a good idea.
Some investors might argue that VYM does not pay high dividends as the fund's name implies. And I agree. The ETF has a moderate dividend yield, in my opinion.
I'm not sure there is an exact definition of high dividend yield. Anything over 5% is a high dividend yield to me.
I prefer dividend yields in the 3-5% range. So, the VYM dividend is usually close to my preferred "sweet spot".
When Does VYM Pay Dividends?
VYM does not make monthly dividend payments. It pays dividends quarterly or 4 times per year.
Which months does it pay? It is a good question if you are trying to plan your dividend income calendar.
Based on my experience, the stock's dividends are paid during March, June, September, and December. The payment is usually made during these months' 3rd or 4th week.
As an investor in the Vanguard High Dividend Yield ETF, you must complete your purchase before the ex-dividend date to receive the next dividend. VYM's ex-dividend date falls several business days before the dividend payment date.
The ex-dividend date and VYM dividend payment date are slightly different each quarter. So, it's best to check Vanguard's website for the exact date of each dividend.
Also, note each quarterly VYM ETF dividend payout is a different amount. The payout depends on which companies in the fund are paying their dividends, and when.
Do you need the same cash payout each quarter? Or do you need to receive dividend payments every month?
If yes, please note that VYM does not provide the same cash payment each quarter. Nor does VYM pay monthly dividends.
These can be important considerations for those who use dividends for living expenses. Or want to build a steady stream of passive income for financial independence.
But don't be discouraged. There are easy ways to generate monthly dividend income.
Next, we will look at VYM's dividend history. Using the annual dividend payments since the ETFs inception for our review.
VYM Dividend History
The dividend history will provide insight into the consistency of dividend cash flow from all VYM stock holdings.
The Vanguard High Dividend Yield ETF began operations in November 2006. So, we will start our historical VYM dividend history review in 2007. The fund's first full year of operation.
Table 2: VYM Dividend Payout Per Year
| | |
| --- | --- |
| Year | Dividends Per Share |
| | |
| 2007 | $1.36 |
| | |
| 2008 | 1.44 |
| | |
| 2009 | 1.17 |
| | |
| 2010 | 1.09 |
| | |
| 2011 | 1.33 |
| | |
| 2012 | 1.59 |
| | |
| 2013 | 1.75 |
| | |
| 2014 | 1.91 |
| | |
| 2015 | 2.15 |
| | |
| 2016 | 2.21 |
| | |
| 2017 | 2.40 |
| | |
| 2018 | 2.65 |
| | |
| 2019 | 2.84 |
| | |
| 2020 | $2.91 |
| | |
| 2021 | $3.10 |
| | |
| 2022 | $3.25 |
Annual VYM Dividend Payout Per Share Since Inception
You can get the most recent information on the fund's distributions here.
I think it is interesting that the dividend payment decreased in both 2009 and again in 2010. This was due to the financial crisis, global recession, and bear market in stocks those situations created.
Many companies were forced to reduce their dividends to conserve cash during that time. As a result, the VYM dividend payments went down too.
I suspected we would see a pause in dividend growth during 2020 or 2021. As a result of the short-lived pandemic-induced recession. But fortunately, I was wrong about that!
VYM Dividend Growth Rate
Now let's take the annual VYM dividend payout and discuss the dividend growth rate.
With a moderate dividend yield, I would certainly like solid dividend growth. Why? Because dividend yields and dividend growth normally have an inverse relationship.
VYM's dividend growth rate reflects many things that have happened in recent history. And the impact history has had on the fund's holdings, all of which are stocks that pay dividends.
We have the bust years represented from the 2007-2009 bear market factored into the long-term growth rate.
Then, a more robust economy. And rising corporate profits that were partly fueled by the corporate tax cuts enacted in 2018. Also, employment and consumer spending hitting record levels.
Finally, future economic events will surely impact dividend growth moving forward.
So, for my planning purpose, I'm going to assume VYM dividend growth will be in the 5-7% range for future years. Some years will be better, while some years will be worse.
Overall, VYM's current dividend and projected dividend growth are a fairly decent combination.
VYM Performance: Total Return
As I have mentioned, VYM started operating in November 2006. According to Vanguard, the ETF has returned more than 8% yearly since its inception through the end of 2022.
You can get the most up-to-date performance information here.
November 2006 was near a stock market peak. And less than a year later, one of the worst bear stock markets began.
Considering that the Vanguard High Yield Dividend ETF started near the market's peak and right before a bear market tells us something.
And what is that?
No matter when you invest in stocks or ETFs for dividends, invest for the long term, stay diversified and your results will likely be okay.
VYM Expense Ratio
Here is an area where ETFs in general and Vanguard specifically shine. That is the area of low costs, represented by the VYM expense ratio.
How is that? Well, VYM's expense ratio is a super small .06%.
In other words, if you have a balance of $1,000 in VYM for the year, Vanguard will charge you only 60 cents.
If you buy VYM through a Vanguard brokerage account, the commission on the trade is free. On the other hand, if your brokerage account is with another firm, their standard ETF trading commissions will apply.
So if you are interested in VYM, one of the cheapest ways may be to buy it through your existing Vanguard account. Or open a new Vanguard account before purchasing.
On the other hand, many brokerage firms have now implemented free stock trading. I use Webull to trade stocks for free.
And for a limited time, Webull is offering free stock when you sign up and fund your account.
Valuation: Is VYM A Good Buy?
I will use a single-stage dividend discount model to judge VYM's value. The single-stage dividend discount model considers a couple of the factors I have discussed thus far. Those being:
The current annual dividend payment
Projected dividend growth
And 1 new point to bring up. My desired annual return on investment.
Using these assumptions, the dividend discount model tells us the stock is trading near its fair value. As of the time of this update.
Regardless of VYM's current value. I think it is best to invest small amounts in VYM each month.
In some months your VYM purchase will represent a better value. Offsetting the times when it is not. This is known as dollar-cost averaging.
More on investing small amounts regularly in a moment. But first, a couple more important questions to address about VYM.
Is VYM Tax Efficient?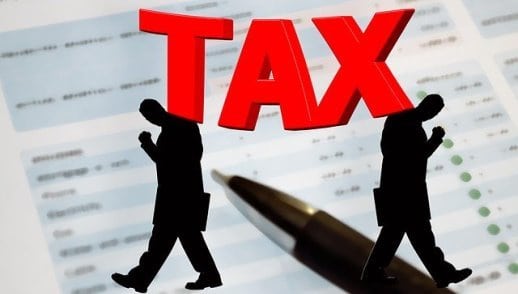 The best way to minimize taxes is to hold VYM in a qualified retirement account. Such accounts, like an IRA, are great for the tax benefits they provide.
In contrast, holding VYM in a taxable investment account means paying income taxes on the dividends paid. Fortunately, dividends receive preferential tax treatment. They are taxed at lower rates than ordinary income.
VYM is a passively managed index fund. As a result, stock trading is kept to a minimum. This reduces exposure to capital gains taxes.
Overall, ETFs like VYM are fairly tax efficient.
However, everyone's tax situation is different. And tax laws change frequently. So, it is best to consult your tax advisor for advice about your tax situation.
VYM Minimum Investment Requirement
To start investing, an investor must buy at least a fractional share in an ETF. This means you can get started without a lot of money.
More About ETFs With High Dividend Yields And ETF Investing
Before we conclude, let's cover a few other related topics. First up, a discussion about high-paying dividend ETFs offered by other investment management companies.
But there's more, so here's an outline of the topics to come…
Comparison of VYM to other dividend-paying ETFs
Other Vanguard investment reviews from Dividends Diversify
Dividend ETFs versus individual dividend stocks
A case study: How I use VYM in my investment portfolio
How to start investing in VYM as a beginning investor
How VYM can compound a little money into a lot
After that, I will wrap up and conclude. But now, let's move through these important topics.
VIG vs. VYM vs. DGRO
There are several other exchange-traded funds with high dividends that you might consider.
Vanguard has a similar high-dividend ETF fund called Vanguard Dividend Appreciation ETF (NYSE: VIG). It favors dividend stocks with lower dividend yields but faster dividend growth than VYM.
iShares, by Blackrock, offers the iShares Core Dividend Growth ETF (NYSE: DGRO). I think it more closely resembles VIG with a lower dividend yield and higher potential dividend growth.
But let me be honest, ETFs like VYM, VIG, and DGRO are low-cost, passively managed investment products. And there is nothing wrong with that.
But they are very similar. ETFs in this area are commodity-type products.
Next, I want to point out some other Vanguard dividend-paying ETFs.
Other Vanguard Investment Reviews
Now you have read about VYM. After thinking about it, maybe VYM does not meet your investment objectives. That's for you to decide.
But, just in case you are still looking for that perfect investment, check out these other Vanguard investment reviews I have prepared.
All of them are about dividend-paying ETFs.
Table 3: Vanguard ETF Investment Reviews
3 Vanguard Investment Reviews From Dividends Diversify
Next, a brief discussion about the pros and cons of dividend ETFs versus individual stocks.
Dividend ETFs Vs. Individual Stocks
What is the main advantage of high-dividend ETFs versus selecting individual dividend stocks?
It is the instant diversification an investor can have with a single purchase. Furthermore, there is no need to spend time researching and choosing the individual dividend stocks to invest in.
The primary disadvantage of dividend stock ETFs versus individual stocks is that the ETF will contain some stocks that may be poor investments.
With hundreds of stocks included, not all of them are great companies. Nor will all of them be high-performing individual investments. With individual stocks, you can ensure each one is a good dividend stock.
Things like a company's prospects. Also, stock valuation and dividend safety are very important when stock picking.
I use the Simply Investing Report for high-quality individual dividend stock recommendations. In contrast, with an ETF you have to take the good with the not-so-good.
If you are interested in individual dividend stock recommendations, read my review of the Simply Investing report.
Next, you may wonder how I use VYM in my investment portfolio.
Maybe my approach will work for you. Maybe not.
But, it's usually a good idea to see what other investors are doing. Then, decide for yourself.
After all, it's your money! You should manage it wisely.
Furthermore, I use Personal Capital to manage my total financial picture online. It's free and easy to use. That's why I like it.
How I Invest in Vanguard's VYM ETF
I utilize VYM in my investment portfolio in 2 primary ways.
Tax-advantaged accounts:  I like VYM in my tax-advantaged self-directed IRA accounts.  Why?  Because of the diversification it offers.
Due to annual contribution limits for these accounts, they are smaller in size. I do not want 1 or 2 poorly selected individual stocks to damage the value of these accounts. So I invest in VYM for diversification.
Taxable accounts: I invest in VYM during market extremes. Either when the market is at all-time highs or in a bear market.
During these periods, I generally lack conviction about individual stocks. So I find it easier to buy VYM. It takes the decision-making of what stock to buy out of my hands. But it allows me to keep investing regularly.
And, as I just mentioned, I use Personal Capital to manage my entire financial picture. Both spending and investments. Personal Capital is a great tool. You can check Personal Capital out here.
Next, if you are an experienced investor, you can skip this next section. It addresses how to get started investing in VYM for beginners.
How To Invest in VYM As A Beginning Investor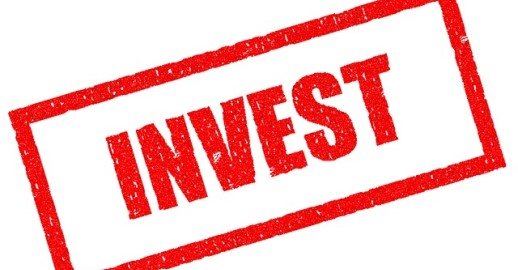 A couple of years ago, I got my millennial niece started in dividend investing. And I recommended VYM to her.
I sent her a $250 Christmas present to open an account electronically and instructions on how to do it. I think she had the account opened and made her first investment in VYM in about 15 minutes.
I still have the instructions I sent her in a text string. Here is what I advised her to do:
Go to Vanguard's website
Go to open an account
Open an individual account under general investing
Link it to your bank account so you can electronically transfer the funds
Sign up for the e-delivery of statements, and they waive the account application fee
Electronically transfer the money to the Vanguard account from your bank account
Place a market buy order to buy the number of VYM shares you wish to purchase
Elect to reinvest all dividends automatically
It's as simple as that. My niece officially became a dividend stock investor! And you too can buy just 1 share to get started.
On the other hand, you do not have to have an account with Vanguard. There are many other free stock brokerage account options. I use and recommend Webull.
And for a limited time, Webull is giving away free stock when you open and fund your account.
Think Long Term
Just be sure to stay invested over the long term. And add money to your shares consistently. Understand that if the stock market goes down, you will lose money in the short term.
There are no guarantees, but history suggests the odds are in the investor's favor. And, if you have a long-term perspective, investing in quality dividend stocks usually works out just fine.
How VYM Can Turn $50 into $150,000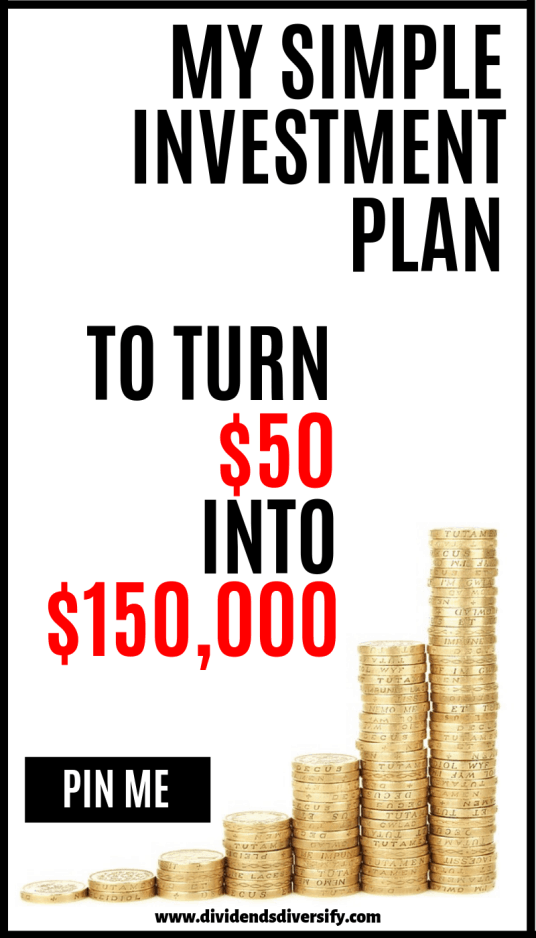 Here's an example of why you need to think long-term. And how you can turn $50 into $150,000.
Invest $50 per month into VYM
Earn an 8% annualized investment return
Disregarding income taxes and the benefit of reinvesting the dividends after paying the taxes, it will take about 38 years to turn a $50 monthly investment into $150,000.
This may seem like a long time. It can be done faster by reinvesting the dividends after paying your income taxes. But realize, over that time, you are only investing $23,000 to get $150,000 at the end.
Think of it this way. Saving and investing $50 per month is less than 2 bucks daily.
How To Find That $50 To Invest In VYM
We all have to spend money. Just be smart about it.
Do you need help finding that $50 to get started investing? Then, here are a couple of suggestions.
I like to save money when I have to spend it by getting cash back from Rakuten.
You should sign up for Rakuten to save money on every dollar you spend online. It's free to join, and they offer new members a $10 cash sign-up bonus!
Every little bit of savings counts. Savings are what feed your investments. Investing wisely is what builds wealth!
VYM Review Wrap Up
Okay. That's all I have on investing in VYM.
However, please allow me to provide additional resources for your dividend-investing journey before you go.
More Reading on Dividend ETFs And Dividend Investing
Resources From My High Yield Dividend ETF Toolkit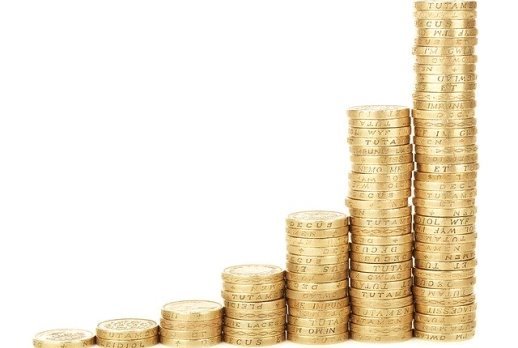 Author Bio: Tom Scott founded the consulting and coaching firm Dividends Diversify, LLC. He leverages his expertise and decades of experience in goal setting, relocation assistance, and investing for long-term wealth to help clients reach their full potential.
I own VYM and collect VYM dividends quarterly!
VYM Review: A High Yield Dividend ETF From Vanguard