Why I invest in VYM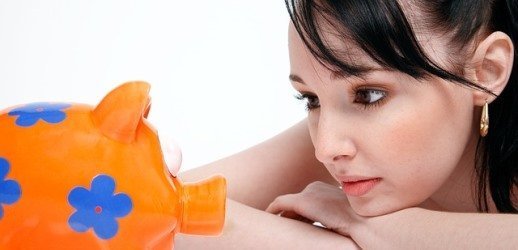 I rarely write about mutual funds and ETFs. That is because I spend most of my time analyzing and investing in individual dividend growth stocks.
Today, I'm going to make an exception. And discuss one of my favorite investments since it is an excellent option for beginners or experienced investors alike. It is the Vanguard High Dividend Yield ETF. This ETF trades on the New York Stock Exchange (NYSE) under the stock ticker symbol VYM.
If you are not interested in picking individual dividend stocks, VYM is an excellent alternative.
Affiliate Link Disclosure: I may get paid commissions (at no cost to you) for purchases made through links in this post.
Definition Of An ETF
Let's start with the basics. I will summarize the definition of an ETF from Investopedia…
An exchange-traded fund (ETF) is a collection of securities—such as stocks—that tracks an underlying index.
An ETF is called an exchange-traded fund since it is traded on an exchange just like an individual stock. The price of an ETF's shares will change throughout the trading day as the shares are bought and sold on the market.
You need a brokerage account to purchase shares in an ETF. The online platform, Webull, is an excellent option. They offer free shares of stock when you sign up. It's like free money.
To learn more, you can read my review of the Webull platform. Or, sign up right here.
Open-end mutual funds are similar to ETFs. They are also a collection of securities. However, they trade only once per day after the markets close.
ETF Further Explained
By making one small investment in your brokerage account, you get immediate ownership of many dividend stocks rather than just one.
So VYM provides instant diversification. And that is one primary difference between buying a single stock versus an ETF, like VYM.
VYM Tracks An Index
As our ETF definition mentions, ETFs track an underlying index. VYM tracks the FTSE high dividend yield index. Tracking an index is a passive form of investing.
The index is comprised primarily of US-based stocks that are characterized by higher than average dividend yields.
VYM ETF Overview
I think our definition and explanations indicate what we are getting into. But let's head over to Vanguard and see what they say about their own ETF.
Vanguard states that VYM:
Seeks to track the performance of the FTSE High Dividend Yield Index, which measures the investment return of common stocks of companies characterized by high dividend yields.
Provides a convenient way to track the performance of stocks that are forecasted to have above-average dividend yields.
Stock Holdings
VYM holdings include over 400 single dividend stocks. That's right; you get over 400 dividend stocks with one single purchase.
Related: Dividends Still Don't Lie – Book Review
The 10 largest holdings comprise nearly 30% of the fund. So, by looking at the top 10, we can get a pretty good feel for VYM on an overall basis. Here they are:
| | | |
| --- | --- | --- |
| Rank | Dividend Stock | % of Fund |
| 1 | JP Morgan Chase | 3.7% |
| 2 | Johnson & Johnson | 3.7 |
| 3 | Exxon Mobile | 3.3 |
| 4 | Procter & Gamble | 2.6 |
| 5 | Cisco | 2.5 |
| 6 | Verizon | 2.3 |
| 7 | Pfizer | 2.3 |
| 8 | Intel | 2.2 |
| 9 | Chevron | 2.2 |
| 10 | AT&T | 2.2 |
VYM Dividend & Dividend Yield
Over the past year, VYM has paid $2.69 per share in dividends. At the recent VYM stock price, the dividend payout translates to a 3.1% VYM dividend yield.
Some investors might argue that VYM does not pay high dividends as the fund's name implies. And I agree. 3.2% is a moderate dividend yield, in my opinion.
I'm not sure there is an exact definition of high dividend yield. Anything over 5% is a high dividend yield to me. I prefer dividend yields in the 3-5% range. So, the VYM dividend fits right in my preferred "sweet spot".
Dividend History
Let's look at the VYM dividend history now. It may provide some insight into the consistency of dividend cash flow we can expect by investing in the fund.
You should take note that VYM pays dividends on a quarterly basis. And, each quarterly payout is different. The payout depends on which companies in the fund are paying their dividends and when.
If you are in need of a consistent cash payout each quarter, VYM does not provide that. So we will look at the VYM dividend history on an annual basis. Here it is:
| | |
| --- | --- |
| Year | Dividends Per Share |
| 2007 | $1.36 |
| 2008 | 1.44 |
| 2009 | 1.17 |
| 2010 | 1.09 |
| 2011 | 1.33 |
| 2012 | 1.59 |
| 2013 | 1.75 |
| 2014 | 1.91 |
| 2015 | 2.15 |
| 2016 | 2.21 |
| 2017 | 2.40 |
| 2018 | 2.65 |
I think it is interesting to notice that the dividend payment decreased in both 2009 and again in 2010. This was due to the financial crisis, global recession and bear market in stocks those situations created.
During that time, many companies were forced to reduce their dividends to conserve cash. As a result, the VYM dividend payments went down.
VYM Dividend Growth Rate
Now let's take the annual VYM dividend payments and see what the growth rates look like. With a moderate dividend yield, I certainly want to see some growth.
| | | | | | |
| --- | --- | --- | --- | --- | --- |
| 1 Year | 3 Year | 5 Years | 7 Years | 9 Years | 11 Years |
| 10.3% | 7.2% | 8.7% | 10.4% | 9.5% | 6.3% |
The growth rates reflect so many things that have happened over recent history. We have the bust years represented from the 2007-2009 bear market factored into the 11-year growth rate of 6.3%.
And by looking at a 1-year growth of 10.3% we can see a lot. It reflects a booming economy and rising corporate profits that were partly fueled by the corporate tax cuts enacted in 2018.
For my planning purpose, I 'm going to assume VYM dividend growth will be in the 6-7% range for future years. Some years will be better, some years will be worse.
Overall, VYM's dividend yield of 3.2% and projected dividend growth of 6-7% is a nice combination.
VYM Total Return
According to Vanguard's website, VYM started operating in November of 2006. It has returned on average 7.3% per year since its inception.
November 2006 was less than a year before the last bear market in stocks started. Taking into account that the fund started near the peak of the market and right before a bear market tells us something.
And what is that? No matter when you invest in stocks, invest for the long term, stay diversified and your results will likely be okay.
VYM Expense Ratio
Here is an area where ETFs in general and Vanguard specifically really shine. That is the area of low costs.
VYM's expense ratio is a super small .06%. In other words, if you have a balance of $100 in VYM for the year, Vanguard will charge you only 6 cents.
If you buy VYM through a Vanguard brokerage account, the commission on the trade is free. On the other hand, if your brokerage account is with another firm, their standard ETF trading commissions will apply.
So if you are interested in VYM, the cheapest way is to buy it through your existing Vanguard account or open a new Vanguard account prior to purchasing.
VYM Valuation
I will use the single stage dividend discount model to judge VYM's value. The single stage dividend discount model considers several factors I have discussed thus far.
Current annual dividend payment – $2.649 per share
Projected dividend growth – 6.5%
My desired annual return on investment – 9%
Using these assumptions, the dividend discount model calculates the fair value of VYM to be $81 per share. This valuation is not too far off from where VYM has traded recently.
Minimum Investment Required
An investor has to buy at least 1 share in an ETF to get started investing. This means you can get started for less than $100.
VIG vs. VYM vs. DGRO
There are other options for dividends in the ETF universe.
Vanguard has a similar high dividend ETF fund called Vanguard Dividend Appreciation ETF (NYSE: VIG). It favors dividend stocks with lower dividend yields, but faster dividend growth than VYM.
Related: Read my VIG review
iShares, by Blackrock, offers the iShares Core Dividend Growth ETF (NYSE: DGRO). In my opinion, it more closely resembles VIG with lower dividend yield and higher potential dividend growth.
But let me be honest, ETFs like VYM, VIG, and DGRO are lost cost, passively managed products. They are very similar. ETFs in this area are essentially commodity-type products.
Dividend ETFs vs Individual stocks
The main advantage of high dividend ETFs versus individual stocks is the instant diversification an investor can have with a single purchase. In addition, there is no need to spend time researching and selecting individual dividend stocks to invest in.
The primary disadvantage of dividend stock ETFs versus individual stocks is that the ETF will contain some stocks that may be poor investments.
With hundreds of stocks included, not all of them are great companies nor will they will be high performing individual investments. When you select individual stocks, you can make sure each one is a good dividend stock.
So, you have to take the good with the not so good when investing through an ETF.
How I Invest in VYM
I utilize VYM in my investment portfolio in 3 primary ways.
Tax-advantaged accounts: I like VYM in my tax-advantaged self-directed IRA accounts. Why? Because of the diversification, it offers.
Due to annual contribution limits for these accounts, they are smaller in size. I do not want 1 or 2 poorly selected individual stocks to damage the value of these accounts. So I invest in VYM for diversification.
Taxable accounts: I invest in VYM during market extremes. Either when the market is at all-time highs or in a bear market.
During these periods, I generally lack conviction about individual stocks. So I find it easier to buy VYM. It takes the decision making of what stock to buy out of my hands. But it allows me to keep investing on a regular basis.
How To Invest in VYM As A Beginning Investor
Last year I got my millennial niece started in investing. And I recommended VYM for her.
I sent her a $250 Christmas present to electronically open an account and some instructions on how to do it. I think she had the account opened and made her first investment in VYM in about 15 minutes.
I still have the instructions I sent her in a text string. Here is what I advised her to do:
Go to Vanguard's website
Go to open an account
Open an individual account under general investing
Link it to your bank account so you can electronically transfer the funds
Sign up for e-delivery of statements and they waive the account application fee
Electronically transfer the money to the Vanguard account from your bank account
Place a market buy order to buy the number of VYM share you wish to purchase
Elect to automatically reinvest all dividends
It's as simple as that. My niece officially became a dividend stock investor! And you too can buy just 1 share or more.
Related: How to build a portfolio of blue chip stocks paying dividends
Webull
In case you do not have a Vanguard account and do not want to open one, Webull is another excellent option. For a limited time, Webull is offering free stock to those open an account today. It's free money.
Learn more about Webull in my comprehensive review of their online stock trading platform.
Or, sign up with Webull right here and start investing.
Think Long Term
Just be sure to stay invested over the long term. And add money to your shares on a consistent basis. Understand that if the stock market goes down, you will lose money in the short term.
There are no guarantees, but history suggests the odds are in the investor's favor. And, if you have a long term perspective, investing in quality dividend stocks usually works out just fine.
Turning $50 into $150,000
Here's an example of why you need to think long term. And how you can turn $50 into $150,000.
Invest $50 per month into VYM
Earn a 7.3% annualized investment return
Disregarding income taxes and the benefit of reinvesting the dividends after paying the taxes, it will take about 40 years to turn a $50 monthly investment into $150,000.
This may seem like a long time. It can be done a little faster by reinvesting the dividends after paying your income taxes. But realize, over that 40 year period, you are only investing $24,000 to get $150,000 at the end.
How To Find That $50
We all have to spend money. Just be smart about it.
Do you need help finding that $50 to get started investing? One way I like to save money when I have to spend it is by getting cashback from Ebates.
Take the cash you get each month from Ebates and invest it in VYM. It is a Win-Win situation.
You should definitely sign up for Ebates to save money on every dollar you spend. It's free to join and they offer new members a $10 gift card!
VYM Fact Sheet & Summary
Here is a quick fact sheet and summary from this article about Vanguard High Dividend Yield ETF – VYM:
Moderate dividend yield of 3%+
Nice dividend growth projected at 6-7%
Diversification among 400+ dividend stocks
Low cost
Low initial investment
Reasonably valued at recent prices
Related Investing Articles & Resources
Disclosure & Disclaimer
This article, or any of the articles referenced here, is not intended to be investment advice specific to your situation. I am not a licensed investment adviser, and I am not providing you with individual investment advice. The only purpose of this site is information & entertainment. We are not liable for any losses suffered by any party because of information published on this blog. See this site's Disclaimer and Privacy tab for more information.
I own VYM and collect VYM dividends quarterly!