Investment Ideas To Grow Your Wealth And Dividend Income
I hand-pick 7 dividend stocks from my dividend growth portfolio that deliver:
Current dividend income
Future dividend growth
Long-term stock price appreciation
Today, I want to share them with you and provide some additional resources to help you achieve financial freedom faster! Let's go.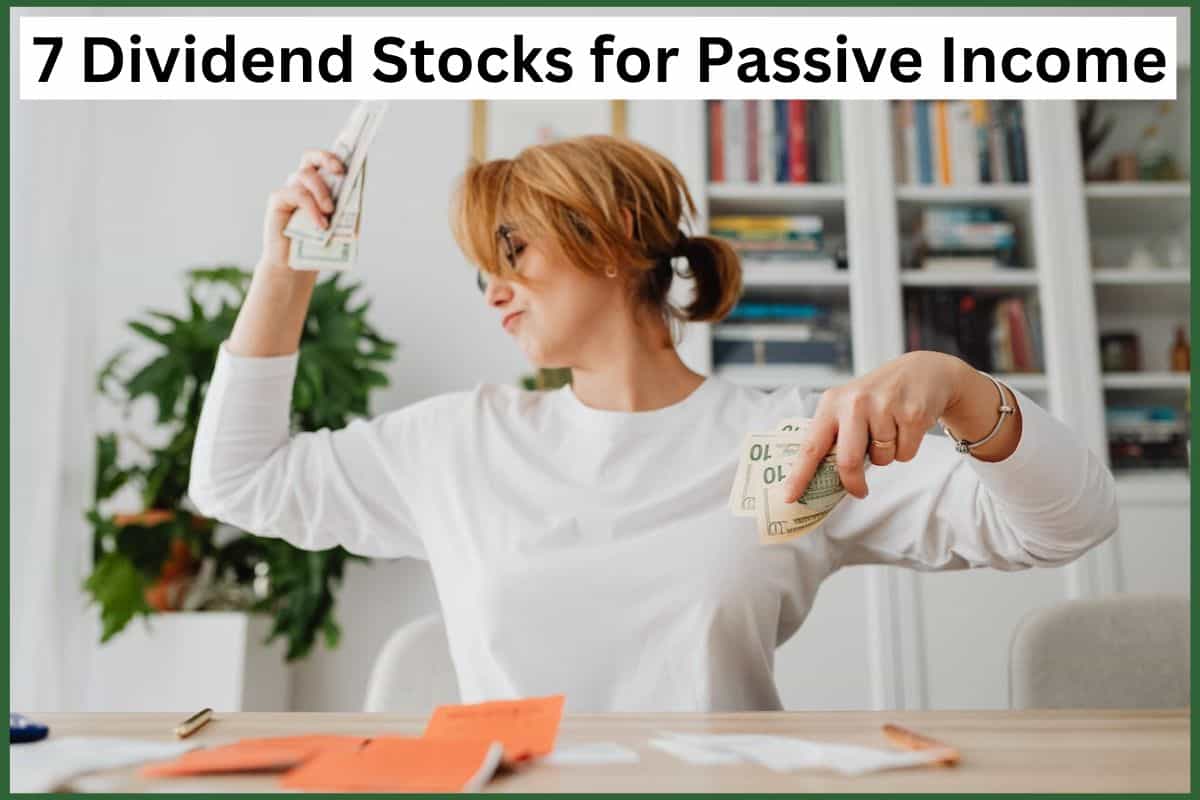 Disclosure: At no cost to you, I may get commissions for purchases made through links in this post.
1. Apple (AAPL)
Best known for the iPhone, Apple sells various technology products. The company's offerings include devices, software, services, accessories, networking solutions, third-party digital content, and practical technology applications (apps).
Apple stock appreciation has been nothing short of phenomenal. However, the dividend yield is typically meager since dividend yield and stock price are inversely related.
However, I'm okay with the low dividend yield since Apple has provided many stock gains in my dividend growth portfolio. Plus, there is solid dividend growth because management increases the dividend annually.
Dividend investing tip: Do you ever think about what is a good dividend yield?
I like including higher and lower-yield stocks in my dividend portfolio. However, when I invest in low-dividend yield stocks, I require higher dividend growth potential.
2. Coca-Cola (KO)
As most consumers like you and I know, Coca-Cola is a leading beverage company. They own some of the world's most well-known and influential brands. But, unlike arch-rival Pepsi, they do not market snack food products.
Coke's initial public offering (IPO) was on September 5, 1919. The company started paying dividends in 1920 and has doled a quarterly dividend since then.
Finally, Coca-Cola's management has increased the dividend rate per share annually since 1963. Thus, the company is a Dividend King.
Dividend investing tip: You can get rich off dividends. However, it takes time, patience, and savvy investing.
3. Home Depot (HD)
Home Depot is one of the world's largest home improvement retailers, with over 2,300 stores across the U.S., Canada, and Mexico.
Today's typical store averages a massive 105,000 square feet of retail space. Furthermore, the company has pushed heavily into e-commerce offerings to meet the needs of do-it-yourselfers and professional contractors.
What I like most about Home Depot's dividend is its fast growth rate. Annual increases approaching 10% have been standard.
Dividend investing tip: Don't sacrifice growth as a dividend investor. Choose your stocks wisely for increased share prices plus regular dividend income.
Stick with me. Three dividend stocks down and four to go.
But first, save this pin to your Pinterest board: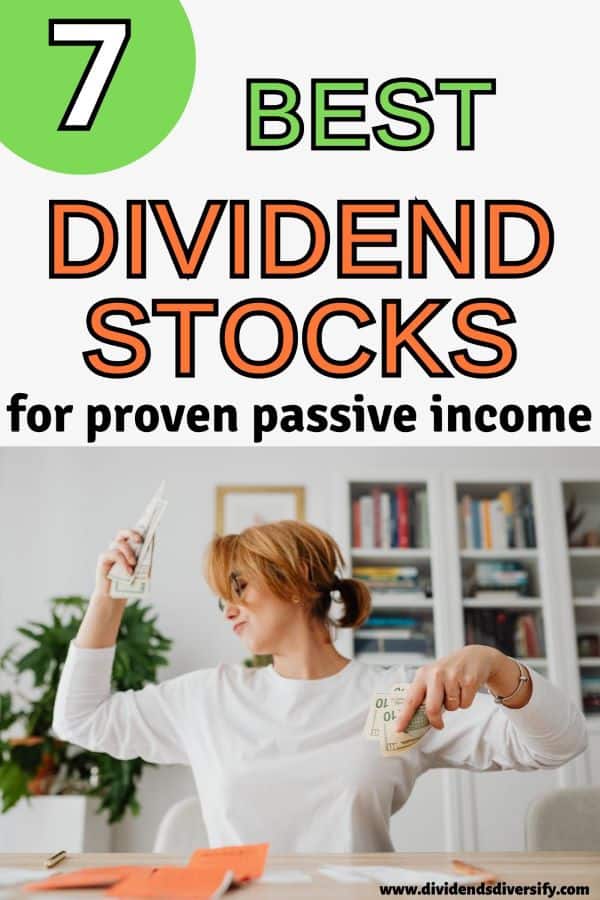 4. Johnson & Johnson (JNJ)
JNJ is one of the world's largest and most broadly-based healthcare companies. They primarily focus on developing, marketing, and selling medical devices and pharmaceutical products.
Annual dividend increases from 1963 forward make for another King in my dividend portfolio.
Perhaps you should add some Dividend Kings to your portfolio? I don't know, that's for you to decide. After all, it's your money.
Dividend investing tip: JNJ is one of my oldest and largest holdings. Thus, it pays to get started as a young investor because the younger you are, the more time you have to let your dividends compound.
5. Procter and Gamble (PG)
P&G is a branded consumer goods company. Popular products include Tide laundry detergent, Pampers diapers, and Bounty paper towels, to name just a few.
During 1891, Procter & Gamble stock started trading on the New York Stock Exchange (NYSE). Better yet, the company has paid annual dividends since going public. Management has increased the dividend each year since 1957.
This impressive dividend history record makes P&G, you guessed it, a Dividend King.
Dividend investing tip: Think of your dividends like a snowball rolling downhill. Consistently add fresh capital to your dividend stocks, reinvest dividends, and benefit from dividend increases. Doing so means your income will grow faster and faster as your snowball gains momentum.
6. Target (TGT)
Target aims to offer its customers high-quality, on-trend household merchandise and food at discounted prices. In addition, they strive to operate clean, spacious, guest-friendly stores and easily accessible digital channels.
The company has paid investors a quarterly dividend since 1967. Furthermore, management increased the dividend rate in 1972 and has done so annually since then.
Dividend investing tip: I've made many mistakes as a dividend investor. Most importantly, I learned from them and tried to avoid making the same mistake twice. I suggest you do the same.
7. United Parcel Service (UPS)
UPS is the world's largest package delivery company, a leader in the U.S. less-than-truckload (LTL) freight delivery, and a premier global supply chain solutions provider. Their global delivery network, size, and efficiency create significant competitive advantages.
The company has an excellent history of consecutive annual dividend increases. For example, management increased the dividend annually starting in 2010.
On the other hand, the company paused dividend growth in 2009 to navigate the depths of the Great Recession. Otherwise, its streak of annual dividend increases would be much longer.
Dividend investing tip: One way to reduce risk is to dollar cost average into dividend stocks. Doing so means you will buy more shares when prices are low. And fewer shares when stock prices are high.
Best Dividend Stocks For Passive Income – Wrap-Up
Start investing, think long-term, and grow your wealth. Do it right, and you can get rich off dividends.
Ready to learn more? Then check out the Financial Freedom Dividend Investing Course offered by Simply Investing.
I learned a ton and made a lot of money by following the dividend investing tips that Simply Investing teaches.
More Reading about Dividend Investing
Most importantly, good luck with your investments.
Author Bio: Tom Scott founded the consulting and coaching firm Dividends Diversify, LLC. He leverages his expertise and decades of experience in goal setting, relocation assistance, and investing for long-term wealth to help clients reach their full potential.