Simple, Fast, Digital And Online Mortgages: Breezeful Review

Today's article is a Breezeful review.
Let's be honest, buying a home is one of the most important financial decisions you will make in your life.
Get that decision wrong and it can drag down your finances.
Not to diminish the sense of pride and accomplishment, but homeownership comes with plenty of responsibilities. The work begins after you find that ideal place to live.
And, unless you are independently wealthy, one of those responsibilities is a mortgage. It is likely that your monthly mortgage payment will consume a good portion of your budget.
So, you want to find the best and most affordable mortgage that meets your needs. Doing so is just good personal finance and money management.
But before we jump into the Breezeful review, let's first discuss the options available for getting your next home mortgage.
This article is sponsored. Please see the Dividends Diversify disclosure statement.
Different Ways To Get A Mortgage
Just like so many things in life, there are plenty of choices when it comes to getting a mortgage. Here are the typical options you will be confronted with when buying your home.
Commercial banks: Citigroup, Bank of America, and Wells Fargo are examples of well-known commercial banks. Local banks in your community also make mortgage loans.
Commercial mortgage bankers: Commercial mortgage bankers work for a bank. They may represent more than one bank, but the loans they make are still bank loans.
Saving & Loan associations (S&L): Saving and Loan associations accept deposits from customers into savings or money market accounts. These accounts pay interest to the depositor at market rates. In turn, the S&L lends money out, mainly in the form of real estate loans.
Credit unions: These institutions are formed by a group of individuals with a common interest. For example, a state government, religious group, or large corporate employer may form a credit union. Credit unions operate on behalf of their members. Providing mortgage loans is one of the services they render.
Private lenders: Anyone with money can make a home loan. This is most typical when the seller of a home provides financing to the buyer.
Online lenders: Just like so many things, mortgage lending has gone online. You can find an online mortgage lender for virtually any type of home loan.
Mortgage brokers: A mortgage broker is a licensed professional who brings together lenders and borrowers. Mortgage brokers do not lend out money directly. Rather, they work with many different lenders and leverage them on behalf of the borrower.
Mortgage brokers have been in existence for many years. But, more recently, their services are being offered online in the form of fully digital mortgage brokers.
And that is our focus today. So you can think about working Breezeful into your short or long-term financial plans.
Breezeful Review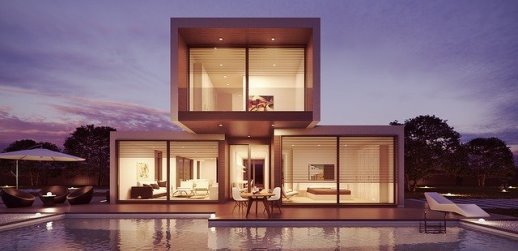 We have the basics of mortgage sourcing out of the way. So, let's move on to our Breezeful review.
What Is Breezeful?
Breezeful is an online mortgage broker. They leverage mortgage experts in North America through the use of technology. This approach provides the best mortgage experience possible for their customers.
The company is based in Toronto, Canada. However, the entire customer experience is handled entirely online.
Breezeful can service a variety of mortgage-related goals to simplify your finances. Specifically, they can help you achieve the lowest interest rate, a unique mortgage solution, or an alternative pathway to homeownership. They provide these services for new loans. Or, refinancing your existing mortgage.
So, instead of going back and forth between physical banks or other mortgage providers, Breezeful does all of that for you online. And according to a recent Forbes article, single women and minorities are flocking to digital mortgage solutions like Breezeful.
The Forbes article reinforces some of Breezeful's important goals. Specifically, serving people who have non-traditional backgrounds. For example, the self-employed, recent immigrants, or those who need to relocate.
Also, Breezeful feels it can help borrowers who have been denied by banks. Or, have lower credit profiles.
The company also likes to emphasize alternative ways to own a home. This includes those who want to "rent-to-own". Or purchase through co-equity and all-cash deals.
Who Is Behind Breezeful?
Breezeful was launched in January 2020.  Its co-founders are Ade Labinjo and Anthony De Guzman.  The company is also financially backed by experienced investors.
They include Y Combinator, an early-stage investor that has been involved with companies like DoorDash and Airbnb. And, GoAhead Ventures, a Silicon Valley venture capital fund.
What Lenders Does Breezeful Work With?

We know that digital mortgage brokers work with many lenders to bring you, the borrower, a great mortgage deal. So, what lenders does Breezeful partner with?
Overall, Breezeful works with more than 30 different lenders. Here are just a few of the names you may recognize
TD Bank
Scotiabank
EQ Bank
Duca
Manulife

What Geographic Areas Does Breezeful Cover?
Currently, Breezeful is fully operational in Canada. They expect to launch in the United States later in 2020 with a particular focus on California customers.
How Does The Breezeful Mortgage Process Work?
New home buyers and refinancers simply need to fill out an application. The Breezeful website promises it only takes about five minutes.
Then you get matched with a mortgage expert. They will negotiate on your behalf with more than 30 lenders to find the most competitive rate for your loan.
Let's look at the process a little more closely. We will take it step by step.
Step 1: Head over to the application page on the Breezeful website.
Step 2: Fill out the application. Here are examples of some of the questions you will need to be prepared to answer:
Where is the property located?
What is the value of the property?
How much down payment have you saved?
What is your credit rating?
How much is your income?
How much are your expenses?
Step 3: Provide Breezeful with your online consent to allow them access to your credit report.
Step 4: You'll be matched with a dedicated digital mortgage expert who will provide you with advice and negotiate with lenders on your behalf.
Step 5: Submit documentation. All documents are submitted online. Some examples of the documentation you will submit are:
Job verification letter
Paystub
Photo ID
Purchase and sale agreement (when applicable)
Step 6: Reach an agreement and decide if you would like to proceed. Then you can get a formal pre-approval or approval of your financing with one of Breezeful's lender partners.
Finally, Breezeful will close the deal. Your personal finance goals related to getting the best mortgage was been accomplished.
But even after your mortgage is signed and paperwork is complete, Breezeful remains available for closing advice or details that need to be wrapped up.
That is the process. Let's handle a couple of other questions you may have.
How Much Does It Cost You To Use Breezeful?
Breezeful is free to use. The process and service cost you nothing out-of-pocket.
Then How Does Breezeful Make Money?
Breezeful earns a fee from lenders for bringing them new business. New business is you, the customer who needs a mortgage.
Do Mortgage Brokers Get Better Rates?
Since brokers have relationships with multiple lenders, they have access to many different mortgage products offered. In this way, they have more options to find customers the rate that best suits their financial situation.
Not shopping around for the best mortgage rate is one of many common mistakes in financial planning. So, don't let that happen to you.
Breezeful Review Wrap Up
First of all, there is a lot to like about the digital mortgage broker services Breezeful provides. Furthermore, in this new day of social distancing, who wants to go to a bank? Finally, getting the best mortgage should be part of everyone's financial goal planning process.
Also, the trend toward more and more goods and services procured over the internet appears to be accelerating. And old economy businesses are struggling to survive.
Some of the benefits of working your mortgage process through Breezeful, a fully online and digital mortgage broker, include:
Online application and approval process
More flexible borrower qualifications as a result of working with multiple lenders
Use of a single credit check
Access to a live mortgage expert for advice and consultation
A variety of mortgage options to serve different borrowers and their needs
Are you ready to apply? Access the Breezeful application right here. There is no cost and no obligation.
Thanks For Reading My Breezeful Review- Here's More To Improve Your Money Management Skills
Author Bio, Disclosure, & Disclaimer: Please join me (Tom) as I try to achieve my goals, find my next place to live, and make the most of my money. However, I am not a licensed investment adviser, financial counselor, real estate agent, or tax professional. Instead, I'm a 50-something-year-old, early retired CPA, finance professional, and business school teacher with 40+ years of DIY dividend investing experience. I'm here only to share my thoughts about essential topics for success. As a result, nothing published on this site should be considered individual investment, financial, tax, or real estate advice. This site's only purpose is general information & entertainment. Thus, neither I nor Dividends Diversify can be held liable for losses suffered by any party because of the information published on this website. Finally, all written content is the property of Dividends Diversify LLC. Unauthorized publication elsewhere is strictly prohibited.
Breezeful Review – Online Mortgage Broker Canada & The U.S.