Examples Of Financial Goals To Level Up Your Money Game
Today, I'd like to share a robust list of financial goals examples.
Because sometimes the hardest part of goal setting is this: choosing some good money goals.
No delays. Let's dive right in.
Financial Goals Examples
Here is a complete list of financial goals to consider for your financial planning & money management efforts:
Develop of vision of your financial future
Assess your current money state
Establish a money space
Put the right insurance in place
Improve your credit score
Establish an emergency fund
Establish a monthly budget
Reduce expenses and save money
Refinance your debt
Reduce or eliminate non-mortgage debt
Contribute to your employer-sponsored retirement plan
Sign up for a direct paycheck deposit
Automate credit card payments to your bank account
Automate all recurring bill payments
Put all account login pages in a favorites folder in your web browser
Go paperless
Create an efficient means to store passwords
Negotiate a pay increase
Get a higher paying job
Start a side hustle
Declutter and sell your stuff for cash
Rent out a room in your home
Rent out your vacation home
Buy a rental property
Save for something you value
Sock some money away for something fun
Save for a down payment on a home
Buy a home
Invest in yourself
Read finance or investing books
Invest money every month
Open and Fund an IRA account
Open and fund a health savings account
Find a money mentor
Monitor your money
Create a plan for your money
Become financially independent
Become a millionaire
Create your end of life documents
Set financial goals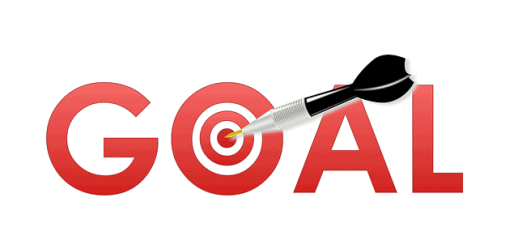 Disclosure: At no cost to you, I may get commissions for purchases made through links in this post.
I know that is a long list of financial goals to digest. But don't get overwhelmed.
Just consider this list a menu. To choose from as you see fit.
Just like eating out at a restaurant. You never order everything on the menu. Just pick what fits your needs.
Next, let's go through each of these financial goals examples in detail…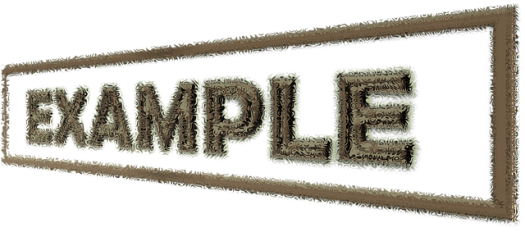 Develop A Vision Of Your Financial Future
Make a picture in your mind of what financial success looks like to you.
Will you own a home, be debt-free, or have the financial freedom to do as you please?
I don't know what motivates you financially. Only you can answer these questions.
But, I do know one thing.
Specifically, it's easier to select, set, and achieve financial goals. When you have a clear picture of what your financial future looks like.
So, sit back. And dream big. Think out 5-10 years. And never be limited by your thoughts of what you can achieve.
Now, with the long-term view taken care of. The next of our financial goals examples turns to the present.
Make An Honest Assessment Of Your Current Money State
Get your financial facts together.
What is your net worth? How much money do you spend and where do you spend it.
Do you have investments? Then, what are they and are they the right investments for your stage in life.
So, set a goal to get familiar with your finances. And do that work in a dedicated money space.
Let's talk about this important financial goal example next…
Establish A Money Space
Have a dedicated space where you think about your business metrics, career, side hustle, money, and investments. This is typically a home office.
I've had a desk and home office space since my early 20s. At that time I was living in a studio apartment.
My home office has always been a place where I keep all financial documents. Also, my computer, other resources such as books, and investment newsletters.
Currently, I use a spare bedroom in our single-family home for my office. It's my money space.
Maybe you should have a money space too?
Doing so comes from the practice of Feng Shui for wealth and money luck. And who couldn't use a little more luck with money?
Put The Right Insurance In Place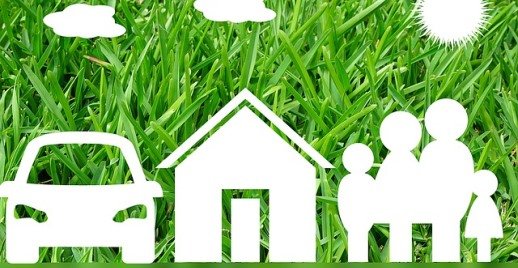 A major accident can cripple your finances and create big financial problems. Whether that accident is health-related or property-related.
Not carrying the right insurance in the proper amounts is a huge financial risk. A risk that no one can afford to take.
Thus, insurance is a must when considering your short-term financial goals list.
On the other hand, remember not to over-insure. Because insurance agents love to sell insurance. So be smart about it.
Here is a simple rule of thumb…
Insure only what you can't afford to lose.
That means having enough insurance on big-ticket items. Like your vehicles and homes.
Also, your life. When others are financially dependent on you.
Besides, having appropriate medical insurance is a must. Health care services can be very expensive. And sink your financial ship very fast if you are not prepared.
So, think about this financial goal example very carefully. Be sure to carry the right amount of insurance.
Then bid out your insurance every year or two. This way you are more likely to get a lower rate.
Because most insurance companies will increase their rates annually. For home, auto, health, and life insurance each year.
Improve Your Credit Score
Your credit score is important. So, consider setting a financial goal to improve it.
A good credit score can mean a difference in several areas. Getting a loan, being able to use a credit card, or getting a job offer from a prospective employer.
Thus, protect your credit score, check it regularly, and make it go higher.
Resource: Check your credit score for free
Establish An Emergency Fund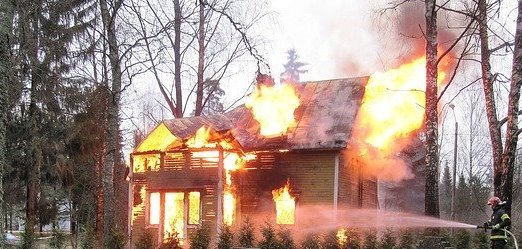 Another good item on this list of financial goals is to build an emergency fund.
Why? Because we all know it to be true. Stuff happens!
People lose their jobs without notice. Health issues can come up and accidents occur. Also, cars break down and can need costly repairs.
These are just a few examples. Of when an emergency fund can come in handy.
One rule of thumb is to save 3-6 months of living expenses.
Set this money aside in a risk-free high-interest savings account. Then, don't touch that money unless you have an emergency.
Resource: High-interest online savings accounts
Establish A Monthly Budget
Preparing a budget is very important.
If you don't have one, it should be on your short-term financial goals list.
It doesn't have to be complicated. Pencil and paper will suffice. A spreadsheet or free online software is okay too.
When preparing your budget, expenses should be no more than income. Look for ways to create excess cash. Where your income exceeds expenses by as much as possible.
You might not believe it, but research shows that most millionaires keep a budget.
That's right, budgeting is helpful. Even for millionaires.
So they know how much money is coming in. And where that money is going.
Reduce Expenses And Save Money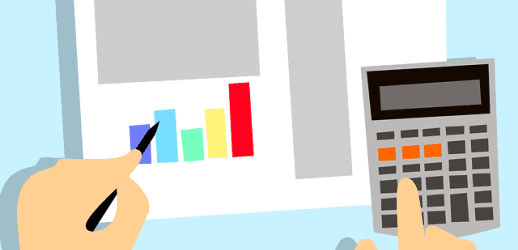 Now, I will be the first to tell you that it's difficult to scrimp and save your way to money success. It takes more than just saving money.
But, living below your means and saving money are important. They are essential elements when trying to set and achieve financial goals.
Resource: Save on online purchases & get $10 at sign up with Ebates
Think about your spending on the following 4 big-ticket items. Then consider how you can reduce your costs and save money.
Here are the big-spending categories for most of us. They will likely pop out of your budget as areas to save money:
Reduce automobile and transportation expenses
Watch out for food and beverage costs, especially dining out
Keep your costs for leisure activities reasonable
So consider a monthly amount to reduce your expenses. As part of setting your short-term financial goals.
Doing so will increase your available cash flow. Which can then be used to achieve other goals.
Think about it this way when financial goal setting. Can you reduce expenses by 5% or even 10%? If so, you will be glad you did.
Resource: Save money on groceries & more with the Ibotta app
Refinance Your Debt
Here's a way to help achieve that financial goal of reducing expenses. That is refinancing your debt.
Do you have a mortgage on your home? That's the first place I would look to refinance.
Do you have other loans or credit card debts? Consolidate and refinance them under a home equity line of credit. Or another type of loan consolidation program.
Resource: Refinance your debt at Lending Tree
Reduce Or Eliminate Non-Mortgage Debt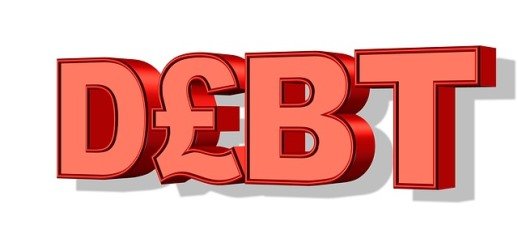 We just talked about the benefits of refinancing your mortgage. Another good short, medium, or long-term financial goal is debt payoff. And to not take on any new debt.
And the first debt to pay off is high-interest debt. That being your credit cards.
Interest rates on credit card debt are very high. So, there is no better use for your excess cash than paying off your credit card bills.
Paying off your credit card debt as fast as you can is a great example of a short-term financial goal.
Then go after your automobile loan. If you have one.
Next up is student loan debt. The average interest rate on student loan debt for most people isn't that high.
Thus, I suggest you pay off your student loan debt after your credit cards. And after paying off your auto loan.
Everyone's debt situation is different. But the rule of thumb is easy to remember…
Pay off the highest interest debt first. Then move on to the next highest.
Finally, most people will put paying off their mortgage in the category of long-term financial goals examples.
Because paying off the mortgage is usually a goal to complete before you retire.
Contribute To Your Employer-Sponsored Retirement Plan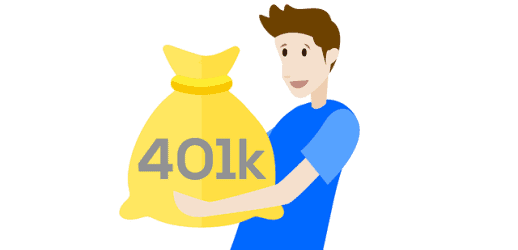 Most employers sponsor qualified retirement accounts. They are also known as 401(k) or 403(b) plans for US residents.
These plans offer several advantages…
First, your money can be invested before any taxes are taken out.
For example, let's say you invest $10 and you are in the 22% tax bracket. That means you save $2.20 in taxes.
So the $10 investment costs you only $7.80 out of your pocket.
This is a great way to stretch your investment dollars. While trying to achieve any of these important financial goals examples.
Furthermore, your money grows without being taxed. Until you take withdrawals in retirement.
This puts more of your money to work each year. Since you do not have to pay taxes. On any investment capital gains, interest, or dividend income.
Finally, most employers will contribute to your retirement account. It is called a company match.
So, make sure you participate at the minimum level in your company's retirement plan. To maximize the matching contribution.
This is part of your compensation package. Don't waste it.
So, if you are not participating in your employer's 401k. Then doing so should find its way onto your short-term financial goals list.
Otherwise, you are making a big financial mistake.
Sign Up For Direct Deposit
You are earning a paycheck. And, making contributions to your company-sponsored retirement plan.
Of course, those dreaded taxes are also being deducted. But what is left over is yours to spend on your needs and wants.
But, it's a good idea to get your pay as fast as possible.
So set up the balance from your paycheck. To automatically and directly deposit into your bank account.
Don't mess around with a paper paycheck. Your human resources department should be able to help you with the appropriate paperwork.
This is an easy short-term financial goal to accomplish. If you haven't already done so.
Put it on your list of financial goals. Get it done. And experience a "quick win" to gain momentum.
Automate Credit Card Payments To Your Bank Account
Here's another opportunity to make your financial life more efficient. And this is important. Never, ever miss or be late on a credit card payment.
So, set them to auto-pay from your bank account.
The fees credit card companies charge for missed payments are ridiculous. Thus, go into your credit card accounts online. And put in your bank account information.
Then, select the credit card account option to have your balance paid in full automatically each month. Through a direct charge to your bank.
Next, let's stay on the topic of paying bills. As our list of financial goals examples rolls on…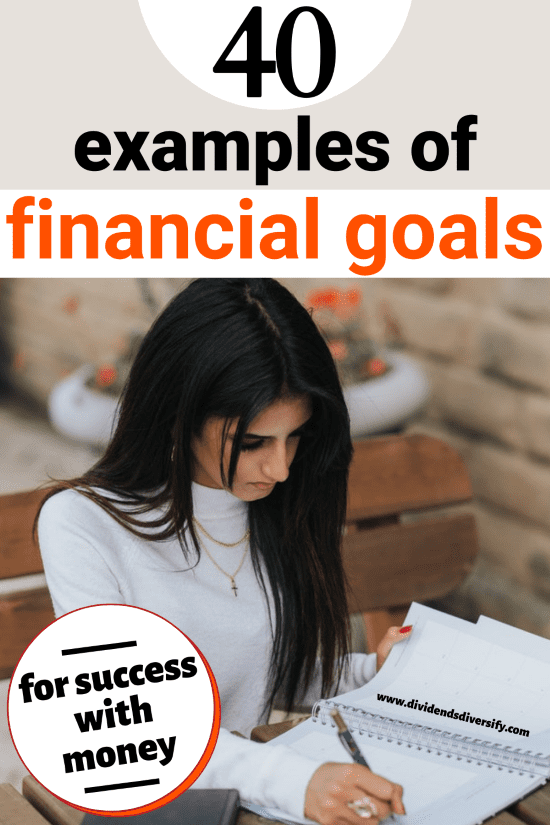 Automate All Recurring Bill Payments
Now we have one big recurring monthly bill taken care of. And never have to worry about paying it on time.
But we have other monthly bills to deal with. Here's what comes to mind for most people:
Mortgage or rent
Car payments
Student loans
Electric bill
Gas bill
Water bill
So, here's another good short-term financial goal…
Take the time to set every one of your recurring bills to auto-pay directly from your checking account.
Never worry about missing a payment and incurring late charges. Never hassle with writing checks.
Go online to each of your loan and service provider accounts. Put in your banking information. And have the balance paid in full each month.
Put All Account Login Pages In A Favorites Folder In Your Web Browser
Most people have several online accounts to look after. So, set all of your online account access pages up in a favorite folder in your web browser.
You should have a favorite for the following online account access pages:
Bank accounts
Credit card accounts
All service and load providers that bill monthly
Company-sponsored 401(k)
Investment company account(s)
Let's say you have about 10 favorites set up for your account access pages. Now that you have easy online access. Seriously consider this next example of a short-term financial goal…
Go Paperless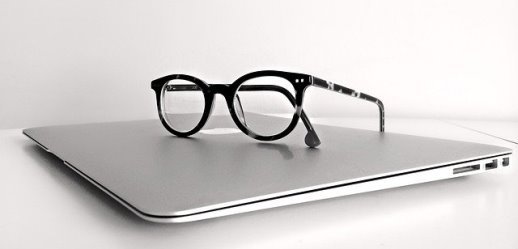 Go into each of your accounts and set them up for paperless billing and paperless account statements. If you ever need that information, get it online.
You do not need those bills and statements coming to your mailbox through snail mail.
One less thing to worry about! It also protects your privacy from anyone who might intercept your mail. And those are good things.
Create An Efficient Means To Store Passwords
However, online accounts come with their own challenges. Since they require a user ID and password.
So, document your user IDs and passwords. Store them in a safe place with any other passwords you need to keep track of.
We have covered a lot of ground already. The last several examples of financial goals were related to simplifying and streamlining your personal finance operations.
Simplifying and automating financial tasks are excellent examples of short-term financial goals. Once done, they free up your time for more important medium-term and long-term financial outcomes.
Such as increasing your income. Let's talk about that area now.
Negotiate A Pay Increase
Ask your employer for a raise. If the answer is no, ask what you need to do to get one.
How does your performance have to improve? What additional responsibilities do you need to take on?
This is a good financial goal for your 30s. Because your skills have increased since you started working.
While your compensation may not be keeping up.
Get A Higher Paying Job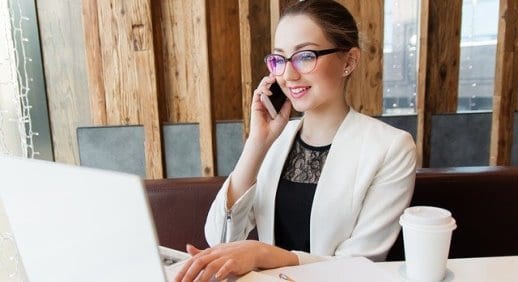 Make sure you are getting paid market value for your skills. If your current employer won't pay market value. Then look for a new employer that will.
Because the best businesses set goals to motivate employees. Including both financial and non-financial rewards.
On the other hand, sometimes changing employers is the quickest way to make more money.
Whatever you decide to do with your job or career, think about this…
Figure out what you are good at. Then, be great at it.
Resource: Improve your resume with MyPerfectResume
Start A Side Hustle
The list of possible side hustles is endless these days.
Because the internet has matched people with goods and services to sell. With those that are willing to pay for them.
My in-laws started a hobby farm. Other people walk dogs.
You can drive for Uber. Start a blog. Create an e-book or product for sale. You name it.
Maybe your side hustle will turn into a business? With a formal plan and its own set of business financial goals.
Declutter And Sell Your Stuff For Cash
Look around your home for things of value that you no longer use and that can be sold. Check eBay or niche websites to see if there is market value.
A few years ago I sold off some audio equipment and bicycles for hundreds of dollars.
Resource: Make some extra cash taking surveys, it's fun too
Rent Out A Room In Your Home
The best thing about renting out a room in your home is this. It doesn't require you to make any extra investment.
But doing so can bring in extra cash.
There are services like Airbnb. They make it easy to connect with interested renters.
Most noteworthy, you can make a significant income. Depending on the size and condition of your place. Along with its location.
Rent Out Your Vacation Home
Are you lucky enough to own a vacation property in an attractive area in a beautiful state?
If yes, make a financial goal to rent it out when you are not using it.
Buy a Rental Property
Beyond renting out a room in your own home. Or, renting out your vacation home.
You can also invest in a rental property. This separates your investment from your life.
Of course, take your time to find the right location.
Plus, it may take some time to save for this big investment. Thus, this may be more of a long-term financial goal. Compared to renting out a single room in your home.
If you need a place to stay, you can also buy a rental property and keep a room for yourself.
For example, in a three-bedroom apartment, you can live in a single room. While making a lot of money from the rest of the place. I think that's called house-hacking.
Or perhaps, having multiple rentals is an option. Many people do this as a side business.
But, be careful. It's a big responsibility. And financial commitment.
So, think through this option completely. And make a business plan as a short-term goal.
Save For Something You Value
Another possible financial goal is to save money for something you value. But shat you value is unique.
So, it's hard for me to guess. But, here's an example.
Maybe there is that "special someone" in your life. Do you need to save up for an engagement ring? Or any other type of meaningful gift?
Then set a financial goal. And get it done!
Save For Something Fun
Do you want to take a vacation soon? Or, a trip to see an old friend from the past?
Then put some money aside. And gather positive energy by thinking about the trip coming up in the future.
Save For A Down Payment On A Home
Buying a home or condo in an area you desire can be a good example of a financial goal. But first, you must save for a down payment.
Then that down payment becomes equity in your real estate. After you make your purchase.
Rather than paying rent, your mortgage payments increase your equity ownership in your home each month.
And hopefully, the value of your home appreciates. Over the long run as most homes do.
Buy A Home
But perhaps you have been saving. And have that down payment on a home ready to go.
Then pull the trigger.
Set a financial goal to find and move to your dream home in your desired location. And make the purchase.
But be careful here. Because owning your residence can be expensive. Full of hidden costs if you aren't prepared.
Repairs, renovations, and association fees all add up. And if you have to sell, real estate commissions will take a chunk out of your equity.
Invest In Yourself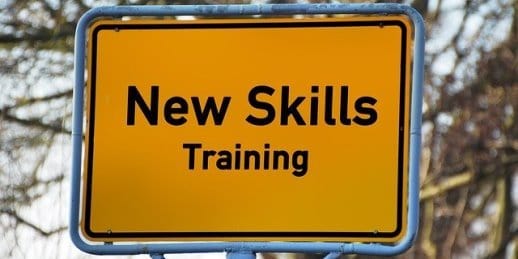 Here is something I firmly believe in. Specifically, the best investment you can make is in yourself.
So, understand what you can dominate to make a good living. Find out what you are good at. Then, put in the time and effort to be great at that skill.
Take advantage of every training opportunity you have access to.
What options does your employer offer? Either on-the-job training or more formal continuing education is beneficial.
However, the best thing about learning on the job is it has no out-of-pocket cost. It is one way to achieve a financial goal without spending money.
Finally, every year, you should have at least one goal to improve yourself. Over the long run, doing so will increase your income-producing capabilities.
Read A Personal Finance Or Investing Book
You can't go wrong learning more about personal finance. Or, investing.
So pick a book on a finance topic of your choice. And, set a financial goal to read it front to back.
Looking for an inspiring money book to read? Try Everyday Millionaires by Chris Hogan.
It's full of examples. About how people like you and I came from nothing to become millionaires.
Do you want another one of my favorite money books? If so, it is the Minimum Wage Millionaire written by a gentleman named Bill Edgar.
This book is for teenagers. That's right, teenagers.
Now chances are you are not a teenager. But that's okay.
Minimum wage millionaire is full of great advice. The book's advice is for anyone that would like to manage their money better. And have more money.
Read it yourself. Or give it to that special teenager in your life.
Invest Money Every Month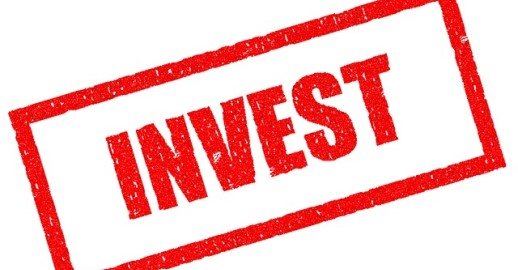 Choose an amount you will invest each month. And make automatic deposits.
Thus, money from your checking account goes into your brokerage account or savings account with no effort on your part.
Automating monthly investments is a great way to invest in small amounts. And, take advantage of dollar-cost averaging.
You can choose to invest in financial assets that produce income. Because interest and dividends are some of the most passive income you can make.
Open a brokerage account, if you don't have one. And invest in stocks.
Online brokerage accounts are free and easy to open. M1 Finance and Webull are both excellent options.
Resource: Invest in stocks using the Webull app
I like dividend growth stocks. But, if you are not up to picking stocks, go for a low-cost exchange-traded fund (ETF).
Resource: A great all-around personal finance app from M1 Finance
An M1 Finance account is great for the next one of our common financial goals…
Open and Fund An IRA Account
Opening and funding an IRA is a great intermediate financial goal. But you need to know that there are two types of IRAs.
There is a tax-deductible IRA. This type of IRA works similarly to your company's 401(k) retirement plan. Specifically, contributions are made pre-tax.
Then there is a Roth IRA. In the case of a Roth, your contributions are made after-tax.
But you never have to pay another penny of tax after that. Even when you take withdrawals in retirement.
In the case of both accounts, your money grows tax-deferred. Throughout your pre-retirement years.
Open And Fund A Health Savings Account
First of all, stay fit. And take care of yourself. But there are more ways to maximize your spending on health care.
Do you have a high deductible health insurance plan? Many employers and insurance companies offer them.
A high deductible health insurance plan has a couple of advantages…
First, the monthly premiums on these plans are lower. So, you can save money upfront. Second, you can open and fund a Health Savings Account (HSA).
Like a 401(k) or deductible IRA, you invest money in this account pre-tax. And, your money grows without being taxed thereafter.
Finally, withdraw the money for qualified health care expenses. And it is never taxed!
Thus, an HSA has what is called a triple tax benefit:
Fund the account on a pre-tax basis
Allow the money to grow without taxes
Withdraw the money tax-free for qualified health care expenses
Find A Money Mentor
I have had countless mentors over the years. In many different areas of my life. They have been invaluable to my success.
What I am saying, is that I identified people that I liked and respected. Who had much more experience than I with these important financial topics.
So, I talked to them, observed them, and listened to them. And sometimes I emulated them.
Just look around and be aware. There are potential mentors everywhere. They do not have to be formal mentoring arrangements.
So find a mentor who has had success with money.
A parent, family member, or close friend may be the best option. As long as they have achieved some level of success with their money.
Ask them questions and see what you can learn. Most people are happy to talk about what they have accomplished. And how they went about it.
Monitor Your Money
Set a financial goal to monitor your money every month. Because you want to keep a close eye on things.
By looking at the current state of your financial affairs. Then new examples of financial goals will start to become more obvious to you.
Resource: Monitor your money with Personal Capital
Create a Plan For Your Money
A money plan is more than just a budget.
Because a budget gives you the information to expand upon your financial plan. And your budget is a useful tool for setting other financial priorities.
It allows you to make a plan for every extra dollar you can create, over and above your expenses.
Since letting money sit idle is an example of poor financial management. Here is a pecking order of what to do with extra cash.
Top off your emergency fund
Payoff debt
Invest
Can you start to see how these examples of financial goals are related? Because by monitoring your money monthly. You will become aware of financial opportunities.
This leads to a bigger-picture money plan.
In turn, that plan brings to light more types of financial goals. That you can and should set in the future.
Become Financially Independent
Ready to leave the 9-5 grind? Then set a goal to become financially independent by living off investments and your other financial resources.
The timing of financial independence is different for every person.
It depends on your annual expenses. And the lifestyle you desire to lead.
Some people declare financial independence at a young age. Because they live an extremely frugal lifestyle. Others pursue retirement at a more typical age.
But if achieving financial independence is different for everyone, our next goal is not.
And, I have to say this about the next goal. Specifically, it is one of my favorite examples of long-term financial outcomes examples.
Become A Millionaire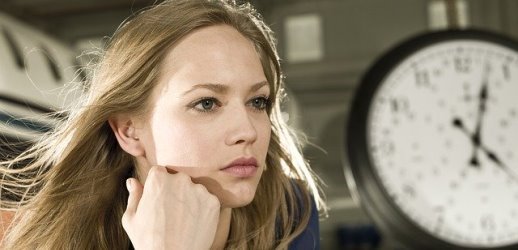 Set a goal to become a millionaire.
A millionaire is a person (or household) with a net worth greater than 1 million dollars.
Net worth represents a person's assets minus their liabilities. In other words, net worth is described as "what you own minus what you owe."
Then a millionaire is an individual or household that has accumulated at least 1 million dollars net worth.
They have likely achieved this by setting and accomplishing many of the long-term financial goals examples. The ones we have been discussing today.
Create End Of Life Documents
It's never too early to start thinking about the inevitable. As they say, there are only 2 guarantees in life: death and taxes.
Most legal experts suggest getting these basic documents in place.
Last will and testament
Power of attorney for financial matters
Power of attorney for health care
There are more advanced methods of estate planning too. But these are the basics everyone should have in place. So get them done.
Set Financial Goals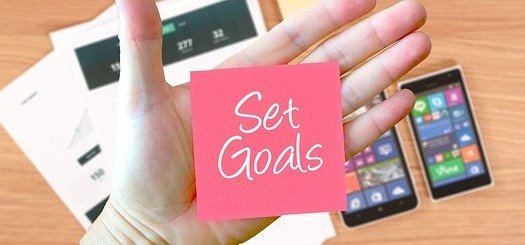 I'm going to end with what should be obvious by now. Maybe it even seems a little silly for me to bring this up. But I have to include it on the list.
Because…
You can make a goal to set financial goals! And I think you should.
Okay. Take a deep breath.
Because that concludes our review of a wide range of personal financial goals examples.
Allow me to wrap up with a few parting thoughts…
Wrap Up: Financial Goals Examples

First of all, consider this a menu of your options.
For thinking about and integrating 1 or more of these goals into your overall financial planning.
Furthermore, we have covered a ton of information.
So now it's time to get to work. And start setting and achieving your financial goals.
And just from writing this. I'm now more motivated to start setting and achieving my financial goals.
And I hope you are too!
More Reading On Money Management & Setting Financial Goals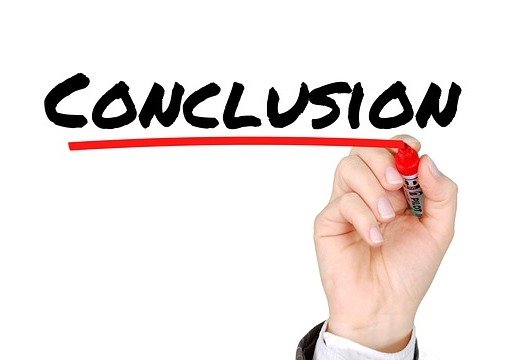 Disclosure & Disclaimer: I am not a licensed investment adviser, financial adviser, or tax professional. And I am not providing you with individual investment advice, financial guidance, or tax counsel. Furthermore, this website's only purpose is information & entertainment. And we are not liable for any losses suffered by any party because of information published on this blog.
A Robust Menu Of Financial Goals Examples Explained