Early Retirement Activities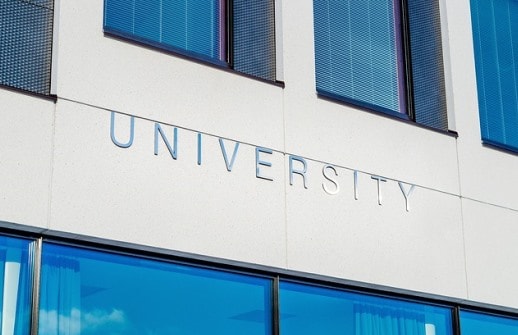 The dog days of summer are quickly passing.  And turning leaves of fall will be upon so soon.  With the change in the seasons, children and adults of all ages will be heading back to school.
I loved going off to college when I was 18.  Above all, returning to school at the age of 48 to get a Masters Degree in Accounting has been a big part of my journey into FIRE.  In addition, personal development is one of my favorite early retirement activities.
In case you don't know, FIRE stands for financial independence retire early.  FIRE is great.  It lets you pursue new and different things that most of us can't do while working full time.  Let's call them FIRE, or early retirement activities.
BACK TO SCHOOL
In past articles, I have discussed going back to school as one of my early retirement activities.  The topic has generated several reader comments.
Caroline from Money Scrap – "I have been thinking of maybe going back to school at some point.  How long did you go back for?  Was it hard to study again?"
GYM from Gen Y Money – "A lot of people are interested in getting an MBA these days and I also contemplated getting one, but it was too much money and energy".
Mr. SLM from Screaming Little Man – "Count me in for going back to school.  I am thinking about studying machine learning.  Maybe even getting my PhD."
EARLY RETIREMENT ACTIVITIES
Since going back to school was my first of many early retirement activities, I thought I would address the topic.  Specifically:
What was going back to school like as a non traditional age student?

How has college changed in the 30 years since I was a teenage undergraduate?
FIRST OF ALL – WHY DID I GO BACK TO SCHOOL?
I spent my 27 year career as a finance and accounting professional.  And entered that field at 21 years old with a bachelors degree in accounting from a state university.  Furthermore, I earned the CPA designation at the same time.
In contrast from my full-time working days, I wanted to teach accounting at the college level as one of many early retirement activities.  To be considered for teaching opportunities, a Masters Degree is required.  As a result, I went back to school at the age of 48.
NEXT – WHAT DID I DO?
Once again, I attended a state university.  I went full time for one year to get a Masters Degree in Accounting.  My school's graduate business program calendar was on a quarter basis.  Four quarters per year.  I completed the required ten courses by taking two to three each quarter for four quarters.  During that year, I also worked part time as a graduate teaching assistant for the Department of Accounting.  Most noteworthy, I absolutely loved the entire experience!
WHAT WAS THE EXPERIENCE LIKE?
My experiences may be unique.  However, anyone interested in going back to school can learn from them.  Those of you who went back to graduate school as a working adult may be able to compare your experiences with mine.  I will put my thoughts in two categories:
What is similar to my first go around as a college student, and

And what has changed
WHAT IS SIMILAR?
Most Professors really care.  They are great people willing to offer assistance however they can.
Education is what you make of it.  You get out as much or as little as you put in.
It's a lot of work, time and effort.  If you want to get the most out of the experience, it takes a lot of time to do homework, projects, read and study.
The University environment is awesome.  There is something very liberating about it.  It is a means to a better end for so many.  And a place where dreams are created.
Studying is like riding a bike.  You never really forget how to do it.
Lots of structure.  Where else in life do you get a document (a syllabus) that tells you exactly what the expectations are?
Students.  In general, they seemed about the same to me.  First of all they talk about the good teachers and not so good ones.  Also, they complain if course expectations are not clear or appear unreasonable.  Finally, some are smart, some work hard, some are lazy and everything in between.
WHAT IS DIFFERENT?
Communication skills.  There is more focus on verbal and written communication skills.
Group projects.  Even in undergraduate courses, group projects are much more prevalent than 30 years ago.
Test taking.  You still take tests and quizzes, especially in accounting.  In contrast, there is less emphasis on "closed book" test taking than there used to be.
Grade inflation.  I think A's and B's are a lot easier to earn than they were 30 years ago.
Students.  They expect high grades or to be at least passed along regardless of their performance.  I don't remember it being that way as an undergraduate.  As a result, employer's beware.  Most noteworthy, good grades in school may not translate to the work place.  Perhaps they never have?
The diploma.  Aside from elite schools, degrees seem more like a commodity now.  Even more, just a barrier to entry into the professional work force.  Rather than true preparation for a productive career.  As a result, a degree seems like a "box to be checked" for many rather than a point of differentiation.
Cost.  Higher education is a lot more expensive than it used to be.
WHAT WAS IT LIKE BEING OLDER?
Finally, it was a little awkward being 48 years old and in classes with mainly 20-somethings.  However, there were other non-traditional aged students besides me.  Usually about 10-15% of the students in a class were older.
After my first quarter, I felt right at home.  I enjoy being around younger people.  They haven't been jaded by the work place yet.  And they have so much to look forward to in life.
Finally, these are just my opinions and observations, so take them for what they are worth.
WHAT ARE YOUR THOUGHTS?
For those of you thinking about going back to school, does anything surprise you?  For anyone that has gone back to school as an adult, do you have different experiences and observations?  Leave a comment and let us all know!
BE SURE TO SUBSCRIBE
As part of your subscription to Dividends Diversify, you will get 20 wealth building and investment tips free!  In addition, never miss a new post.  I will send a weekly email to all subscribers with a link to the current weeks new content.  Thank you for visiting Dividends Diversify!