Early Retirement Teacher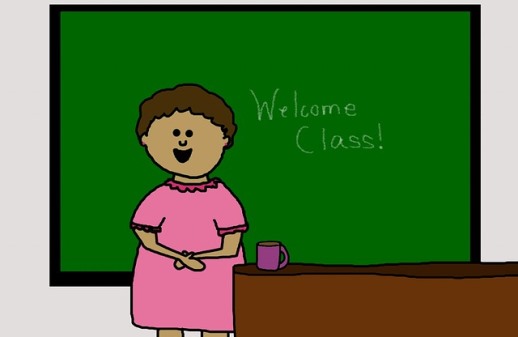 One of the great things about being financially independent retired early (FIRE), is the freedom to do want you want. Rather than what you "have to do".
Some people use FIRE to be stay at home parents, travel or pursue other leisure activities. One thing I have focused on is becoming an early retirement teacher. In addition, I have learned from readers here at Dividends Diversify that I am not the only one who wants to be an early retirement teacher.
READER COMMENTS
Balanced Dividends Mike says…I have a strong interest in teaching, but I realized I wouldn't be able to do it full-time at the level of intensity and consistency I believe students deserve. That said, I do think I could bring that level of commitment on a part-time basis when I have the ability to do so in FIRE.
Dividend Geek: The Dividend Geek says…I would like to teach. Math is my favorite subject and I would love to teach math.
Fully Franked Finance: Frankie says…I have always had a yearning for teaching throughout my finance career, even though I still enjoy what I do. I'm only 15 years in so far, so perhaps I'll follow in your teaching footsteps one day.
Time in the Market: Time says…I'd also like to retire in my 40's and teach a little bit on the side after that. How did you get into teaching after your career?
And finally, a nice young lady sent me an email. She says…I too have always wanted to work in education. Would love to hear your thoughts on shifting to a 2nd career as an educator.
EARLY RETIREMENT TEACHER
With those comments in mind, I'd like to share a few things about how I became an early retirement teacher. And what it is like. Hopefully my experiences can help those who are interested. If you are not interested in being an early retirement teacher, perhaps learning a little about my journey will help you think about what you would like to do in retirement. Furthermore, how to go about it.
THE PROCESS IN GENERAL
Becoming an early retirement teacher is like breaking into any new activity. Here is a basic process:
Do research and learn everything about your area of interest

Talk to people who have made the transition

Determine the resources, qualifications & skills you need (your gaps)

Identify potential employers

Build a plan to close any gaps identified

Execute your plan & make the experience what you want it to be
MY GAPS AND HOW I CLOSED THEM
Financial Resources – Teaching in higher education doesn't pay much unless you have a PhD in a high demand field. I made sure we had enough money before I quit my day job. This way, I could view teaching income as a bonus, not a necessity.
Masters Degree – The minimum academic requirement to teach is a Masters Degree in most cases. I didn't have one, so the first thing I did was go get a Masters in Accounting. I was also lucky to get a Graduate Teaching Assistant (GA) position at the University I attended. By working part time as GA, my tuition was waived and I received a small salary.
Potential Employers – With the degree in hand and a little experience as a GA, I needed a place to teach. I applied for part time positions at every college and university within commuting distance from my home. I taught at two schools at first. But I was able to build up a recurring schedule of classes at one of those schools. I continue to teach at that one University today.
A FEW THOUGHTS ON BEING AN EARLY RETIREMENT TEACHER
Teaching is a lot of work. I think most people believe teaching is a breeze. They only consider the time in the classroom. Most of my time is spent outside of the classroom:
Designing (and redesigning when necessary) the course prior to teaching it the first time

Setting up the course in the learning management system each term

Preparing for each individual class session

Teaching the class

Grading and handling student questions outside of class
MY FAVORITE PART OF BEING AN EARLY RETIREMENT TEACHER
Teaching in the class room. By having a well laid out plan for every minute of the class, I can keep students interested and engaged. My classes are 3 hours in the evening, but the time goes by in a flash. It takes my total focus. In addition, whatever little aggravations might be on my mind before class, totally vanish for 3 hours. It is like mental therapy for me. Afterwords, the feeling of a class well taught, a connection made, a light bulb going on is very satisfying. I'm usually pleasantly exhausted after most classes.
MY LEAST FAVORITE PART OF BEING AN EARLY RETIREMENT TEACHER
Grading. I find a lot of the students work surprisingly poor quality. Many students are awesome, but just as many students take little pride or interest in the work they do. Yet, they expect to be passed along. And they are. But that's a story for another day.
WRAP UP
I hope the aspiring teachers in the audience find this helpful. For anyone else with different goals in early retirement, go back to the general process I laid out. It's simple but it works and can be applied to most endeavors in life. How about you? Any thoughts on teaching? Or whatever else you might want to do in early retirement? Leave a comment and let us all know.
SUBSCRIBE
In addition, be sure to subscribe. As part of your subscription, you will get 20 wealth building and investment tips free! Most noteworthy, never miss a new post. I will send a weekly email to all subscribers with a link to the current weeks new content. Last but not least, thanks for visiting.
PINTEREST
Are you a Pinterest user? Then be sure to follow Dividends Diversify on Pinterest by clicking this link: Pinterest Home Page. Then click the red follow button. Thanks for following and be sure to save this pin for later.