Financial Independence Books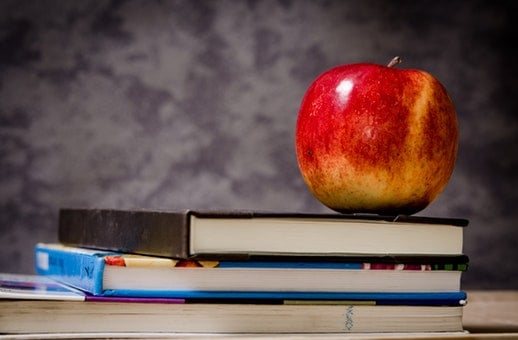 Regular readers know I teach graduate business classes part-time at a local university. Due to low enrollment, my summer classes were cancelled. I usually teach year round, but this left me with the summer off. No summer classes for the first time in a few years. So you may be thinking, what did Tom do with that extra time over summer vacation?First of all, I'm not a big book reader. I prefer reading personal finance magazines, some investment newsletters, and the Wall Street Journal.
Also, I'm not into reading the general news. Rather I like the business, economic and feature articles in the Wall Street Journal. Finally, I have been known to read a blog or two.
FINANCIAL INDEPENDENCE READING ON MY SUMMER VACATION
So on my summer vacation, I read 3 new books and re-read 2 books I had read years ago. That's five books this summer. Most noteworthy, that is more books than I've read in the last several years. In contrast, Mrs. DD reads about five books per month. I guess that's why she became a librarian.
Three of the books in diverse ways are financial independence books. I have written book reviews on each of them in recent articles. Furthermore, all 5 books were non-fiction. Above all, I want to bring the 3 financial independence books together here as a summary. With the link to my book review for those who might have missed them. And then throw in the other 2 books for good measure.
I will start with the financial independence books. Then move on to the others.
BOOKS ABOUT FINANCIAL INDEPENDENCE
Work Less, Live More – The Way to Semi-Retirement by Bob Clyatt
As financial independence books go, Work Less, Live More is my bible. Certainly, anyone interested in living your dreams and finding a better work-life balance should read it. The book had a profound impact on my personal journey to financial independence.
On Mexican Time by Tony Cohan
On Mexican Time is about a couple who left the Los Angeles rat race and moved to Mexico. It's not really a financial independence book. Being an author and an artist, Tony and his wife continued working while living in Mexico. However, for anyone thinking about relocating to a foreign country in pursuit of financial independence and a better way of life, it is a good read.
The Stranger in the Woods by Michael Finkel
This book was absolutely captivating. Stealing from others to maintain one's financial independence isn't right and doesn't count in my mind. But it was one man's way to escape the 9-5 and find a "better" life for himself. The book had me on the edge of my seat. Maybe because I have some hermit-like traits in me.
Interested in learning more about these books. Here are the links to my book reviews:
2 OTHER BOOKS
Here are the other two books I read. I couldn't make any links to financial independence, personal finance or investing while reading them. They were purely for entertainment.
Kitchen Confidential: Adventures in the Culinary Underbelly by Anthony Bourdain
I worked at a restaurant in high school and college. There is a certain grit and counter-culture to folks who work in the restaurant trade. I found Boudain's take on it entertaining and interesting. His untimely death is very sad.
WILD by Cheryl Strayed
This is a story about one woman's attempt to reset her life by hiking 1,100 hundred miles on the Pacific Crest Trail. Mrs. DD and I like hiking in scenic areas, but nothing like this. We also watched a movie based on the book. The movie was just okay. It would have been hard to understand if I hadn't read the book first.
WRAP UP
And that is what I did with some extra time on my summer vacation. Have you read any of these books? If so, do you have any thoughts about them?
BE SURE TO SUBSCRIBE
As part of your subscription to Dividends Diversify, you will get 20 wealth building and investment tips free! In addition, never miss a new post. I will send a weekly email to all subscribers with a link to the current weeks new content. And thank you for visiting Dividends Diversify!
PINTEREST
Are you a Pinterest user? Then be sure to follow Dividends Diversify on Pinterest by clicking this link: Pinterest Home Page. Then click the red follow button. Thanks for following and be sure to save this pin for later!