FIRE Hero's Journey – By Dividends Diversify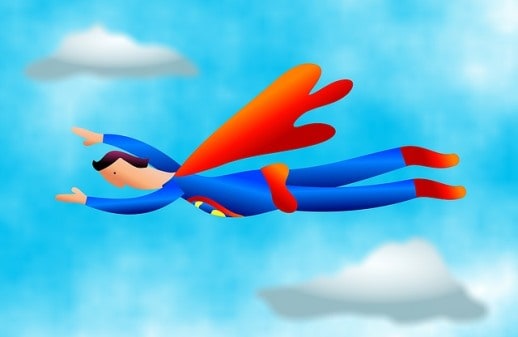 We interrupt our regularly scheduled programming….  What's going on here?  This isn't a normal posting day at Dividends Diversify.  Read on to find out why and what is going on.  
Joe over at Retire By 40 (RB40 for short) inspired an extra post from Dividends Diversify this week.
FIRE HERO'S JOURNEY
Joe wrote about his fire hero's journey.  For those of you who might not know, that stands for Financial Independence Retire Early.  And, Joe creatively related it to the concept of the hero's journey.
According to Joe, this is a journey into the unknown.  The archetype story we are all familiar with – the hero's journey.  I have learned that many stories have this common pattern.  In fact, modern movies have embraced this tradition by adapting and condensing the hero's journey into 12 steps to fit in a 2 hour movie.
FIRE Hero's Journey – Joe
Joe's recent blog post illustrated his FIRE story using the 12 steps.  He compared his journey to the steps Luke Skywalker went through in the movie Star Wars.   And, put out a request to other bloggers to write their own hero's journey as it relates to FIRE.  It will be a chain series of articles linked together to promote the FIRE community.  That's why this is a special and unplanned post.
Check out Joe's article at RB40:   Why FIRE Is Such a Compelling Story   You may also want to check out the Dividends Diversify blogroll where RB40 holds a lofty place in my favorite 5 reading list.
FIRE Hero's Journey – Tom
I'm not much of a movie watcher.  Until today, I had never heard of the 12 step hero's journey.  To make things easy, I'm going to use Joe's format.  In addition, I will compare my FIRE story to the movie Star Wars just like Joe did.
So here is my FIRE hero's journey ….
1. The Ordinary world:
Normal life before the adventure begins.
Star Wars: Luke Skywalker lives with his uncle and aunt on their moisture farm.
FIRE hero's journey:  Tom works very hard as a young accounting and finance professional.  First at one of the big public accounting firms.  Then onto a Fortune 100 company.  During the early years he makes references to his parents about retiring early.  They look at him like he has 2 heads.  He's climbing the corporate ladder and works many 6o plus hour weeks.  He makes other career based moves as a senior finance executive at smaller privately held companies.  The money is great.  The dream is alive.  During this time he also meets a love interest.  Her name is Mrs. Dividends Diversify.  As my loyal readers know, she is hard working and likes to shovel snow.
2. Call to adventure:
Something happens to disrupt ordinary life.
Star Wars: Luke sees the call for help from Princess Leia.
FIRE hero's journey:  Tom likes certain aspects of his work.  But, the politics, stress and long hours are taking their toll as he turns 40.  His thoughts return to his younger days when he considered early retirement.  Fortunately, our hero has been saving and investing.  Retirement could be a possibility in the future.  But, he puts his head down and keeps grinding.
3. Refusal:
The hero fears the unknown and is reluctant to change.
Star Wars: Luke needs to work at the farm to help his family.
FIRE hero's journey:  It's 2007 and Tom is feeling like he and Mrs DD have the money to check out of the full time work force.  Oh no, a villain called the great recession and financial crisis of 2007 -2009 steals away much of his hard earned investments.  His employer of 10 years "eliminates his position".  But, he feels he must continue to work.  And, immediately takes on a new role as a consultant and interim financial executive helping companies cure their financial ailments.
4. Meeting a mentor:
Someone helps the hero overcome his fear. He obtains something that will help on the journey.
Star Wars: Luke meets Obi-Wan Kenobi and learns about the Force.
FIRE hero's journey:  Consulting was tough for 3 long years.  It was stressful.  He had to travel a lot and he always seemed to have a target on his back.  Why?  When he went in to fix client company financial problems, the people who created the problems don't want him there.  They are threatened, so they make his work life miserable.
Distraught and exhausted, he goes back to a book he read in 2005 called Work Less, Live More.  It is the book that first introduced him to term and concept of FIRE.  The family finances are starting to recover from the great recession.  The book gives him guidelines and most of all courage.  It can be done, Tom thinks.
5. Crossing the threshold:
The hero leaves the ordinary world and journey into the special world.
Star Wars: The storm troopers destroy the farm and kill Luke's family. Luke leaves his old life behind.
FIRE hero's journey:  Tom secretly plots his FIRE strategy while continuing his consulting work.  He is making a plan to quit and go back to school full time to get a Master's Degree in Accounting.  Why?  He needed that degree to teach at the University level.  That was Tom's plan for FIRE, teaching on a part time basis.  Teaching had been a life-long aspiration.  It's not that he needed the money from teaching.  Believe me, part time not tenured teachers do not get paid "squat".  But, he needed a purpose.  So, he prepares for and takes college admission tests.  He applies to several Universities and hopes one will take him on as a Graduate Teaching Assistant.  Mrs. DD is the only one in the world who knows what he is doing.
6. Tests, Allies, Enemies:
Hero encounters difficulties, helpers, and challenges.
Star Wars: Luke meets Han and Chewie, escapes from the storm troopers, and travels to Alderan.
FIRE hero's journey:  There are no local universities that offer the kind of program he is interested in at an affordable cost.  It is also near impossible to get a Graduate Teaching Assistant position when you are older and have not been in an academic setting for many years.  But, one University administrator grants him a Graduate Teaching Assistant position and accepts him into the Masters of Science in Accounting program starting in the fall of 2013.  But, there is one catch; the University is a 5 hour drive from his home.
7. The Approach:
Long journey and preparation for the major challenge in the special world.
Star Wars: Obi-Wan teaches Luke how to use the light saber and the Force.
FIRE hero's journey:  Tom considers his new option.  Is it the right thing to do?  He will have to quit is job.  And, walk away from the career he built over more than 25 years.  He will have to live away from home during the week while school is in session.  So what, he says.  I'm on the road all the time for work anyway.  But, it is still a tough decision.
8. The Ordeal:
Greatest personal challenge, everything is on the line.
Star Wars: The heroes sneaks onto the Death Star and rescues the princess. Darth Vader kills Obi-Wan Kenobi.
FIRE hero's journey:  On a spring Friday in 2013 while working at his client, his phone rings.  The hiring executive who brought Tom in for the consulting assignment proceeded to kick the snot out him on the phone.  Why?  Tom had said something inappropriate in a meeting with one of the company's owners.  He clearly had not checked all the boxes of appropriate political protocol before speaking out.  The hiring executive felt blind-sided and proceeded to take it out on Tom.  He hung up from the call abused, bloodied and beat up.  Tom's boss from the consulting firm called him at home on Saturday morning.  His boss made sure he understood the client was very upset.  It was after that beating that Tom's decision was made.  He was done.  No one had the right to treat him like that over office politics.
9. The Reward:
The hero takes possession of the prize and becomes stronger.
Star Wars: Luke joins the rebellion and becomes a pilot.
FIRE hero's journey:  In May 2013 at the age of 48 and in the peak of his earnings years, Tom informed his boss at the consulting firm he would be leaving after his current assignment ended in June.  He also told them he was going back to school full time that fall to get his Master's Degree in Accounting.   He would also be working as a graduate teaching assistant.  It was like a thousand pound weight was removed from Tom's shoulders.  He was elated!  It was Tom's financial independence day.
10. The Road back:
One minor test to drive the story to completion.
Star Wars: Luke refuses Han's offer to escape the battle.
FIRE hero's journey:  During his year at school, pursuing his Masters degree, Tom received numerous consulting assignment offers and opportunities to interview for full time senior financial management positions.  They tested his resolve, but he respectfully declined on all of them.
11. The Resurrection:
The hero has a final encounter with the danger. This is the climax of the story.
Star Wars: The rebels attack the Death Star. Luke hears Obi-Wan and uses the Force to destroy the Death Star.
FIRE hero's journey:  Tom applied for dozens of teaching positions within driving distant from his home while he was attending school.  It was appearing like getting a position may not be realistic.  But alas, one school decided to give him a chance.
12. The Return:
The hero returns home or continues the journey, bearing some type of treasure or power to change the world.
Star Wars: Luke becomes the hero of the Rebellion – a new hope.
FIRE hero's journey:  In the late summer of 2014 at the age of 49, Tom graduated with a Master's Degree in Accounting.  On the night of his 50th birthday he taught his first class in his first course to a fine group of graduate business students.  A couple years later Mrs. DD took a librarian position (also an "encore career") at the same University where Tom still teaches to this day.  And, it was a new beginning and they have lived happily ever after.
THE END
There you have it.  That's my FIRE hero's journey.  Thanks for the inspiration Joe!  Readers, what are your thoughts?
Also, here are the links in the chain so far…….
Anchor – Joe's Why FIRE Is Such a Compelling Story.
Link 1 – Tom's FIRE hero's journey from being a young finance professional to his encore career, teaching at a university.
Link 2 – Why Spider-Man's Path is Like the Journey to FIRE  Jim's journey from the blog Route to Retire.
Link 3 – Darth Vader And The Path To FIRE  Mr. Tako escapes from hell in route to FIRE at a young age
Link 4 – The Serenity of My FIRE Journey  Lazy Man's journey into FIRE
Link 5 – Want Your Life to Be Movie Worthy?  Jason from Winning Personal Finance has the FIRE dream!
Link 6 – YABBA-DABBA-DO – A Freedom is Groovy FIRE Hero too!