The Millionaire Mindset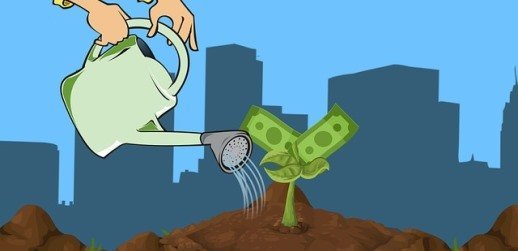 I like writing about personal finance and investing. But what is the goal of all this?
The goal is to build your wealth. One of the ways we measure wealth is by becoming a millionaire. This sounds pretty good to me.
So the goal of this article is to discuss how to become a millionaire.
Can you become a millionaire by 30? It's a tough task, but it is good to set high goals.
Let's get started with a little background information.
Affiliate Link Disclosure: I may get paid commissions (at no cost to you) for purchases made through links in this post.
MILLIONAIRE DEMOGRAPHICS
Is it a big deal to be a millionaire? I think it is. And I want to put some facts behind it. I sourced the chart below from the website DQYDJ.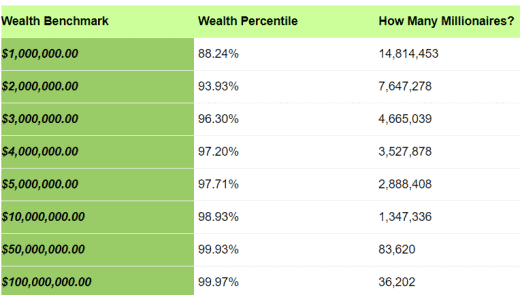 The chart tells us there are 14.8 million households in the United States that have achieved millionaire status. And if you have a million dollars, you have more money than 88.24% of all the households in the United States.
Let's unpack this information regarding millionaire demographics.
The United States Only
First, this is only data for the United States. There are certainly millionaires in other parts of the world.
Rolling in the data from around the world, the wealth percentile would probably rise. Because the US is a developed country with more American millionaires in the population than other lesser developed countries.
Household Data
Furthermore, the data represents households, not individuals. It is impossible to split up a household net worth by the individuals that live in that household.
The 1%
"We are the 99%" was a popular political slogan. I do not hear about it as much anymore.
The phrase directly refers to the income and wealth inequality in the United States with a concentration of wealth among the top-earning 1%.
Source: Wikipedia
According to the chart, you would need to accumulate a little more than $10 million dollars to make it into the 1%.
Finally, some people define the 1% based on income.
I'm a believer in the phrase, "it's not what you make, it is what you have". So I define the 1% based on net worth, not income. Just like the chart shows.
WHAT IS A MILLIONAIRE?
Then by that definition, a millionaire is a household with at least a $1 million net worth.
WHAT IS NET WORTH?
Net worth is defined as the sum of the value of all assets minus any debts owed to others.
THE MAKE-UP OF NET WORTH
Some millionaires have most of their net worth tied up in their primary residence.
Assets are assets from my perspective. Whether they are held in cash, bonds, stocks or real estate. The downside of having most of one's million dollars in a primary residence is a lack of liquidity.
If you need cash in an emergency, it's hard to sell your house. So some millionaires have more access to cash or liquid assets than others. This is what the phrase "asset rich, cash poor" refers to.
MILLIONAIRE LIFESTYLE
Do you think the average millionaire is living an extravagant lifestyle?
Do they jet around in a private plane and eat dinner out at fancy restaurants every night? I hate to burst your bubble, but they probably are not. If they were, they likely wouldn't be a millionaire for very long.
Related: 46 Habits of Self-Made Millionaires
As popularized in the classic book The Millionaire Next Door, the lifestyle is pretty mundane. It includes a comfortable home, modest automobiles, family vacations and the like.
WHAT MILLIONAIRES REALLY HAVE IS…
What millionaires have that others may not is a certain level of financial peace and security.
HOW TO BECOME A MILLIONAIRE
With that background out of the way, let's get on with the 12 key points on how to become a millionaire.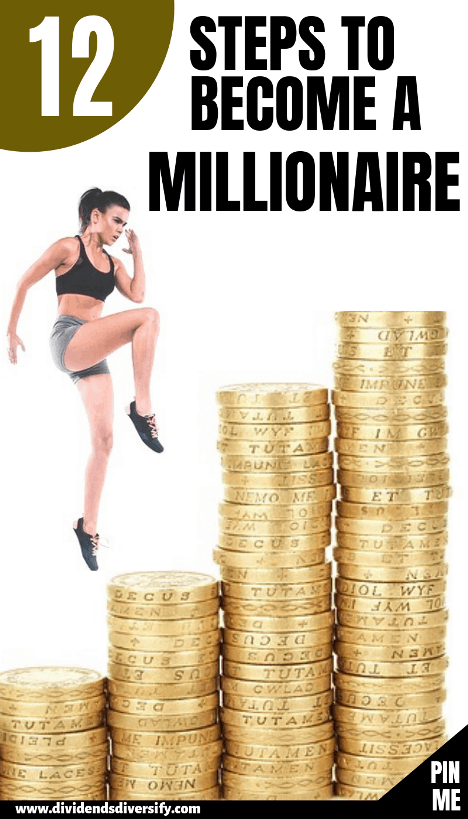 Many of my findings come from a research project I did last year.
You can find that series of articles right here: The New Millionaires.
#1 – START MAKING MONEY AT A YOUNG AGE
I may be a little old school about this point. It doesn't seem like high school kids work side jobs much anymore. I'm not an expert, that's just my opinion.
Working a side job in high school starts to build a work ethic and responsibility at a young age.
I'm probably an extreme case. At some point in high school, I was:
Delivering newspapers
Doing landscape work
Waiting on tables at a restaurant
It was nice to have cash in my pocket and not be dependent on my parents for spending money.
Related: How to become a millionaire on minimum wage
#2 – INCREASE CAREER OR BUSINESS INCOME
Becoming a millionaire starts with making money. The best way, in my opinion, to make the most money is from your primary career or business.
Get a good education in a marketable field and maximize the earnings potential.
Build your skills both on the job and through formal training. Bring value to your employer or business and demand to be compensated for it.
#3 – INCREASE SIDE INCOMES
I'm a little old school about this point too. I'm not a big believer in side hustles. I think they can distract from hunkering down and making the most of your primary hustle.
There is that old expression "jack of all trades, master of none". Let's be realistic, you probably won't become a millionaire because you are walking dogs or driving for Uber on the side.
But that is just my opinion. Some people do very well with one or more side hustles. In fact, there are even ways to make money from home online.
Real estate rentals also seem to be a popular choice. Doing consulting or project work on the side is a good way to go if you have skills that are in demand.
Related: Income Producing Assets For Passive Income
#4 – MILLIONAIRES MANAGE SPENDING & LIVE BELOW THEIR MEANS
Research shows that most millionaires prepare a spending plan and stick to it. This is commonly referred to as budgeting.
If they don't have a written budget, they have a solid understanding of where and what they spend their money on.
Most importantly, millionaires spend less money than they make.
Ebates
We all have to spend money. Just be smart about it.
One way I like to save money when I have to spend it is by getting cashback from Ebates.
You should definitely check Ebates out to save money on every dollar you spend. It's free to join and by signing up through this link you get a $10 cash bonus!
That's just $10 of free money in your pocket. Sign up for Ebates!
Read my review: How to save and make money using Ebates
#5 – MILLIONAIRES HAVE A PLAN FOR EVERY EXTRA DOLLAR
So now income is on the rise. And expenses are less than income.
Those elements create excess cash.
Millionaires are adept at putting excess cash to work in intelligent ways. But everyone needs good information to make a plan.
Personal Capital
Personal Capital is the tool I recommend to manage your money and make a plan for it.
And the best part of Personal Capital is that it is completely free to sign up and use.
With Personal Capital, you can:
Track your net worth
Track your cash flow
Monitor your investments
Now you will have FREE tool to track your net worth and make a plan for your money.
Let's talk about a few of those ways that millionaires plan for their money next.
#6 – MAXIMIZE SAVINGS IN TAX-ADVANTAGED ACCOUNTS
The first place for excess cash is usually tax-advantaged accounts.
You likely know about the ever-popular 401k plan. And the Individual Retirement Account (IRA) in the US and their equivalents in other countries.
Whether it is the tax deduction or the tax-deferred investment gains, these plans are popular choices for millionaires.
The more money you make typically means higher income taxes. Millionaires know this so maximizing these contributions to the legal limit is a big priority.
#7 – MILLIONAIRES MINIMIZE DEBT
Most millionaires carry only two types of debt.
Specifically mortgage debt on their primary residence and/or debt related to a business enterprise or other real estate holdings. Once in a while, you might find a millionaire with some remaining student loan debt.
Millionaires prioritize debt reduction with their excess cash.
They target credit card debt and auto loans first, then student loans. Some will pay off the mortgage on their primary residence. Others will keep their mortgage.
MY VIEW ON DEBT
Personally, I have always been very debt-averse.
I recommend allocating excess cash to speed up mortgage reduction.
I like taking the sure thing. And with the recent changes in US tax law; there is less incentive to carry a mortgage if you do not need to.
Not everyone including Certified Financial Planners would agree with me on this. It's really a personal preference.
#8 – MILLIONAIRES INVEST THE REST IN TAXABLE ACCOUNTS
Now, debt has been minimized and contributions to tax-advantaged plans have been maximized.
Any excess cash at this point gets invested in taxable savings and investment accounts. This is money allocated to savings accounts, certificates of deposit, stocks, bonds, mutual funds, and ETFs.
Related: 7 Income Producing Assets For Passive Income
Many millionaires like to handle these investment chores themselves.
Many millionaires are financially savvy and enjoy do it yourself investing. Other millionaires prefer to have an investment professional handle this chore.
Do it yourself (DIY) investing is lower cost, but more time consuming and requires basic knowledge of investing principles.
M1 Finance
An excellent tool for the DIY investor is M1 Finance.
I love M1 Finance. Other online tools make investing cumbersome and seem confusing.
M1 understands the modern investor. They make it easy for investors to build their portfolio and maximize returns.
And the best part, M1 Finance is totally FREE!
This allows you to put more of your hard-earned money to work. Rather than paying high priced brokerage commissions.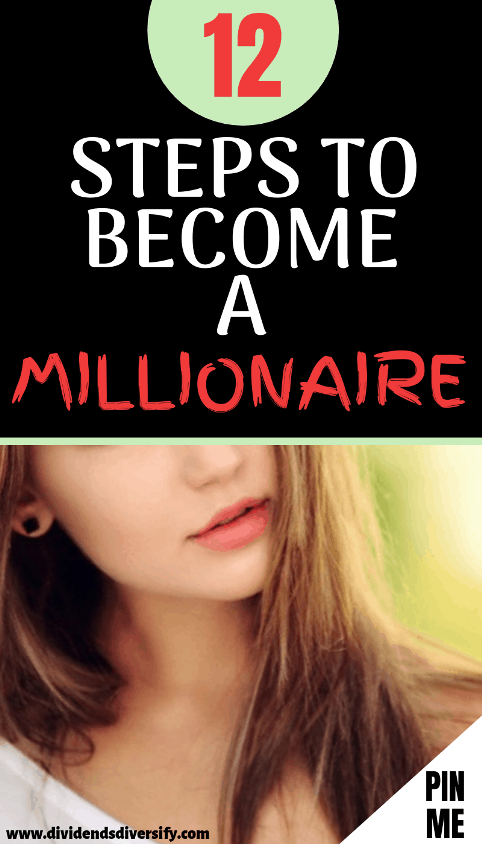 #9 – A MILLIONAIRE AUTOMATES MONTHLY SAVINGS AND INVESTMENT
Because most millionaires set and operate against a budget they know how much extra cash they will have each month. This allows for automatic savings and investing taking over.
Savings deductions for tax-advantaged accounts are automatically handled by the millionaire's employer. And the remaining excess cash is swept to other taxable investment vehicles automatically.
No messing around here. Consistency is the key to success.
Never miss of month of saving and investing. Do it automatically.
#10 – YOU WON'T BECOME MILLIONAIRE UNLESS YOU IMPROVE
We can boil wealthy habits down to a few key skills.
Making money
Spending less than what is made
Personal finance
Through reading, learning and practicing these skills, millionaires learn as much as they can to make more, spend less and manage their money effectively.
Millionaires have a continuous improvement mindset.
#11 – A MILLIONAIRE HAS A PLAN
Armed with the 10 points discussed above, millionaires develop a personal plan on what they will do in each area. The plan could be in writing or could just be a thoughtful process in the millionaires head.
Written plans with action items are a good idea for personal accountability.
Related Book Review: The Millionaire Master Plan
The Millionaire Master Plan is an interesting "how to become a millionaire book". The author became a millionaire from nothing. I read it recently and really enjoyed it.
Speaking of enjoyment…
#12 – ENJOY THE JOURNEY
I doubt that a person's life satisfaction changes the day they reach $1 million in net worth.
So it is very important to enjoy the journey!
Why? Because it takes time to become a millionaire. You won't become a millionaire overnight like some people will have you believe
The wealth building journey is about the process.
It is about learning
And the satisfaction of improving your financial security each and every day.
HOW TO BECOME A MILLIONAIRE- RECAP
Start making money at a young age
Increase your career or business income
Increase your side incomes
Manage spending & live below your means
Have a plan for every extra dollar
Maximize savings in tax-advantaged accounts
Minimize debt
Invest the rest in taxable accounts
Automate monthly savings and investment
Improve your knowledge and skills
Develop a plan
Enjoy the journey
Related: Everyday Millionaires by Chris Hogan – Book Review
YOUR MILLIONAIRE TOOL KIT-RECAP
And before you leave, check out these free resources to get on your path to a million!
Ebates for cashback on all of your purchases. And get a $10 cash gift by signing up through this Ebates link.
Personal Capital to manage your finances and make a plan for your money.
M1 Finance for the DIY investor. Purchase your investments for free.
I hope you enjoyed this article on how to become a millionaire!